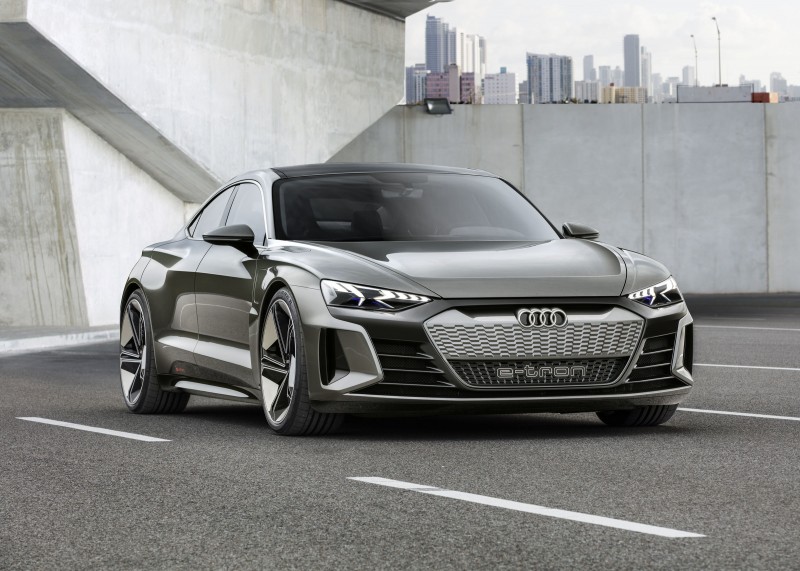 The Audi e-tron GT concept has been revealed in Los Angeles, a 590bhp four-door electric Audi with Porsche Taycan underpinnings.
Audi has been churning out e-tron concepts for years, and just about all of them have come to nothing. But that's changing fast, and this Audi e-tron GT Concept – revealed in Los Angeles – will join the e-tyron SUV and e-tron Sportback as a production model in 2020.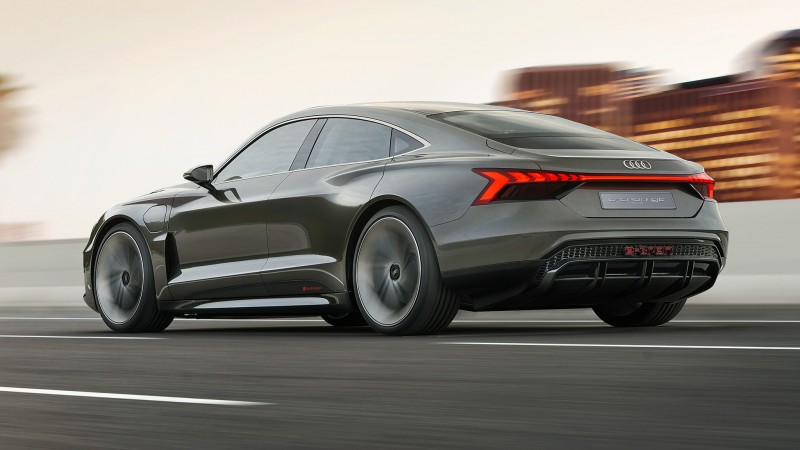 A four-door electric coupe, the e-tron GT owes much of its existence to the Porsche Taycan, sporting an electric powertrain much the same with a 96kWh battery, four-wheel drive, 590bhp, 0-62mph in 3.5 seconds, a range of around 250 miles and the ability to charge to 80 per cent in just 20 minutes with an 800 volt charger.
The e-tron GT utilises brake energy recuperation in a big way by reversing the polarity in the motors with one-pedal driving, the electric motors deliver advanced torque vectoring, and Audi say it will be able to repeatedly blat to its 3.5 second 0-62mph. No 'conditioning' of the batteries needed.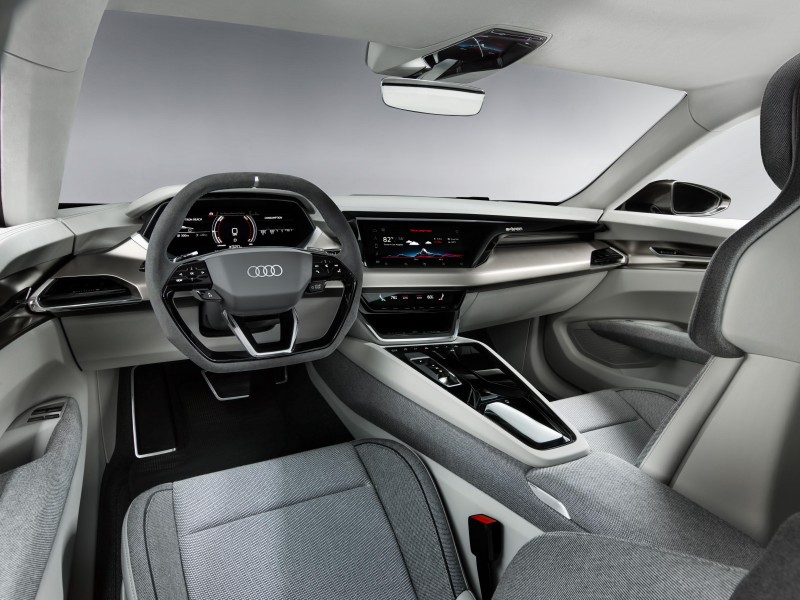 It looks like an electric evolution of the A7, complete with design cues from the e-tron SUV, high lines down the flanks, big shoulders and, when it arrives in production, cameras instead of door mirrors.
Inside looks good too, with integrated touchscreens and few buttons, eats which are covered not in leather but trendy vegan renewable materials and floor mats made from recycled fishing nets. Whether there are enough old fishing nets for that to make production we don't know.