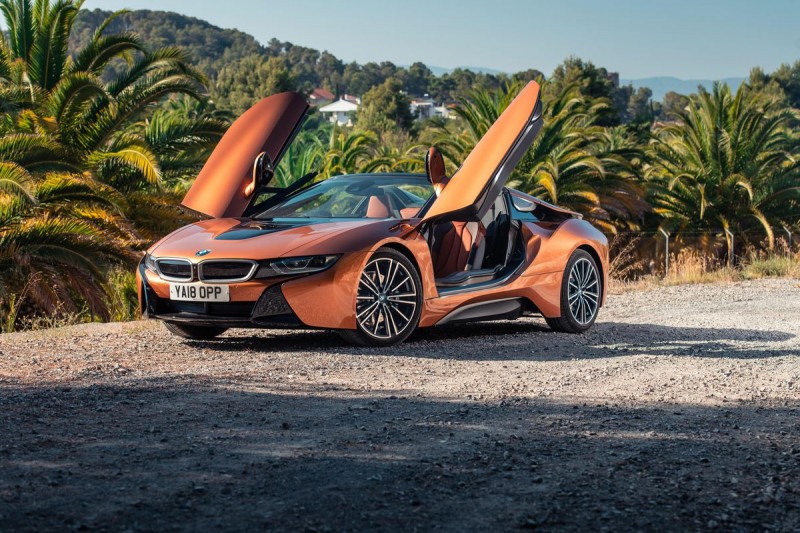 BMW unveiled the roadster version of its i8 gasoline electric plug-in hybrid sports car, and said it included an improved power plant which was more efficient and with more electric-only range than the coupe.
The i8 roadster is on sale in the U.S. priced at $164,295. (Making clear it is already on sale in the U.S).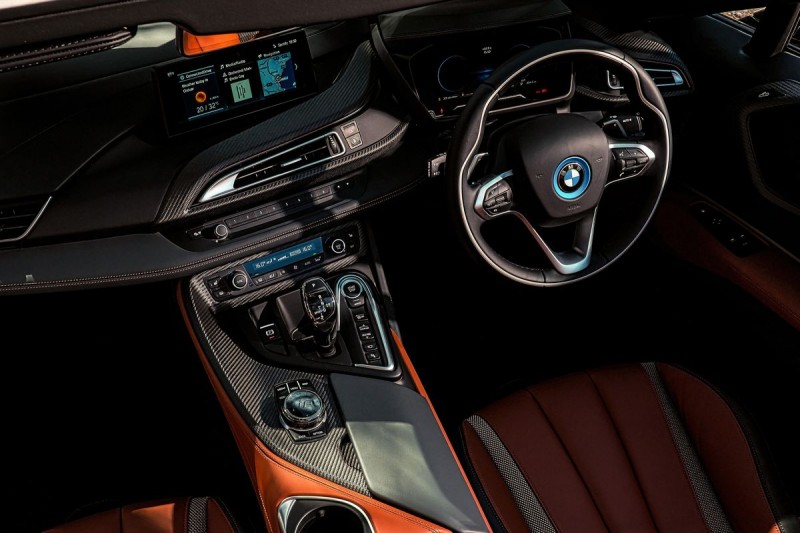 The i8 Roadster is powered by a hybrid synchronous electric motor and a three-cylinder gasoline engine. The engine's power is fed to the rear wheels through a six-speed automatic transmission, while the electric motor propels the front wheels via a two-speed automatic gearbox.
BMW said it has increased the amount of driving where the electric motor is solely responsible for powering the car. The combustion engine is only brought into play when accelerating hard, and is switched off again more frequently with a measured driving style. Underpinning its improved electric only range is an updated version of the i8's lithium-ion battery. The high-voltage unit is located centrally under the car, and its cell capacity is increased from 20 to 34 Ah. All of which means the motor has more energy at its disposal. Plus, the cell configuration allows a 12 hp increase in peak output to 143 hp.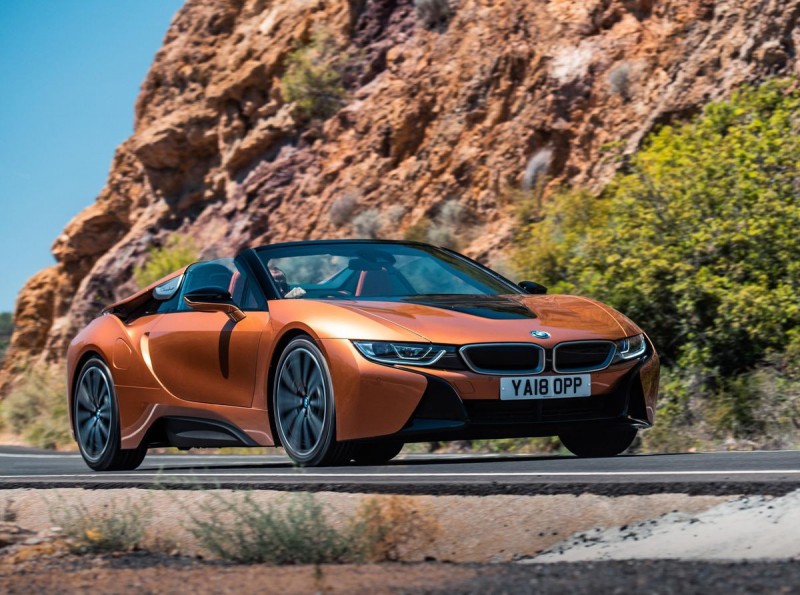 The improved technology means the i8 Roadster can cover up to 33 miles on electricity only, up from about 22 miles before.
The i8's 1.54 liter combustion engine has also been improved with the turbocharged three-cylinder unit producing 231 hp. The system output produced by the electric motor and engine acting in unison has increased to 374 hp from the coupe's 357 hp. The new i8 Roadster takes 4.6 seconds to reach 60 mph and has an electronically limited top speed of 155 mph.