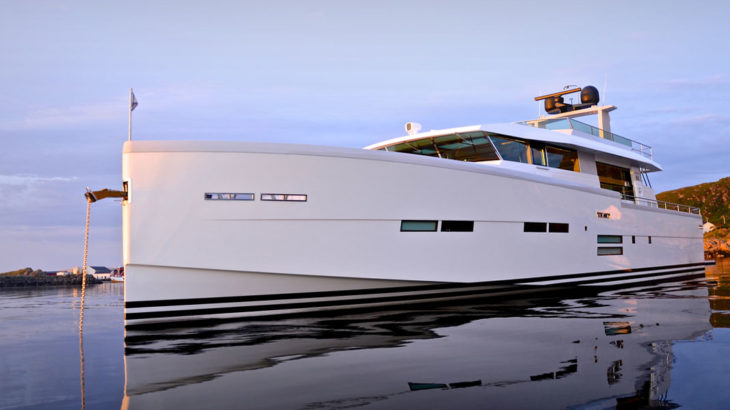 Delta Powerboats - €8,200,000 - 25.72m - 2018
Top Speed 38kts
Cruise Speed 32kts
Range 645nm
Displacement 43t
Beam 6.22m
Guests 8
Guest Cabin 4
Crew 2
The 88 Carbon is the flagship of the popular Delta Carbon line. With carbon fiber construction, this stylish, comfortable and fuel efficient masterpiece was awarded the 2015 Motor Yacht of the Year.
Triple Volvo IPS 1200's power the 88 to an impressive 39-knot top speed. The Volvo IPS system includes joystick control which allows for superior maneuverability and effortless owner/operator handling.
The 88 Carbon features a Scandinavian designed interior that is renowned for exceptional visibility, high-end finishes and generous storage. Designed for owner/operators or for a small crew, the accommodations include a full-beam king size master suite, a VIP cabin, twin guest cabins, and crew quarters.
And last but not least, the large, versatile cockpit and exterior deck areas are perfectly designed for the active lifestyle, from fishing and diving to swimming and sunning.
Delta Powerboats are designed and built in Scandinavia, integrating thoughtful, purpose-drive design with unparalleled craftsmanship and the finest materials. The end result is a luxury powerboat that is simultaneously avant-garde yet classic.