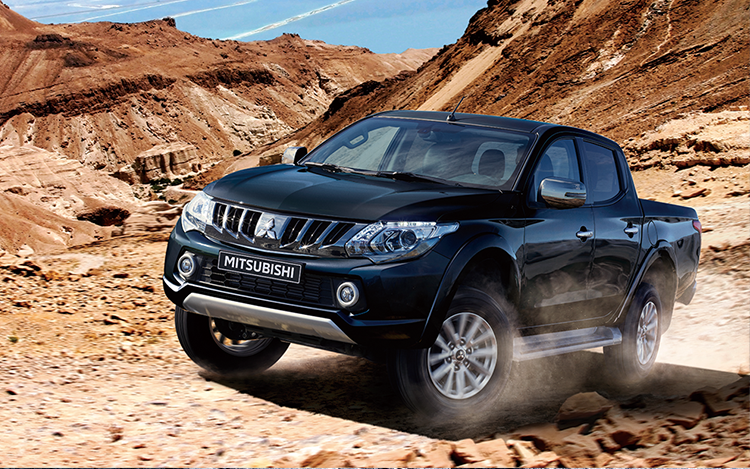 A new Mitsubishi L200 pick-up is on the way to keep Mitsubishi's pick-up sales bubbling along, and it's teased ahead of a debut on November 9.
Earlier this year, Mitsubishi upgraded the L200 pick-up to help fight off newcomers to the market – like the new Mercedes X Class – adding extra ruggedness and ability to the BIK gamers favourite mode of transport, but also adding proper car stuff like Smartphone Link and new Infotainment.
But a new Mitsubishi L200 is now on the way, so Mitsubishi are teasing its arrival with a single – long distance – photo of a new L200 they promise will be "engineered beyond tough".
Mitsubishi say the new L200 will get more performance, more refinement, greater durability and be much safer, but it will also get what looks like an Outlander / Shogun Sport nose with vertical running lights and revised tail lights.
This is a tease, so Mitsubishi aren't giving anything away beyond the basics, so we are assuming that the current L200's 2.4 litre diesel will either be replace or heavily modified, and come with a better auto 'box if that's what you want.
It's a sensible move by Mitsubishi to make the L200 both more able and more visually appealing, with more car-like features to continue to entice company car users to take advantage of its low BIK costs.
Due to be revealed on 9 November, we can probably expect more teases to come before.