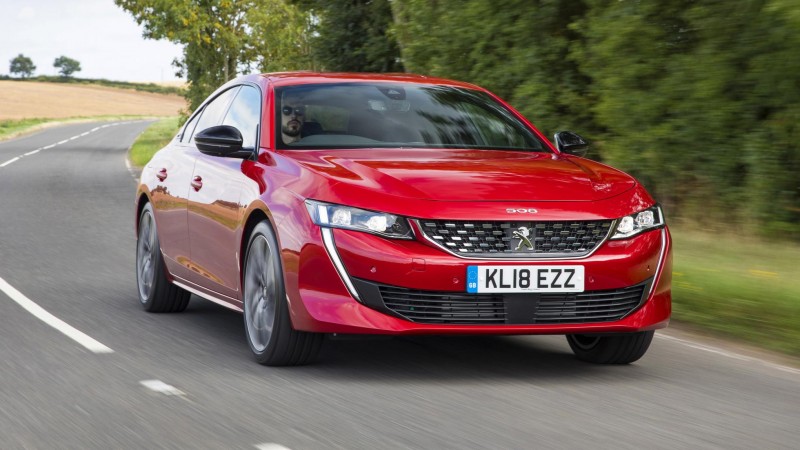 Peugeot appears to have rediscovered its design flair of late, which is good news for people old enough to have a fondness for handsome Peugeots. Things like the old 306, 406 and so forth. Hell, even the RCZ was a good-looking car.
This 508 then, replaces the old 508, and in no way looks like the old 508. It looks more like the 2014 Peugeot Exalt concept, from which it takes heavy inspiration. First impressions then, as they so often say, count. And they are good.
Is it really all-new or just a reskin of an old car?
Nope, all-new. Well, new for the 508. If you're interested in such things, the old car sat on the ageing PF3 chassis, whereas the Handsome New One sits on PSA's EMP2 platform – the same one that underpins big things like the 3008 and 5008.
So in normal human language, it's a very capable set of bits that are inherently well-sorted. This base is lighter, stiffer and more flexible. You'll probably never care about the bits your car is built from, but there you go.
Does it drive as well as it looks?
Very nearly so, yes. As we mentioned when we first drove it in Europe, it's a well-sorted car. Our first test of the new 508 in the UK is of the 1.6-litre, turbocharged petrol 'GT' – one trim level down from the 'First Edition'.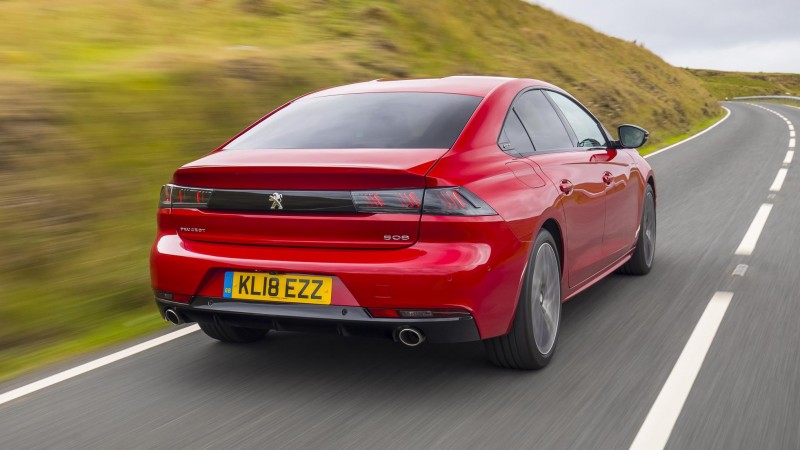 It's also the more powerful petrol version – in fact the most powerful, at least for now – with 222bhp and 221lb ft of torque to play with. That torque figure comes fairly late at 2,750rpm, for those used to modern turbo lumps giving you all the toys early on, but it's no slouch. The 0-62mph sprint is covered off in 7.3s – about on par with a BMW 320i Sport, though slower than a 200bhp Alfa Romeo Giulia.
Still, it's swift enough for rational human beings and this diddy four-pot is a fizzy little thing. There's a sweetness to the tune, though – again, as we're previously reported – suffers from a few flat spots through the range. Nothing too debilitating, mind, and overall it offers really nice progress.
But the big question is whether the 508 is supple enough to cover the wide spectrum of surfacing we, um, 'benefit' from in the UK. And by wide spectrum we mostly mean rubbish and potholed and annoying. And by benefit we mostly mean suffer.
The good news is that it does. The biggest takeaway is that it's comfortable, retaining a good composure over your Average British Road, yet suffused with just enough stiffness to cope with the tighter stuff. Our test car came with adaptive damping and in Comfort mode basically muffled any sense of unruliness, imbuing the 508 with a fine sense of harmony. It feels positive to swing around, though not a frenzied hashing away at the wheel. Just calm, swift, enjoyable progress.
Sport just makes everything artificially hyperactive as these modes always tend to do, but it's fun in any case. There's good body control, the steering is accurate and feels tight, even if you can't actually feel much from it, and everything is inherently… confident.
The eight-speed auto which all cars bar the lowliest 1.5-litre diesel 'Active' get is fine, but errs on the side of anxiety.

Does the interior match the car's looks?
Yes. It's all very modern and plush inside. OK, though Peugeot's i-Cockpit means you either have to jack up your seat or lower the steering wheel to see the dials is a pain, you get used to it. And the quality and construction of the interior and dash feel great. There's a sort of late-night, city-style ambience to it. Lots of lovely materials too. A nice HD central touchscreen. Plush seats. Room in the back. It's all been well thought out.
I want one.
And so you should. Though, here's where you need to make a decision. It's not as sporty as a BMW 3 Series or Alfa Romeo Giulia or Jaguar XE. The interior is lovely, but Audi does a wonderful one too in the A4. Though comfortable, so is the Mercedes-Benz C-Class. Which wears a Mercedes-Benz badge.
And because it's not one of those cars, you should very much consider it. A left-field choice. It does everything very well indeed – rather like the Volvo S60 – and offers its own, calming take on a saloon (even if technically it's a hatch). Better than a crossover, in any case.