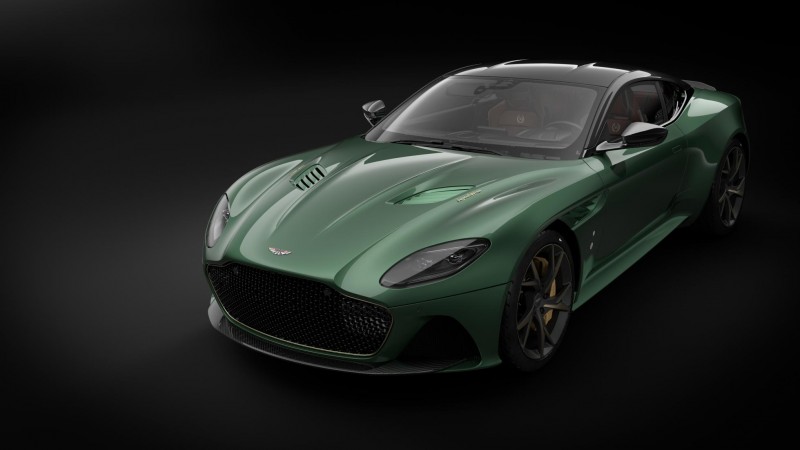 2019 marks 60 years since Aston Martin finished first and second at the Le Mans 24 Hours, when the DBR1s of Roy Salvadori/Carroll Shelby and Maurice Trintignant/Paul Frère beat works Ferraris and Porsches to the first two steps of the podium.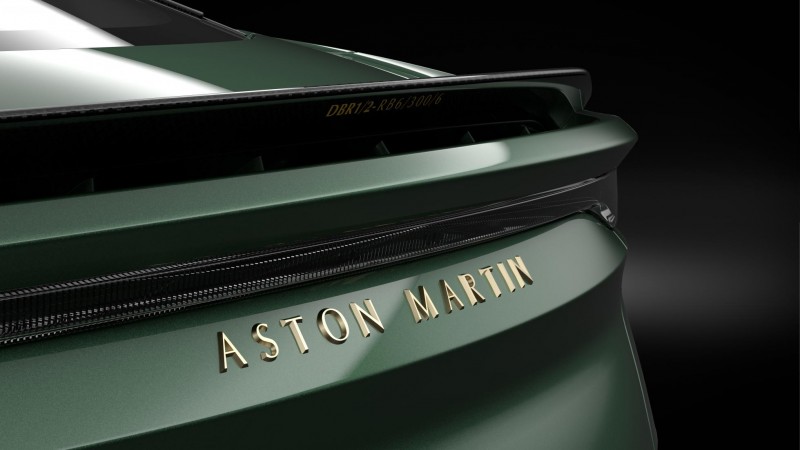 Aston believes, and quite rightly so, that this is something worth celebrating. So say hello to the DBS 59 – a series of special commissions by Aston Martin Cambridge, fulfilled by the company's Q division, that pay homage to the DBR1 and its storied win.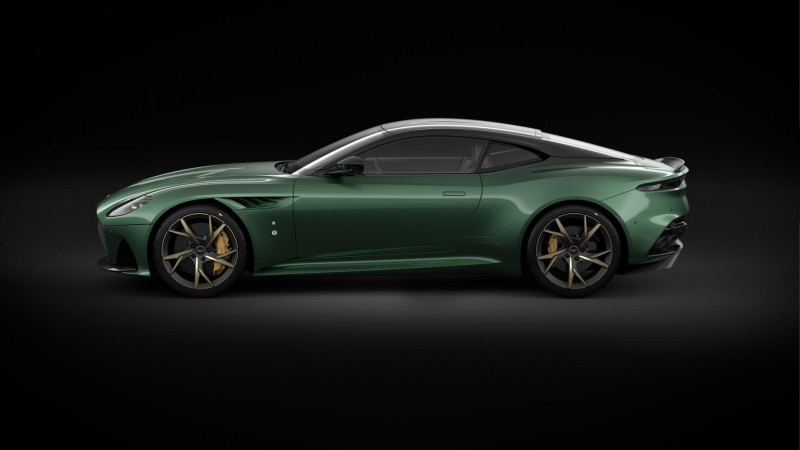 Just five DBR1s were built between 1956 and 1959 (in 2017 one became the most expensive British-made car ever sold, when it made £17.5million at an auction in Monterey). The DBS homage won't be quite as rare, though. Aston are building 24 (not, as we suspected, 59), each with special trim inspired by the DBR1. The white roundel on the side of the car gives its number.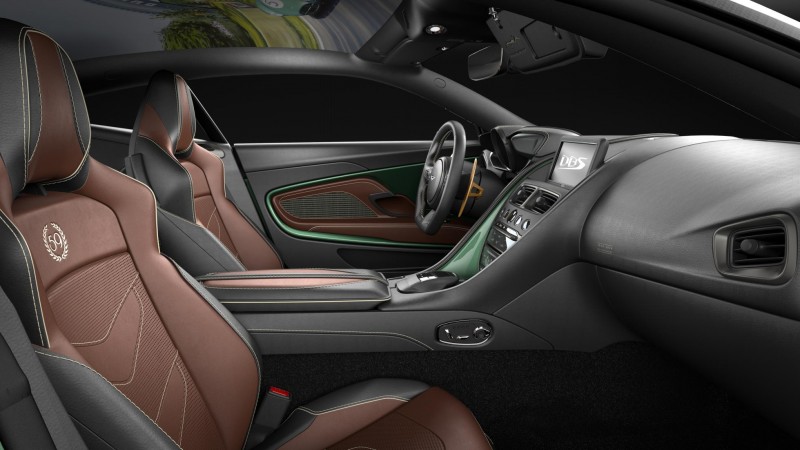 The paintwork is Aston Martin Racing Green, naturally, with details in carbon fibre and bronze. Meanwhile the interior is trimmed in black and tan leather, plus a patterned fabric like the one used in original DBR1s back in the Fifties. Bespoke 'Helmet Pods' hold special crash helmets, race suits and gloves designed to look like the ones worn by Carroll Shelby for his win, and of course everything is embroidered with DBS 59 logos.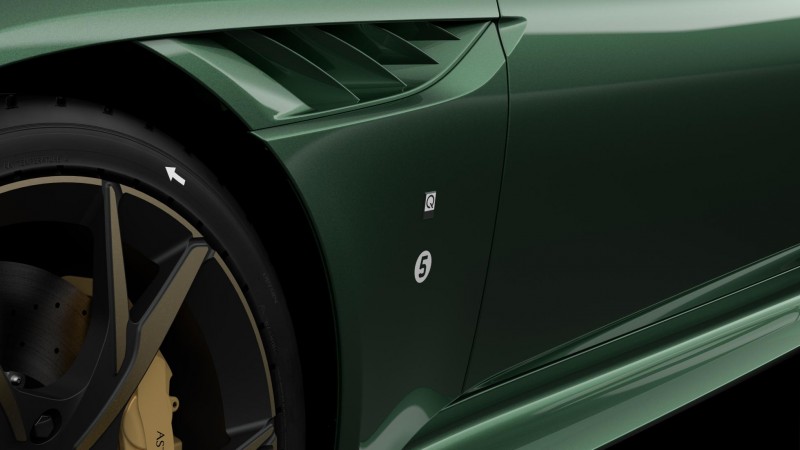 There also seems to be a massive mural on the roof lining, but there's no mention of it anywhere in Aston's press release. Curious, that.