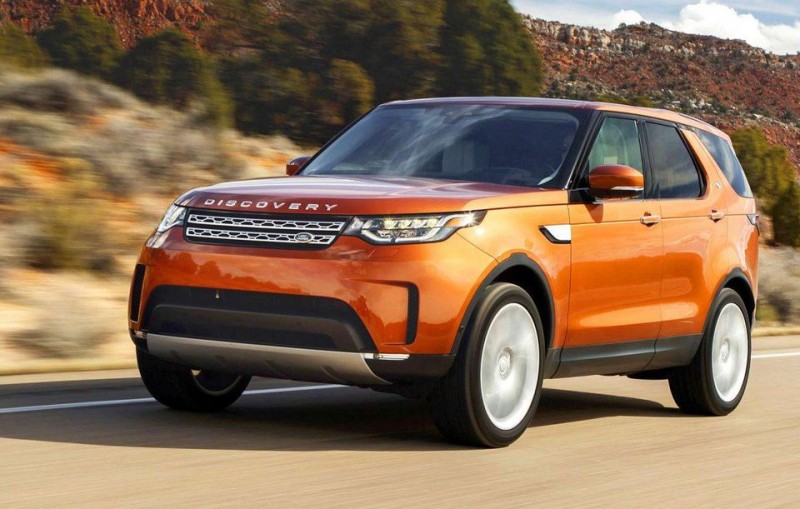 The Discovery HSE Td6 aims and succeeds at providing all the posh benefits of premium SUVs while retaining every bit of its "I can crawl almost horizontally right over that mountain of dirt" flavor.
It's a great ride for the big and tall, with a driver's seat seemingly capable of housing two of me, an average-sized dude. You won't feel a thing as you ride over rough terrain, yet cornering is surprisingly nimble, which makes it fun to drive instead of the plodding flavor of some big rides. Heated front and second-row seats in "Windsor leather," each have individual programmed settings. Though its interface is on the slowpoke side, the sound system is high-end crispy and thudding-bass heavy.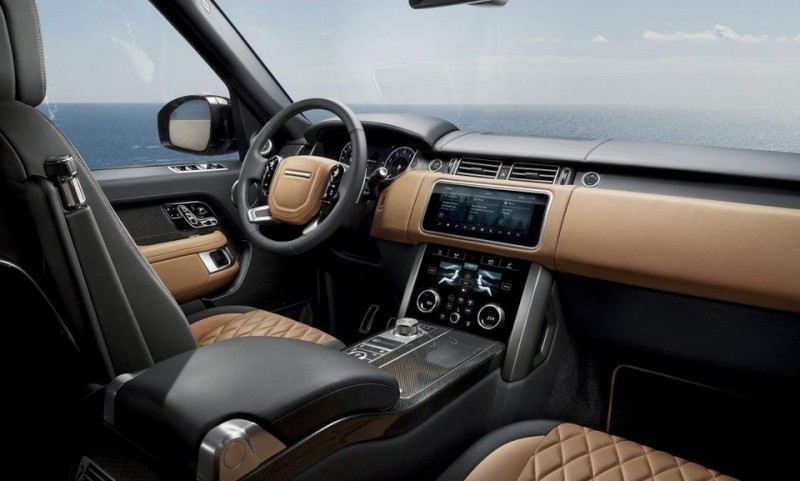 2019 Land Rover Discovery HSE Td6
A Meridian Digital Surround Sound System with 14 speakers, dual-channel subwoofer and a 10-inch color touchscreen all add to the high-end experience.
But most of all, you step on it and the vehicle's response is "Hell, yea," despite the diesel engine.
You're offered the choice of two 3.0-liter V6's: a supercharged gas engine making 340 hp and 332 lb-ft of torque, or a turbodiesel making 254 hp and 443 lb-ft of torque. Both come with an eight-speed automatic and variety of driving modes so you can leave the highway and bounce around over hill, dale, rocks, streams and so on should you wish to. We did not wish to, and didn't, but it's nice to know we could if need be. The vehicle comes in three trims; the SE, HSE and HSE Luxury, our tester.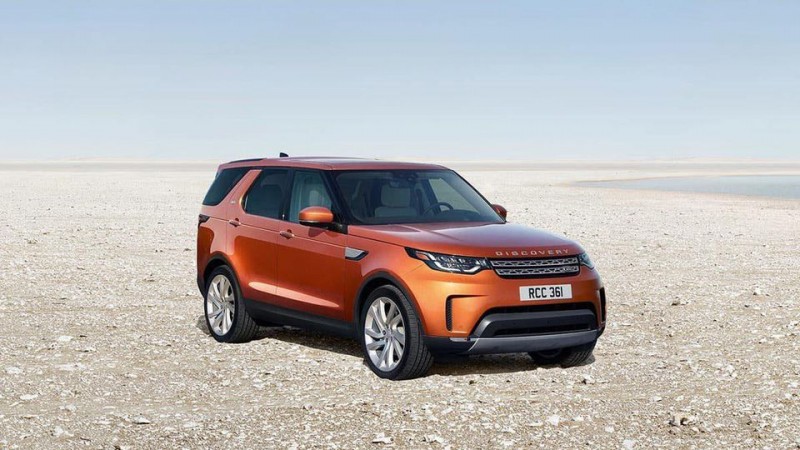 2019 Land Rover Discovery HSE Td6
Another unique feature is its powered inner tailgate which, when you deploy it, will give you a platform for use at rock concerts, sporting events or wherever such an inner tailgate can aid you.
We really don't have a single bad thing to report about the Discovery HSE Td6. It's $62,095 sticker isn't a disaster for this type vehicle, and what's delivered is elegant, swank, all leather and wood and olfactory goodness.
2019 Jaguar Sportbrake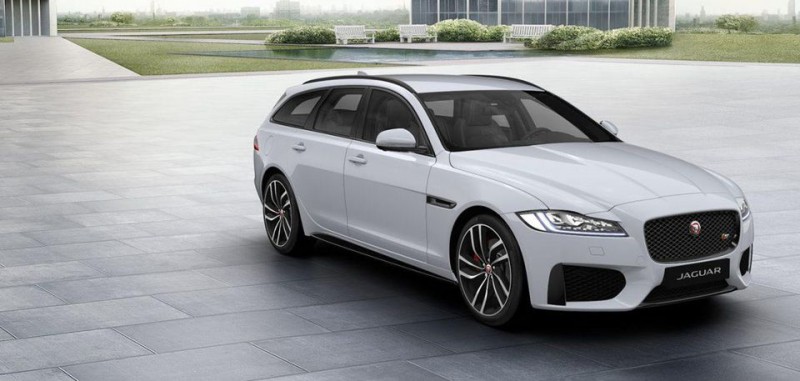 2019 Jaguar Sport Brake
The Discovery's cousin, (same company, you know) the Jaguar Sportbrake, redefined for us what a pleasure it is to rock a station wagon with no apologies over a recent week's test. Buffeted over the last 20 years by the preponderance of Sport Utility Vehicles, Crossovers and Minivans and usually as hip as your Uncle Howard's combover, the Sportbrake brings a wagon that succeeds both as a luxe ride and Home Depot delivery vehicle.
It does not boast world-class Jaguar ferocity straight out of the gate, though the 380-hp supercharged V-6 engine with its eight-speed automatic shift and rear-biased all-wheel drive will deliver what you need when you need it.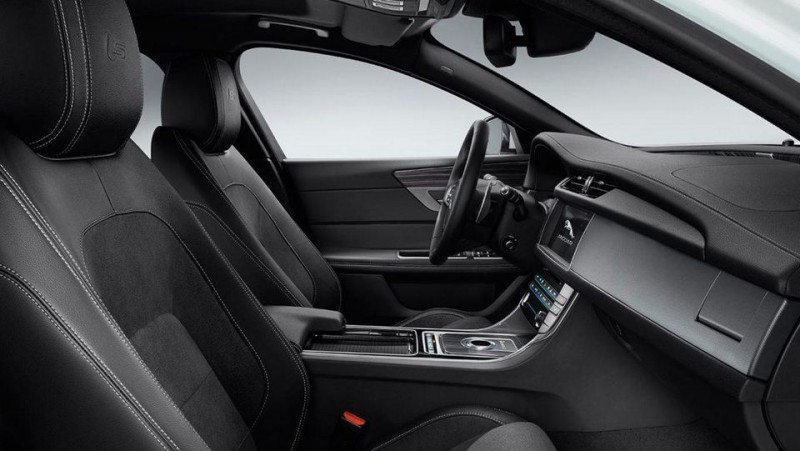 2019 Jaguar Sport Brake
Paddle shifters help, and velocity's assisted by a lightweight suspension and all-aluminum chassis, which give it a better road feel than one might expect from a wagon, though we weren't crazy about the slightly stiff brakes. The Sportbrake's starting price is $71,445 which puts it higher than many in this class – but after our week's test, we find the price may be worth it to loyal fans of the brand. One aspect worth noting is that the Sportbrake has undergone only minor tweaks from 2016 to now, so you could buy a 2017 model, for instance, for much less money and get (practically) the same ride.
With your base price, you get:
Front and rear parking sensors, a panoramic sunroof, power tailgate with foot-swipe activation, an "S-trim body kit" and rear self-leveling air suspension.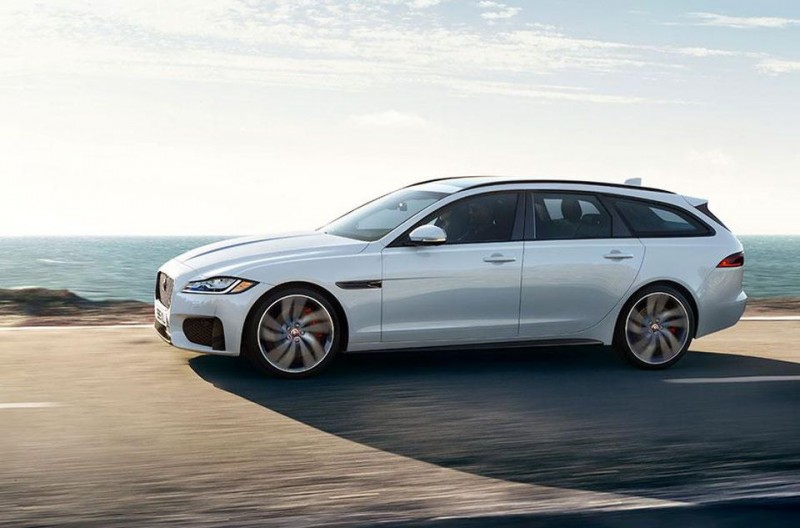 2019 Jaguar Sport Brake
Other options include a $2860 Luxury Interior Upgrade package, a $3265 Technology package, and a $360 package where exterior trim pieces are painted a sleek gloss black. At the very least, you'll want to check out the $3495 Driver Assistance package, delivering adaptive cruise control, active parking assist, and a 360-degree surround-view camera, all of which make more sense to us. A Comfort and Convenience package ($1805) brings cooled front seats and heated rear seats. The Sportbrake's main caveat, as usual with many of today's Jags, is its climate/nav/audio system, which refused to pair with our Droid and which we found clumsy to use when compared to similar systems.
That said, we fell in love with our dear little wagon, and suggest you consider it if you're thinking of breaking from the SUV cookie-cutter pack on your block and you don't want a sedan, either.