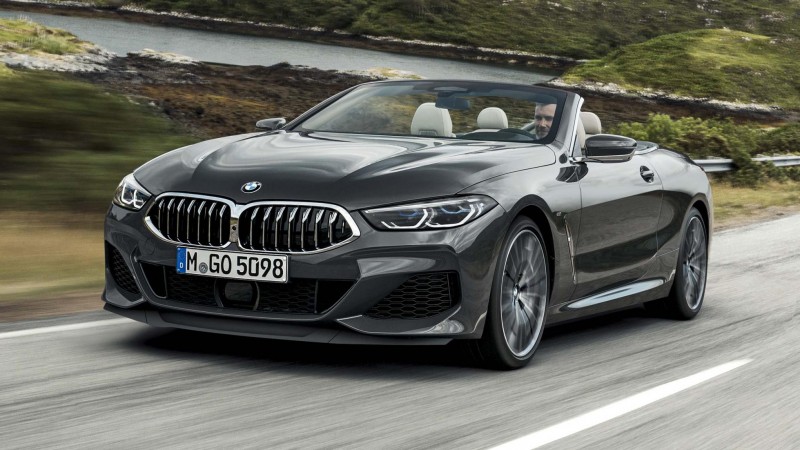 Like for like, here is a twin-turbo, convertible V8 BMW that's over 100kg heavier and two-tenths slower to 62mph than its equivalent twin-turbo, coupe V8 BMW.
So, welcome everyone, to the inevitable: the new BMW 8 Series Convertible, the second variant in the all-new 8er line-up before the Gran Coupe arrives to complete the range.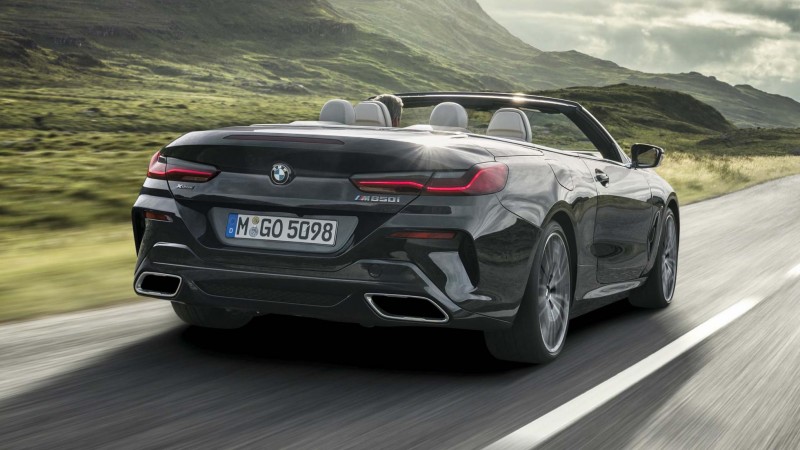 We've had the Coupe – and come away impressed by its technical ability but unsure of its specialness – and seen the M8 GTE racer. This Convertible features a folding cloth roof, said to offer superb sound insulation and one that "pulls taut over the interior when closed". Well, you'd certainly hope so.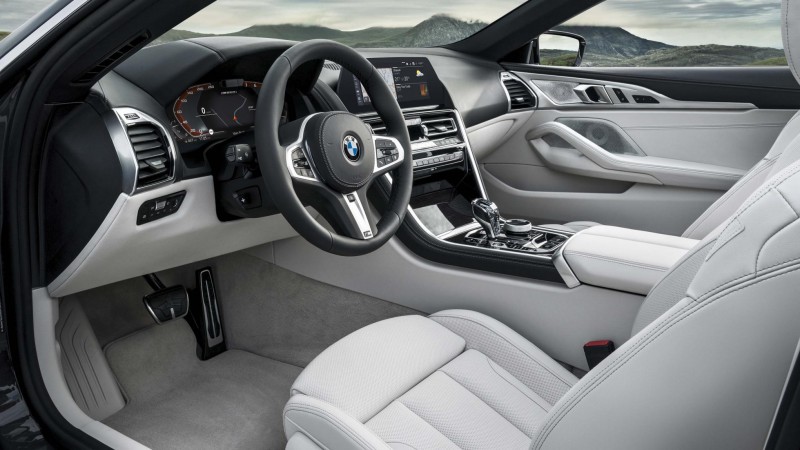 In any case, said roof can be opened or closed in 15 seconds, at speeds of up to 31mph. In a "hush". There's a clean line to the profile with the roof down, culminating in that rear roof cover's domes just behind the rear seats. There's a wind deflector and the option of neck warmers; like Mercedes-Benz's 'air scarf', this handy feature blows warm out through vents in the front-seat head restraints onto your neck. Winter is coming, after all.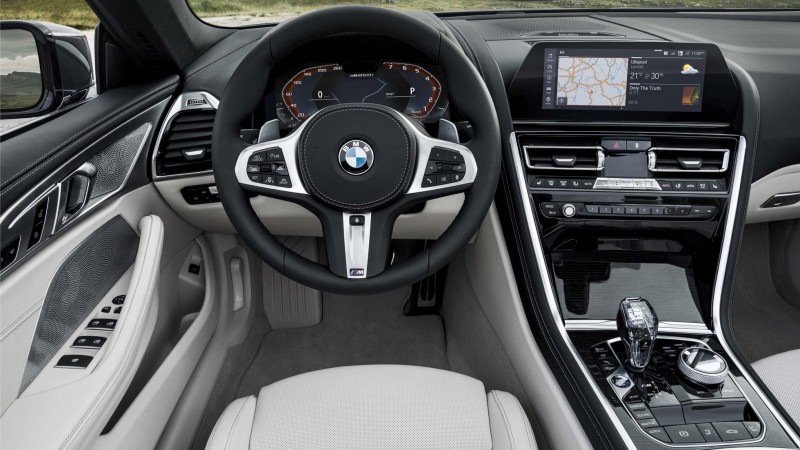 Changes over the 8 Series Coupe are few: there are new cross struts and a new shear panel for the underbody. And of course, rollover protection – two aluminium bars behind the rear-seat head restraints. Pray you will never need them.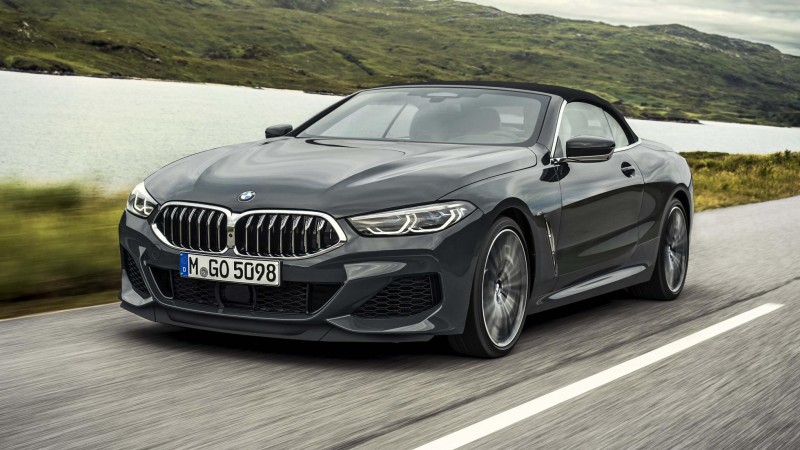 There are two engines being offered on launch: a straight-six 3.0-litre diesel that produces as much power as a Honda Civic Type R (316bhp) but considerably more torque, at 501lb ft. This car – which you probably don't want in a big, fat, luxury convertible – will go from 0-62mph in 5.2secs. Typical overtaking should be relatively brutal, mind.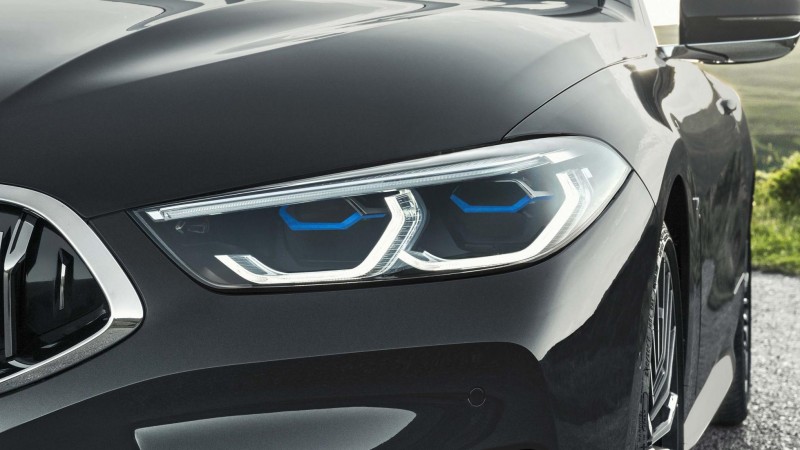 No, it's the 4.4-litre, twin-turbo V8 with 526bhp and 553lb ft of torque that you really want, because this car will do 0-62mph in 3.9secs – just two tenths down on the M850i Coupe. You can lay much of that on the additional weight – 2,090kg for the Convertible vs 1,965kg for the Coupe.
Both cars come with an eight-speed auto and four-wheel drive, adaptive M dampers, active steering, roll stabilisation and many, assorted driver aids. Prices start from £83,270 for the diesel, and £107,045 for the V8.
Will it be special enough to impress more than the Coupe did? Only time will tell. For now, tell us what you make of this twin-turbo, convertible V8 BMW via the comments below.