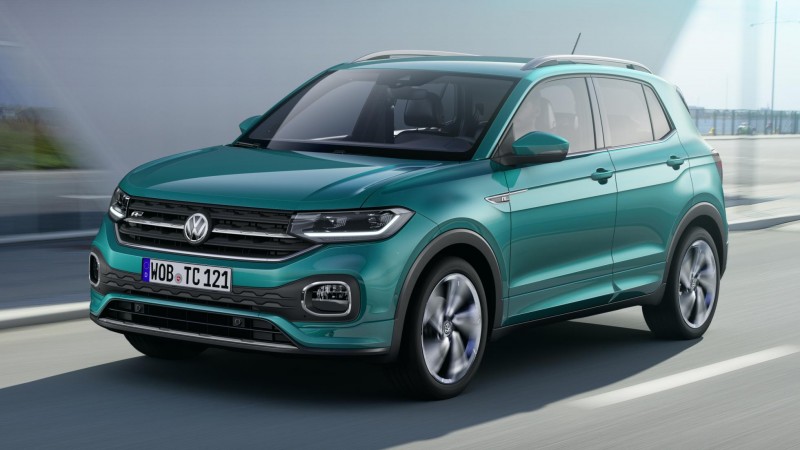 Say hello to Vee-Dub's baby SUV to take on the Hyundai Kona and Nissan Juke
Ah! Just what the market ordered, another crossover. Everybody, say hello to the new VW T-Cross – the lastest Volkswagen to join the SUV party.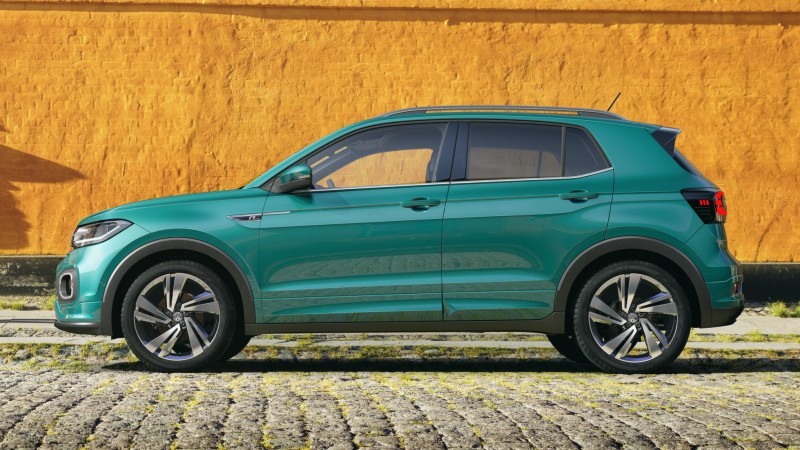 It's a niche-tastic tiddler too, a crossover supermini baby SUV-thing. See, if we're being honest, we're getting a bit lost in the increasingly rising tide of slightly-bigger-than-this but only-a-bit-smaller-than-that crossovers. But you – the public – seems to lap them up like free chocolate on a hotel pillow. So here's another one for ya. Go on, lap it up. Lap. It. Up.
When it goes on sale next spring, it'll be the smallest SUV that the German firm makes. Being 4,107 mm long and 1,558 mm tall, it's bigger than a Polo, yet smaller than VW's Audi Q2 and Toyota C-HR rival, the T-Roc. Prices should also start around £17k so see it as a rival for the Hyundai Kona and Nissan Juke – just with a plusher interior and that typical VW quality control.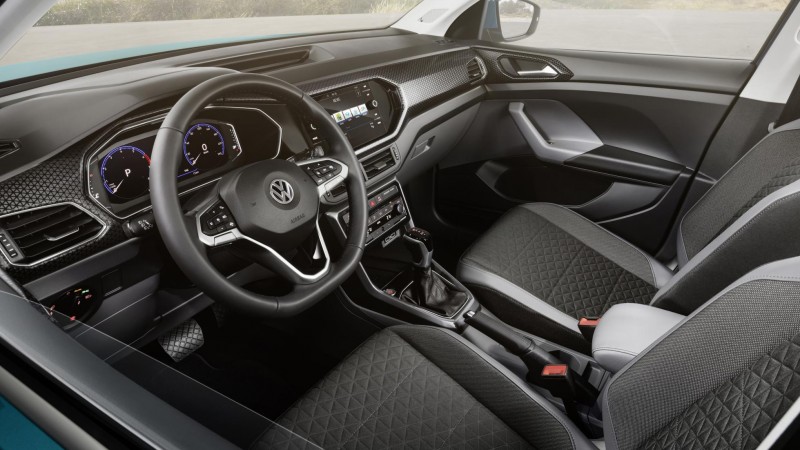 Based on the familiar MQB architecture but being smaller than the T-Roc, it'll sit below that car in the pecking order as an entry-level AO model. But it has plenty of technology in the shape of the latest safety and assistance systems plus new engines. So, you could say it's AO technology, which 50 Cent and Justin Timberlake will be a fan of.
If the styling rings a bell, it takes references from the T-Cross Breeze. That was the Polo-sized convertible front-wheel drive SUV that we saw at the Geneva Motor Show. As you can see, it's inoffensive and incredibly similar to the rest of the Vee-Dub SUV line up which all share common lines that add a sense of sophistication and modernity but also a blanket of blandness.