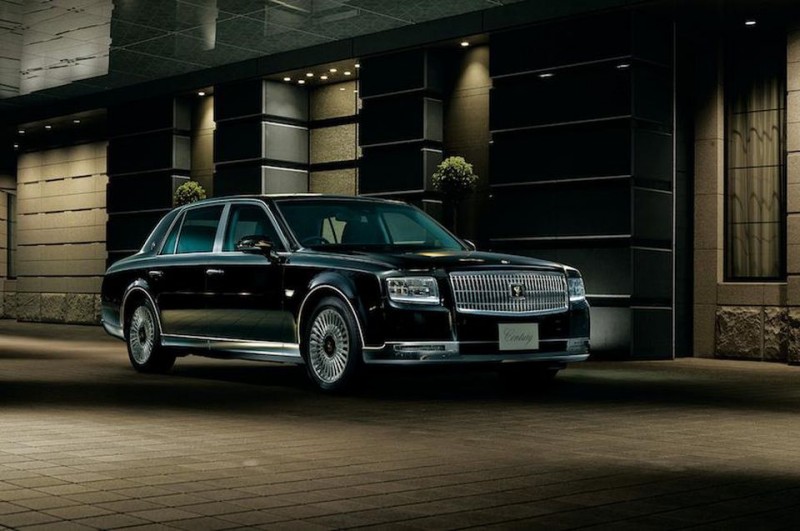 This is the first redesign of the Century in two decades.
The Toyota Century is a limousine I used to love and loathe all at once. Sold almost exclusively only in Japan, it boasted Toyota's only V12 engine and a ride so smooth and whisper quiet that it made all other cars seem unrefined, even Lexus. But it looked like something that time had forgotten, part Russian Zil and part 1970s Cadillac.
No wonder because it was born in 1967 and has hardly changed since. The Century received a major facelift in 1997 and now in 2018, after more than 50 years, Toyota has created a completely new Century—that still looks basically the same.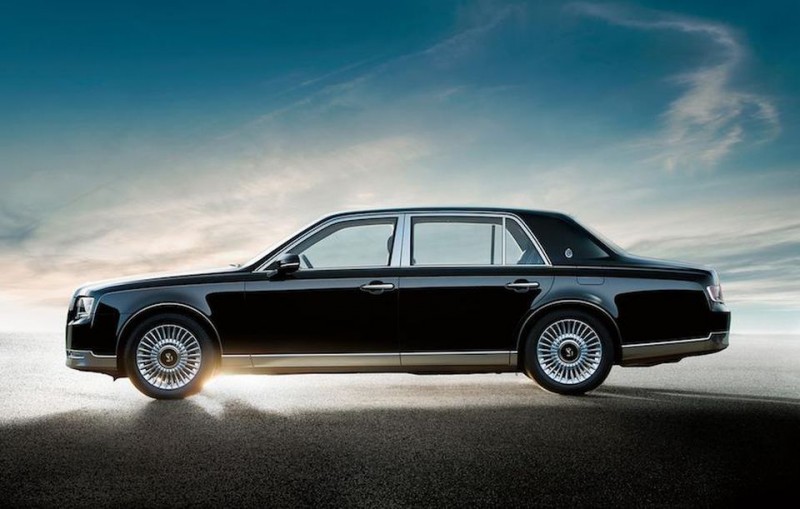 The Century has been the vehicle of choice for Japan's captains of industry and even Yakuza bosses for 5 decades.
And I have to take my hat off to the designers. Well done! Because there is no other car in existence that has maintained its basic lines over 5 decades to the extent that the Century has. In a world that demands change and fresh new styling, this Toyota is a bold anachronism. While employing all-new bodywork, the saloon's design closely follows the predecessor's lines and proportions and receives a small but definite injection of tension in the headlights, grille and belt line.
This domestic-only limousine became the choice of Japan's captains of industry, government elite and even Yakuza bosses looking for a form of luxury that was comfortable but not too ostentatious when meeting clients and colleagues. It was humble, subtle but luxurious and possessed a certain level of status. To people who would ride in a Century, a Rolls Royce or Maybach just seemed too extravagant and posey. The Century was understated but had class.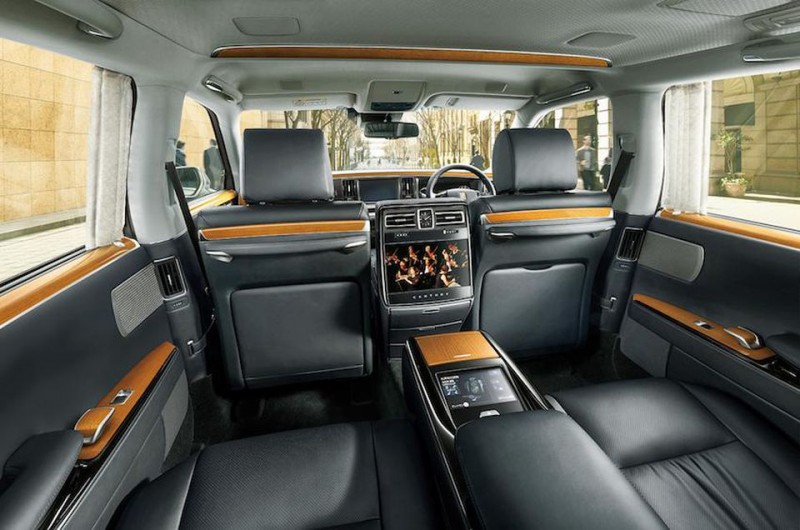 Updates inside are subtle but the interior retains its velour seats and woodgrain trim.
The Century was not created for the driver. It was conceived with every possible creature comfort targeting the back seat passengers. Leather seats can be too hot and sticky in Japan's oppressively humid summer so from the very beginning, cool velour has been used. And it's still being used in the all-new Century. In fact, the interior of this limousine says a lot about the people that frequent the back seats.
To them, the textured headliners, woodgrain trim, lace headrest covers and privacy curtains are all part and parcel of the Century package. These passengers want luxury, comfort and a silky smooth ride, but they don't want too much technology. So the conservative minimalist interior treatment employs one centrally mounted TV monitor in place of headrest-mounted TV screens that you will find in many European luxury sedans.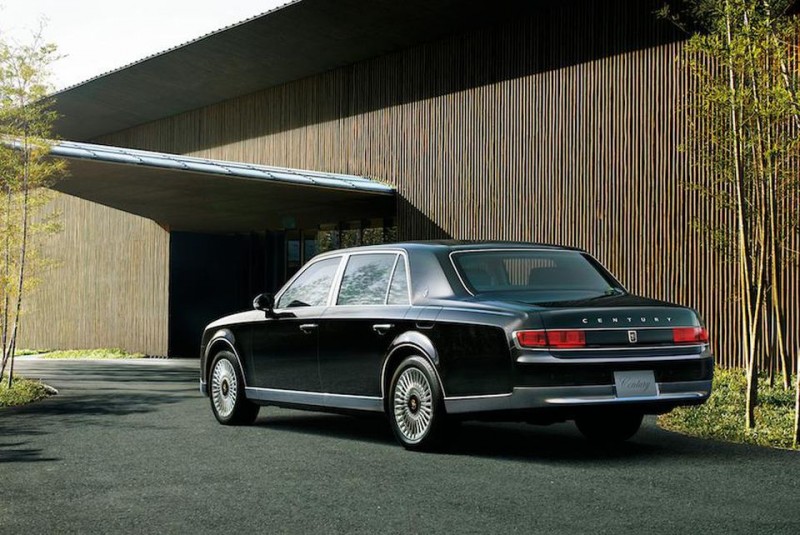 The Century looks at home against traditional Japanese architecture.
Perhaps the most surprising revision of the whole car was its powerplant. Gone is that torquey 5.0-liter V12, replaced by a 5.0-liter V8 hybrid sourced from the Lexus LS600h. This V8 generates 375hp and 376 lb-ft of torque. That's an increase of 99hp over the outgoing V12. Obviously, Toyota could have opted for a V6 hybrid with better fuel economy and similar power, but with the Century, you can never escape the prestige factor. After all the Century is the car that Japan's elite go to for transport. So it must be smooth and powerful and have an air of sophistication and luxury, and the V8 has that.
Japan has always had a bunch of domestic-only cars that don't translate overseas like its multitude of 660cc lightweight Kei-cars, family-oriented minivans and even high-performance sports cars like the Subaru WRX STI RA-R. But the Century has always been at the pinnacle of that group of Japan-only vehicles and there it will stay, transporting boardroom types and government elites to their appointments. The new price tag will help it keep that rarefied atmosphere too, landing in showrooms at 19.6 million yen or around $180,000. For that price in Japan, you could have the Century or you could buy a Mercedes Benz S560 long wheelbase with every option possible and still get some change back.
Which one would you choose?