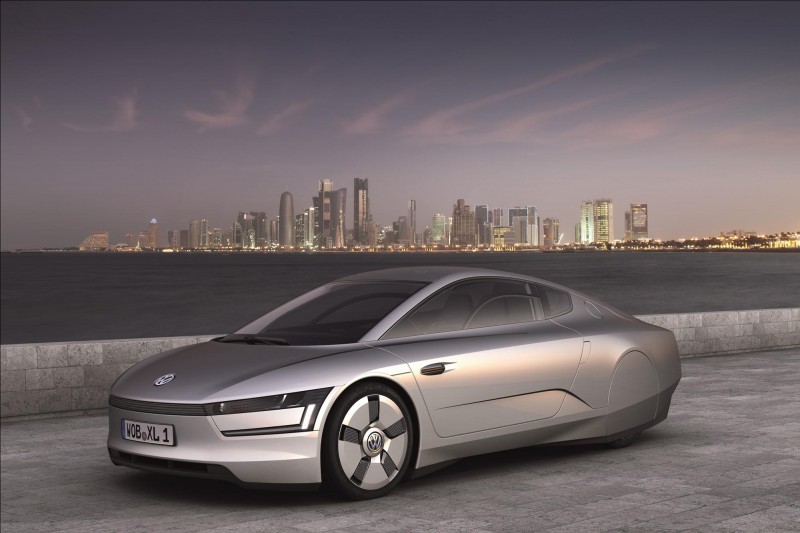 Back in 2011, Volkswagen revealed the XL1 as a look at the future of cars, with looks from a 1930s Hollywood Sci-Fi future film, a tiny 800cc diesel engine with 47bhp mated to a small 27bhp electric motor, seven-speed DSG 'box and claims of 313mpg.
It looked very much a concept with its 'futuristic' aerodynamic shape, enclosed rear wheels, gullwing doors and seating for two in the carbon reinforced plastic body.
But by 2014, concept or not, VW had decided to put the XL1 on sale, with a limited run of just 200 cars and a price tag that matched the 'Super' bit of the 'Super Hybrid' claim – almost £100,000.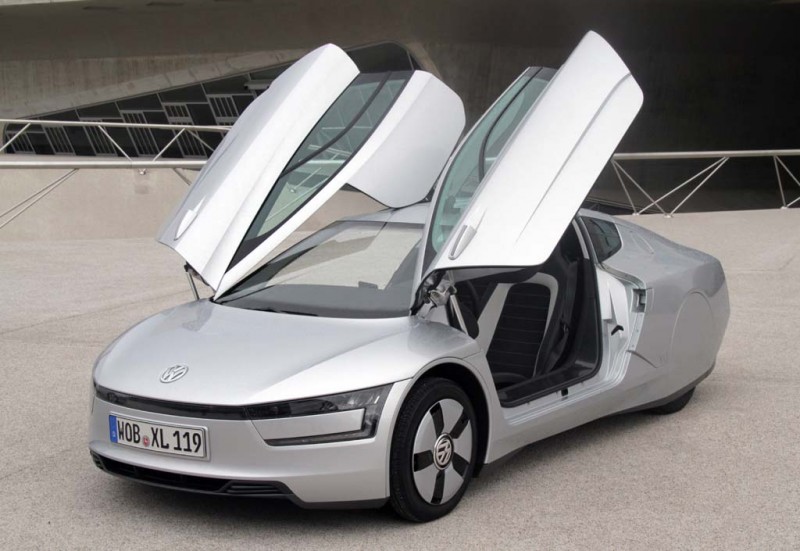 It was a lot of money for a VW, but if you were one of the 200 buyers of the XL 1 you might be pleased to know that your investment looks to be quite safe. Well, as long as Silverstone Auctions' estimate for an XL 1 they're auctioning next month is accurate.
They are selling a 2015 XL1, which appears to still be owned by VW (wonder how many XL1s still are?), has only ever been transported rather than driven and has just 79 miles on the clock. Which makes it, to all intents and purposes, a brand new XL1.