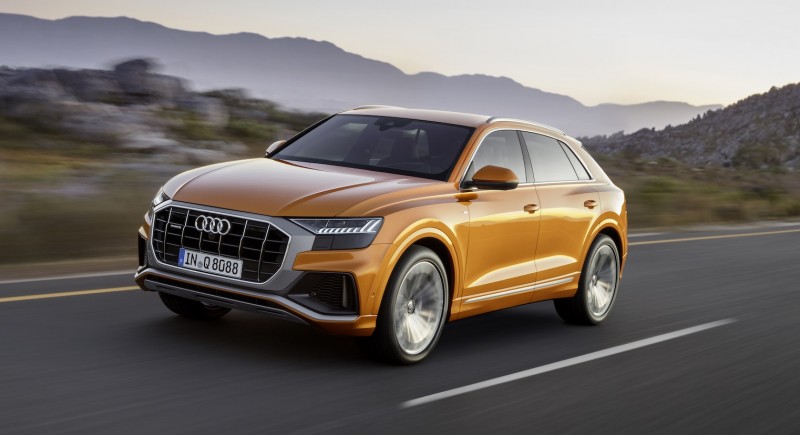 A couple of months living with a Q8 hasn't made it easier to understand
There's an ingrained bit of me that wants to hate the Q8. On the surface, it's an SUV that's too big to S and not very U, so gets left with a plain V. And it's certainly that, because it's about as subtle as a taser to the eyeballs, especially in Dragon Orange. Big, chunky, unapologetic, with a face that makes small children cry. There's a lot of testosterone in it, from every metaphorical angle. And yet, after spending 6,000 miles in the TG Garage Q8 over the last couple of months, it's become a kind of intellectual bar of soap. I just can't get a proper grip on what I really think of it.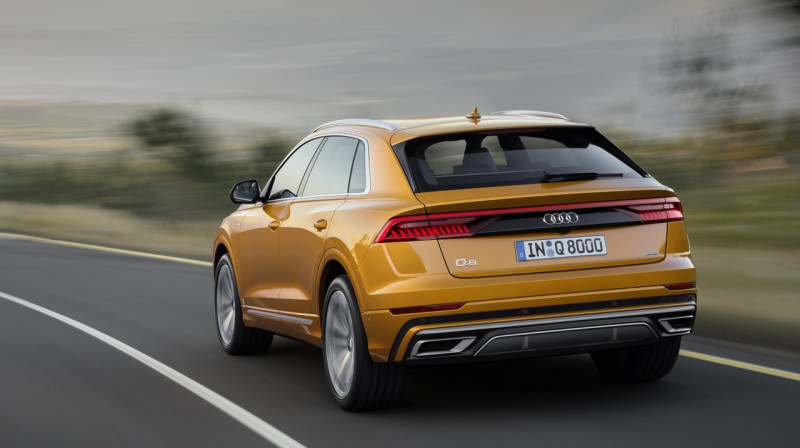 I dither between thinking it looks brilliant, and modern, and technological, with some awesome details, to thinking it's just a bit over-the-top and flash. A view held by pretty much the entire population, who seem to think it's either eye-poppingly brilliant or actively offensive. A Q8 seems to have no middle-ground, automotive Twiglets smeared with Marmite. It's chock full of the latest technology, some of which works brilliantly (3D 360-degree, surround-view parking cameras are surprisingly addictive-slash-useful) and some of which you just keep switching off (the lane-keep assist is genuinely annoying on country roads). The black panel, mostly-touchscreen and haptic feedback pseudo-button arrangement feels like the future, but sometimes takes a couple of accurate presses to engage.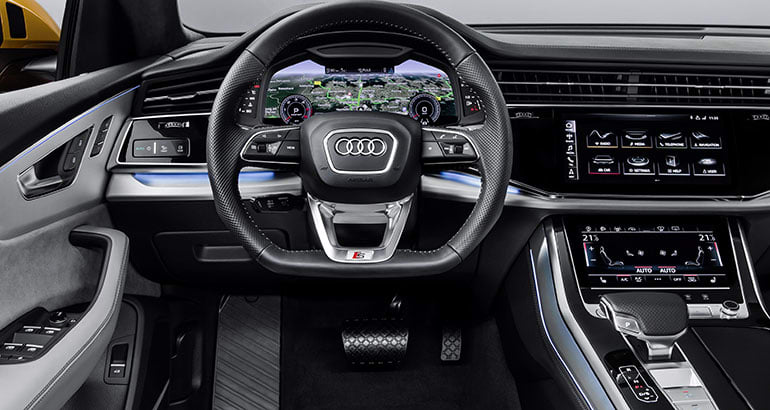 Then there's the speed-limit camera that keeps insisting that the roadworks near my house have a 110mph limit, the main-beam assist function, parking sensors and cross-traffic alert systems that tell me on 75 per cent of journeys that a sensor is blocked and so are unavailable. And yet the headlights are the best I've ever encountered in a production car, shuttering their beam to prevent dazzling cars in front or those approaching, giving real safety benefits when driving where I do. And I absolutely adore the stupid, pointless 'dancing' LED front and rear lights, and the general quality of the Audi interior and peerless Virtual Cockpit. Once you've set it up to your specific requirements and become familiar, it's hard to argue with its general excellence.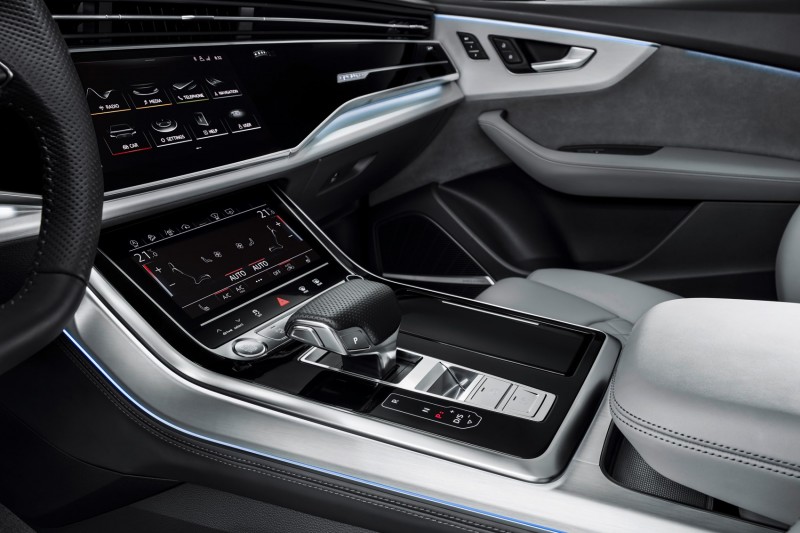 There's the air suspension that works so well to cope with what is a very big, heavy car, turning it into a very respectable vehicle in terms of body control and relative precision, but it has seven settings, which smacks of choice for choice's sake - I generally toggle between Comfort and Dynamic. It's got the wrong tyre and wheel combination for going off-road, and yet the rest of the hardware is fantastically capable of dealing with even the trickiest of surfaces. There's dynamic all-wheel steer, so even though it's big, it feels surprisingly nimble, but it's a hell of a thing to potter through the average UK multi-storey. And even though its massive it gets decent mpg thanks to a 48-volt MHEV (mild hybrid electric vehicle) system which is basically a little Lithium-ion battery in the boot that feeds a water-cooled steroidal starter motor up front, allowing for engine coasting off-throttle, extended and improved (as well as smoother) stop/start function and reduced turbo lag. You end up with 41.5mpg combined, 178g/km officially, which has evened out to around 38mpg. My 'best' is around 700 miles from the generous 75-litre tank. That's cross-continental ability with one stop.