Some of the most beautiful places in America include some little-known yet bucket list worthy natural wonders in the US and their territories. Lush forests, tropical islands and high mountains are among these 11 lesser-known locations - and they will definitely inspire you to travel.
Devil's Bridge Trailhead, Arizona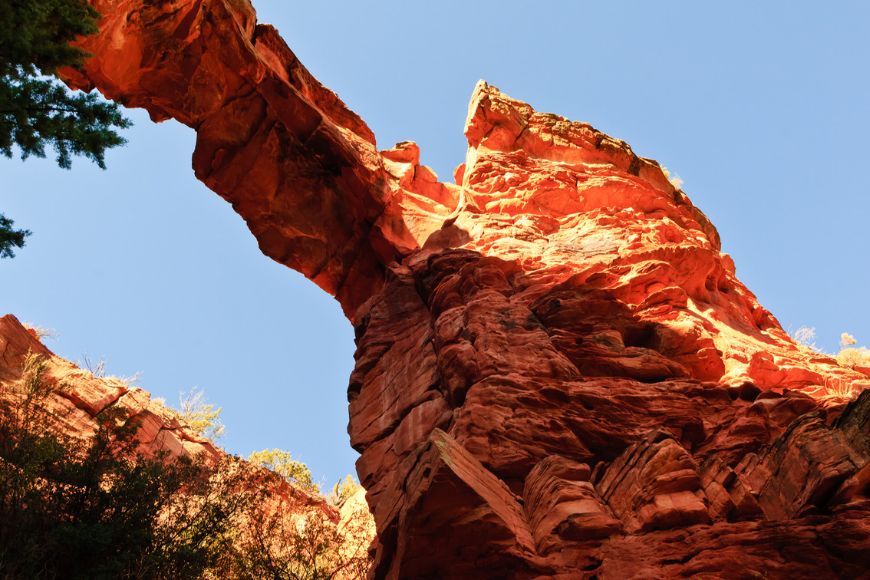 Next to Arizona's Grand Canyon, one of America's most beautiful areas is Sedona's adrenaline rush, which includes the natural wonder of Devil's Bridge. The Devil's Bridge is a picturesque intermediate loop with an optional, but daring bridge cross. You can also combine it with the Chuck Wagon Trail for a slightly longer hike. "
Great Sand Dunes National Park, Colorado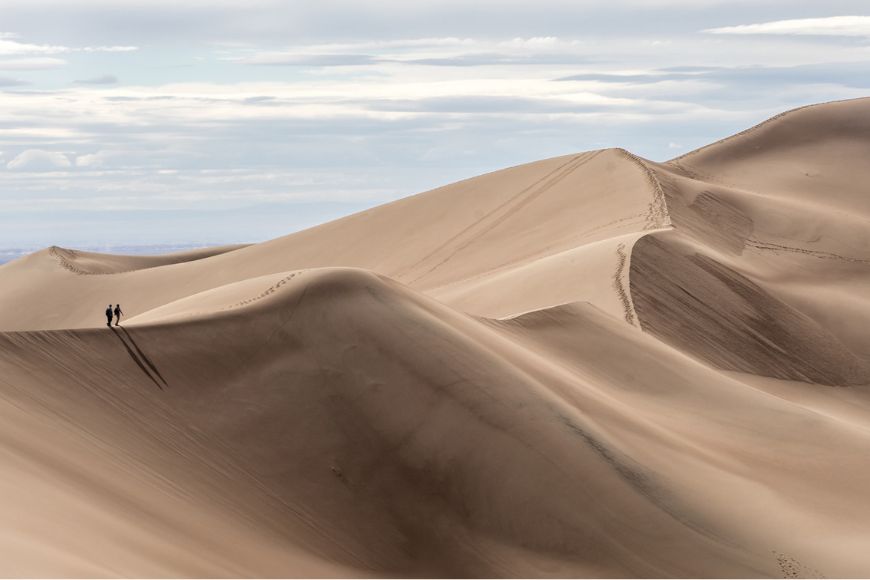 You probably already know other American national park landscapes like the Grand Canyon and the Yellowstone geysers, but what about sand mountains that are similar to those on Mars? One of the giant desert peaks of the Great Sand Dunes National Park and Preserve is the 750-foot Star Dune. Colorado's Great Sand Dune is a challenge for hiking or horseback riding. Here you will also find kid-friendly offers such as sandboarding and the swimming hole of Medano Creek.
Vieques, Puerto Rico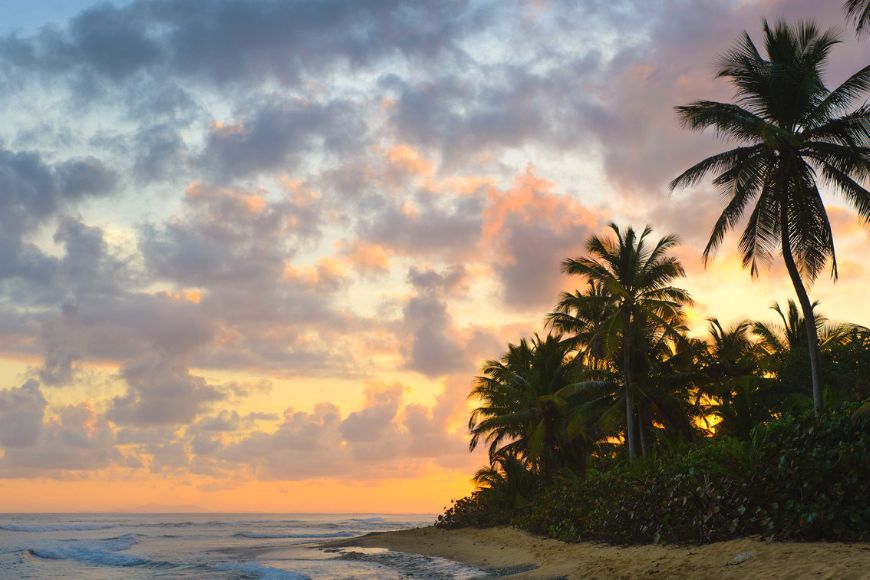 The tropical American beauty in the Caribbean can be seen in Vieques, a small island in the US territory of Puerto Rico. Vieques is accessible by plane from San Juan on the mainland. Vieques is a well preserved island with a few waterfront hotels where you can hike to hidden beaches like the Pata Prieta of the Vieques National Wildlife Refuge. The island is also home to friendly wild horses roaming protected areas and sometimes hiking in touristy areas. Vieques also has one of the few bioluminescent bays in the world, Mosquito Bay.
Bar Harbor, Maine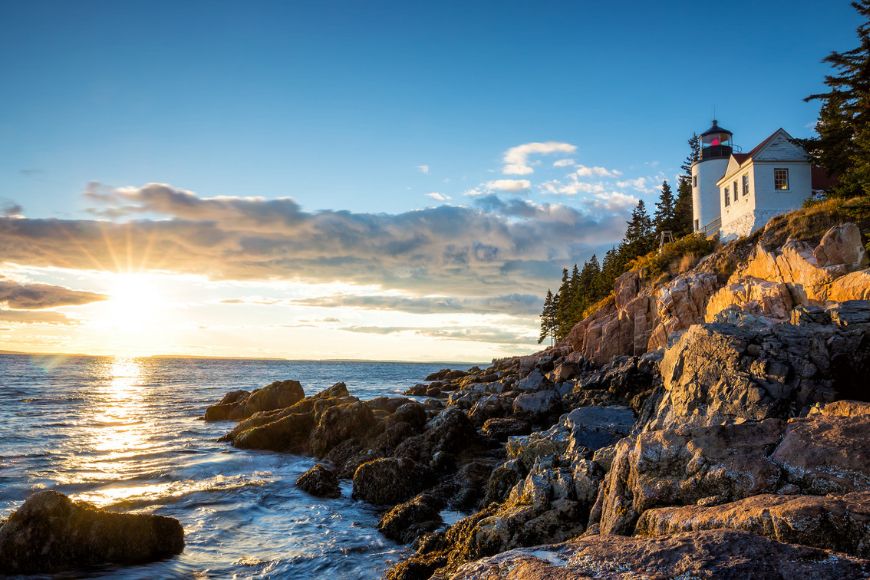 Whether you're in the 47,000-acre Acadia National Park or the cozy seaside town of Bar Harbor, Acadia's signature New England beauty combines evergreen mountains with sandy beaches and rocky shores. Its peaks include the highest mountain on the east coast, Cadillac Mountain. However, if you're more of a beach-goer than a hiker, there are plenty of choices, including Jordan Pond and Sand Beach Park.
Napali Coast, Kauai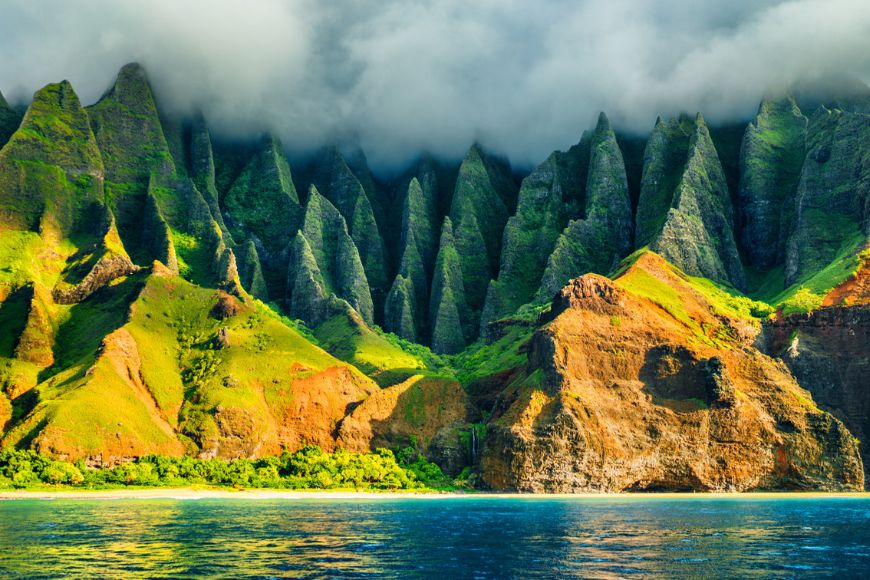 Hawaii is undoubtedly one of the most beautiful places in America, thanks to its unique topography and isolation in the Pacific. Of particular note, however, is an island section: the Napali Coast of Kauai.
Unlike some other Hawaiian islands, you can not circle Kauai by car, and in the northwest of the island, where steep, rugged green cliffs plunge steeply into the sea, you'll run out of road," says Sarah Schlichter of SmarterTravel famous Napali Coast (na pali in Hawaiian means "high cliffs"), you can take a look at the cliffs of viewpoints in Kokee State Park or the challenging 18-kilometer Kalalau Trail into the heart of the wildlife park with incredible views of beaches To take waterfalls and rippled cliffs.
Lost River Cave, Kentucky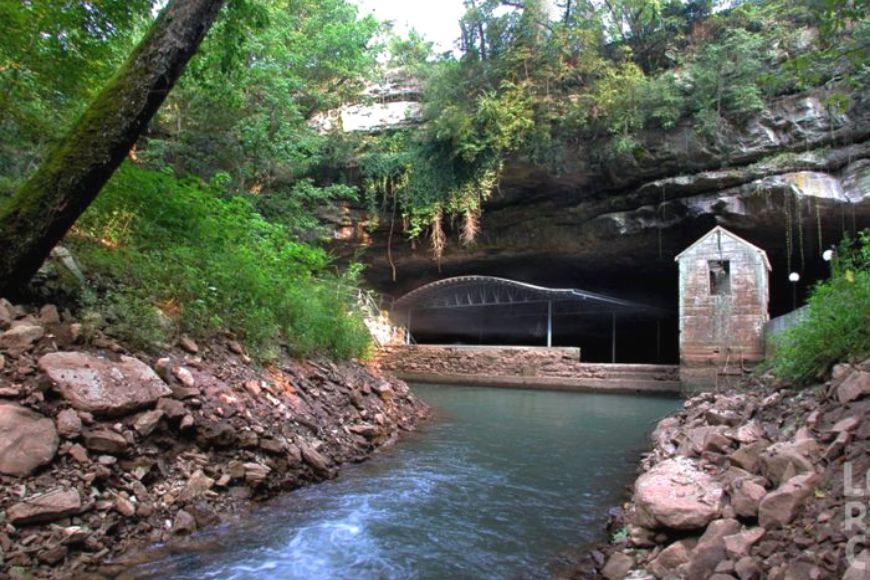 You may have heard of Mammoth Cave National Park, the world's largest underground cave system, but what about Lost River Cave, also in Kentucky? The Lost River Caves, an underground river in Bowling Green, are a natural wonder with a fascinating history: in the cave, fleeting Jesse James escaped the law and is believed to have served as a shelter for Native American tribes ,
"You have the choice of exploring the cave by boat, kayaking or, if you're willing to get dirty, a cave walk, but above ground there are still plenty of trails to see, campsites and in the 60 acre park natural activities for children, "says Jamie Ditaranto of SmarterTravel. "No trip to Bowling Green can be considered complete without taking a trip to this remarkable place, which is not only a natural wonder, but also a cornerstone of the community and a memorial to its history."
The Florida Barrier Reef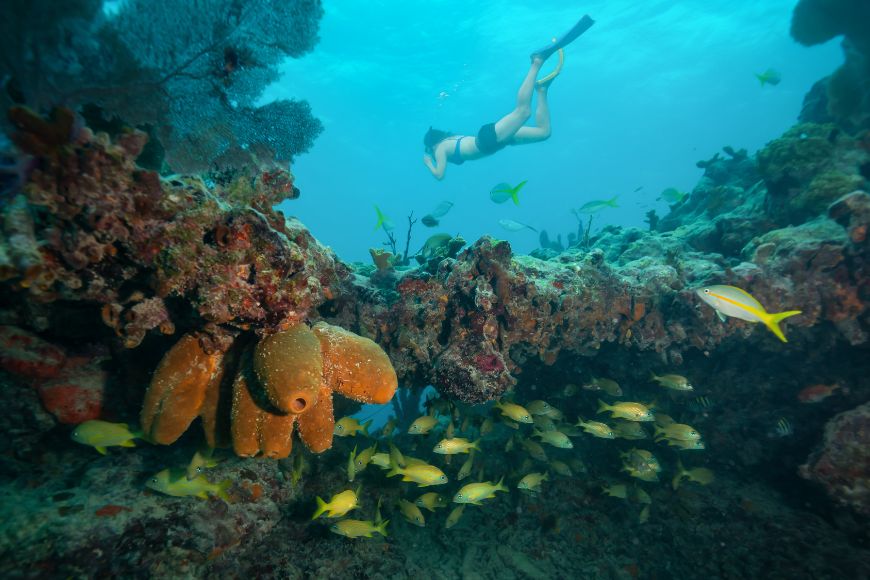 The only living coral reef in the continental United States is the Florida Reef, which stretches from the Florida Keys to the Marquesa Keys. This makes it the third largest coral reef system in the world. But there is a natural wonder in the making: Florida Keys officials have recently banned non-biodegradable sunscreens to protect the reef from damage caused by both climate change and toxic chemicals in our oceans.
Jackson Hole, Wyoming
Adjacent to Yellowstone, Jackson Hole, known for its cowboy landscapes and snow capped peaks, is one of the most beautiful locations in the US. Surrounded by forests, the valley is dominated by the mountains of Grand Teton National Park, huge elk herds of the 25,000 acre National Elk Refuge, and rushing whitewater rapids on the Snake River, perfect for rafting. In winter, Jackson Hole is also a popular spot for skiing on dramatic peaks such as Corbets Couloir, one of the most famous (and most dangerous) slopes in the world.
Multnomah Falls, Oregon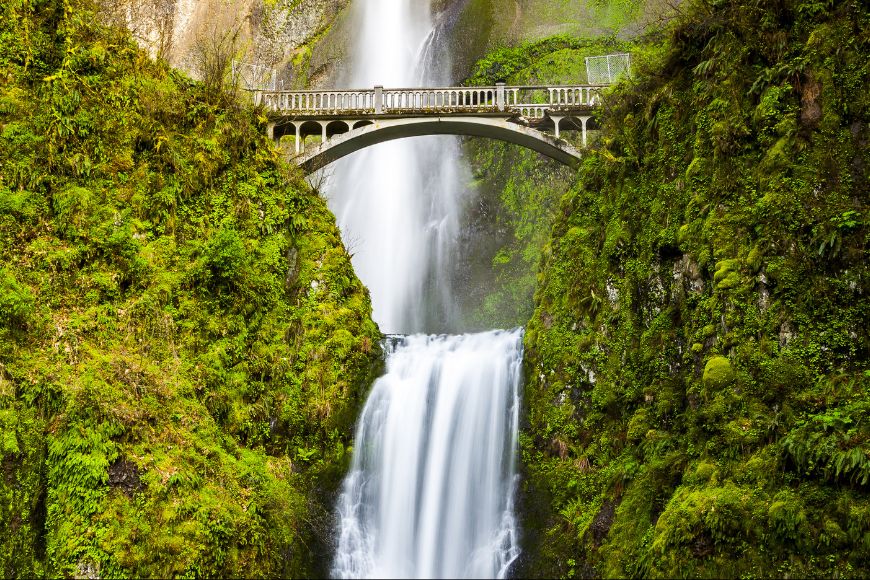 A list of the most beautiful places in America must include the Multnomah Falls of the Columbia River Gorge National Scenic Area. Tourists flock to the wooded Benson Footbridge halfway up the misty waterfalls to approach the rushing water. It is best if you drive into the gorge early and in the rain, as you are almost completely alone with the ever-crowded Multnomah Falls. Pedal Bike Tours Portland offers easy morning and early afternoon tours of downtown Portland.
Denali National Park, Alaska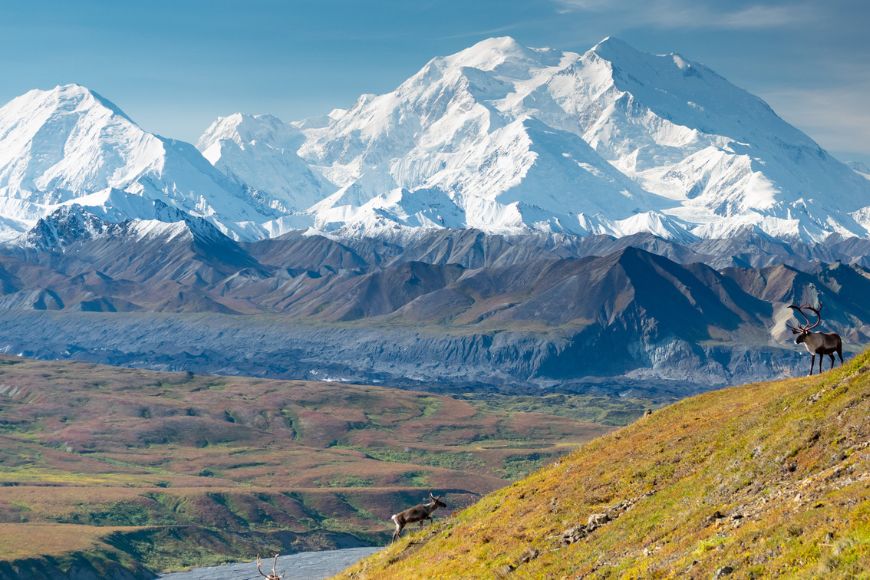 Denali National Park is a favorite of the rangers of the National Parks Service and home to the highest peak in North America. The 6 million acres of Alaskan wilderness include tundra, forest and glaciers. The park is as popular for its expansive views as it is for its rich wildlife in Alaska, from moose and grizzly bears to sheep, caribou and 165 species of birds.
National Marine Sanctuary of American Samoa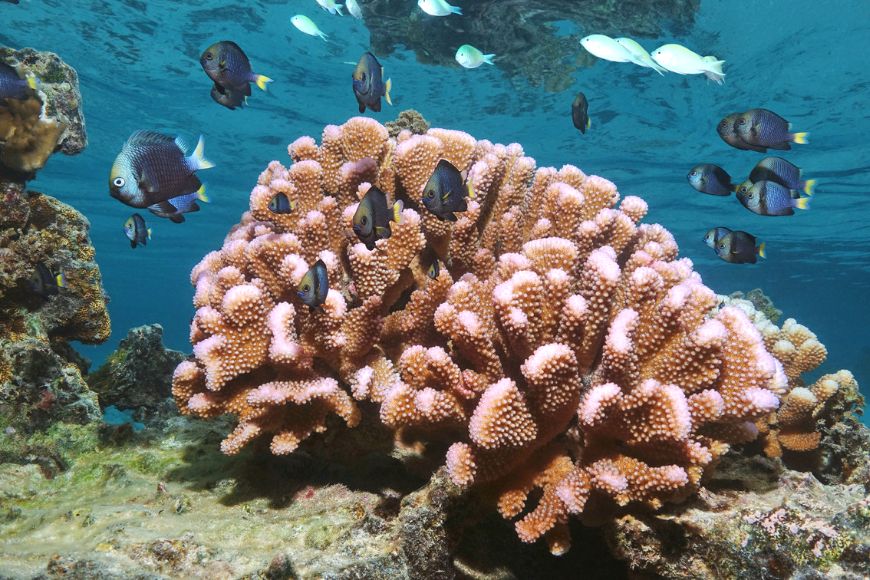 Do not forget Samoa, a Pacific US territory that is home to a wealth of natural wonders ranging from volcanic peaks to aqua blue swimming holes. American Samoa is undoubtedly one of America's most beautiful locations, spanning five islands and two atolls that are accessible without a passport when flying directly to the capital, Pago Pago. Surround yourself with rainforest hikes, humpback whale watching cruises and snorkeling on the coral reef at the National Marine Sanctuary via Fagatele Bay of natural beauty.