Christmas Tree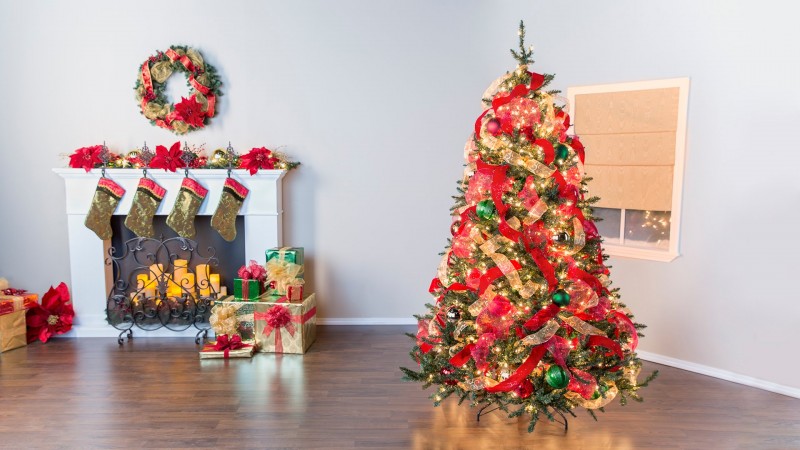 And of course, the Christmas tree. You could go the fake route, but there's something special about a fresh-smelling tree. The best-selling evergreens come Christmas time include Balsam, Douglas and Fraser firs.
Roses
They're not just for Valentine's Day. Red and white roses look just as beautiful in December when paired with wintry accents like pinecones and berries.
Poinsettia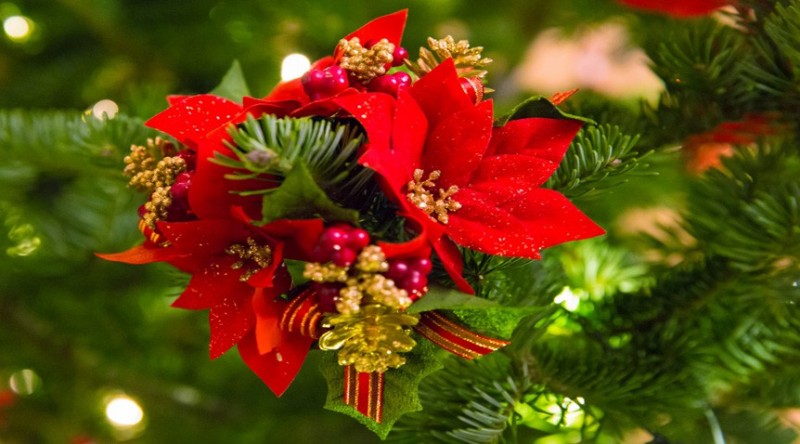 It's the signature Christmas houseplant, but the broad red petals didn't always dominate the holidays. One clever florist figured out how to transform the plant from a gangly weed into a festive display in the '20s. By sending free plants to television stations in December, his family business then drove the association home.
Holly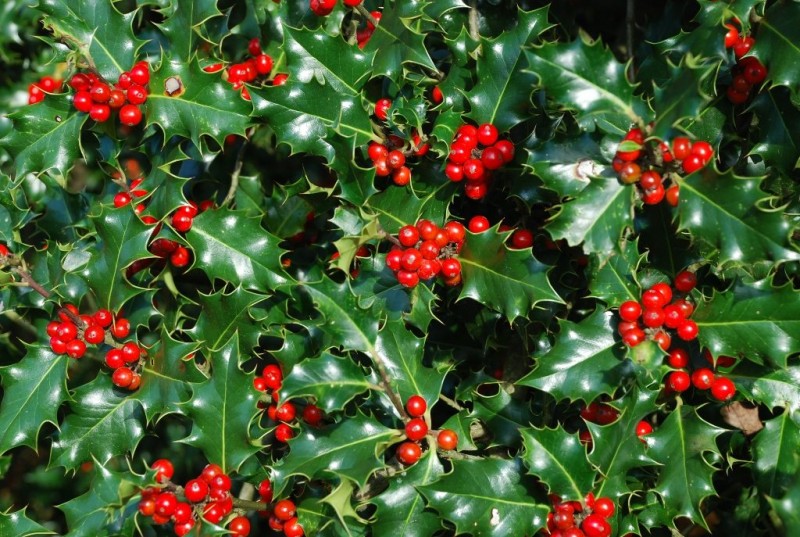 Growing up to 50 feet tall (!), holly trees don't exactly belong inside. However, little shrubs or wreaths can pep up your home. Either way, only female varieties will produce the bright red berries.
Christmas Rose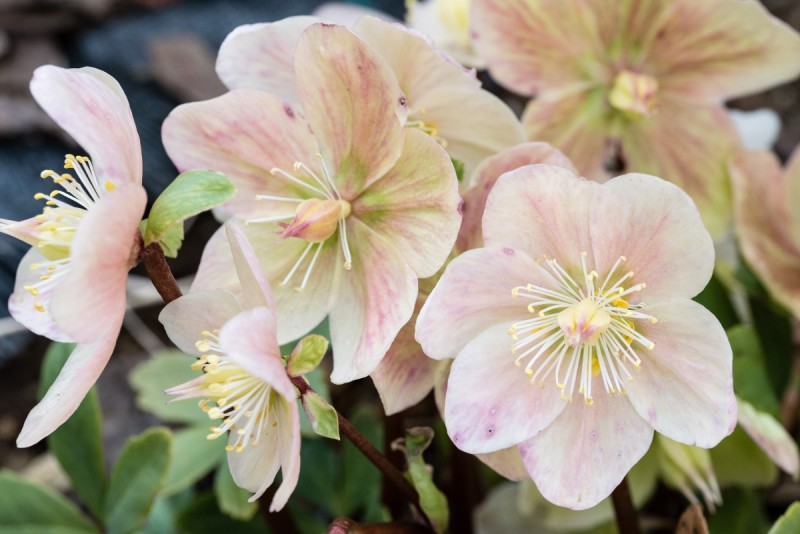 Nope, this isn't your traditional red rose. In fact, hellebores don't belong to the rose family at all. The perennial plants earn their Christmas ties because of an old European legend.
Mistletoe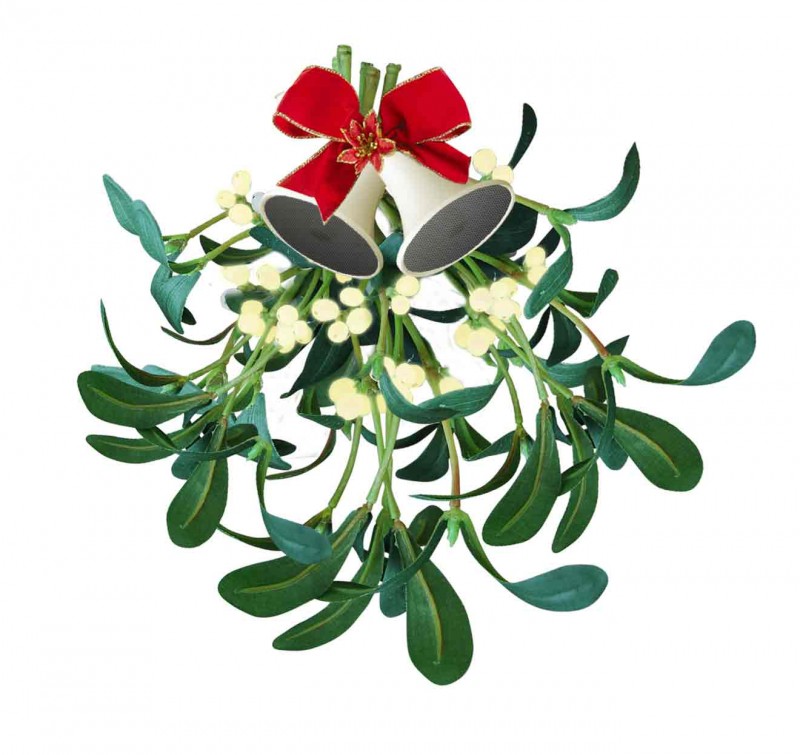 Pucker up! Mistletoe has been associated with a friendly smooch since the 18th century, with Victorians solidifying the tradition. Legend goes if you refuse a kiss, you'll be cursed with bad luck!
Christmas Cactus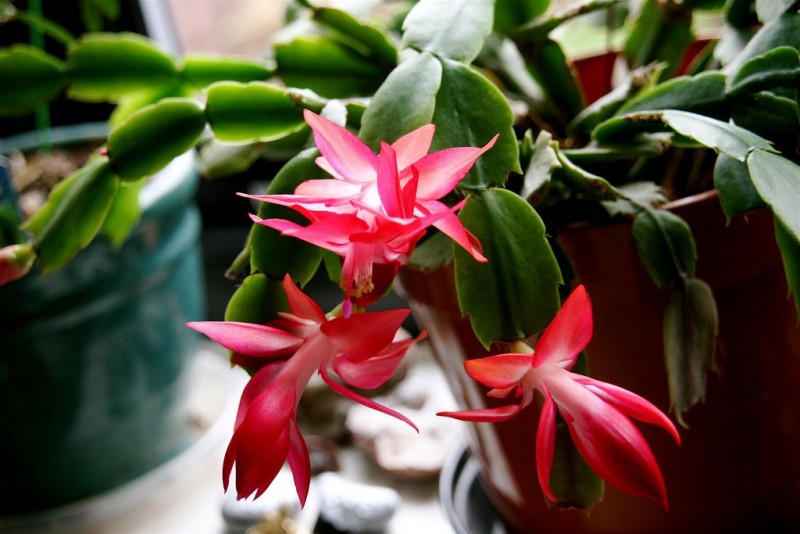 The succulent trend does not die come wintertime. This popular houseplant, also called the Thanksgiving cactus, hits the market just in time for the holidays. The "linked" segments look interesting on their own, but the leaf-like pads also produce white, pink, red or purple flowers.
Rosemary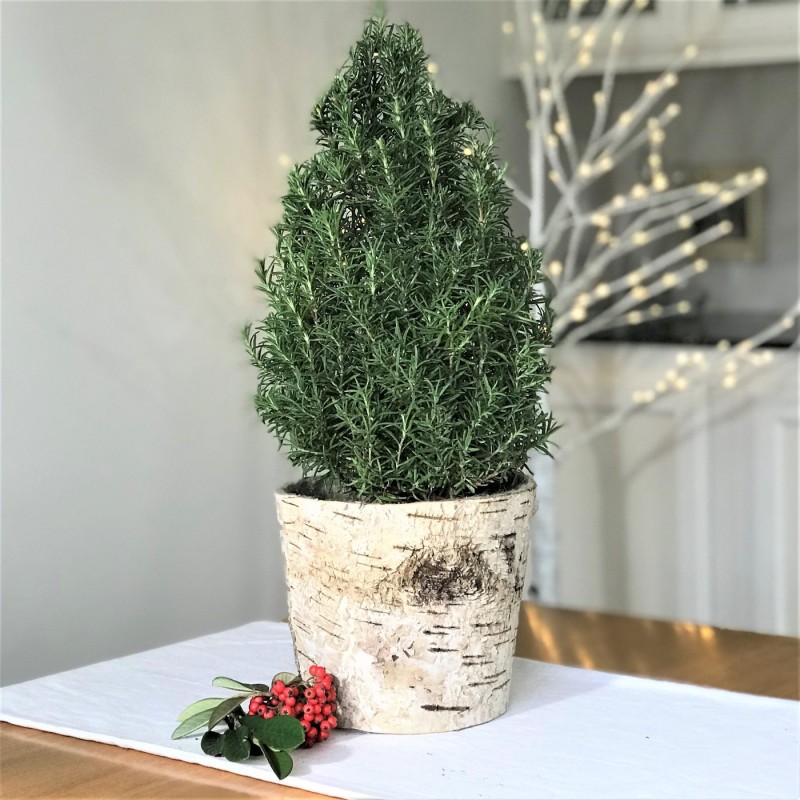 If you've got no room for a 6-foot fir, a potted herb might do the trick. Florists often shear the fragrant sprigs into a cone for a sweet-smelling topiary.
Paperwhites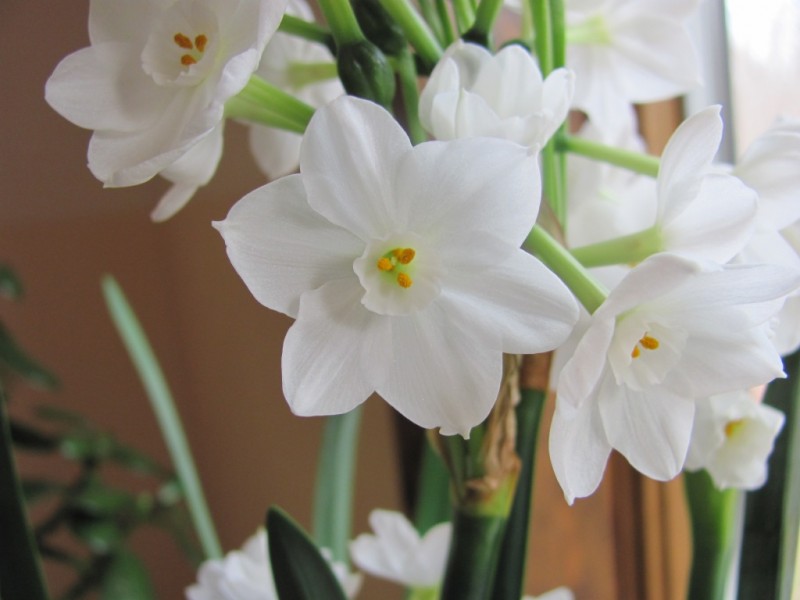 Growing fragrant, tall flowers is as simple as adding water. Nestle narcissus bulbs in a dish with stones, and a little H2O can do the rest.
Cyclamen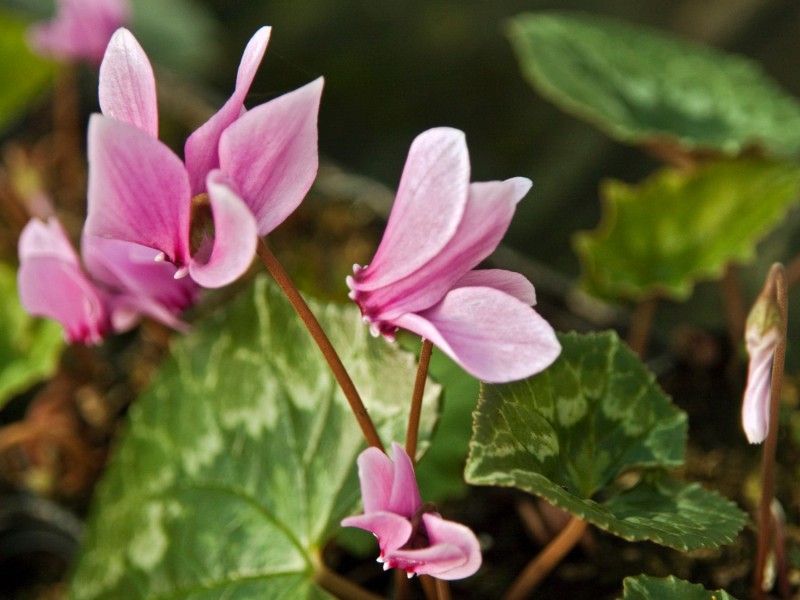 The signature upswept petals pop up in grocery stores every winter, and with pretty silver foliage, what's not to love? While cyclamen also comes in white, pink and purple, stick to the crimson variety for extra holiday cheer.
Phalaenopsis Orchid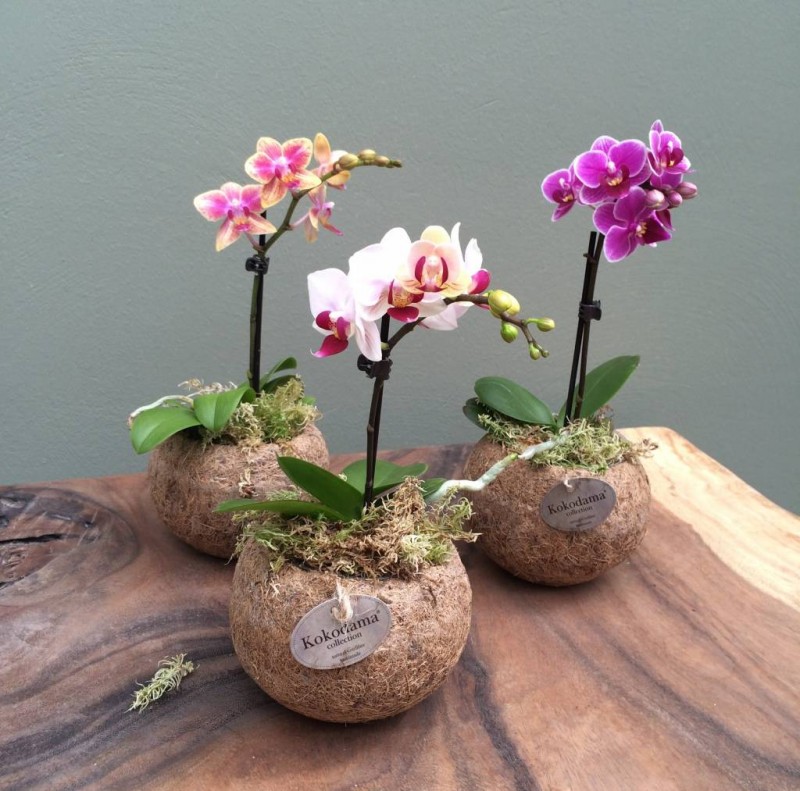 This winter-blooming beauty is a great way to add a pop of color to your home when it's cold and dreary out — make sure it gets plenty of light (but not direct, scorching sunlight) and keep it in an area that's between 60 and 70 degrees Fahrenheit for a happy orchid all holiday season.
Amaryllis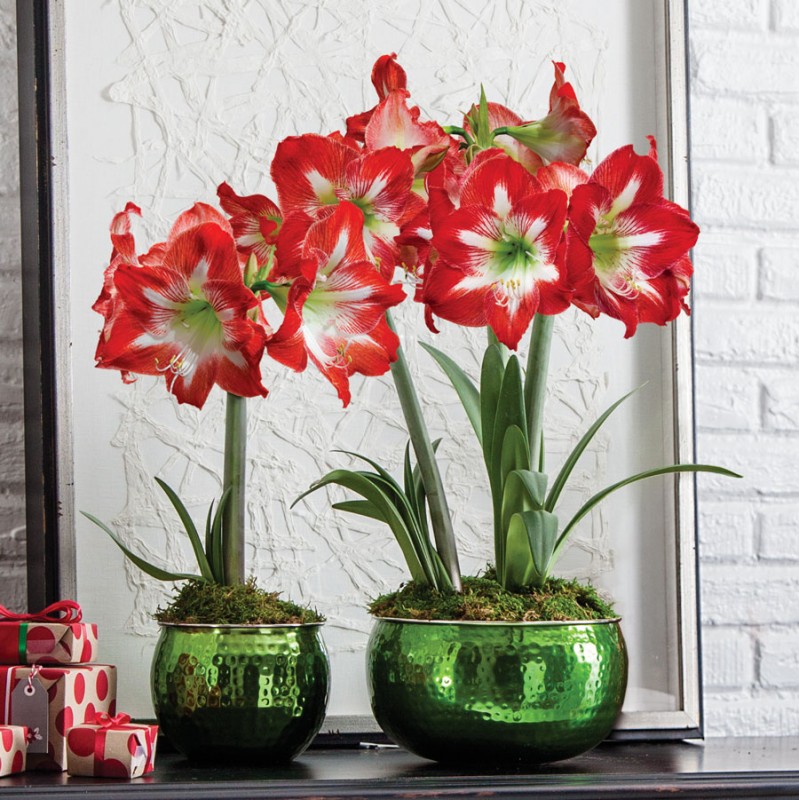 If you receive one of these slender beauties this season, don't toss the pot once the flowering ends. Store the bulb in a cool, dark place and soon it'll be ready to put on another show.
Pear Tree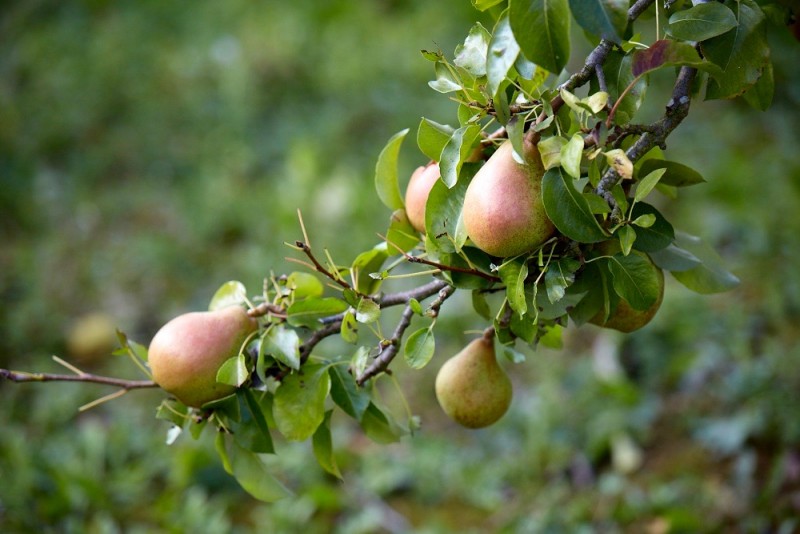 All that's missing is a partridge. Okay, okay, so a pear tree might not be a winter plant, but it is a part of one of the most iconic holiday songs of all time, so it had to make the cut. And if you do want a pear tree, here's how to care for it.