Shiplap adds a coastal feel to this beach house kitchen. A hanging straw lantern boosts the vibe even more.
3. Black Outdoor Kitchen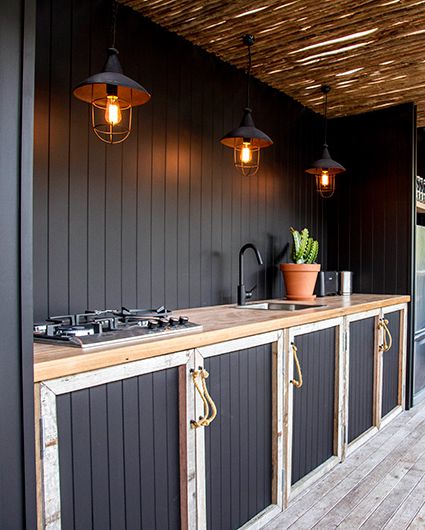 A black outdoor kitchen feels sleek, sexy, and modern. To keep it from looking too formal, give it a thatched roof.
4. Rooftop Grilling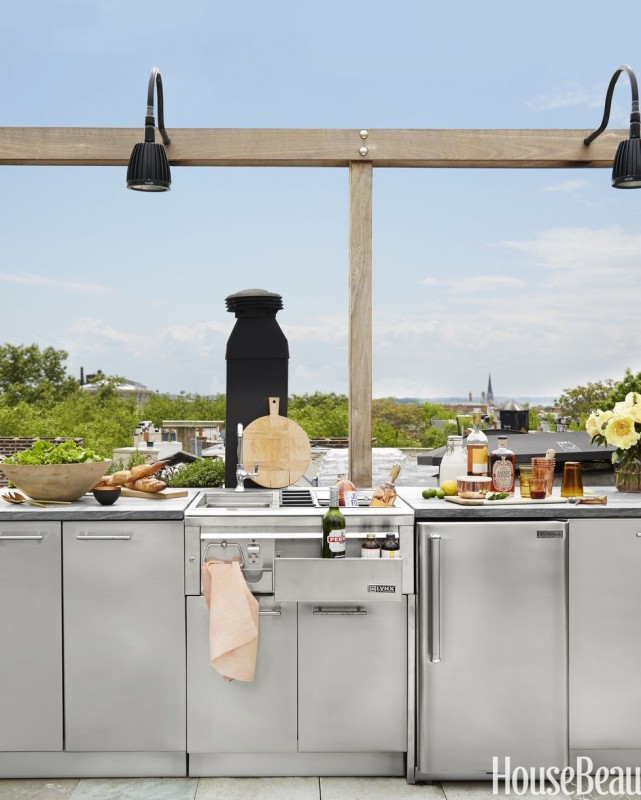 Think beyond (or above) the backyard and turn your rooftop into a scenic cooking spot. You won't mind working over a hot grill when you've got a view like this.
5. Flower Sink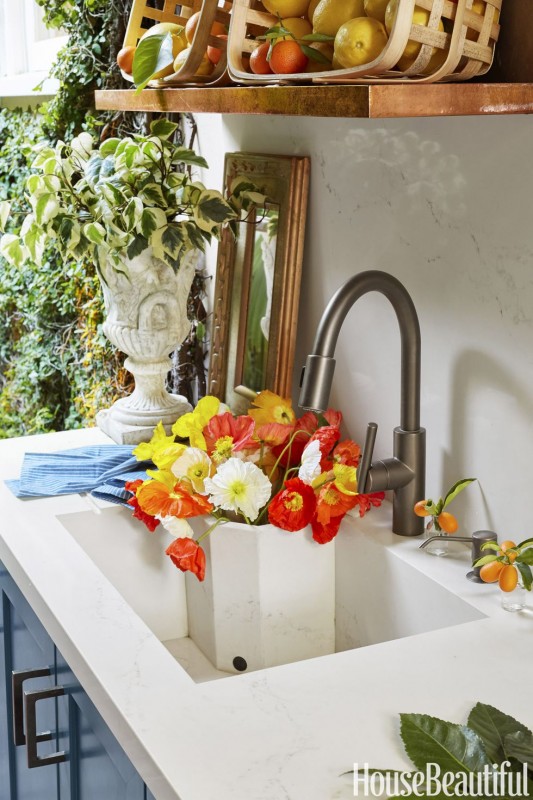 This outdoor sink features an inset container for blooms. And when you're throwing a party, it doubles as an ice bucket for wine.
6. Stained Oak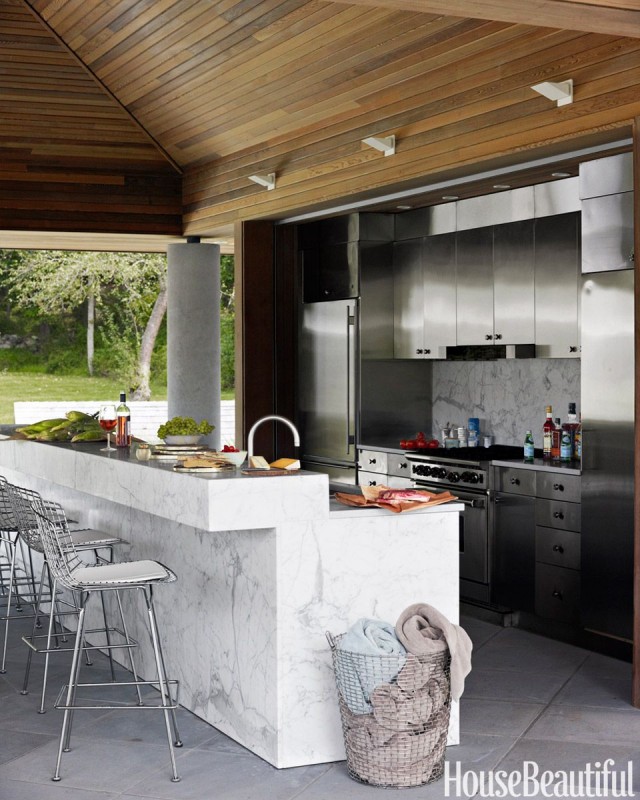 A stained oak ceiling warms up stainless-steel cabinets. The best part? A drop-down metal gate protects appliances from rain.
7. Terracotta Hues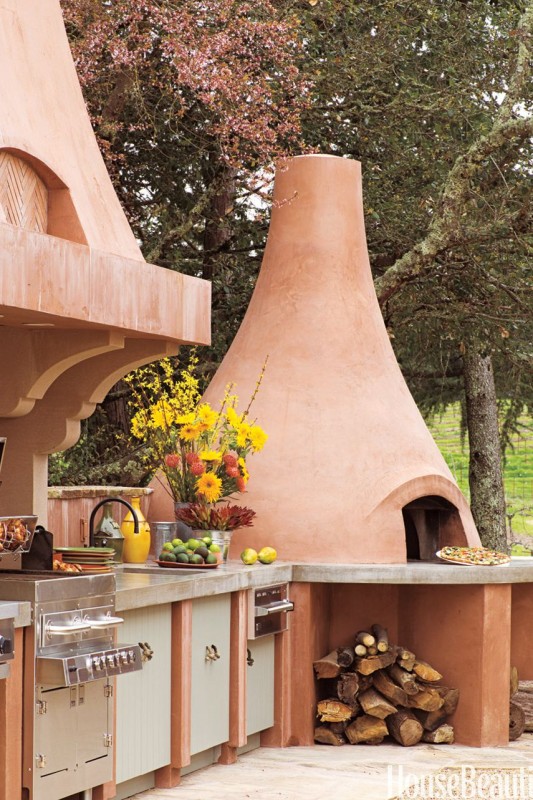 Our future dream house will absolutely have a built-in pizza oven. Pies on repeat.
8. Repurposed Shutters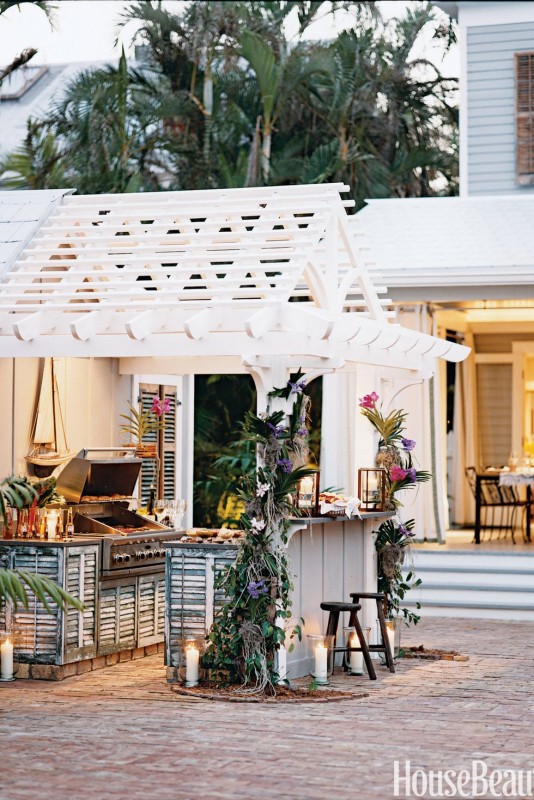 These outdoor kitchen cabinets are made from old cypress shutters. It's a look that works well for coastal or farmhouse-style spaces.
9. Blue Cabinets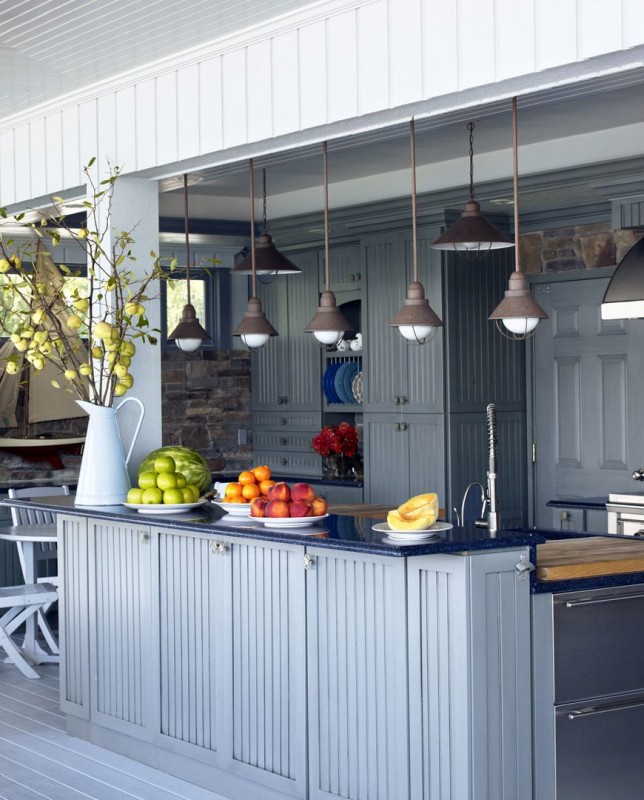 If you live outdoors during the summer, you want your space to be as inviting as possible. Channel the ocean — or the sky — with blue cabinetry.
10. Strategic Outdoor Kitchen Layout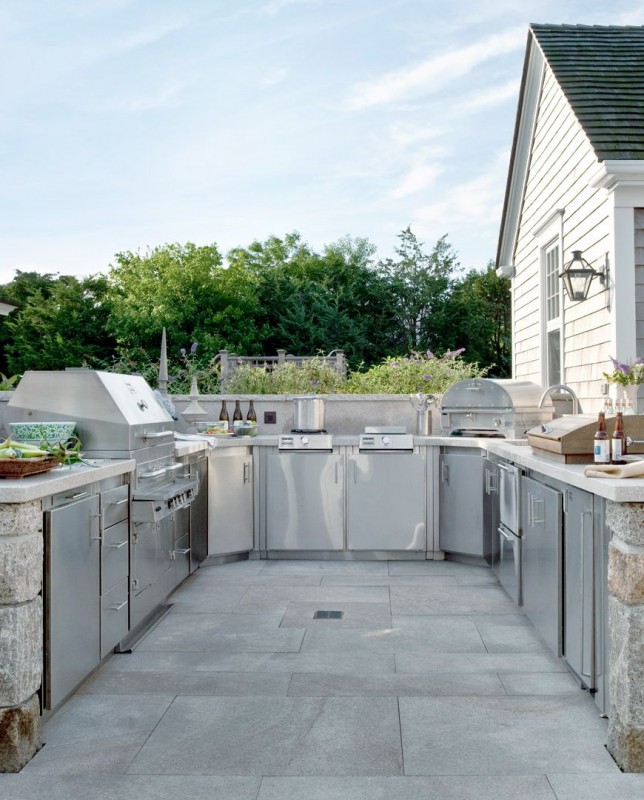 Instead of viewing an outdoor kitchen as adjunct, make it complete with a grill, fridge, sink, and pizza oven. A U-shaped layout helps you move from hot to cold, with the grill on the left to two refrigerator drawers and an ice maker on the right.
11. Built-In Cooler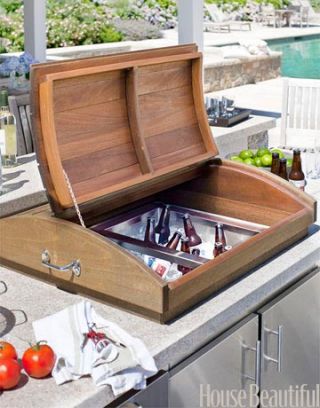 Turn a sink into a beverage cooler with a teak top. Now imagine the party potential.
12. Wine Racks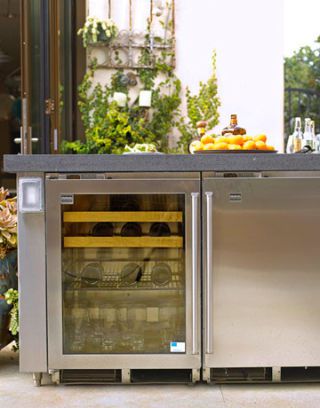 During rosé season, make sure the wine is ready to go as soon as guests arrive. A wine fridge is a worthwhile splurge in any outdoor kitchen.
13. Rustic Outdoor Kitchen Accents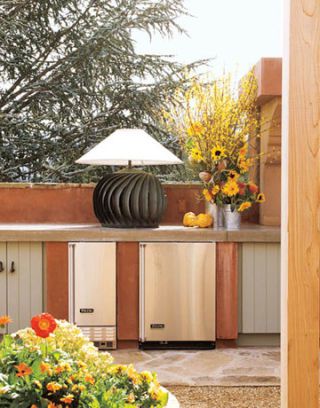 You've heard the Captain Planet schpiel about the importance of upcycling, but this photo may convince you to genuinely give it a shot. In this kitchen, a lamp is made from a barn vent and the cabinets have rope handles.
14. Creative Outdoor Kitchen Counters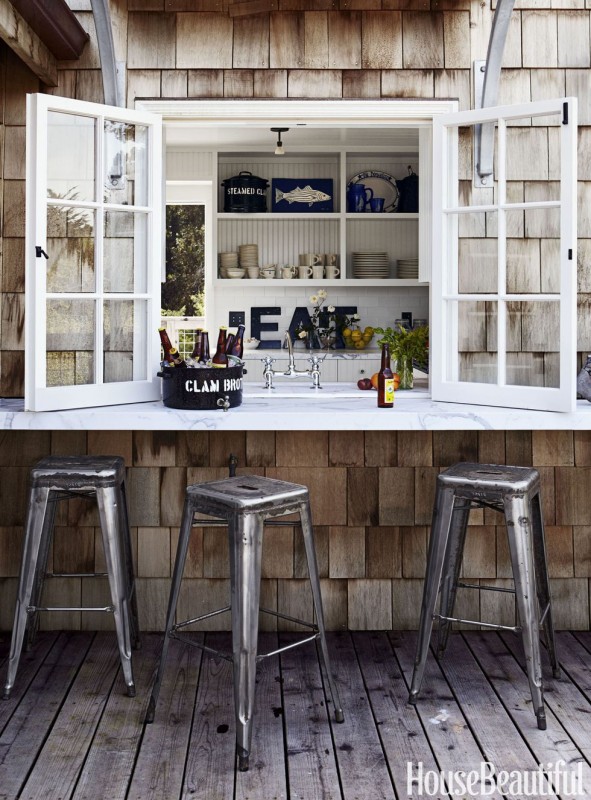 If you can't splurge on a second kitchen, an extra-wide window might do the trick. Extend the counter from your indoor kitchen outside to make passing food easier. And make your house seem airier. Ahhh, that's better.