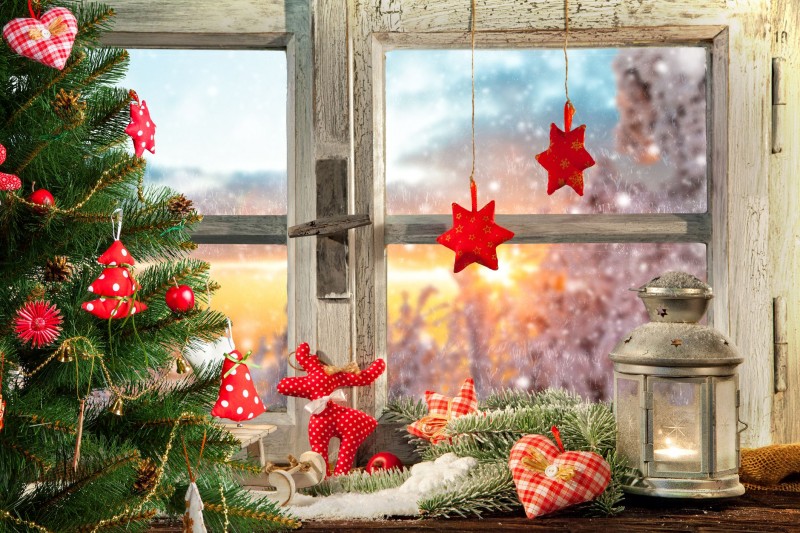 Get Creative with Ornaments
If some ornaments didn't make it on to your tree, use them for a window sill arrangement. Along with letting a few dangle from your window, place some right on top a bed of pine.
Go Green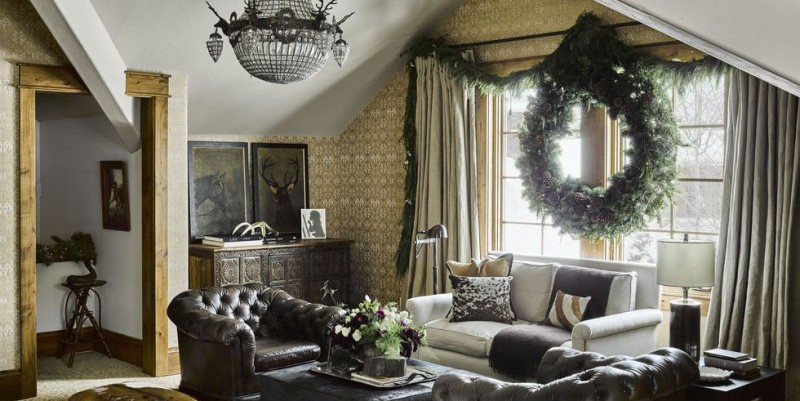 Along with hanging a large, traditional wreath, drape lush garland around windows to make a statement in a spacious room.
Show Off Your Presents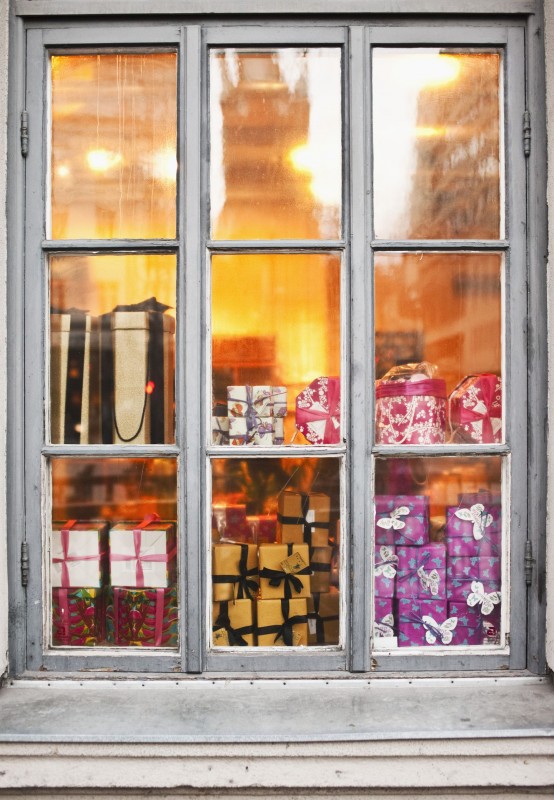 Running out of space under your Christmas tree? Instead, make use of your windows by stacking presents in a variety of sizes. For added interest, be sure to include packages wrapped in a mix of solid and patterned paper.
Go for a Glow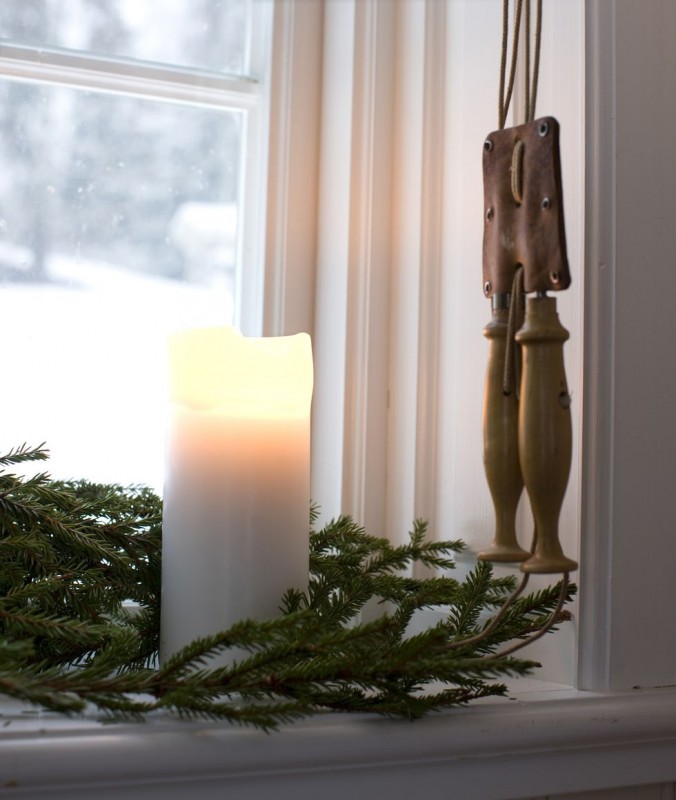 Add warmth to a drab window sill by placing a white candle at the center of a pine branch.
Showcase Colorful Ornaments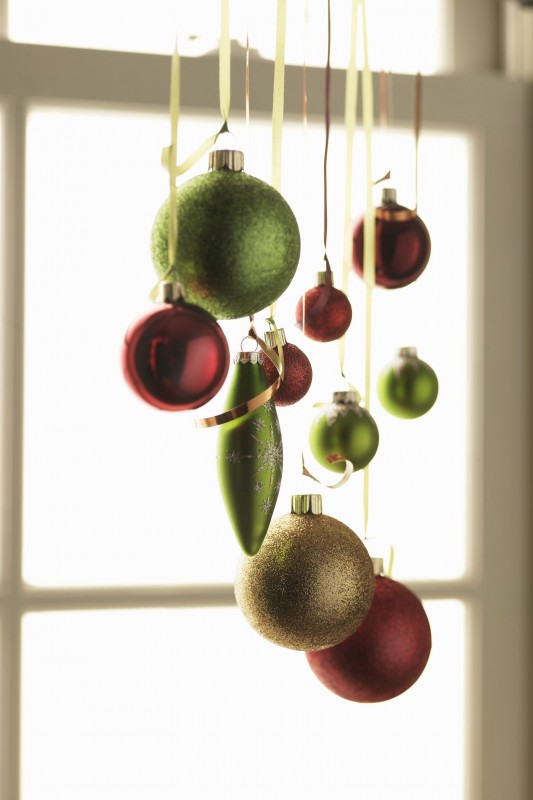 Dress up a basic window by hanging a group of glittery red, green and gold ornaments.
Consider Festive Accessories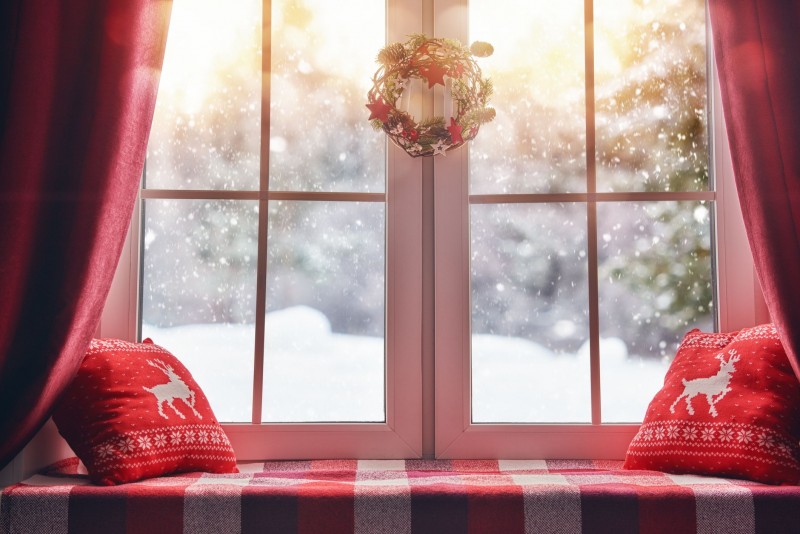 Upgrade a window sill by placing matching holiday throw pillows on top of a festive fabric. Finish the look with a mini wreath for even more holiday cheer.
Deck Your Garland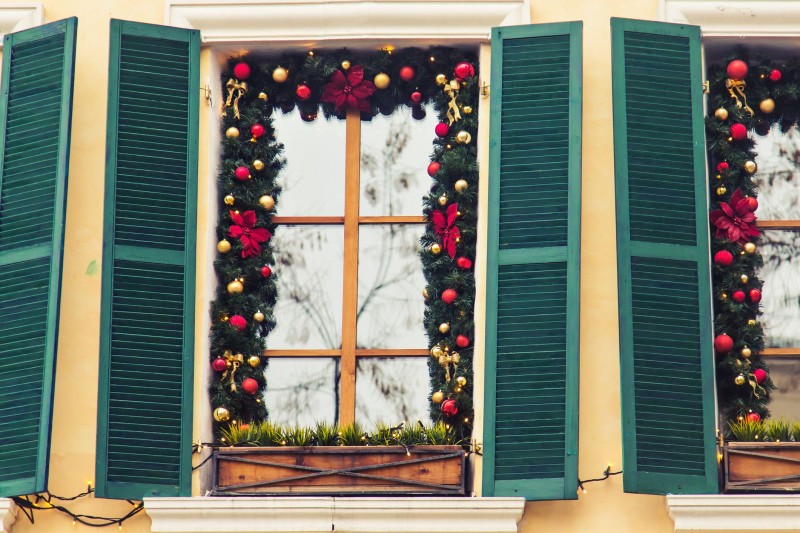 Complement charming shutters with garland that's outfitted with vibrant ornaments and bows.
Hang Stars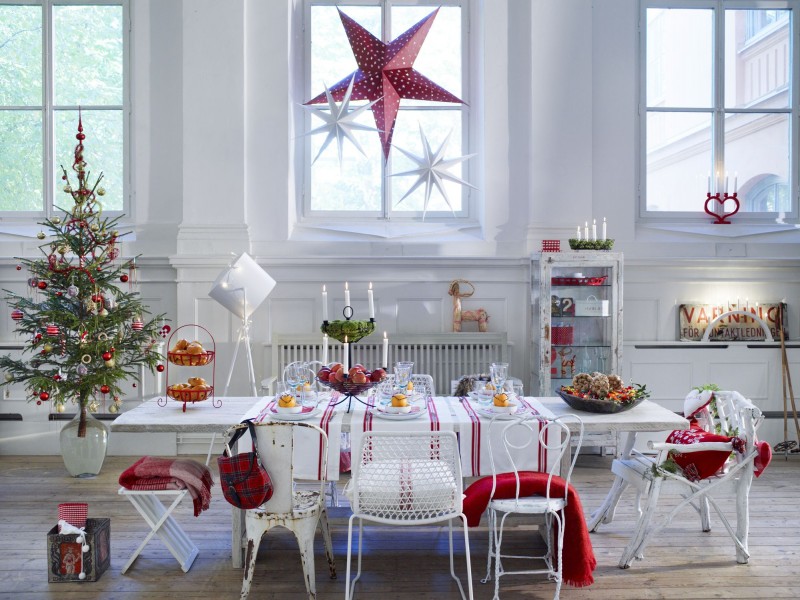 A trio of red and white stars adds a unique touch to a Christmas set-up.
Match Your Tree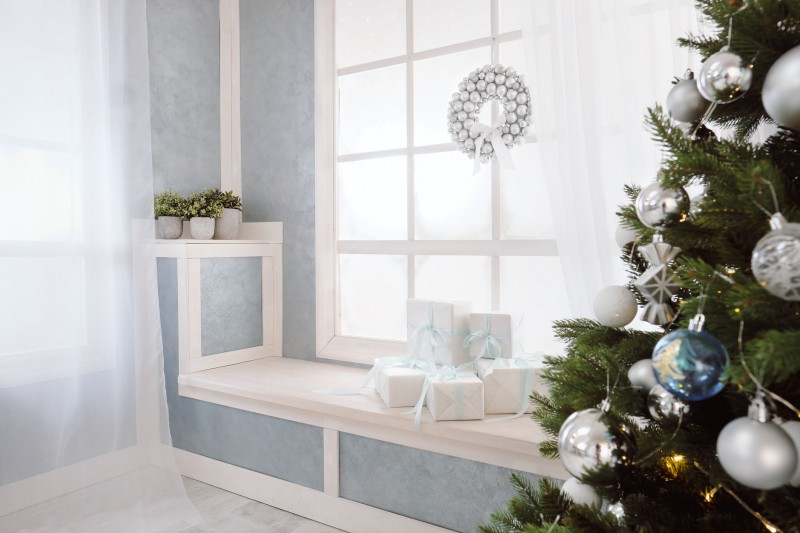 If your tree is positioned right near a window, hang a wreath that's adorned with the same style of ornaments for a cohesive look.
Embrace a Rustic Accent
For a rustic feel, display a large snowflake ornament in an earthy hue directly in front of a window. Complete the arrangement by setting a candle and an understated apothecary jar full of pinecones on the window sill.
Showcase Matching Mini Trees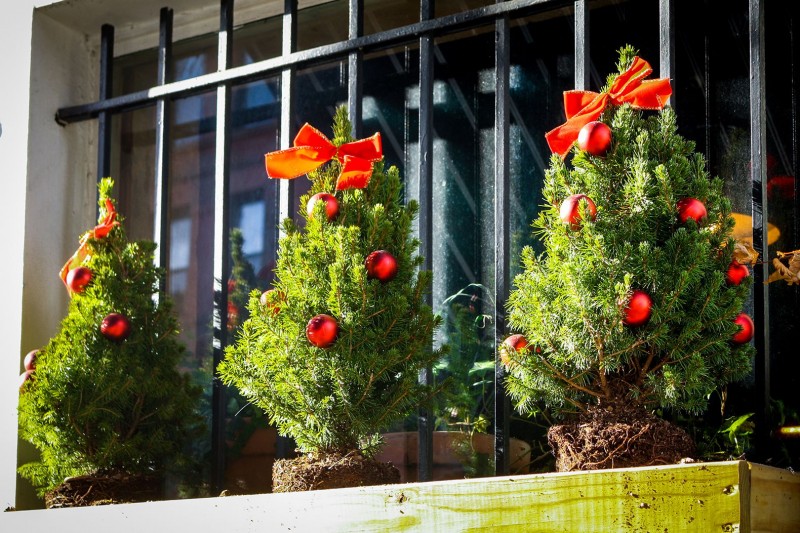 It doesn't get more festive opting for a row of three matching mini trees decked in pretty red ornaments and topped with bows.
Consider Symmetrical Arrangements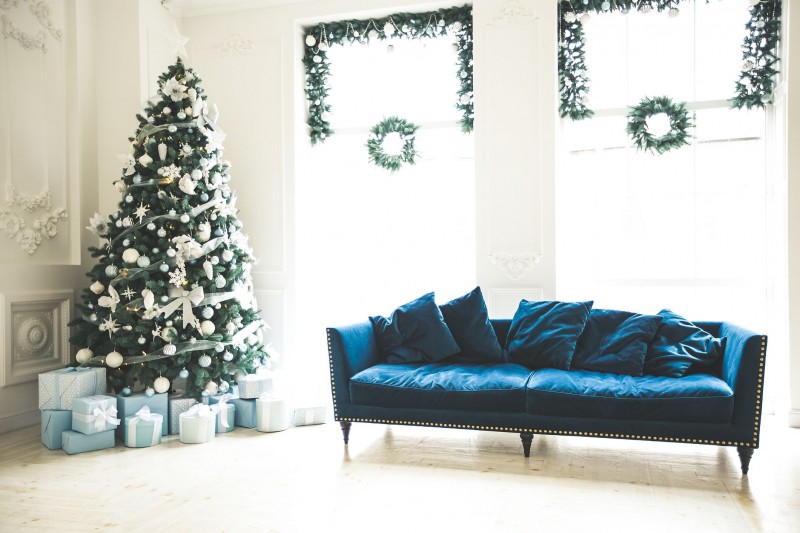 Go for balance in a living room with identical wreaths and garland.
Warm White Lights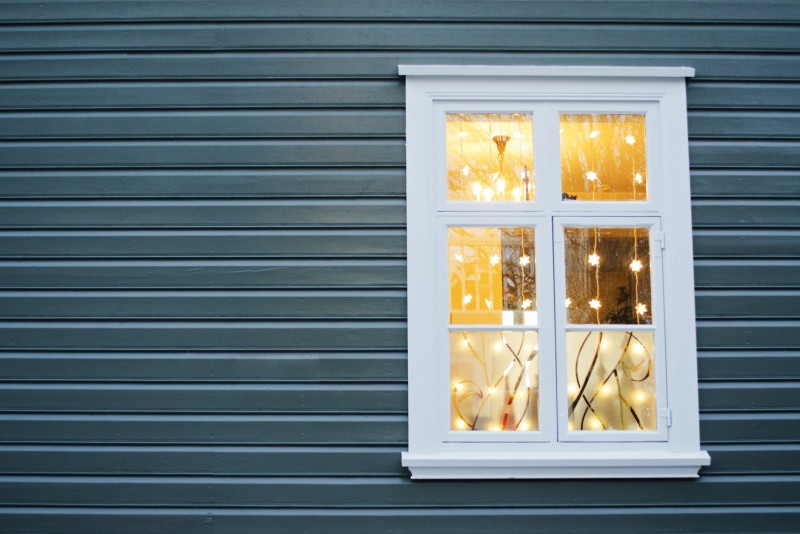 Strings of warm white lights add an elegant touch to a small window.
Display a Lantern
Create an inviting glow by displaying a small lantern next to a bundle of pine that's accented with red berries.
Use Red Candles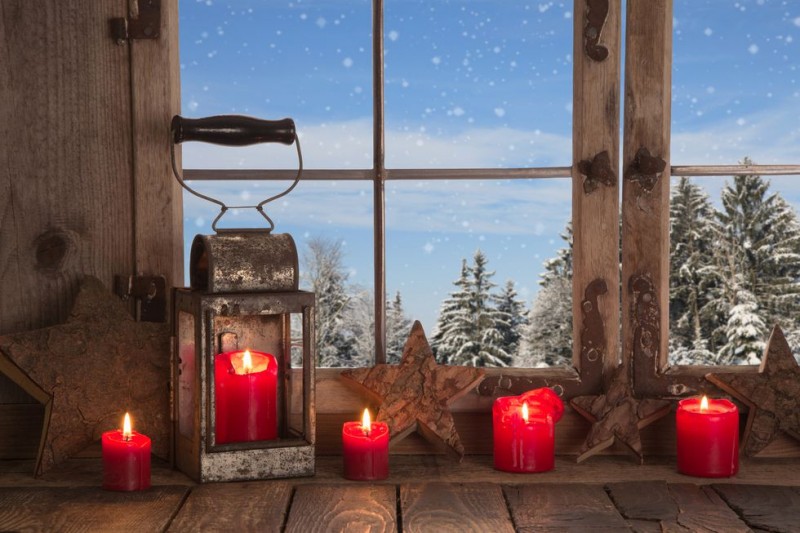 Looking for an easy Christmas display? Illuminate your window sill with a collection of red candles. There's even room to try candles in different sizes for a bit of variety.