A little wallpaper, paint or a few colorful accents can make such a big difference in your home. You can tackle each of these ideas in one day, even though the results will look like it took so much longer to pull off.
1. Mix and match chairs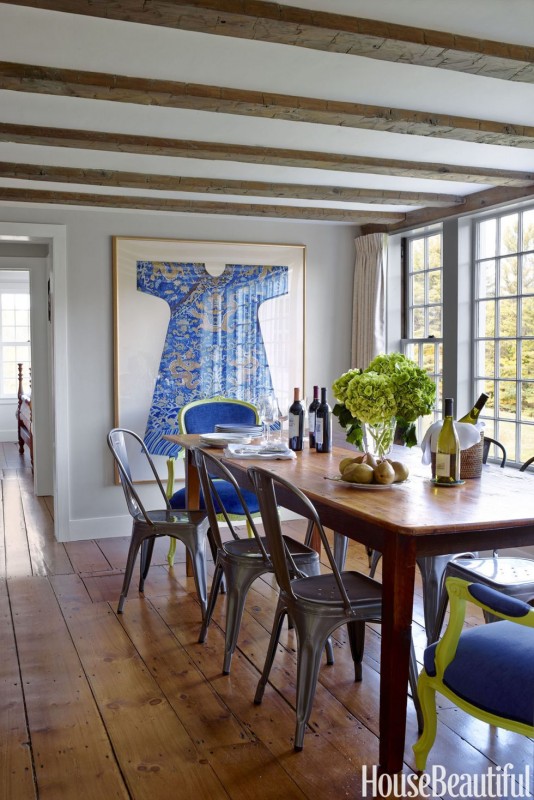 Swap out your formal chairs (in this case, bright blue and green ones) for a few rustic metal ones. Designer Ramsay Gourd did this to create a more casual atmosphere in the dining room.
2. Add a statement tablecloth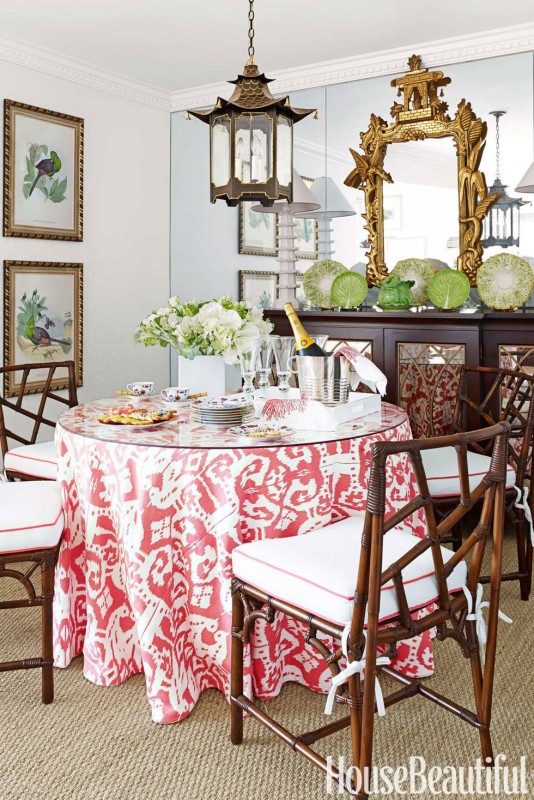 Before this red and white patterned tablecloth hit the table, this room was quite traditional. But with designer T. Keller Donovan's touch, it becomes an eclectic room with tons of personality. (And fun fact: That tablecloth matches the custom Thibaut furnishings in the adjacent sitting area.)
3. Reorganize your bookshelves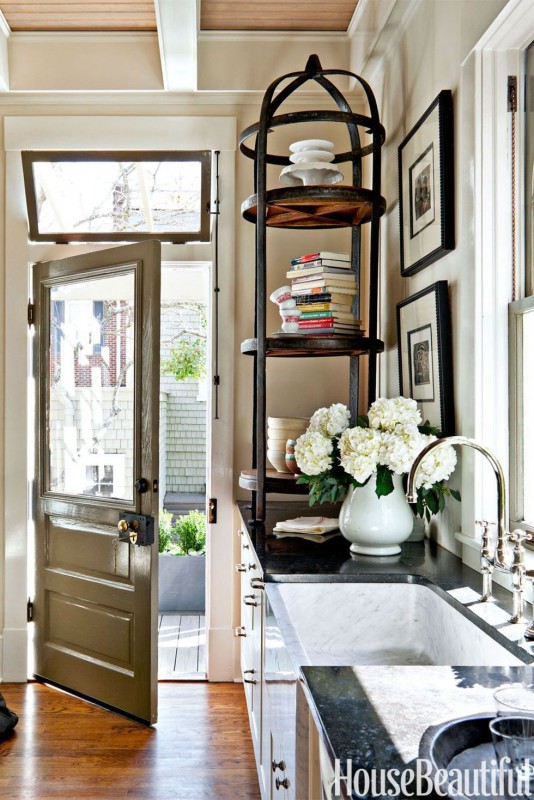 Soft colors give this Savanah, Georgia kitchen, designed by Mary Jo Bochner, a calming presence, which allows accessories to stand out. Reorganize your bookshelf by color to add a pop in the corner of your room.
4. Turn your floors blue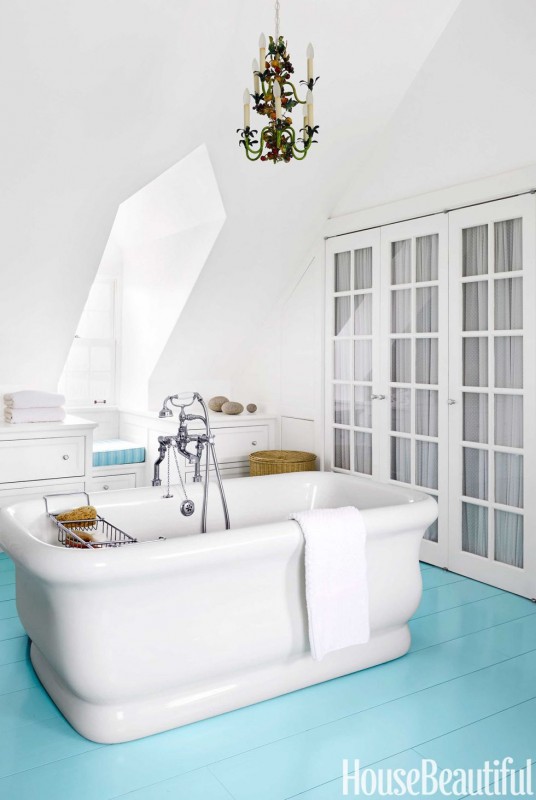 Can you imagine how simple this bathroom looked before it had a bright blue floor? The quick change by designer Kari McCabe allows the tub to take center stage and makes us want to soak in there all day long.
5. Brighten up built-ins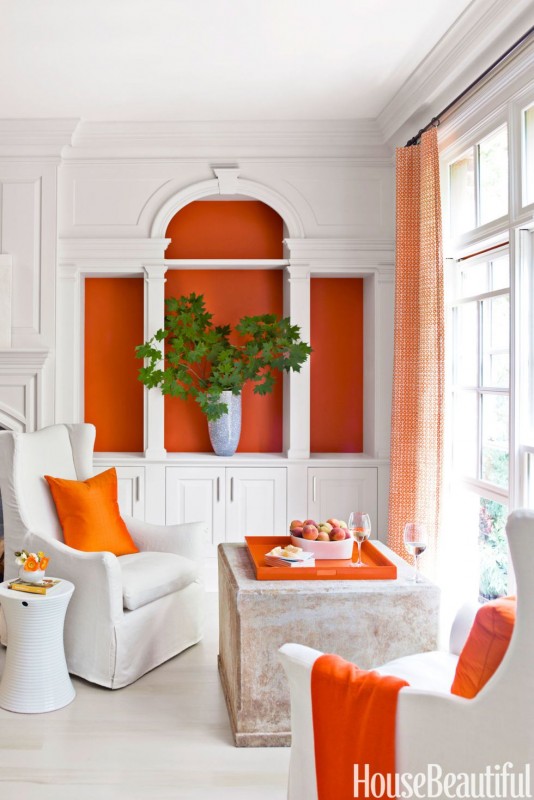 Just because the back of these shelves are tucked into the walls, doesn't mean they can't make a dramatic difference when painted a bold orange (which designer Kay Douglass knew all too well).
6. Spruce up window shades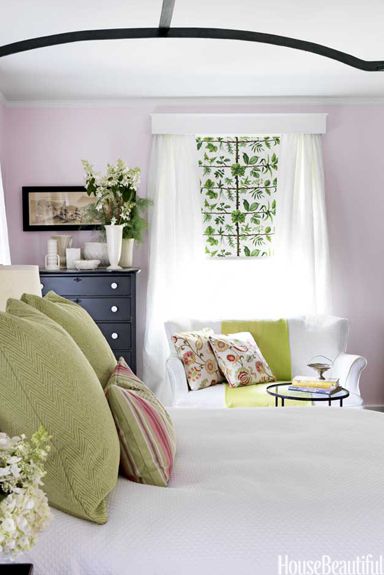 Instead of tossing that random roll of wallpaper, use it to give your window treatments some color. Designer Zim Loy used Pierre Frey's Espalier to wallpaper the vinyl shades in her guest bedroom, but to speed up the project, use stick-on paper.
7. Try a patch of wallpaper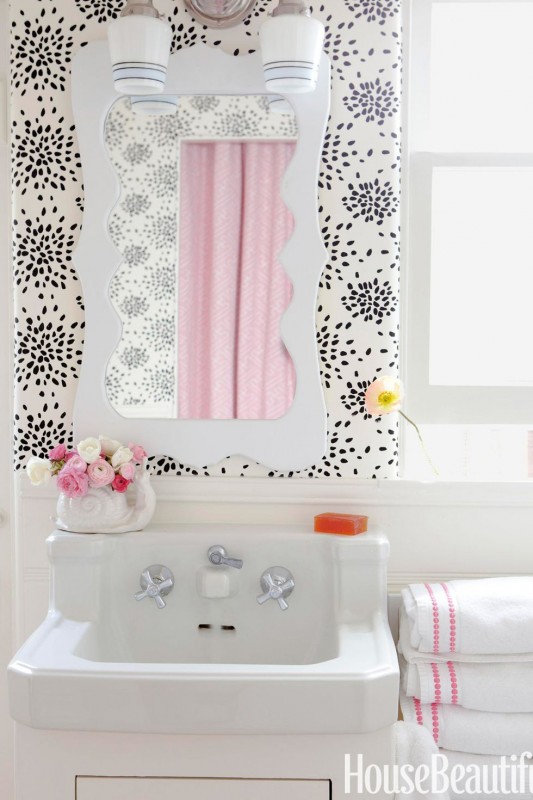 This bathroom is so small that designer Krista Ewart knew it would be too much to cover the entire room — but a small section of Albert Hadley paper makes a statement and is much faster from start to finish.
8. Incorporate modern flair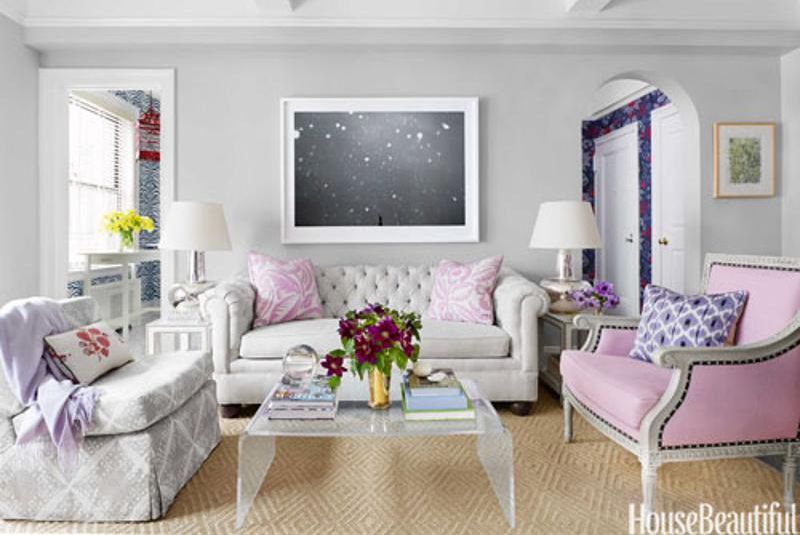 To switch up a room's vibe, designer Ashley Whittaker recommends replacing one piece of furniture in an otherwise totally traditional living room with something super modern (it can be from another room in your home) — like this acrylic coffee table.