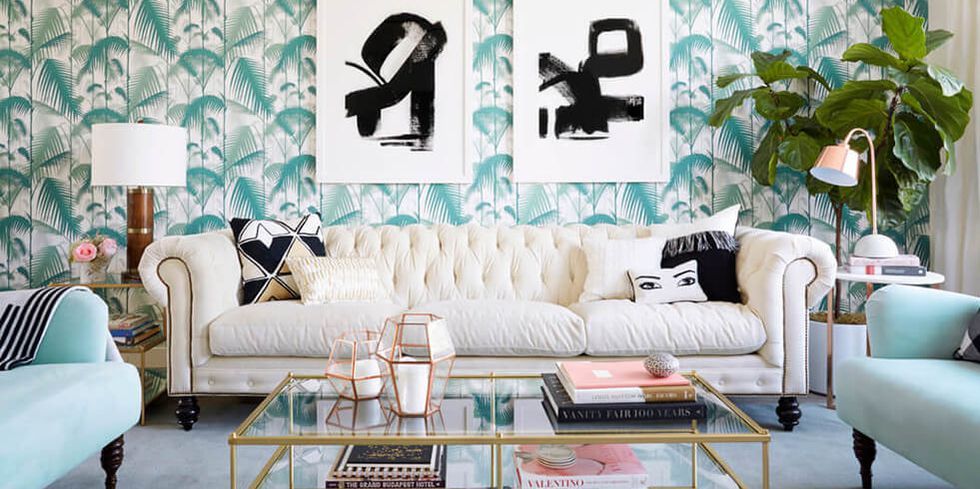 Regardless of the type of room you decorate, nothing is more important than paying attention to details. Here we provide decorating tips from our archives and tips from top designers to help you understand what good design really means. If you are open to mastering a few basic decorating principles and putting your creativity to the test, you will surely enjoy a home that is both comfortable and stylish.
Go Bold in Small Spaces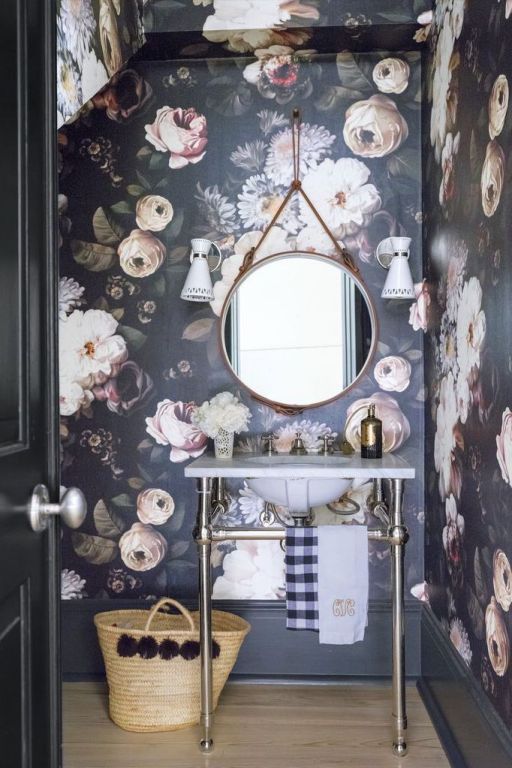 Graphic prints can have a major impact in small spaces such as a powder room. Here, an Ellie Cashman floral wallpaper is the star of a powder room a New Orleans manse designed by Sara Ruffin Costello.
Use Color in Hallways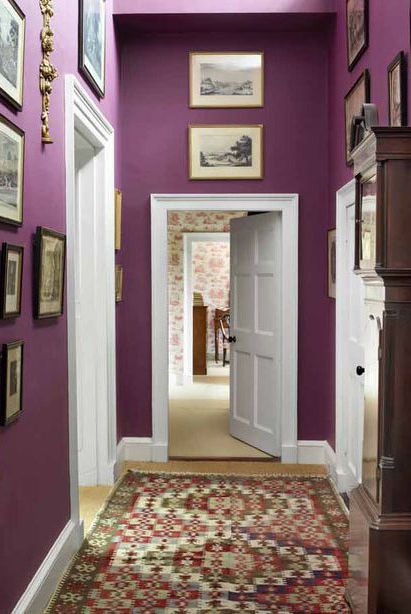 If you tend to be more reserved when it comes to color choices, step outside of your comfort zone by choosing a bold hue, like purple, for a hallway. It's unexpected and can be a chic backdrop for showcasing an art collection like this design by David Hicks.
Display Collectibles on a Table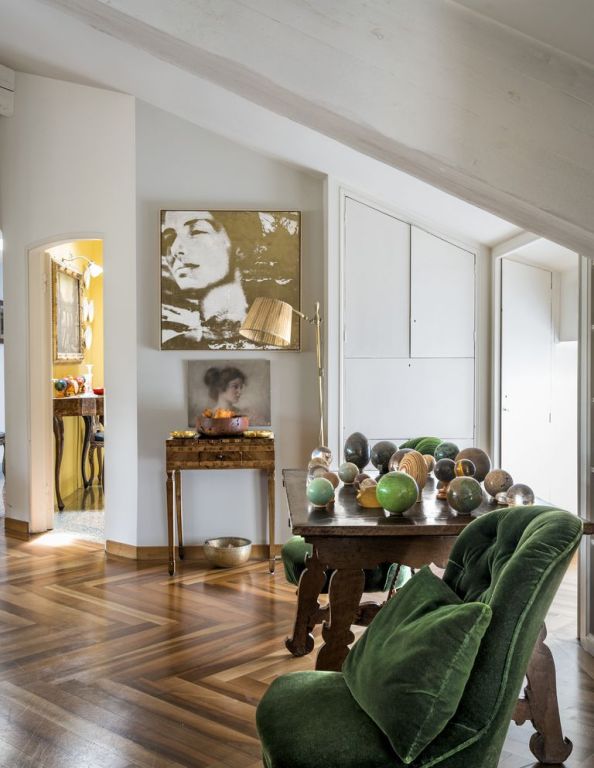 Every room can benefit from accessories that have a history. Rather than showcasing your collectibles on a shelf, set them out on a table, as seen in this Italian apartment. Just be sure your collection is highly curated to maintain a sense of balance in your display.
Use Texture to Make Neutrals Thrilling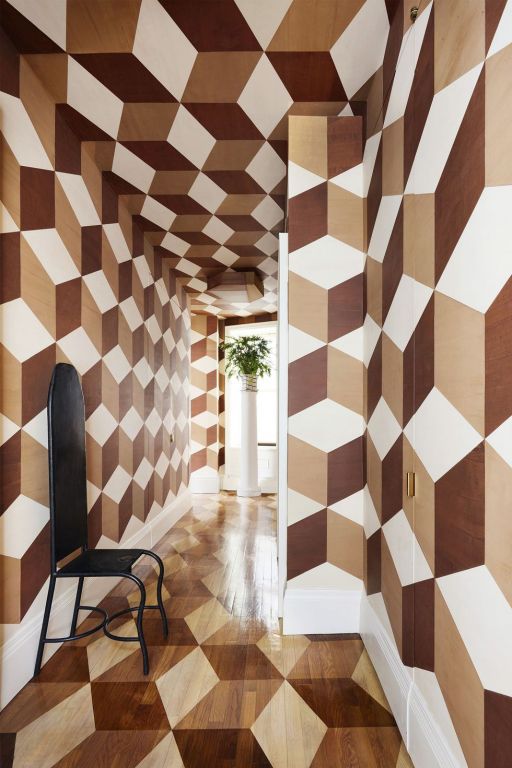 You don't need to go bright in order to create visual impact in a room. "[My wife] wanted to dial it back into her aesthetic, away from the color," says David Kaihoi of the 400-square foot New York studio he renovated for his family. "I agreed, but suggested we do that with texture and pattern."
Embrace the Fear of Commitment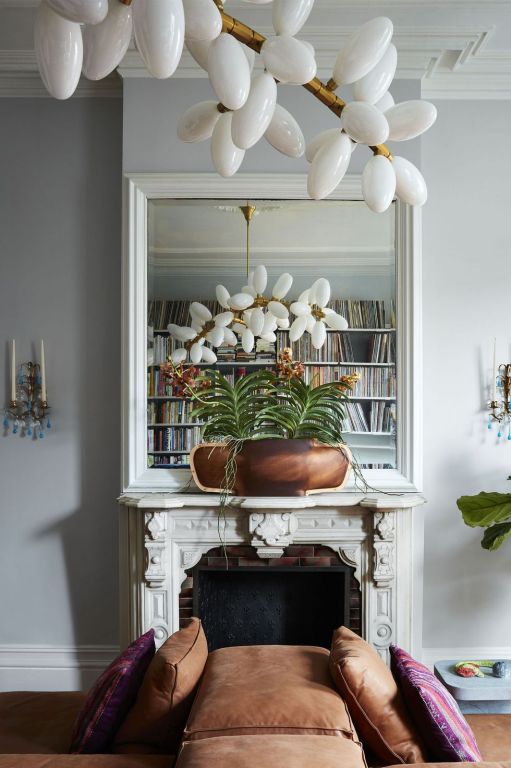 To avoid being locked into a single style, lighting designer Lindsey Adelman switches up the fixtures in her Park Slope home on a regular basis. "It's part of my creative process," she explains, "I love to see things in context, in real life—to live with them."
Use Your Walls as a Canvas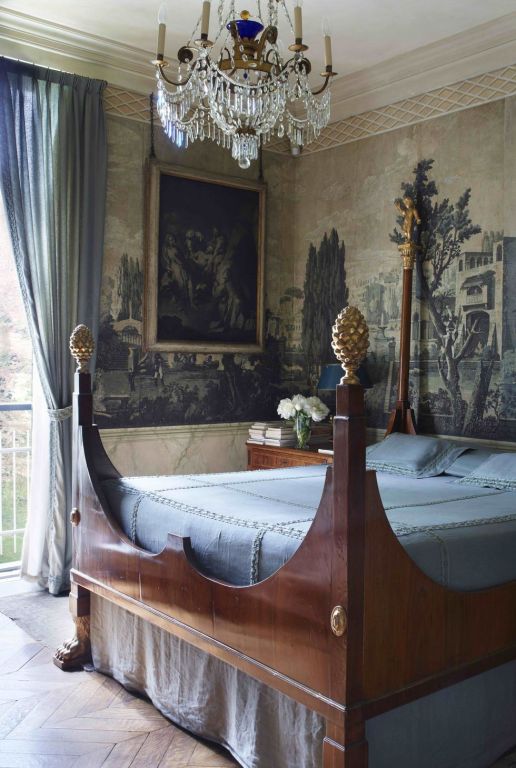 Rather than art, a high-impact wallpaper can give a subdued room some wow-factor. The 19th century wallcovering from this luxe Milan apartment was purchased at auction in France and adapted to the room. "We created the missing parts, the plinth and the ceiling frame, to depict an Italian capriccio, a fantastical and bucolic landscape with architectural features," Laura Sartori Rimini of Studio Peregalli says.
Add Playfulness with Repurposed Items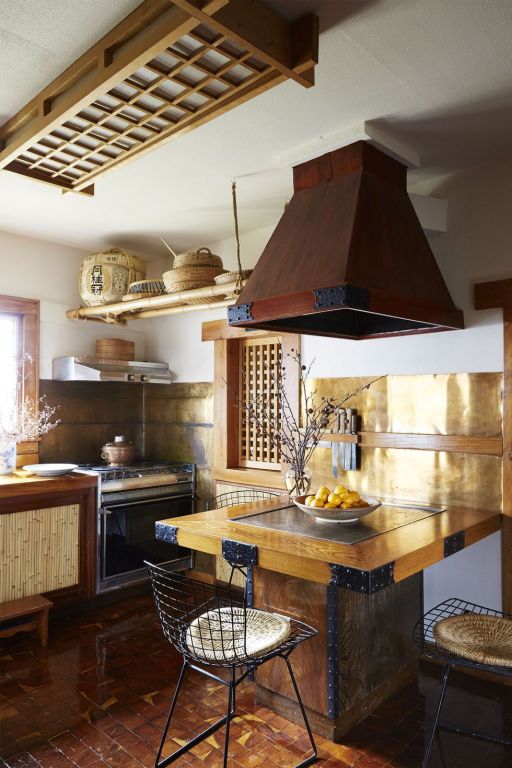 Art director Vivia Horn's zen upstate New York home makes use of an unexpected gift to give her traditional kitchen a dose of fun. This breakfast table made of a refurbished hibachi—a present from the late wrestler and Benihana restaurateur Rocky Aoki.
Mix Metals for Added Warmth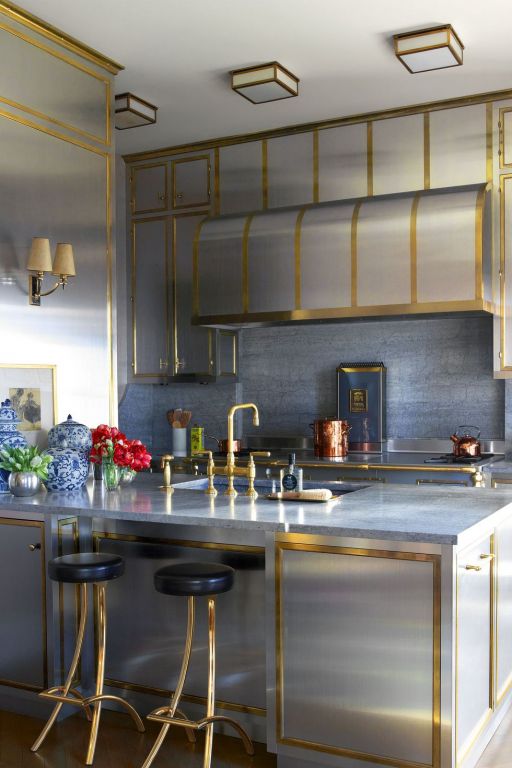 To soften the modern edge of stainless steel, decorator Alisa Bloom put a traditional spin on the kitchen cabinetry of her 1920s Chicago penthouse with brass inlays. With the help of a local hardware maker, she even designed her own hinges and drawer pulls. "I would never go into a store and just buy something," she says. "It's all about the process and the hunt."
Invite Nature Indoors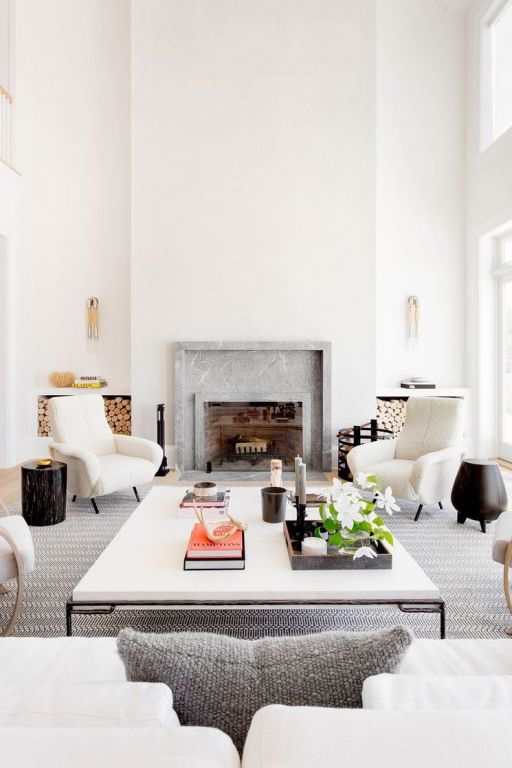 The best way to balance out sleek lines and contemporary furniture is by adding a few unique natural elements, from drift wood to greenery. "I don't like to look around a house and not see touches from the outdoors," interior designer Tamara Magel says.
Combine Your Favorite Design Styles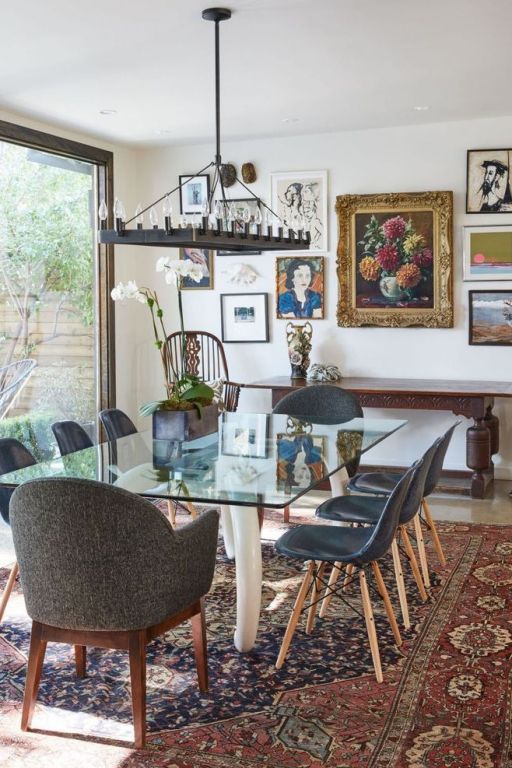 "A lot of people love the idea of really simple, modern living—it's appealing, it's nice and it seems serene," says Erika Yeaman, a Homepolish designer and owner of YES Associates. "But the reality of maintaining that is a little tricker. Mixing Scandinavian design with bohemian style warms it up and makes it feel more homey and attainable."
Let A Locale Inspire Your Space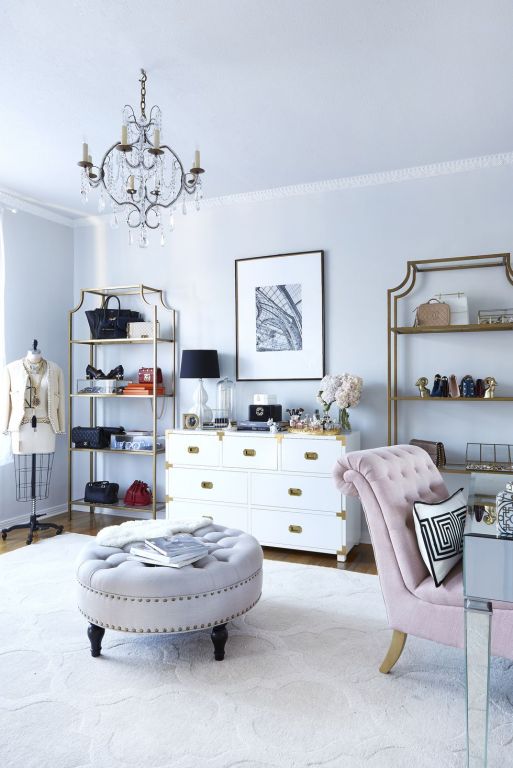 It's exactly what Jenny Cipoletti, founder of fashion, beauty and travel blog Margo & Me, did in her decidedly Parisian office (which is actually in West Hollywood). "Just like when you walk into a cafe in Paris, and you see all the details and the golds, silvers and light blush tones, all of these elements in this space really sing to me," says Cipoletti. This lets you travel to your favorite destination without stepping outside.
Never Settle On One "Look"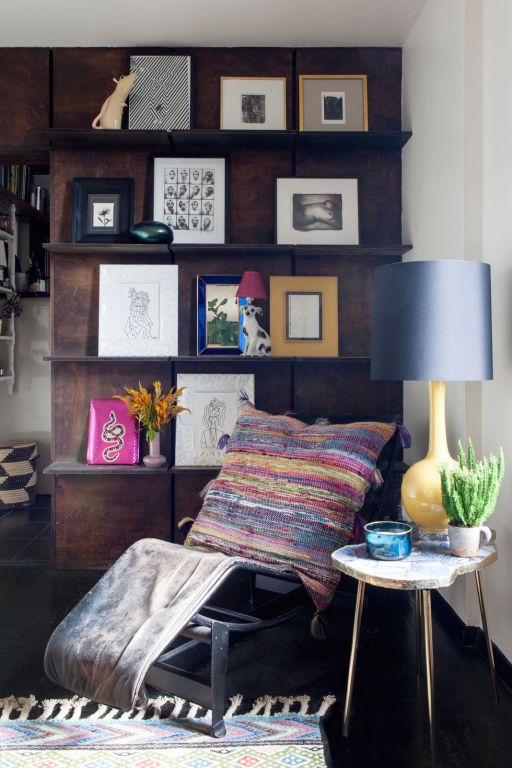 Allow your space to continuously change—as your life does. "Remember that your home should always be evolving, just as you are," says Kelly Framel, creative director, stylist and founder of online magazine The Glamourai. "I am constantly picking up new treasures on my travels. Your nest should always be a place of comfort and inspiration, and it's a constant work in progress."
Upholster Antique Furniture With Modern Fabric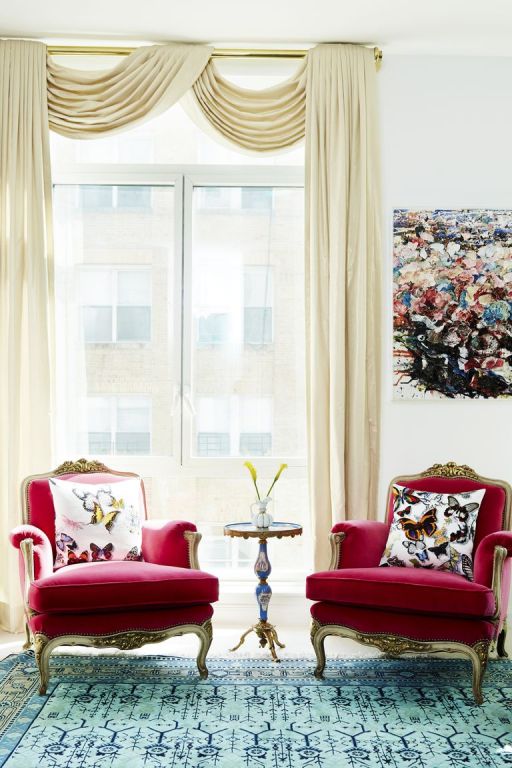 Make what's old new again by invigorating antique pieces with colorful fabric from the 21st century. Take, for example, the two 18th-century French bergère chairs here, upholstered in a hot pink Maharam fabric. "Maharam is a very modern, contemporary fabric company, with velvets that are really bright in color," says Bikoff. "That color was such a pop of freshness and youthfulness on these old chairs."
Buy Two Great Pieces A Year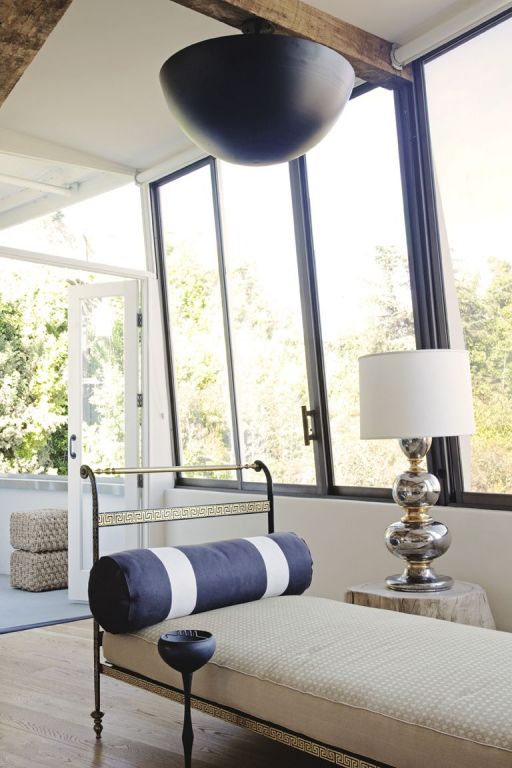 Rather than renovating your home all at once, Trip Haenisch recommends buying two quality pieces you love every year. "Good things hold their value, and in 10 years you will have a beautiful collection of 20 things," Haenisch explains.