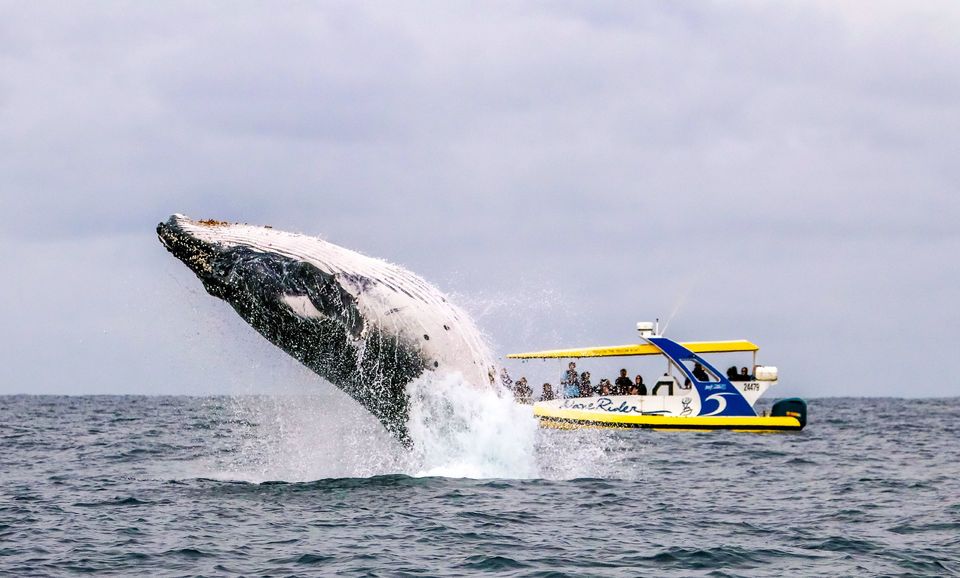 Get your adrenaline pumping with a 45-minute speedboat cruise. Experience sweeping curves and breathtaking views of the coast. Experience the ocean like never before.
Experience
Highlights
Enjoy a heart-pounding excursion over the waves
Recognize dolphins, whales and turtles
Breathtaking views of the coast
Drive along the stunning coast and along the lighthouse

Full description
Experience one of New South Wale's fastest boats. Enjoy views of Port Macquarie from the sea. Get on a speedboat and get ready for an action packed ride. Break out of the Hastings River and then turn into the swells along the north bank wall. Feel your heart beating as the speedboat makes some quick and sharp turns.
Head south and enjoy the scenic view of the beach. Stop in front of Nobby's Caves for a chat. But do not get used to this relaxed pace too much. Continue south and feel the sea spray in your hair on your way to the lighthouse. In the season you can even watch whales, dolphins or turtles. If you discover one of these magnificent marine animals, you have the opportunity to make a detour and take a break to admire them.
When you return to the dock, you will be running the last 900 hp. Just for fun.

Includes
45-minute speedboat / coastal cruise
What is not included?
Pick up from the hotel and return
to eat and drink