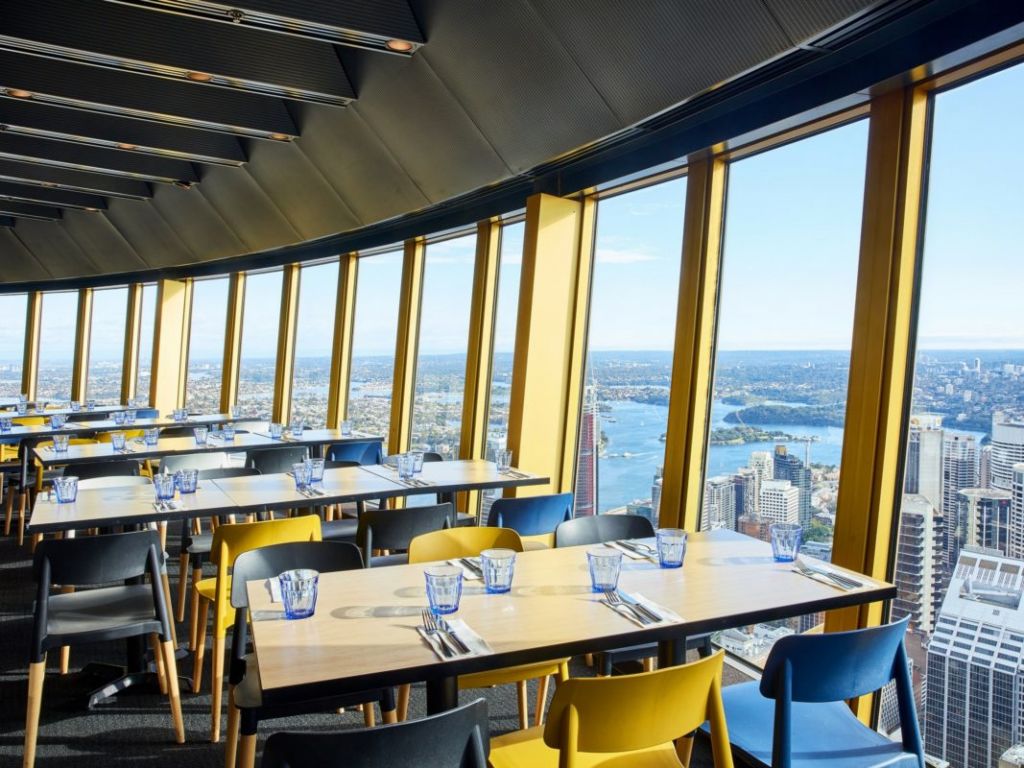 Enjoy a delicious buffet in Sydney Tower's famous revolving restaurant, with the best views of the city. All tables have a fantastic view of the beautiful landscape.
Experience
Highlights
Enjoy a delicious lunch or dinner at Sydney Tower Restaurant
Choose from a variety of foods including fresh seafood, dumplings, braised pork belly, braised fish, fried kangaroo and crocodile
Have your camera ready for some great photo opportunities
Sit back, relax and enjoy the magnificent view from anywhere in the restaurant while enjoying a drink (if you have chosen an option).

Full description
Lean back, relax and enjoy a selection of over 50 freshly prepared dishes from a variety of cuisines in Sydney Tower's famous revolving restaurant.
Enjoy the spectacular 360-degree view of the city, which makes the Sydney Tower Buffet a unique dining experience for locals and visitors - the restaurant turns slowly and allows you to see the city from all angles while you eat!
Choose from a variety of menu options, including the following:
• Various dips, cheese and spices
• A selection of hot and cold seafood
• A large selection of salads, eg. Greek salad, seafood salad, Asian salad, watermelon salad and much more
Example main meals:
• fish and chips with malt vinegar
• Salt & Chilli Squid (gluten free - gf)
• Spring rolls with traditional vegetables (vegetarian - v)
• Korean vegetable dumplings (v)
• Steamed Bok Choy with soy and sesame oil (v)
• Jasmine rice (v) (gf)
• Soy and honey chicken wings
• Yellow lentils, chickpeas, sharp shallot, coriander (v) (gf)
• Tandoori chicken with vegetables relish (gf)
• Red Thai curry, seafood, mushrooms, coriander (gf)
• Beef ragout, orecchiette, grated Parmesan
• Spaghetti, Oreganopesto (v)
• Chef chooses exotic chipolaten (2 per day)
• Emu, bush tomato, lemon thyme
• Chicken, sweet chilli and mozzarella
• crocodile, baby spinach
• Camel, dried fruits, bushweeds
• American glazed BBQ pork belly
• Freekeh, black-eyed peas, roasted peppers, sun-dried tomatoes, almond sultana dressing (v)
• Braised lamb shoulder, roasted seasonal vegetables, cranberries, cucumber yoghurt dressing, sweet potato chips
• Roasted Pumpkin, Eggplant, Onion, Herbs, Lemon (v)
• 16-spicy kangaroo butt, pearl couscous, mixed dried fruits, fried onions, Mizkan vinaigrette
• Seafood tagines, tomatoes, vegetables, chickpeas (gf)
• Maple mustard glazed ham legs, caramelized pineapple
• Angus beef breast, beef sauce, rosemary
• garlic fried potato (v) (gf)
• Buttered green beans (v) (gf)
This is just a sample menu and may change due to the seasonality and availability of the food.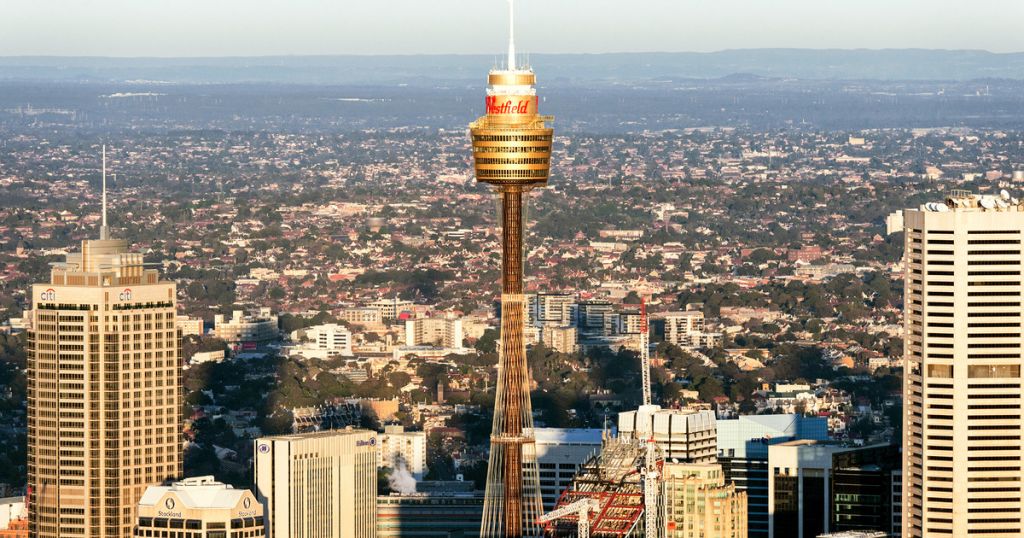 Includes
Lunch or dinner buffet
Elevator tower entrance
GST (Goods and services tax)
What is not included?
Pick up and return from the hotel
Drinks (except option with selected welcome drink)