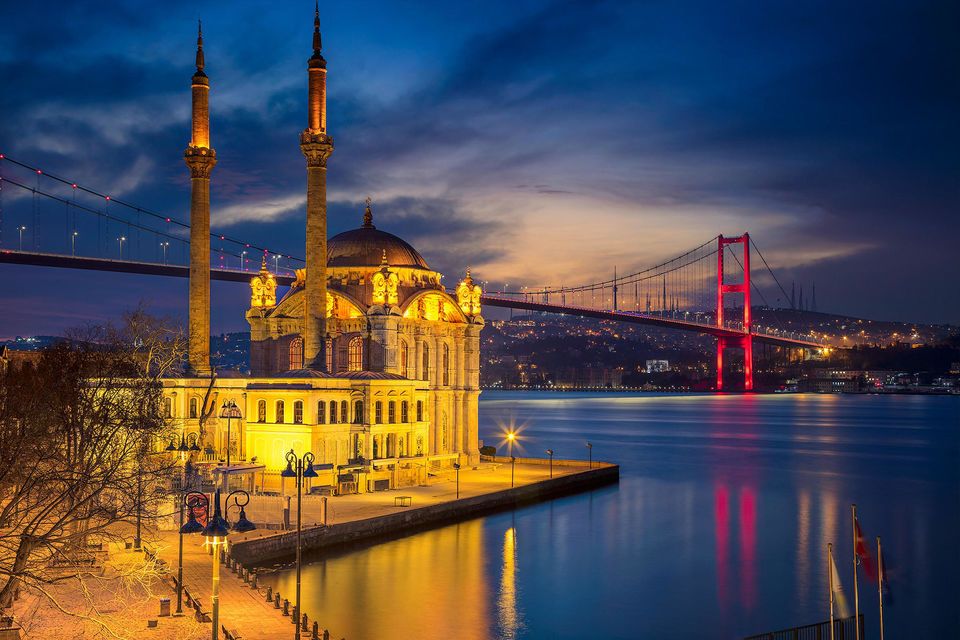 Enjoy the night panorama of the beautiful shores of the Bosphorus on a private boat while tasting delicious Turkish street food. You'll also listen to your travel guide's expert comments as you explore the Asian and European sides of the river.
Experience
Highlights
Enjoy a breathtaking night cruise along the Bosphorus
Try the local street food "Balık Ekmek"
Get to know the story along the Bosphorus
Experience the Asian and European side of the Bosphorus
Full description
You will meet your guide at 19:45 at the entrance of the Spice Bazaar. After a few minutes, your guide will take you to your private boat, which leaves from the pier at the Golden Horn. From here you drive on the Bosphorus, a legendary waterway, which today is as dazzlingly beautiful as in ancient times. No Istanbul visit is complete without a cruise along the physical and spiritual heart, the glittering waters that connect Europe with Asia, connecting with the Black Sea and Sea of ​​Marmara.
On board you will be served the delicious Turkish street dish "Balık Ekmek" (fish and chips), while enjoying the view of the banks of the Bosporus on both Asian and European sides. From your cruise ship, you'll see the dramatic sights along the wooded shores of the Bosphorus: mosques, a bridge that for a long time was the longest in the world, and Rumeli Hisarı, a massive fortress that Mehmet the Conqueror built in just three months. To take Istanbul.
Remarkable on this tour are also the mansions of the Ottoman elite from the 19th century and the imaginative gingerbread palaces and hunting huts of the sultans. At the end of this delicious and historic sightseeing tour, you will arrive at the same place your boat left and mark the end of your tour.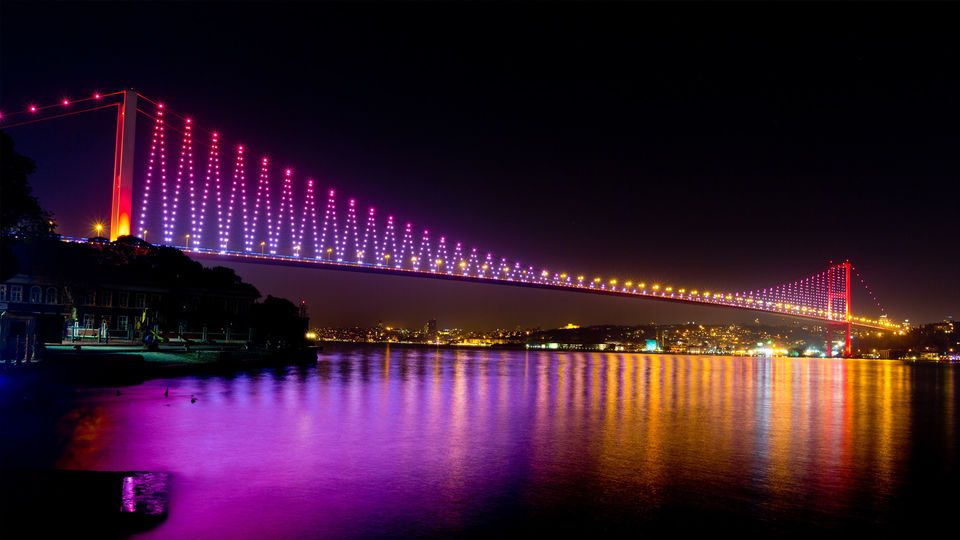 Includes
2-hour boat trip on the Bosphorus
English speaking professional and licensed guide aboard the passenger boat
Balık Ekmek Sandwich (Fish & Chips)
What is not included?
Pick up and return from the hotel
Personal expenses
Drinks (available on board)
See The Price