1. Creamsicle Delight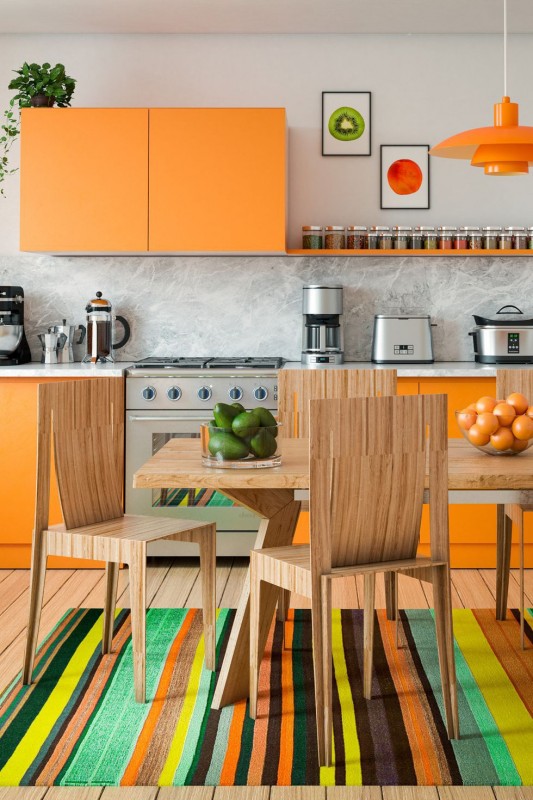 This fruit-inspired kitchen proves that bold pops of color can be super chic, while adding a flair to your entire home. The creamy orange cabinets and lamp complement the greens in the rug, while the fruit bowls tie in the space as a unique (and edible) accent.
2. Perennial Warmth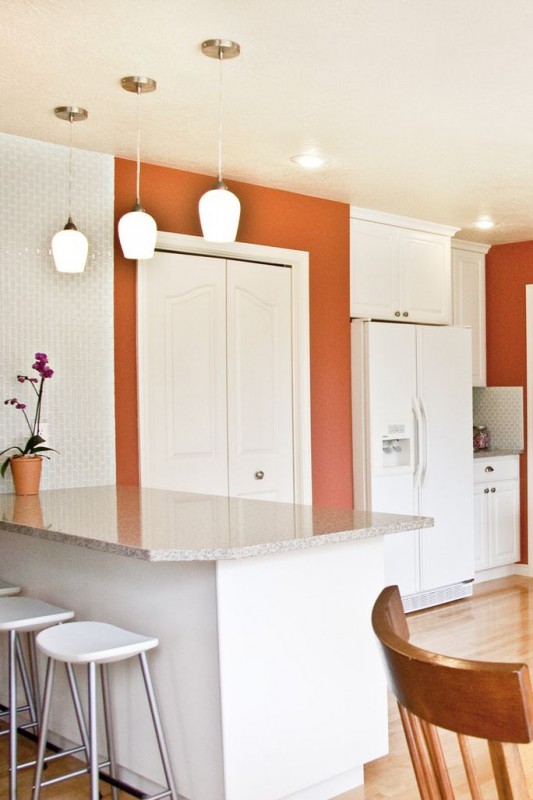 This bright white kitchen is warmed up with soft orange walls, painted in an autumnal shade that stands out without overwhelming the space. Designed by Designs by Human.
3. Sunset Ceilings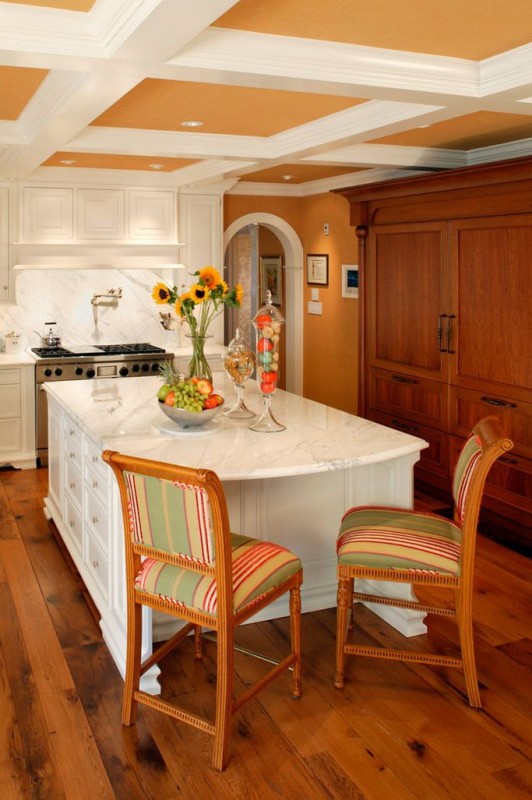 This modern-rustic kitchen balances old-time charm with updated finishings, creating a space that is both functional and welcoming. Wood floors and upholstered chairs have soft orange undertones, creating a smooth transition into the sunset-orange walls and ceiling. Designed by Bruce Palmer Design Studio.
4. Amber Punch
The ceiling of this kitchen is covered in a textured orange wallpaper, which brings natural sunlight into the space. Dark wood cabinetry and countertops create a subtle gothic vibe, while the lighter backsplash opens up the room.
5. Orange Meets Gray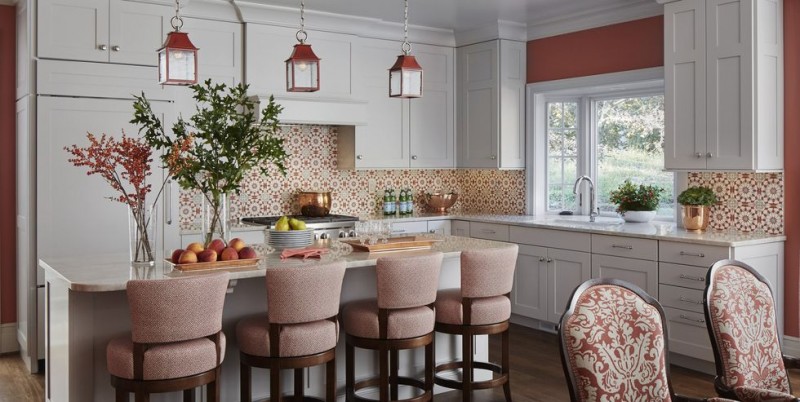 Orange-hued walls, lantern pendants, seating, and a concrete backsplash elevate a gray kitchen designed by Elizabeth Drake.
6. A Cheerful Nook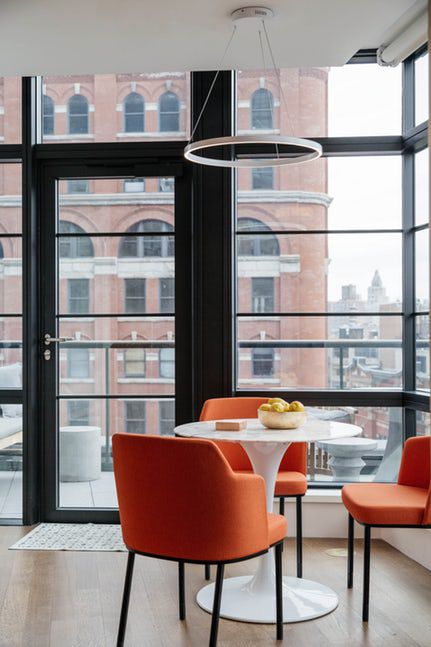 An eat-in kitchen, designed by Art Home Garden, features a Knoll orange desk chairs as well as a marble tulip table.
7. A Touch of Orange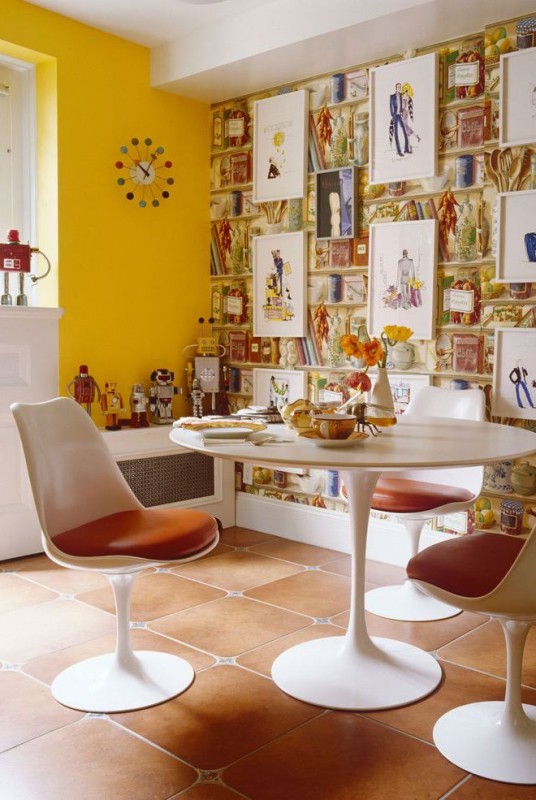 Seating featuring orange cushions, playful framed art, and decorative retro toys complement a vibrant yellow wall in the breakfast room of Estée Lauder executive John Demsey's Manhattan townhouse.