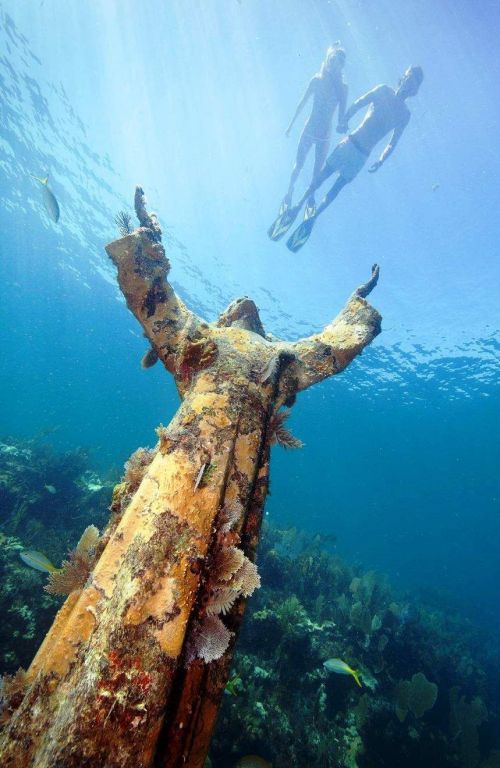 Christ Of The Abyss, Key Largo, Florida
The statue of the Christ of the Abyss before Key Largo, the Florida Keys, or "Christ of the Abyss" as it is commonly called, is the third bronze of the original form. It is located in Pennekamp State Park. The original sculpture "Il Cristo degli Abissi" is located in the Mediterranean Sea near San Fruttuoso between Camogli and Portofino on the Italian Riviera. "Il Cristo degli Abissi" was designed by Guido Galletti. In 1954, the original statue was placed near the place where Dario Gonzatti died in 1947. He was the first Italian to use scuba equipment.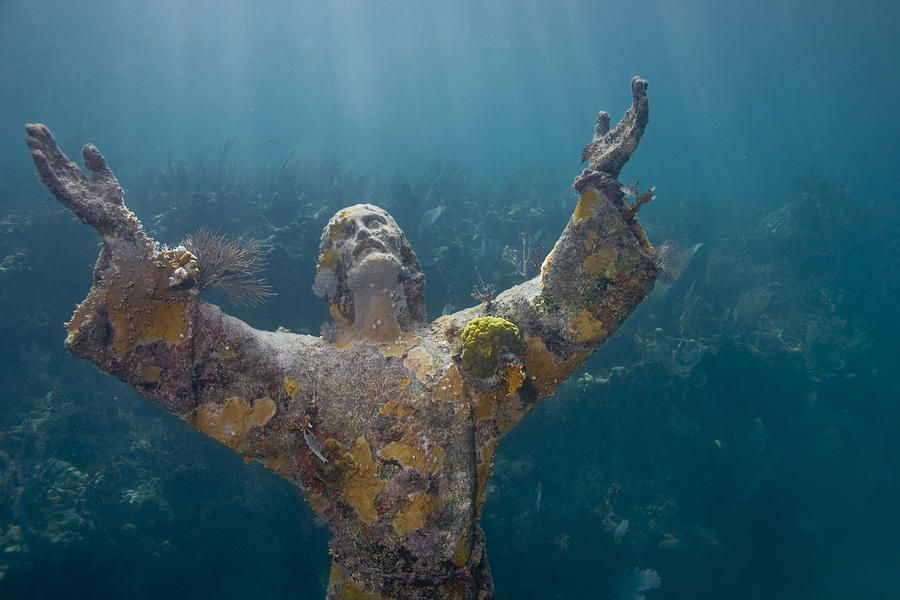 This iconic statue is one of the most famous dive sites in the world and is visited by divers from all over the world. It lies on the Key Largo Dry Rocks, a beautiful intermediate reef.
The statue shows Christ in a peaceful pose. His hands and his head are raised to the surface, with his hands about 3 feet under water.