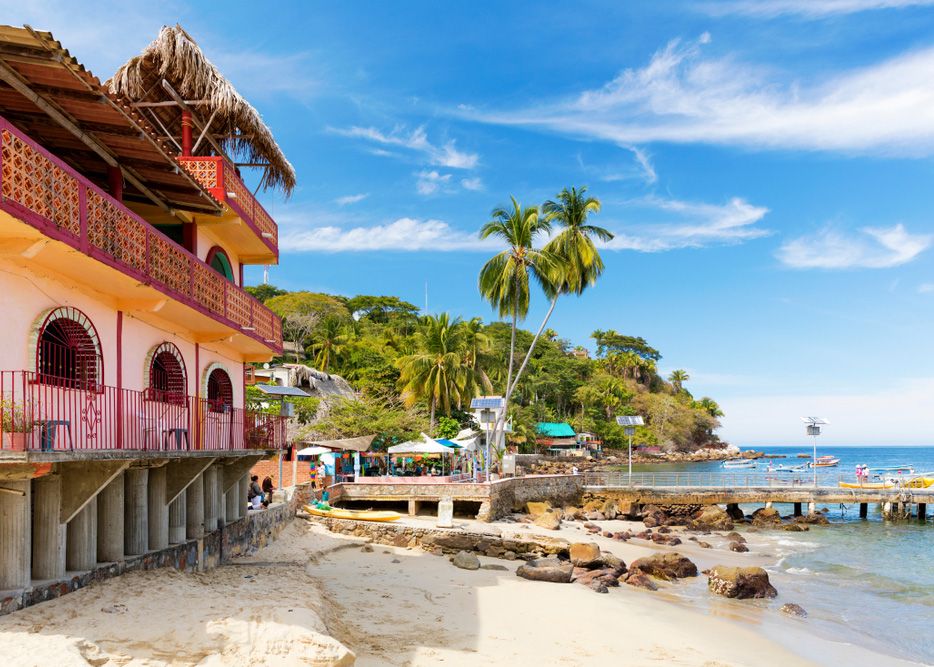 "Is Mexico safe?" Many American travelers have asked themselves this question, especially after a comprehensive security alert for Mexico issued by the US State Department in March 2018. Such travel warnings can be confusing, but this one is pretty clear and even includes a color-coded map of the most dangerous (red marked) and safest places in Mexico (white marked).
Mexico is a huge country with many beautiful and interesting places, and every year around 28 million Americans travel there safely. To help you plan your trip, I've put together some of the safest places in Mexico to visit, including information on why and where to stay.
The safest places in Mexico
Keep in mind that even in the safest places in Mexico, bad things can happen and destinations that are not on this list can still be great holiday destinations. No matter where you travel in Mexico, you should follow the rules of common sense; For example, drink in moderation, take a taxi instead of wandering around after dark, and leave your valuables at home.
Mexico City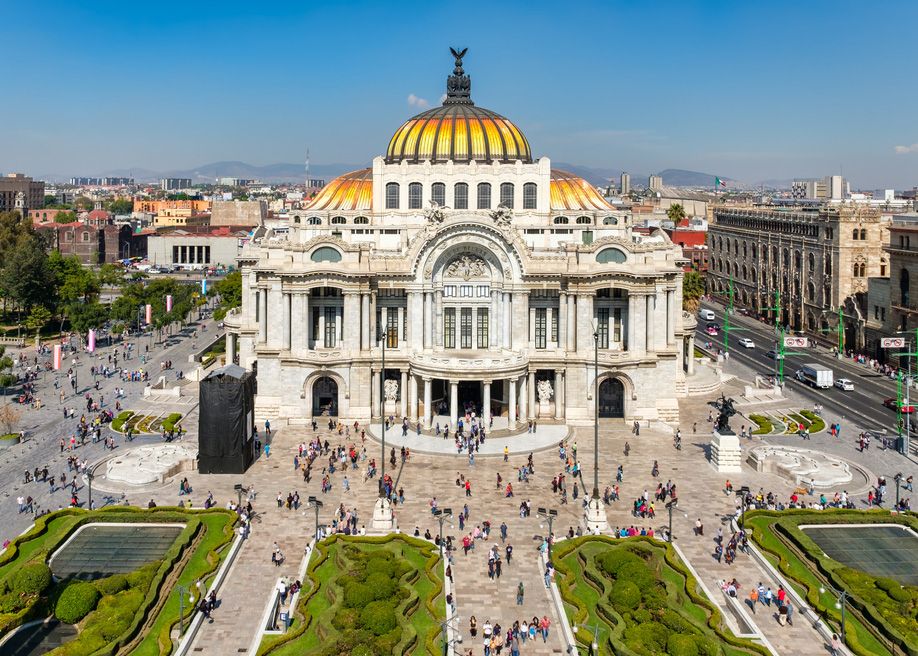 Despite its long-standing reputation as a dangerous city to visit, Mexico City can only act with greater caution for a good reason. In particular, the city center is considered quite safe and the city has numerous attractions for visitors - including street art, colorful markets and more than 150 museums.
Accommodation: The small, beautifully appointed Nima Local House Hotel is one of the best luxury hotels in the city. If you are looking for a cheaper option, we recommend the Chillout Flat Bed & Breakfast, which is characterized by friendly service and homemade muesli.
Puebla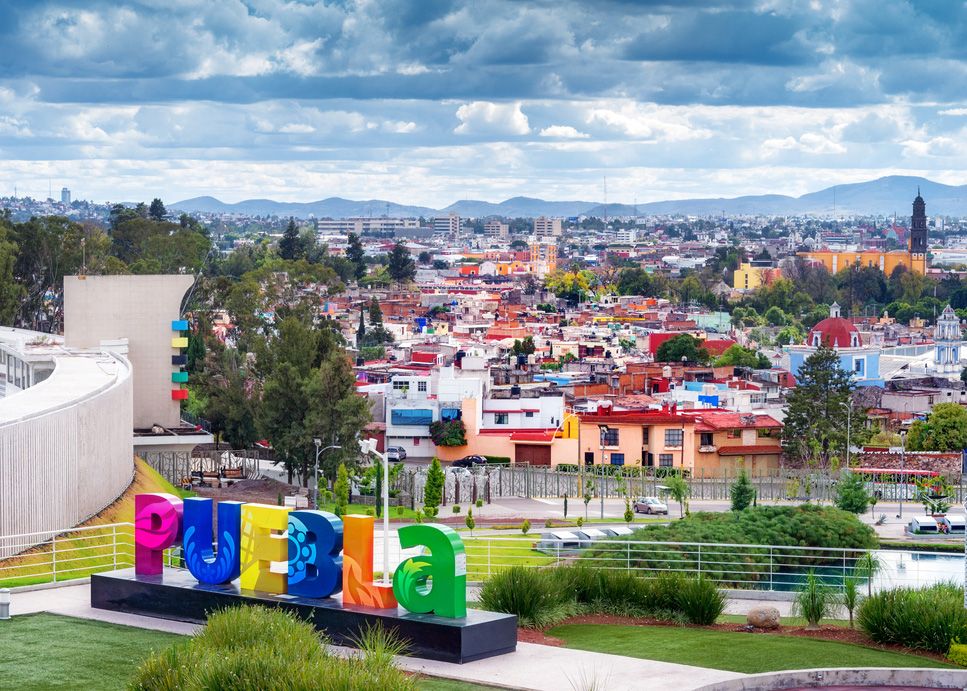 Puebla, once considered a beautiful day trip from Mexico City (two hours' drive away), is becoming a major travel destination. After all, it is not a small village. Puebla is Mexico's fourth largest city with some of the best examples of Spanish colonial architecture. Moreover, at 200 feet above sea level, Puebla never gets too hot and is considered one of the safest places in Mexico.
Accommodation: There are many places to stay in Puebla that will not break the bank. One of the best is the Casona Maria Hotel Boutique, with its lovely courtyard and convenient location, within walking distance of the historic center.
San Miguel de Allende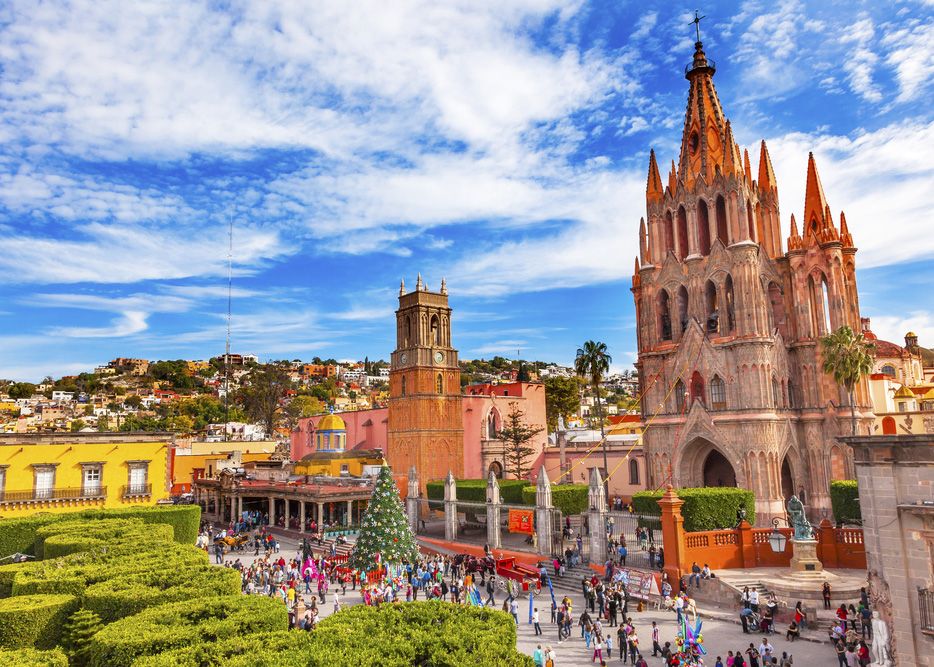 San Miguel de Allende is one of the safest places in Mexico, as shown by its popularity with expats. Located in the middle of Mexico, this UNESCO World Heritage Site features cobblestone streets, Spanish colonial churches and many great restaurants. The nearby sanctuary of Atotonilco, less than 10 miles away, is also a World Heritage Site and an important pilgrimage destination for retired Mexicans and tourists.
Accommodation: With its cozy common areas and brightly painted rooms, the Casa de la Noche is an appealing place to rest.
Tulum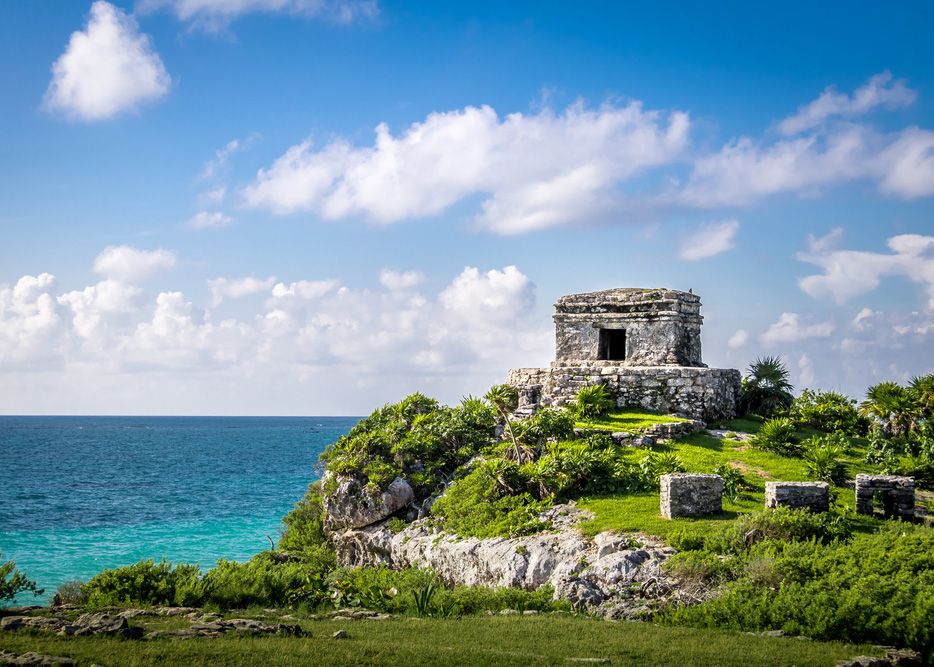 As Playa del Carmen has recently been a place of disquieting violence, the coastal city of Tulum in the south may be a safer alternative. It is also less touristy than other resorts on the Yucatan Peninsula, offering well-preserved ruins of the former Mayan city walls and other historic structures right in town. The State Department has explicitly stated that the trip to Tulum or to Chichen Itza, the splendid archaeological site just an hour away, is not restricted.
Accommodation: Guests will appreciate the clean, comfortable rooms and fast Wi-Fi in the centrally located Posada Luna del Sur.
Huatulco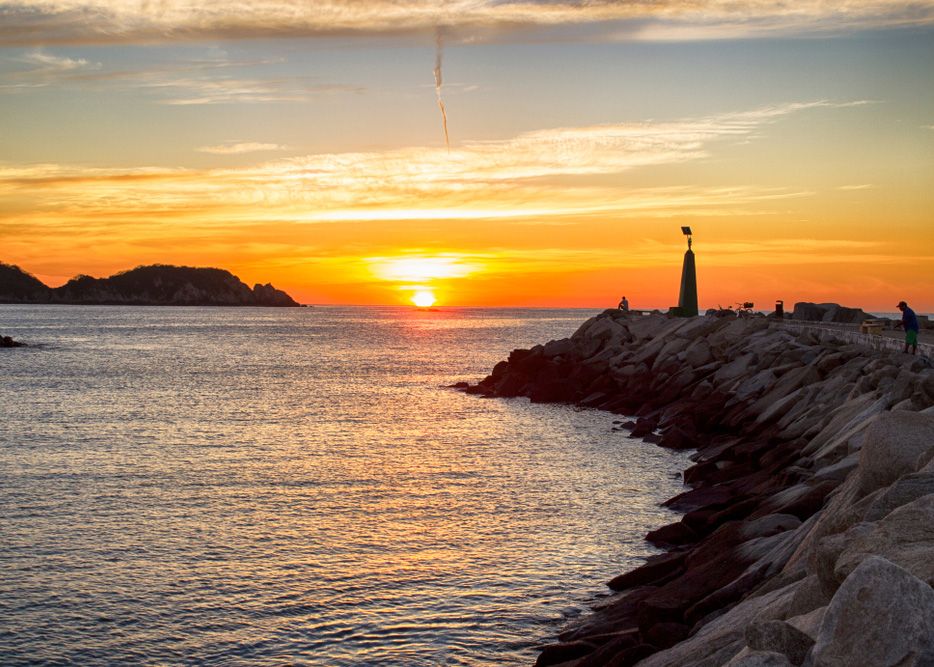 Huatulco is a beach town in Oaxaca in southwest Puerto Escondido, offering countless water sports such as snorkeling and scuba diving, some nearby surfing spots and tours to coffee farms. While Huatulco itself is considered one of the safest places in Mexico, the US Department of State limits the drive on Highway 200 in the area (except to and from the airport) so you may not want to travel too far.
Accommodation: For a relaxing holiday experience, there's nothing better than Secrets Huatulco Resort & Spa, which has several swimming pools and tennis courts, yoga classes, water sports, and seven restaurants.
Merida and Valladolid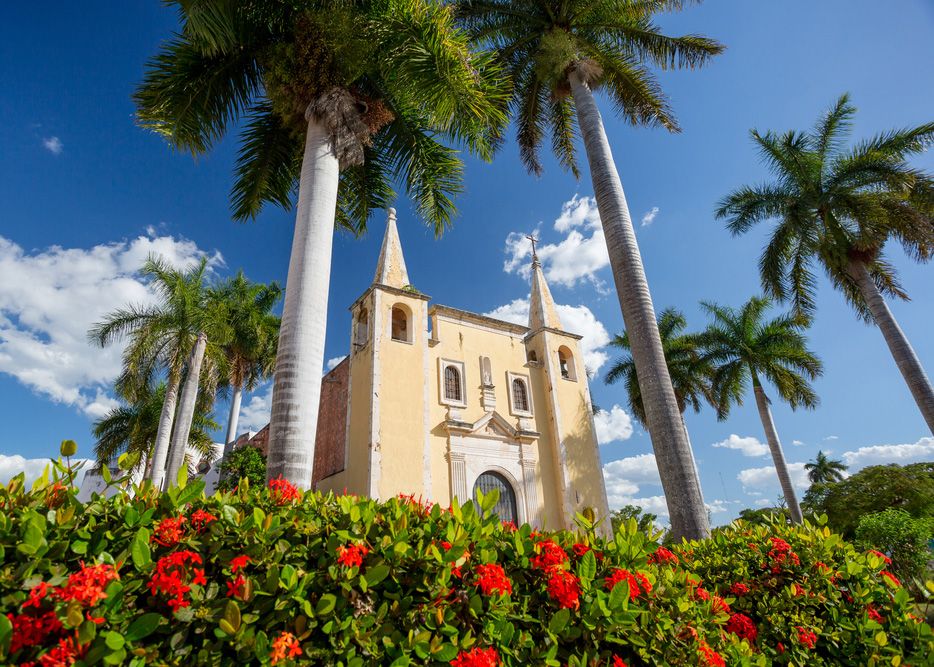 Gerardo Tanaka Pacheco, MSL Group's Senior Account Executive, VisitMexico.com's PR agency, recommends these two cities as an excellent alternative to other nearby tourist hotspots. "Many people travel to Playa del Carmen and Tulum, but on the Yucatan Peninsula there are these two beautiful colonial cities that are so inviting, colorful and full of traditions that travelers will not regret visiting them," he says.
Merida is a great example of the influence of the Spanish colonial era. It is a pedestrian-friendly town connected to Chichen Itza by a toll road. This road is considered the safest way to travel in Mexico if you are traveling by car. The influence of the Maya remains strong and the region has its own style of cooking, which is very different from what is found in other parts of Mexico.
Midway between Merida and Cancún is Valladolid, a colorful and friendly town just a short drive from several beautiful cenotes.
Accommodation: In Merida, consider getting a poolside room at Luz En Yucatan. In Valladolid you can not go wrong at the centrally located Posada San Juan hotel.
Bacalar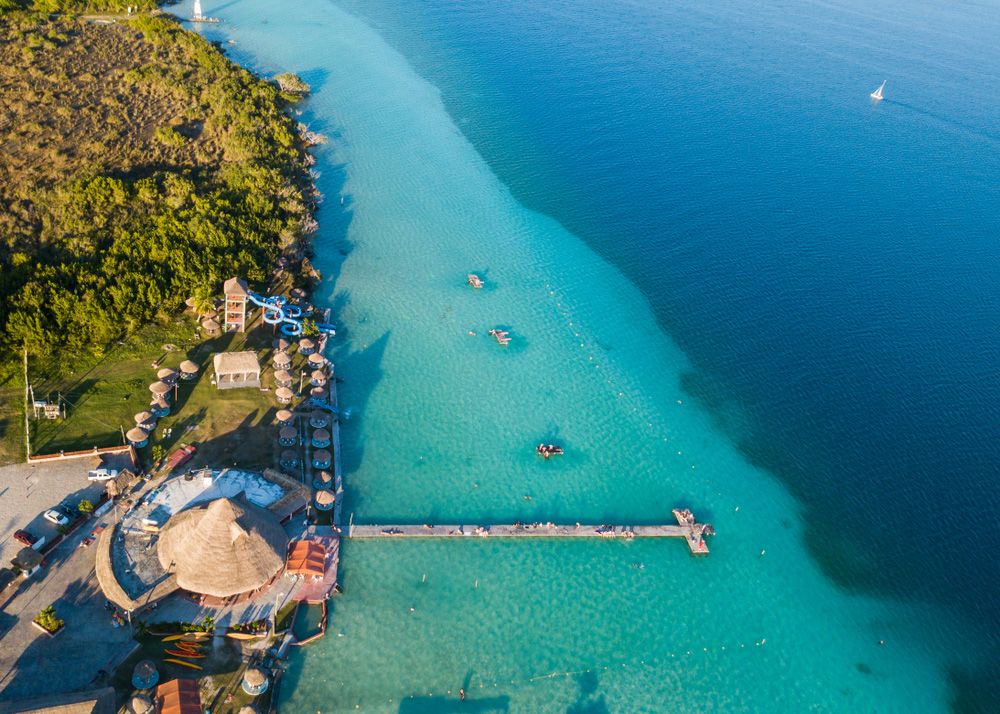 Pacheco says that Bacalar, also on the Yucatan Peninsula, "is an amazing place, a kind of unknown and definitely not crowded. This is one of my favorite secrets in Mexico; The lagoon is incredible. "
The lagoon, the lake of seven colors, stretches 42 kilometers and is fed by underground rivers. As mentioned below, Bacalar bears the official name "Pueblo Magico" (Magical City), largely due to the lagoon. Bacalar is not only one of the safest places in Mexico, but also very affordable.
Accommodation: At the Bacalar Lagoon Resort you can enjoy the view of the lake from your cabana.
Guanajuato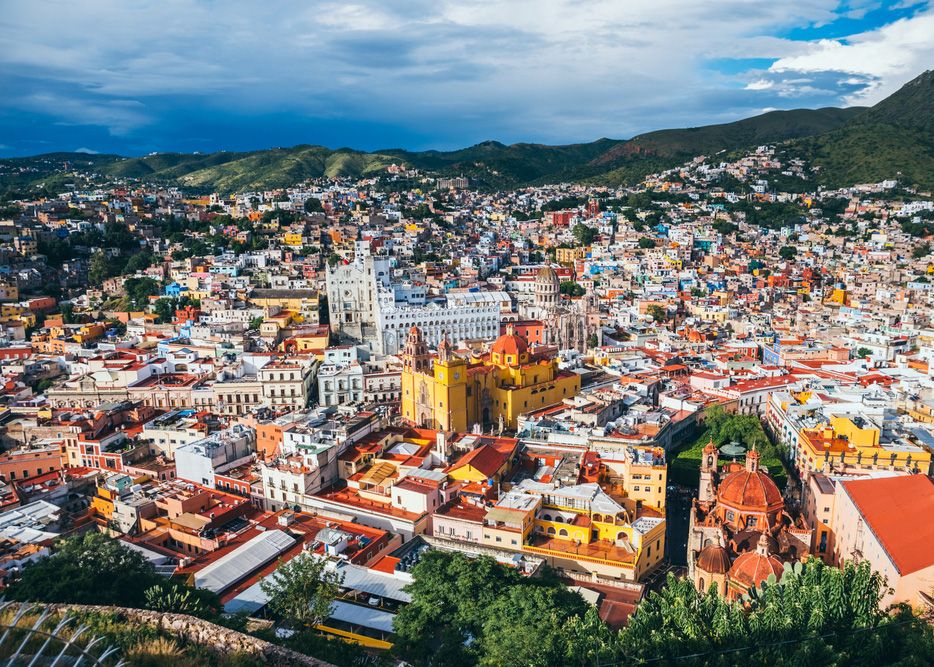 Why visit Guanajuato? Think of old mines, a mummy museum, and streets so narrow you call the avenue of the kiss, because couples can cuddle from opposite sides. You can visit Guanajuato as a day trip from nearby San Miguel de Allende or use it as a base for yourself. Most visitors to the area are native Mexicans, so you can immerse yourself in the culture quite well. Try a miner's enchilada if you have the chance.
Accommodation: Book one of the eight rooms at Casa Zuniga B & B for a leisurely stay near the cable car to the city center. A homemade Mexican breakfast is served every morning.
Campeche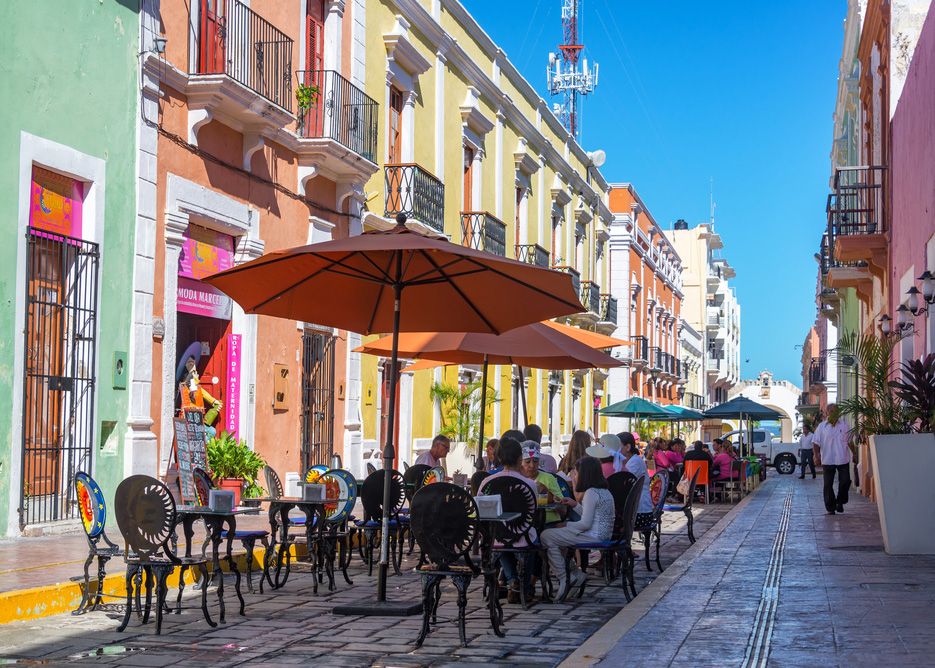 Campeche, another UNESCO World Heritage Site on the west coast of the Yucatan Peninsula, is a walled Spanish colonial town that has been restored to almost its former glory. The walled center is a museum piece, but the life of the city that surrounds it could even be the main attraction. There are also significant Mayan ruins in the state of Campeche, whose capital is the city. These are not as well known as the famous ruins in the East, and as such they are less crowded.
Accommodation: Try to book a room or a suite with a balcony in the budget Hotel Socaire.
Queretaro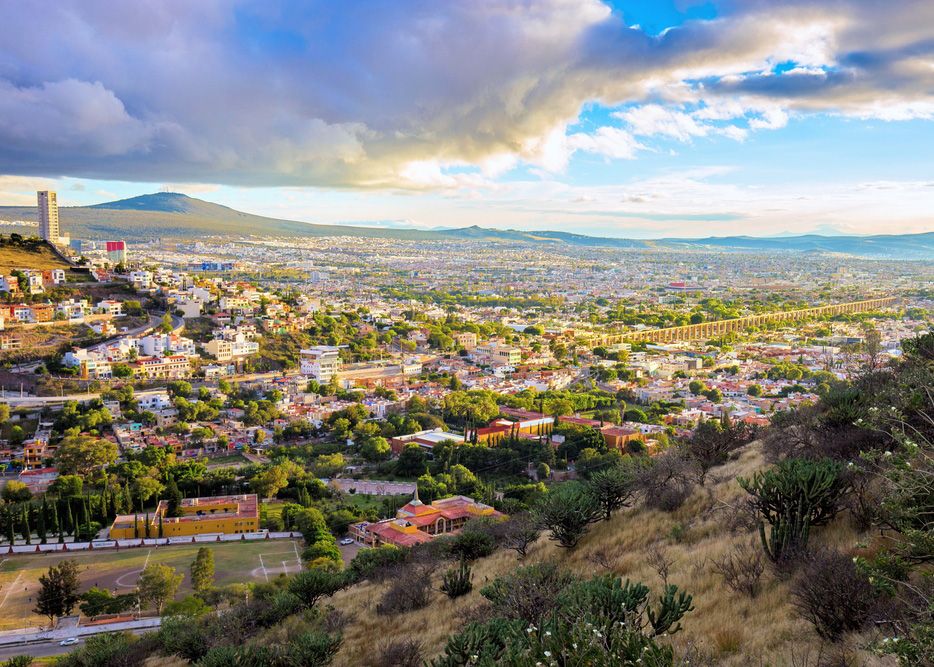 Queretaro's streets are a wondrous mix of old and old, with latticed Spanish streets linked to the pre-Hispanic Otomi lanes. From climbing and art galleries to architecture tours, there is a lot to do in this Central Mexican city.
Accommodation: La Casa del Atrio, opposite the Museo de Arte, is both popular and affordable.
Yelapa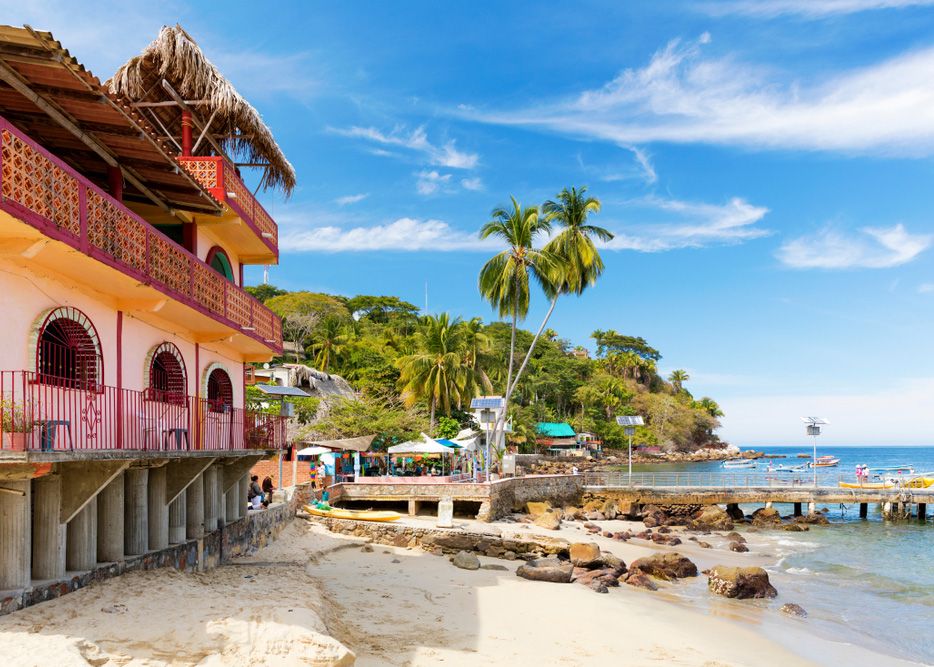 Yelapa is "Mexico's last authentic beach town," says Pacheco. I expect great seafood, great beaches, nice hotels and none of the inflated prices. "
I have included Yelapa for people who want a deeper Mexican experience, but note that it is in one of the orange zones of the State Department. Therefore, you should do some more research before choosing this part of Jalisco.
Accommodation: The Hotel Lagunita is located on the waterfront and offers breathtaking views and a swimming pool from which you can enjoy the view.
Todos Santos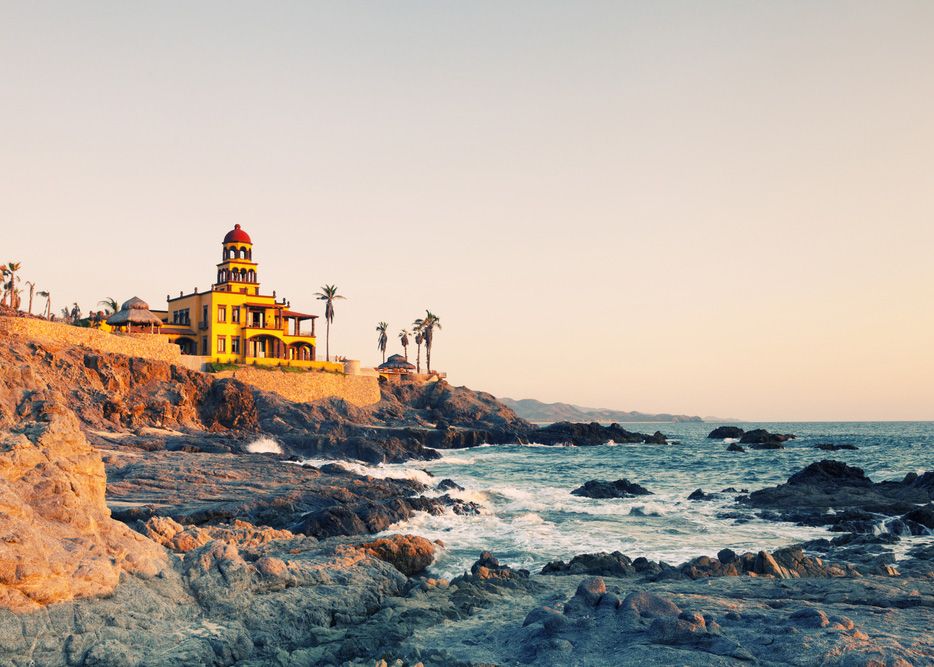 This surf town in Baja California Sur offers world-class waves and many natural beauties - and it's just far enough north of the touristy Cabo San Lucas to offer a break from the crowds. Todos Santos is slowly being discovered, but its stone streets and uncrowded beaches have earned it the official name Pueblo Magico.
Accommodation: The Posada La Poza has a fantastic location by the sea at very reasonable prices.