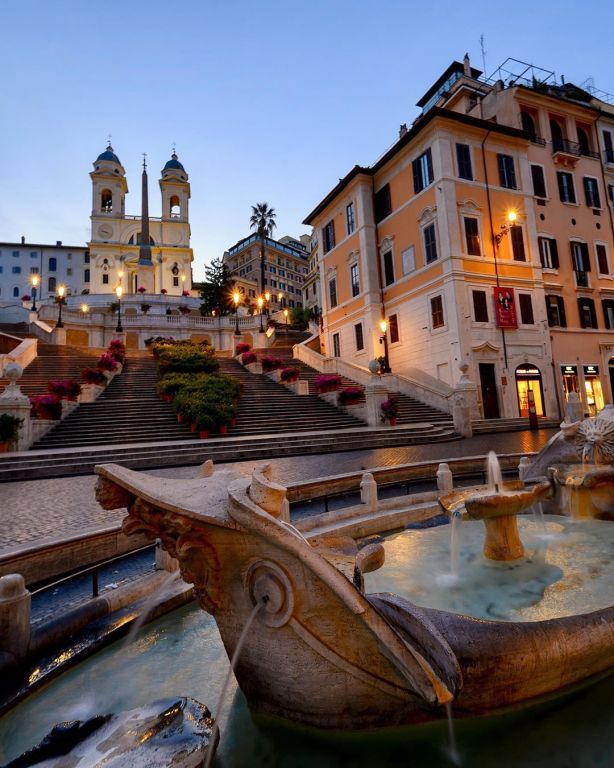 A nice cool morning in Rome, while people are still stuck in their warm blanket in their bedroom.

The Spanish Steps is a staircase in Rome (Italy) that leads up a steep slope between Piazza di Spagna and Piazza Trinità dei Monti, on top of which rises the Trinità dei Monti church. In May you can see beautiful flowers everywhere and it's just amazing to be here!

I loved my trip to Rome this time. I came to Rome on my 3 previous trips in the summer and it was just too hot! Although it rains a lot this spring and is pretty cool, I enjoyed it more!