India is a big country
I know it is surprising that I have to say this, but India is a big country. You probably will only see a really tiny bit of it when you visit, and it will take you at least a couple of months to visit all the states. What will also surprise you is the terrain. The tall mountains of the Himalayas lie in the North where you will see snow. India has its own desert called the Thar desert which lies in the North Eastern part of the country. The south-east and south-west are flanked by hilly terrain and the Deccan lies between them. Oh, did I mention that the coasts have lovely beaches and a nice warm tropical climate?
Food varies with terrain
Food is subject to the availability of the ingredients. That being said, in many of the metropolitan cities of India, you will find that a lot of ingredients are imported. Head to the villages and you will have to survive on local produce. It also determines the kind of cuisine you taste in each area. For example, Goa and Kerala use a lot of coconuts. I've seen peanut used in some Maharashtrian areas. Karnataka is famous for its dosas. You get the drift!

Yes, some of us eat beef
India is diverse which means that people across the country have different religious beliefs. While a vast majority of the country follows Hinduism, it does not mean that all of us do not eat beef. In fact, if you visit some parts of the country you will find that we relish it! That being said, there are parts of the country especially temple towns where you will struggle to get anything that isn't vegetarian.
Air travel does connect the country
Air travel does connect the country. It does come with a cost. If you do want to book a flight, try booking it in advance and avoid any of the long weekends and public holidays. Other popular modes of transport include buses, trains and well… Cars. The traffic can get crazy and Indian roads follow their own set of rules so be careful if you decide to drive/ride yourself.

It's a backpackers paradise
India can get as cheap or as expensive as you want it to be. Backpacker hostels are springing up across the country and going off the beaten path is a norm. I highly recommend it because it gives you a different cultural experience. Tourist attractions, however, can put a hole in your pocket as I've heard that the entrance fees for foreigners are pretty steep.
Street food is cheap but it can come with a price
I love street food. India is famous for its street food. Not only is it tasty but it is also very cheap. It does come with a price. Wandering around in the streets of India will teach you that almost nothing is made hygienically. Most of the locals have developed a good immunity or to put it in better words lets call it a 'belly of steel'! Foreigners who aren't used to the food catch a tummy bug quite easily. So be forewarned!

People do speak English
English is popularly spoken in all the metropolitan cities of India so communicating isn't as difficult as some expect. As you travel off the beaten path spoken English becomes rarer. There isn't one spoken language in the country and if I move from one state to another, I could possibly be as flummoxed as you on your first trip. You shouldn't let that intimidate you! There is so much of the country to explore and nonverbal communication works fine.
The country isn't always safe
I probably will get a lot of flack from my Indian counterparts for saying this, but the country isn't always safe. If you are white you will attract attention. A lot of friends have complained about people wanting to click photographs with them and the corresponding groping (in certain instances). So be careful and be mindful of where you are. Be careful of your valuables in crowded streets. I've been pickpocketed in both Bangalore and Mumbai.
That being said, not everyone is out to get you. People are warm, generous and will often invite you to share a meal with them. They are curious especially when you leave the beaten path behind. They want to know more about you and where you come from. Remember not everyone is lucky enough to travel and this is how they get enriched culturally.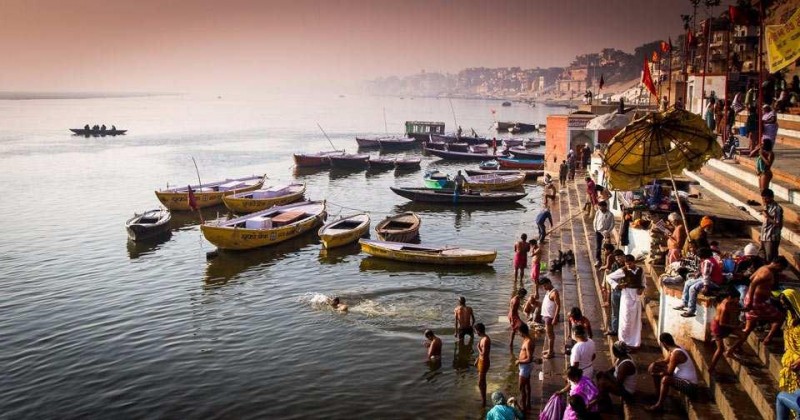 There is so much to see in India. Sure… There will be circumstances where culture shock will hit you but isn't that why we travel? To see how the other parts of the world live their lives? To connect with people and share life experiences? Stereotypes are propagated across the world. It is important to realize that they aren't always true. Many are so outdated!