Your entry not only welcomes guests—it immediately gives them a sense of an interior's aesthetic. With the Christmas season comes a flood of guests to entertain, so styling your front door becomes even more important. Here, we share 20 welcoming Christmas front door decorations to help you make a stylish statement.
Maximize Garland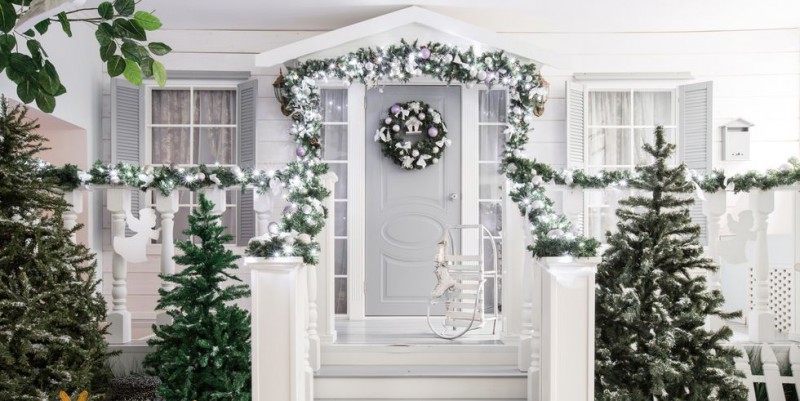 Extending garland from the door to the railing can make a major statement. Opt for garland that features a mix of fir tree branches and lights for an attractive look.
Traditional Wreath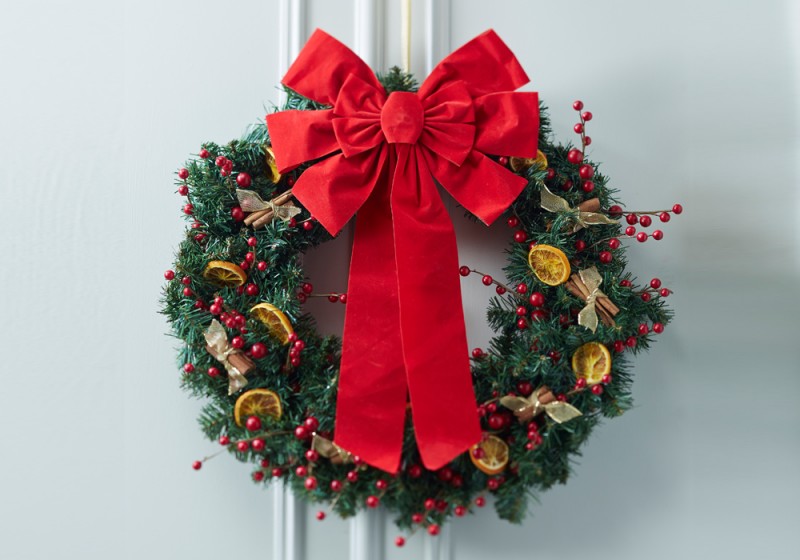 If you veer towards understated decor, not elaborate arrangements, opt for a traditional wreath without too many extras.
Fruit Mix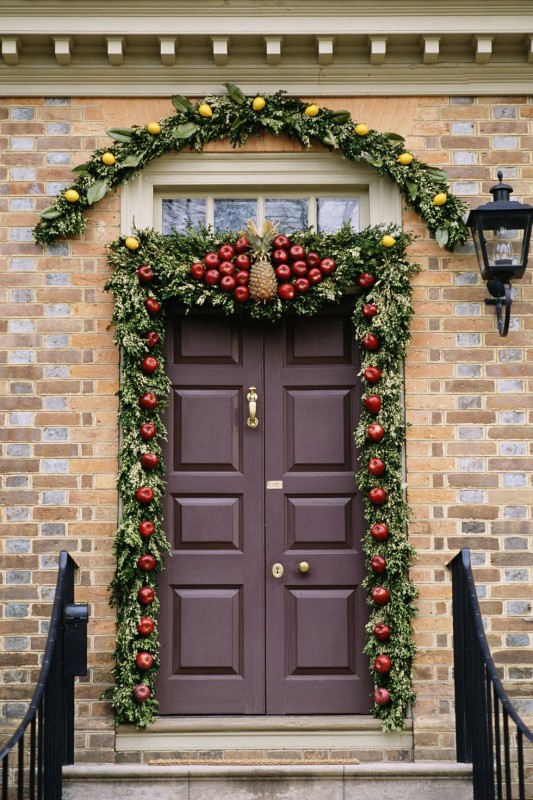 Dressing up greenery with a mixture of fruits like apples, pineapples, and lemons is a fun way to celebrate the season—and embrace nature at the same time.
Red Lanterns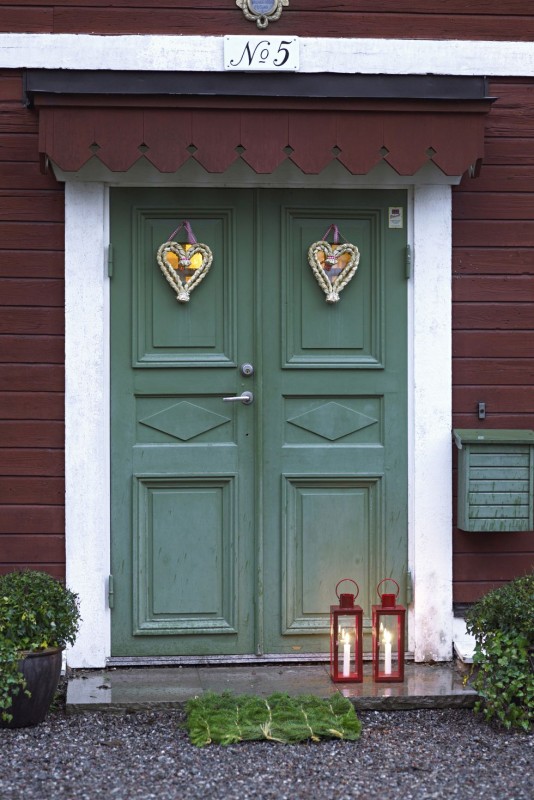 If your front door already boasts a festive color, like green, don't overdo it. A few red lanterns on your step can easily serve as the finishing touch.
Look to the Stars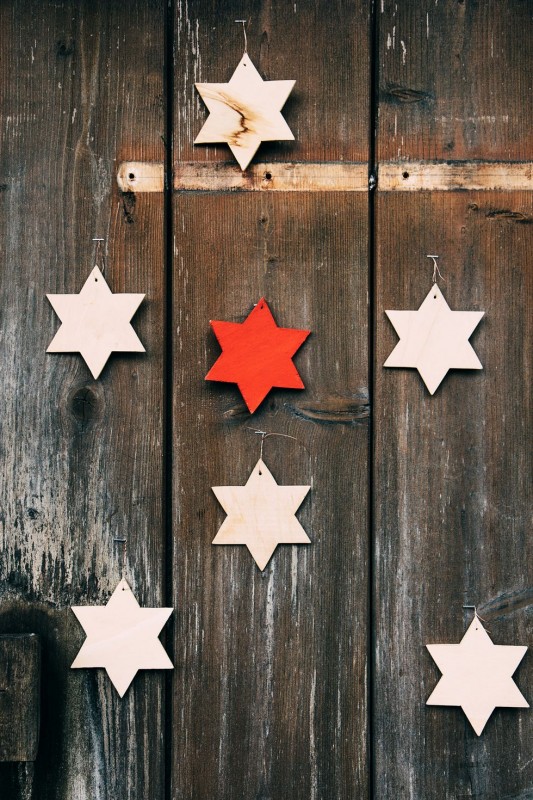 Dress up a rustic, wooden door with a cluster of small red and white stars.
Potted Plant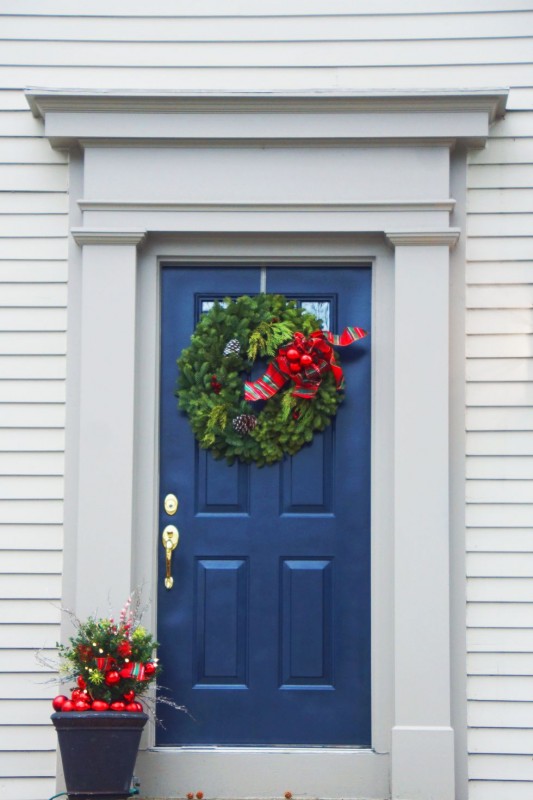 Complement a natural green wreath with a potted plant that's filled with vibrant red ornaments.
Welcome Sign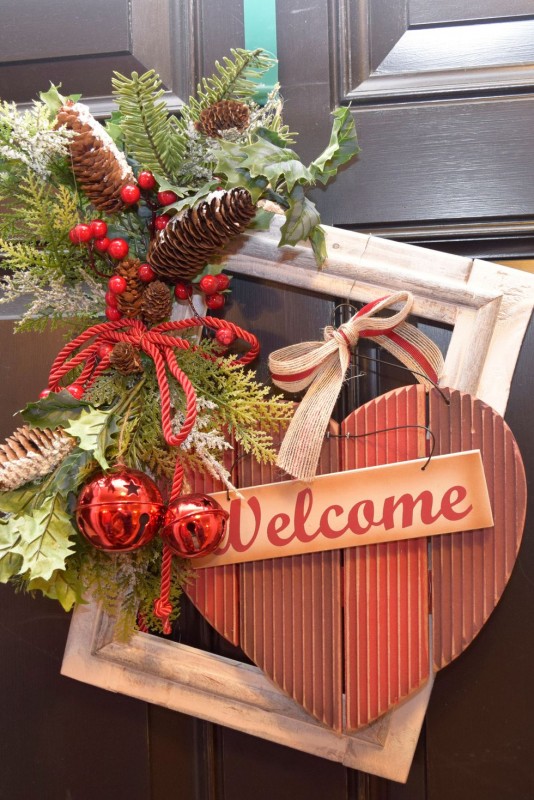 Encourage guests to get into the holiday spirit the second they set foot at your door. There's nothing more charming than a sweet little welcome sign to get them in the right frame of mind.
Dried Flowers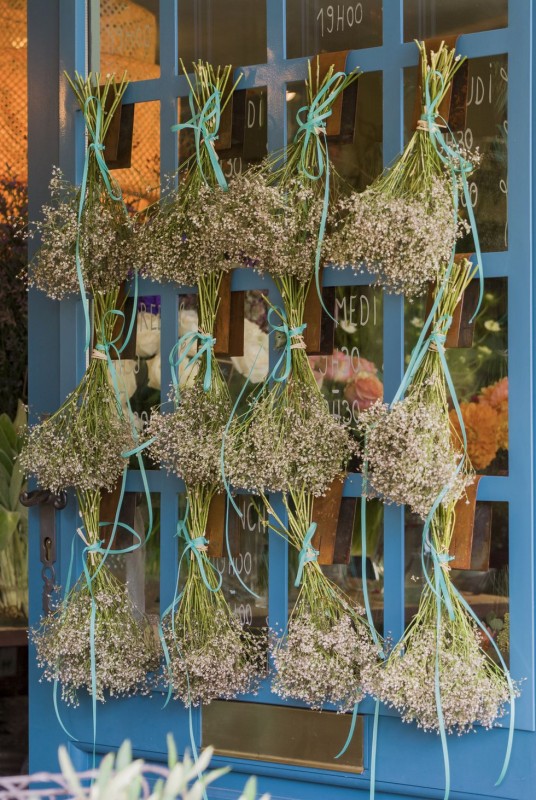 Step outside your comfort zone by hanging three rows of dried flowers.
Matching Floral Arrangements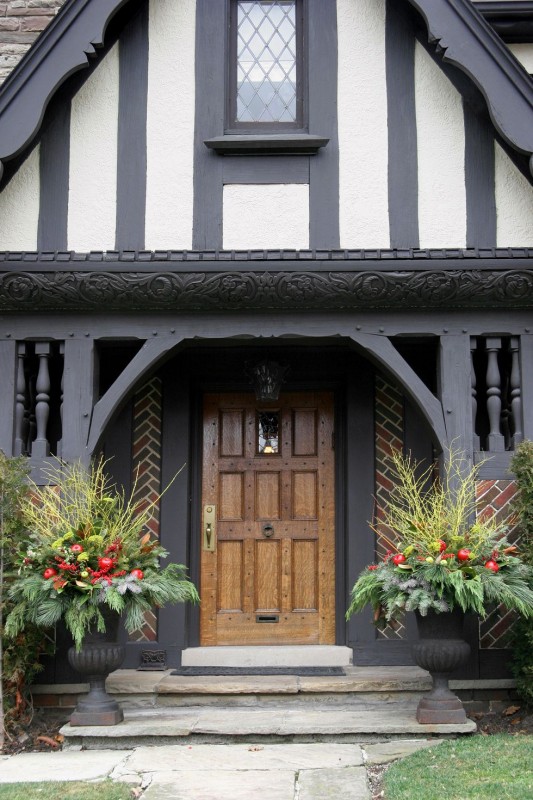 If you're looking to mix things up this year, matching floral arrangements with pops of red are the perfect option.
Advent Calendar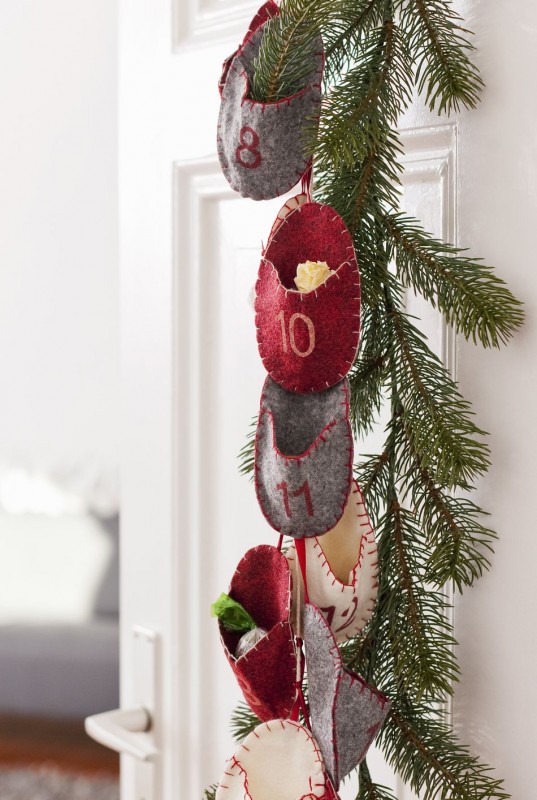 An advent calendar is a unique and unexpected way to liven up your front door.