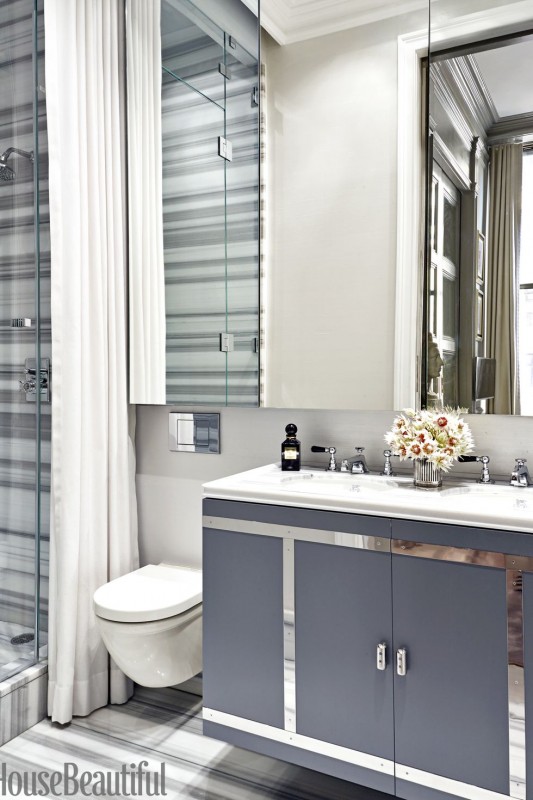 Extend Shelving
Make up for a nonexistent linen closet with a strategic configuration. The mirrored medicine cabinet in a New York apartment measures two feet deep to fit towels. Shelves inside are staggered around the pipes, while a custom vanity hides laundry bins.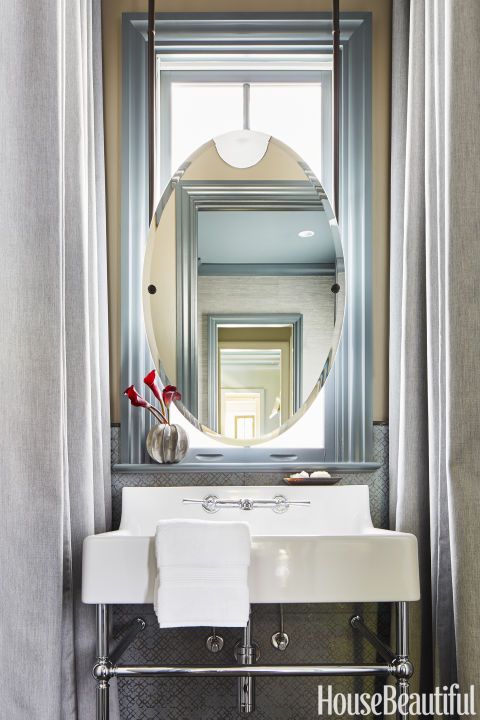 Use Your Windows
No walls to hang a mirror? No problem. Just hang it in front of the window, which creates privacy with a purpose.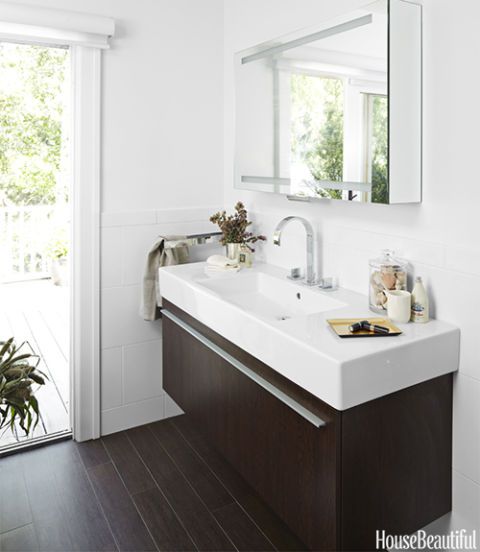 Consider A Long Sink
Instead of a double sink vanity, a long design could save you serious space. The sink and countertop are all one piece and it's long enough that two people can get ready at the same time.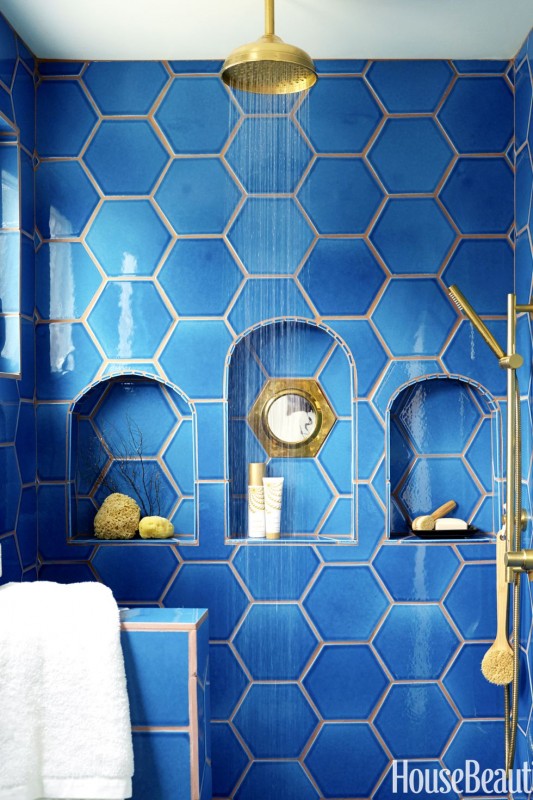 Stash Bottles in Niches
You could add a bulky shower caddy, but little cubbies look so much cuter. Alcoves keep soaps and sponges within arm's reach.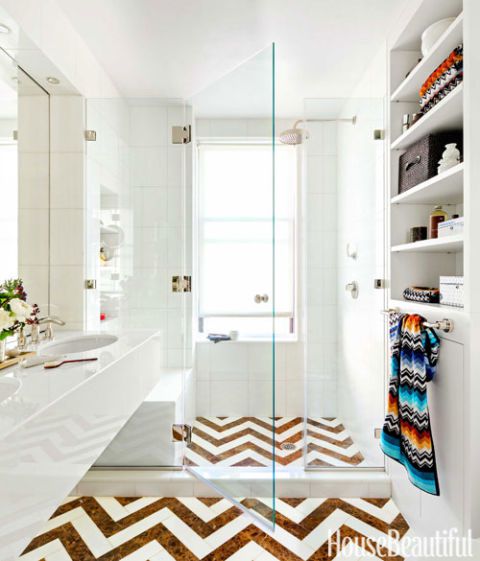 Continue Floor Tile
Run tile from the bathroom floor straight into the shower stall. It makes the room feel larger. If you change materials, it interrupts the space.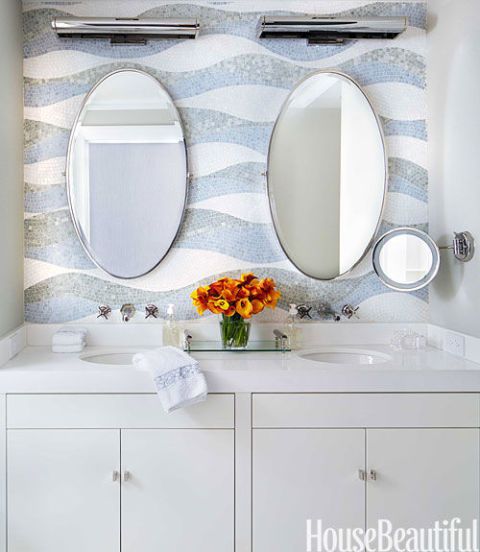 Try Oval Mirrors
Since these mirrors appear to stretch upwards, they make ceilings feel taller and bathrooms feel bigger.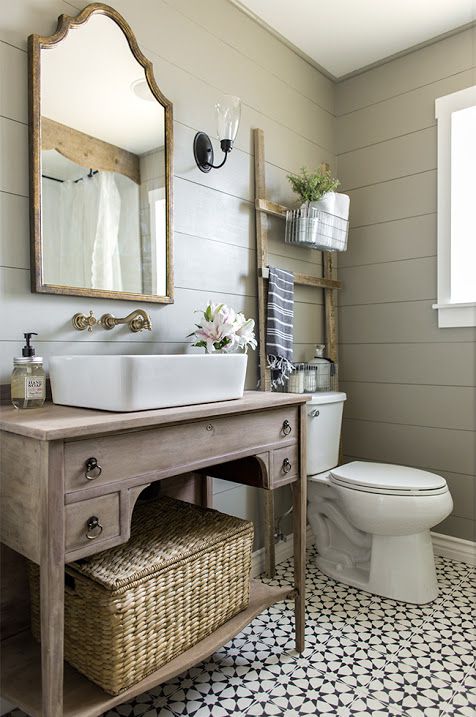 Ditch The Built-In Vanity
Sometimes that giant storage unit is just not worth the bulk. Here, a vintage table with open shelving feels slimmer and adds an airiness to the space.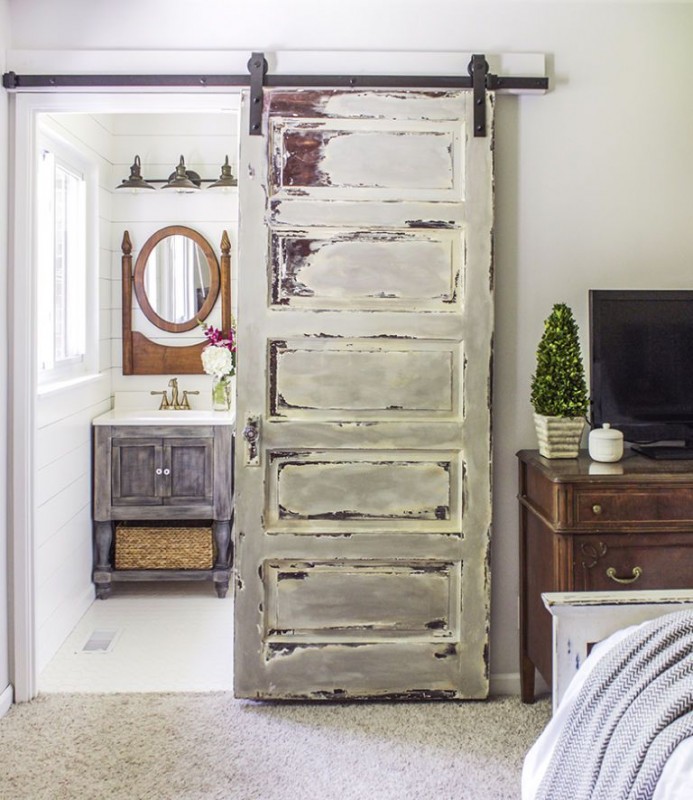 Go With A Sliding Door
Instead of a door on a hinge that, when open, takes up space in your small room, opt for a door on a rail that stays parallel with the wall at all times.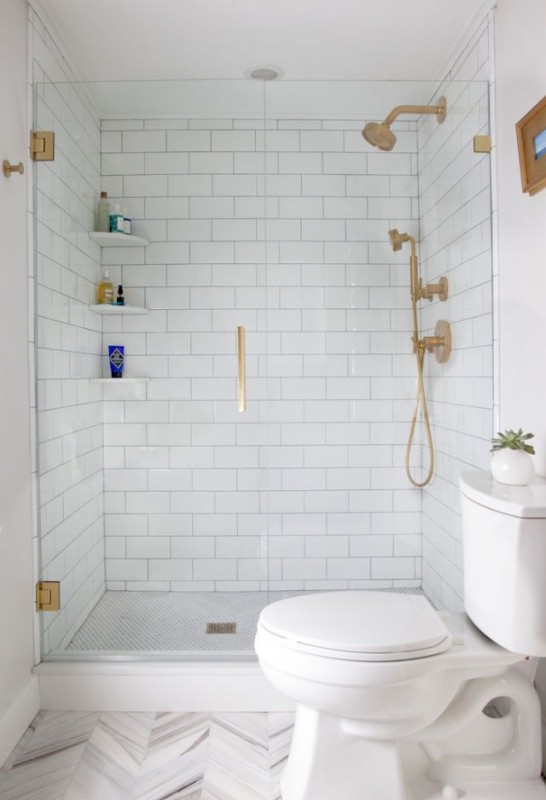 Choose An Unusual Accent Color
Brass shower accessories, like the door handle, knobs, and even drain, add decorative elements to the bathroom, which allows the room design as a whole to feel clean and open (but not overwhelming).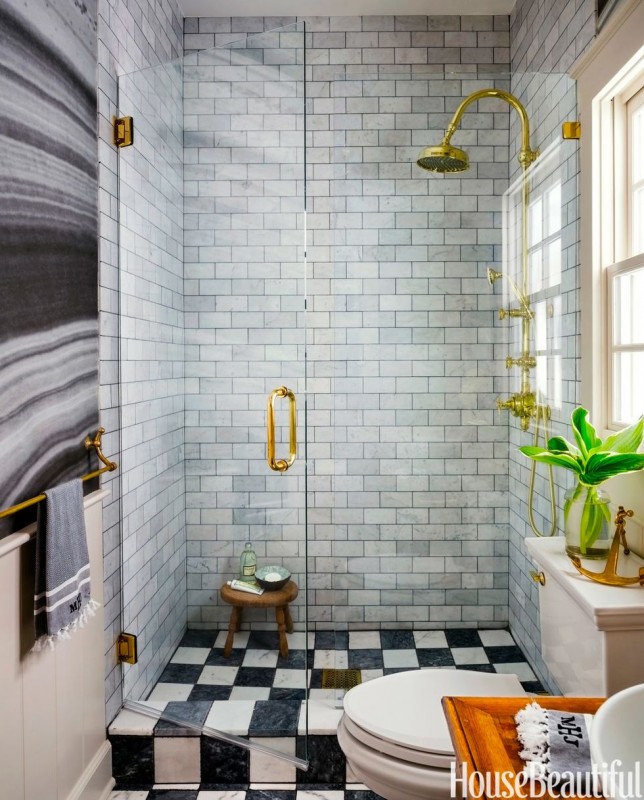 Don't Block The Shower
Skip the foggy glass or dark curtain, and opt for glass doors. It'll make the shower feel like livable square footage.
credit by HouseBeautiful