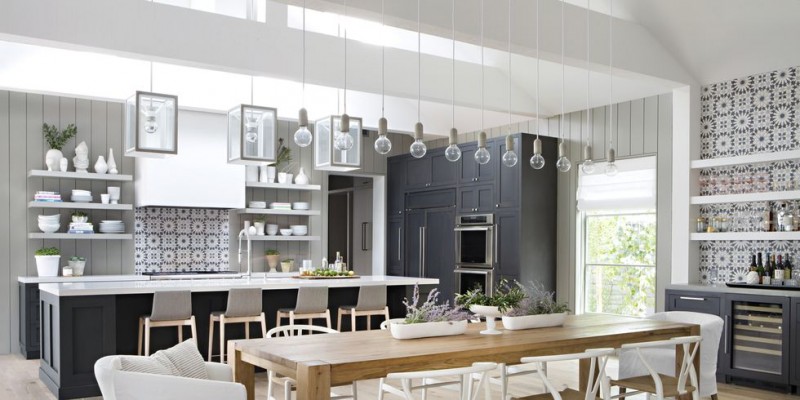 A classic grey kitchen is timeless—and may even increase your home's valueif you pick the right one. But it can get dull, so if you're going to go with the neutral, make sure you're doing it right. We've got some gorg grey kitchen ideas to help get you on the right track.
Accent An All-White Kitchen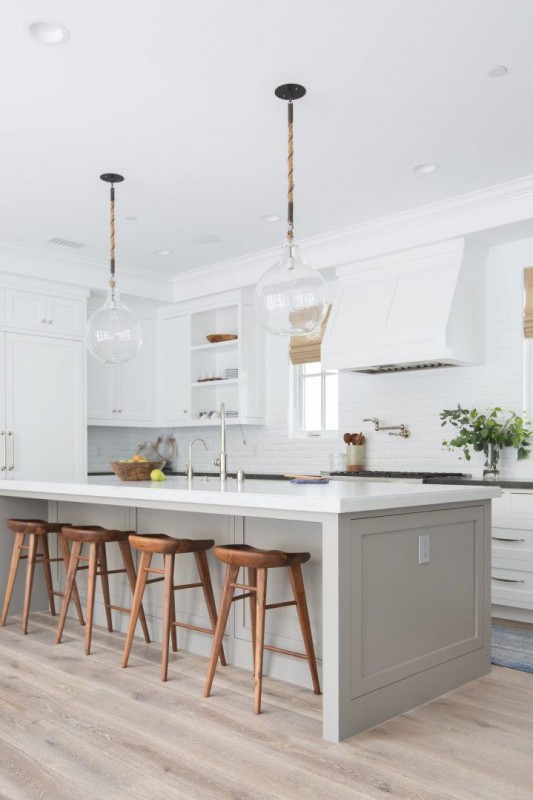 This color combo is for everyone who really wants an all-white kitchen but just can't with how basic it feels. This still feels light and airy, but it's got a little something-something extra to give the room depth.
Extend Your Cabinets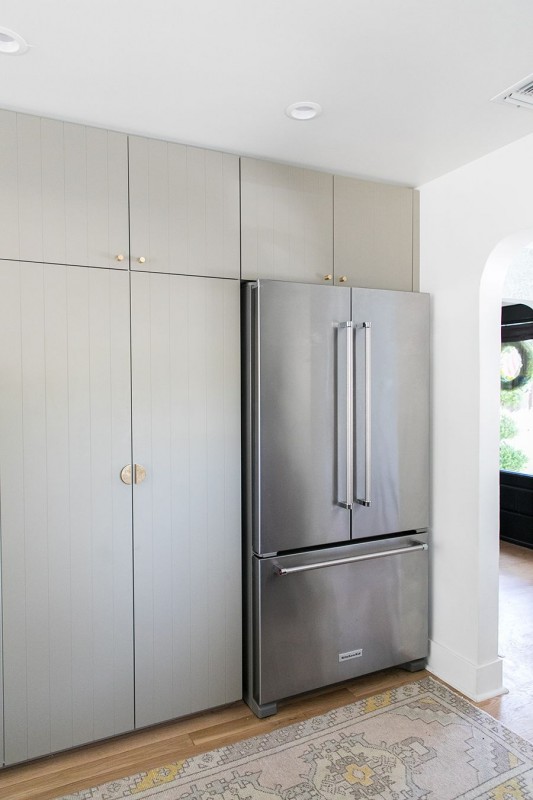 Ceiling-height cabinets without any visible wall space create a streamlined feel, but they can also be overpowering. Choose a soft, calming color so it doesn't overwhelm your room.
Go Minimalist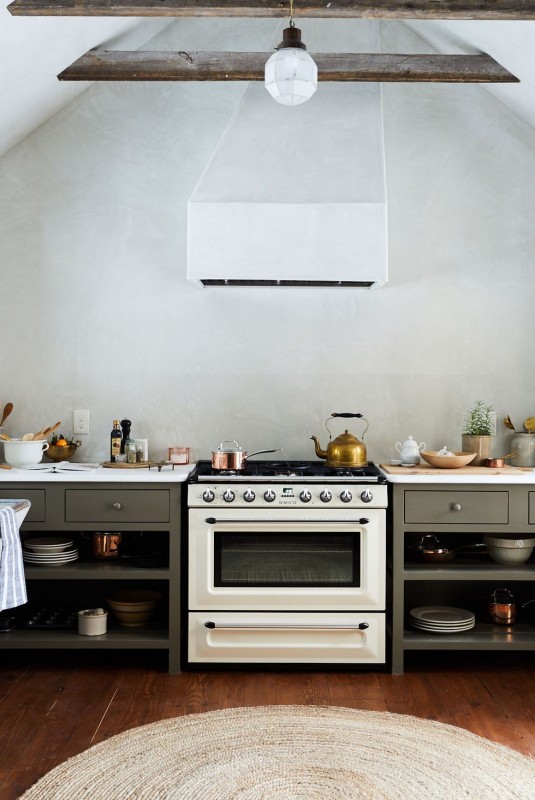 Less is more, but sometimes, keeping things a little too bare can feel stark. Use a gray tone to warm it up.
Contrast With A Darker Shade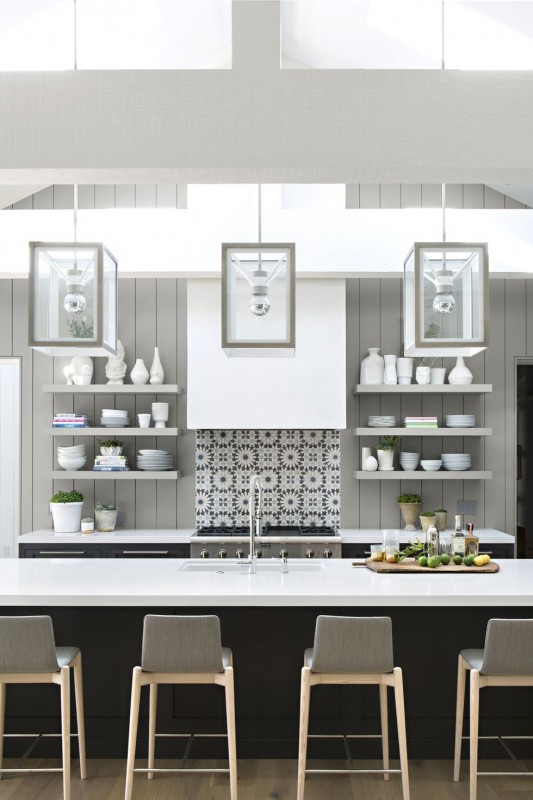 If your kitchen is open, airy, and full of natural light, add contrast with a bold color for the cabinets. That way, a deep gray or even black won't feel too dark.
Use Subway Tile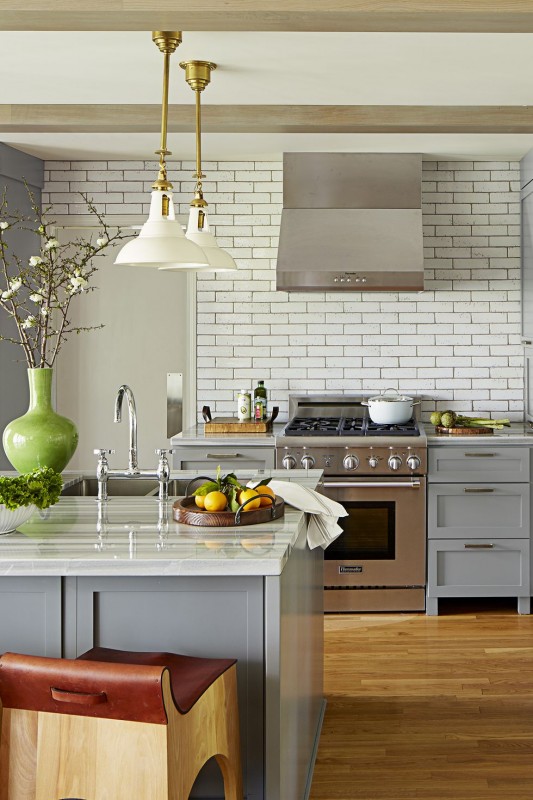 Grey is soothing—it's neutral, but not stark. Spoiler: It also looks amaze with subway tile. Especially dark grout.
Mix Shades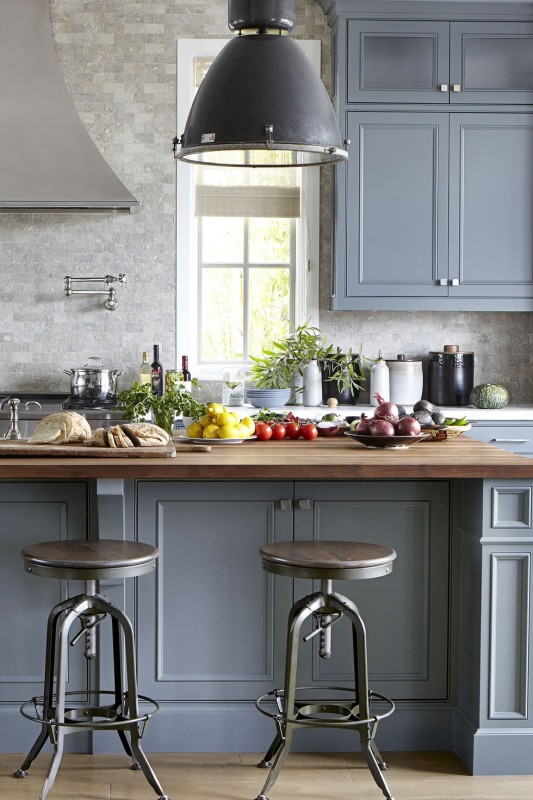 With so many greys to choose from, it's hard to pick just one. This California kitchen uses two, one for the cabinets and one for the island. In a room this big, with east and west exposures, all this grey is grounding.
Incorporate Grey Into Your Tile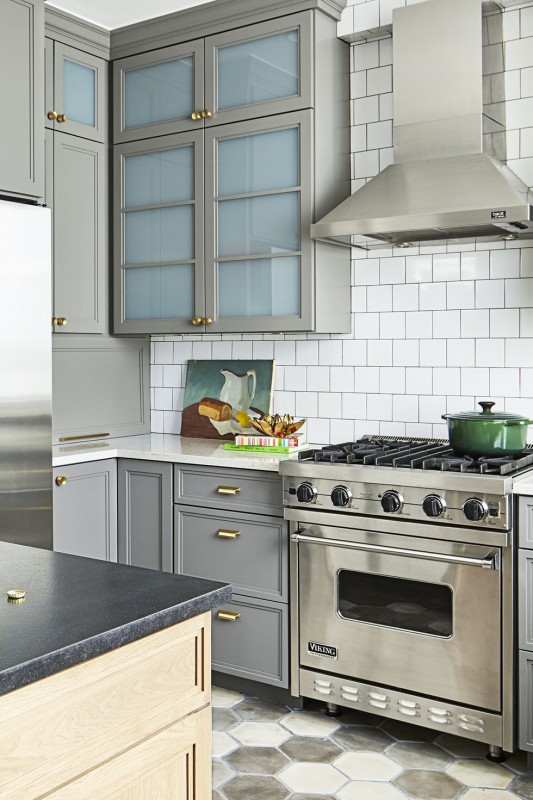 Benjamin Moore's Cinder coats the cabinets in a Chicago kitchen, but gunmetal-grey grout also peeps out between the white Mosaicos tiles. Brass accents pop up throughout the space for contrast.
Go Dark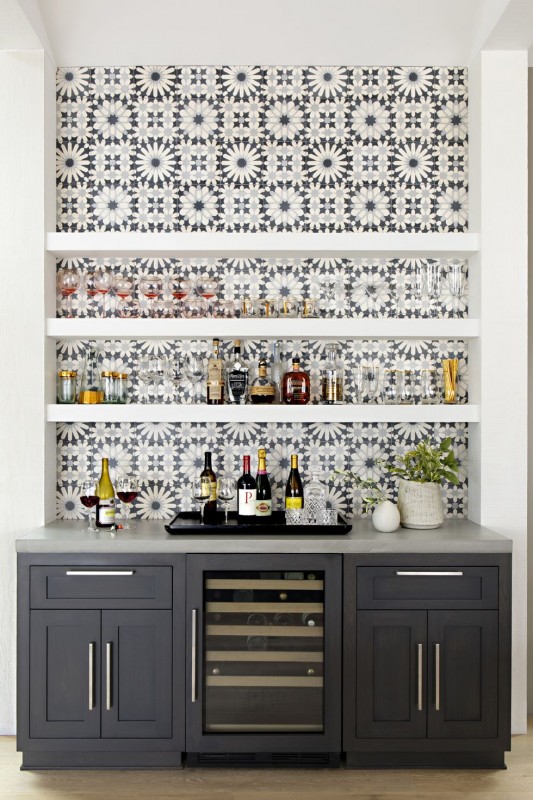 This grey is as close to black as you can get without actually going all the way. In this California kitchen, it matches a statement-making backsplash of Moroccan tiles.
Look For Blue Tones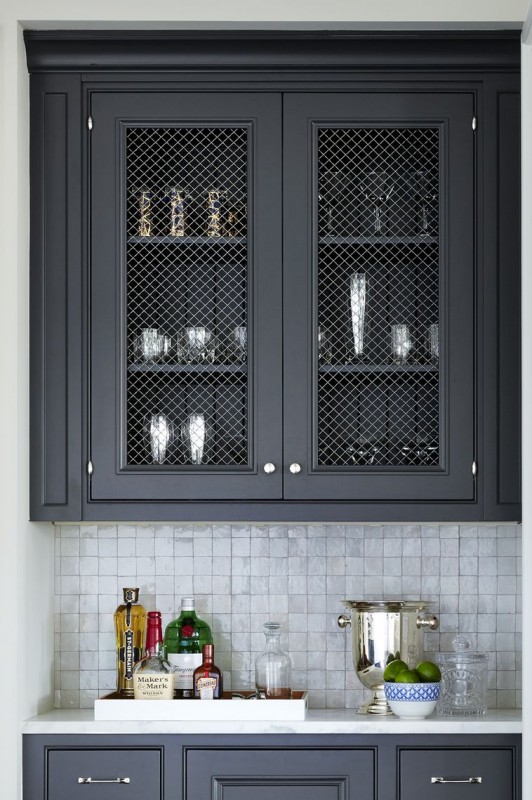 This almost-navy gray is both luxe and everyday practical at the same time. Initially, it seems cold and standoffish, but after a while, you'll completely fall in love with it.
Try A White-Gray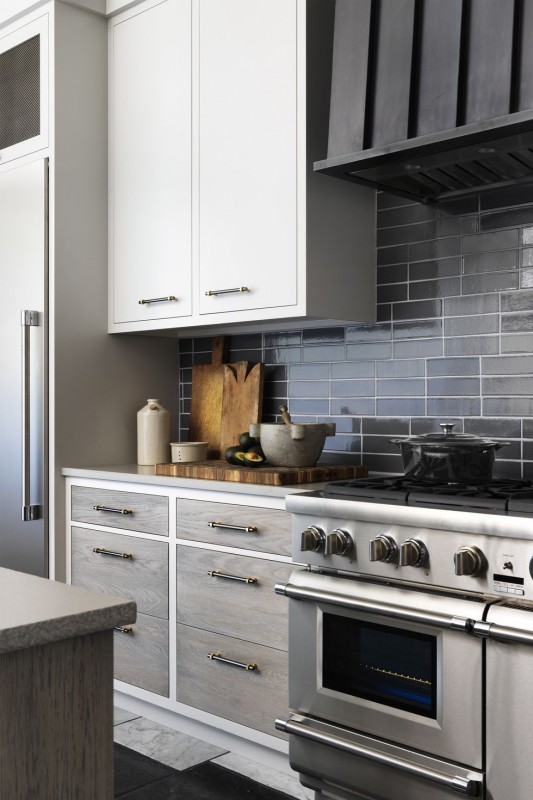 Farrow & Ball's Cornforth White actually takes on the hue of an understated grey. Paired with weathered white oak and a blackened zinc hood, it'a seriously sexy color.
Soften Things Up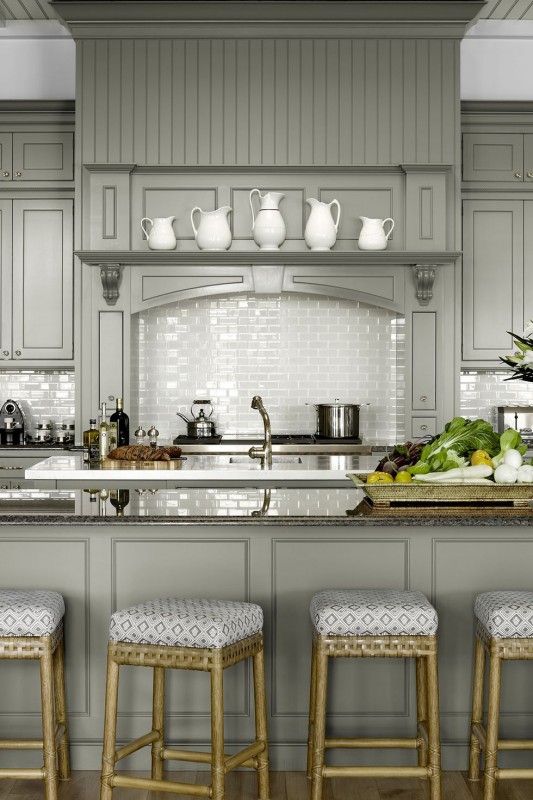 This Florida house used Benjamin Moore's Chelsea Gray for the kitchen cabinets. Grey brings in a sense of shadow that softens the environment.
Tile A Wall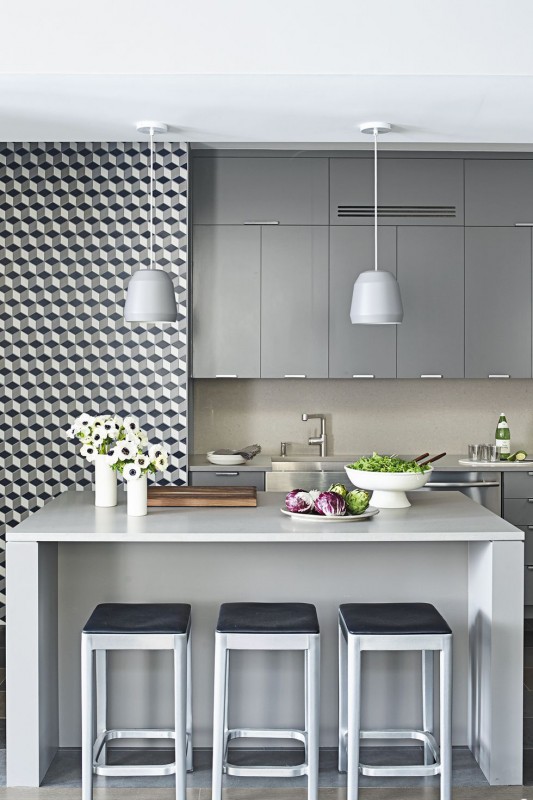 An unusable wall threatened to become an eyesore in a New York City kitchen, so it became a focal point instead by adding Little Diamond tiles from Heath Ceramics. Cabinets in Benjamin Moore's Street Chic extend to the ceiling to add storage.
Hide Your Appliances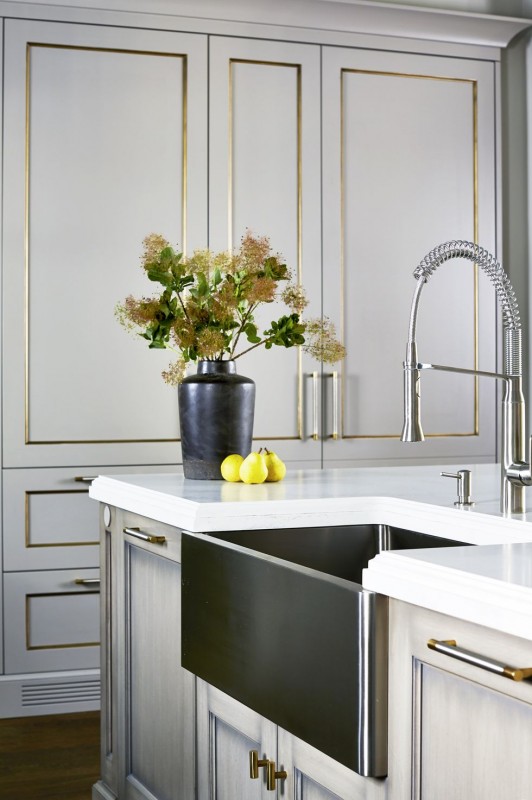 This Atlanta kitchen's appliances are camouflaged under panels painted in Farrow & Ball's Dove Tale, letting a stainless steel Hillside sink from DXV shine.
Opt For A Light Grey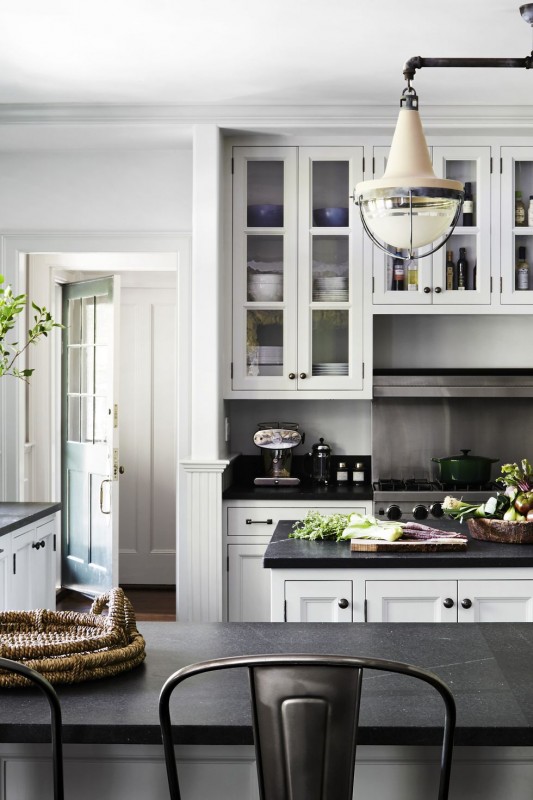 This New England home used low-lift fixes to update the formerly bright-red kitchen. Cabinets in light grey do the trick.