The heart of the home deserves a festive touch, too.
For most people, Christmas decorating is a fundamental part of getting in the holiday spirit. While our priorities may center around decorating the tree and hanging wreaths, we tend to ignore the heart of the home: the kitchen. Between staking out cookies in the oven and prepping for Christmas dinner, the kitchen is a high-traffic holiday space that should get the decorative attention it deserves. These 15 decor tips bring the spirit of Christmas back into your kitchen.
Bring in a smaller, no-fuss tree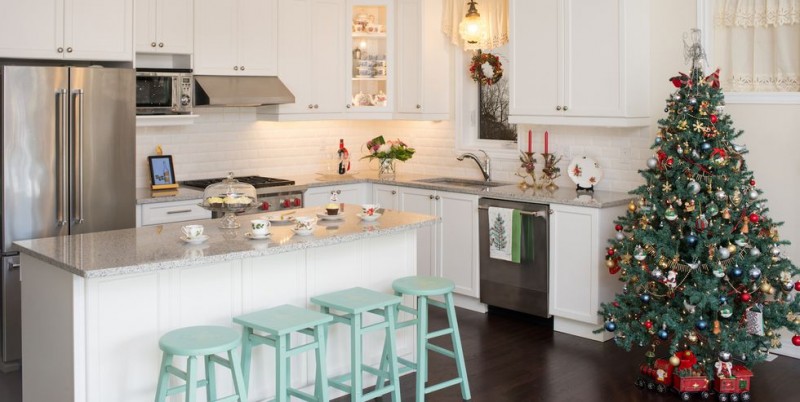 For most, the Christmas tree sits in the living room. But that doesn't mean you can't have one in the kitchen as well! Opt for a faux tree for easier assembly and clean up.
Achieve a golden glow with Christmas lights and candles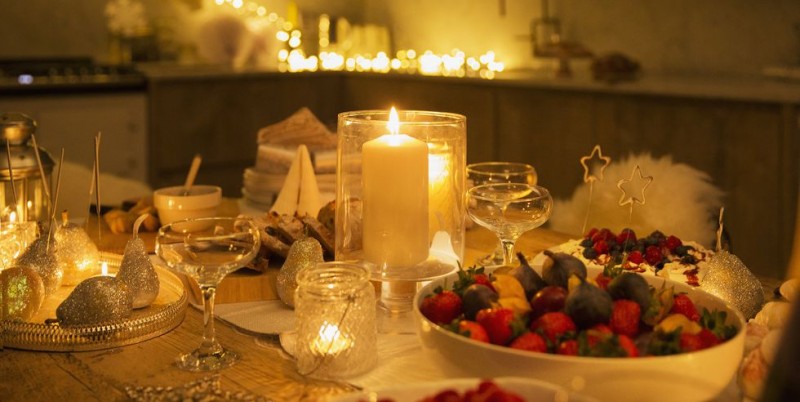 Yellow Christmas lights and pillar candles will create a cozy holiday ambience.

Put your Christmas cookies on display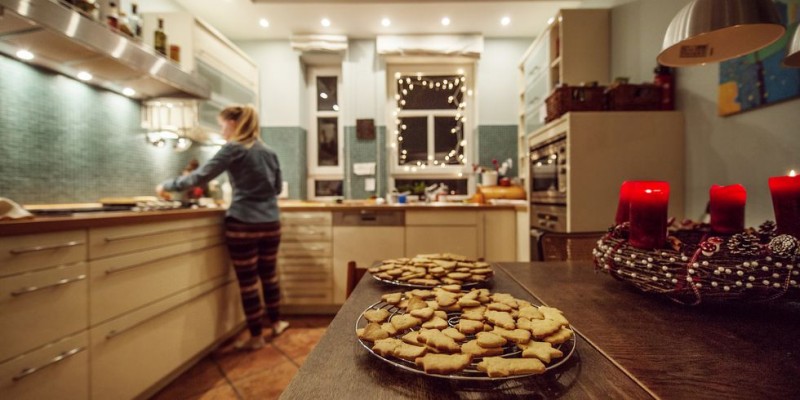 What's better than edible decor? Plus, the decadent smell of fresh baked cookies is a great holiday mood-setter.
Place warm winter ingredients in a festive bowl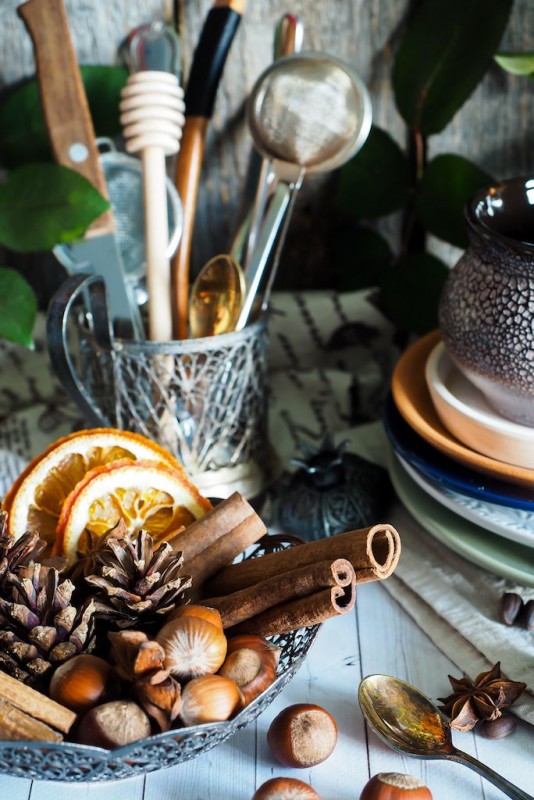 For a more natural and understated holiday vibe, look to traditional winter ingredients like pinecones, cinnamon, acorns, and dried fruit. Place them in a bowl and, voila!
Keep it chic and simple with fraser fir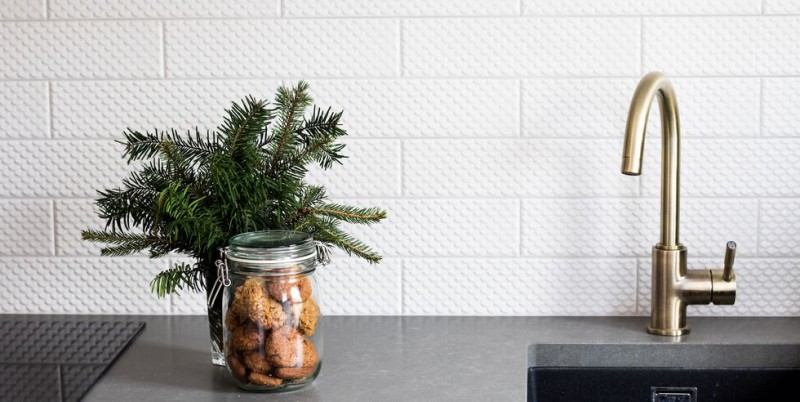 If you want to get into the holiday spirit without going decor crazy, a fraser fir plant is a festive yet understated touch.
Style your holiday plates with an assortment of ornaments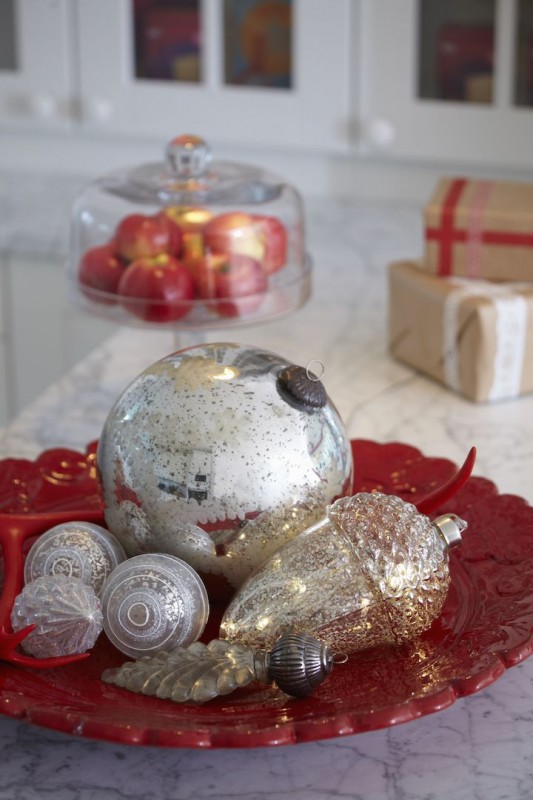 If you've run out of ornament space on your tree, place the leftovers in a fun holiday bowl.
Stock your shelves with glitzy pinecones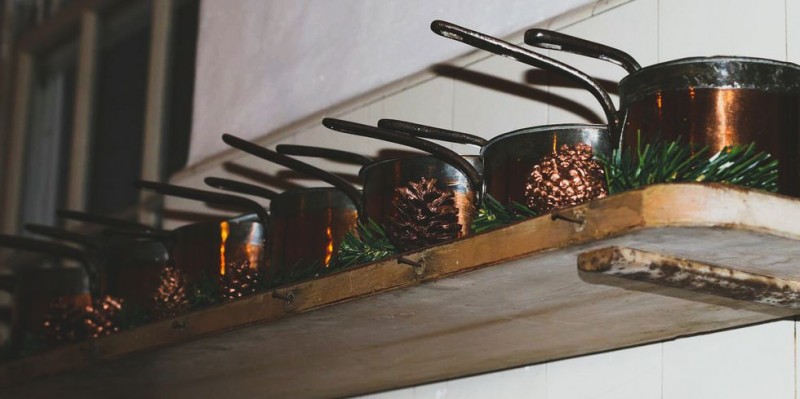 Not only are pinecones a winter staple, they can also be a fun DIY project. So grab some glue and glitter, and you've got a fun holiday piece.
Hang garland from the ceiling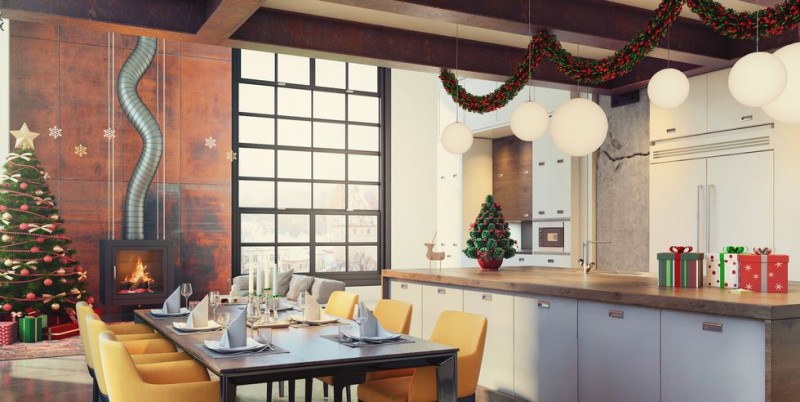 For clutter-free decor, hang garland or other festive plants from the ceiling.
Display your decor on a cake stand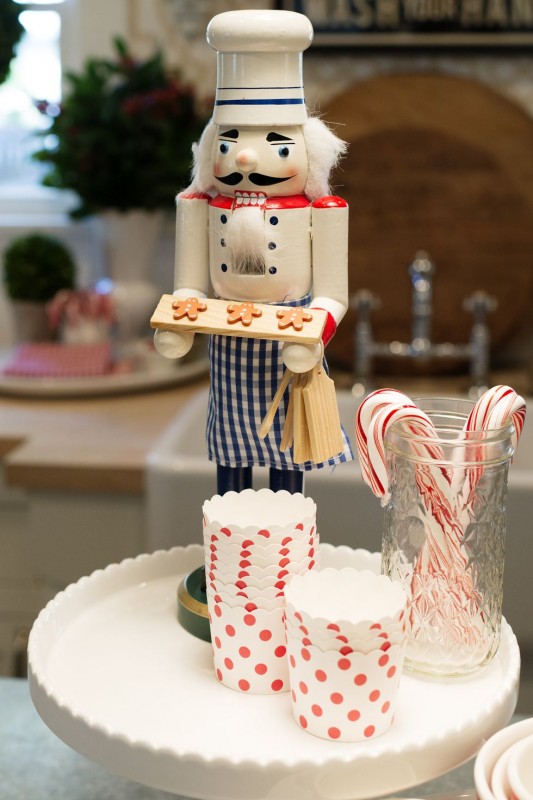 Put your favorite Christmas decorations on full display by placing them atop a cake stand.
Scatter accessories throughout the kitchen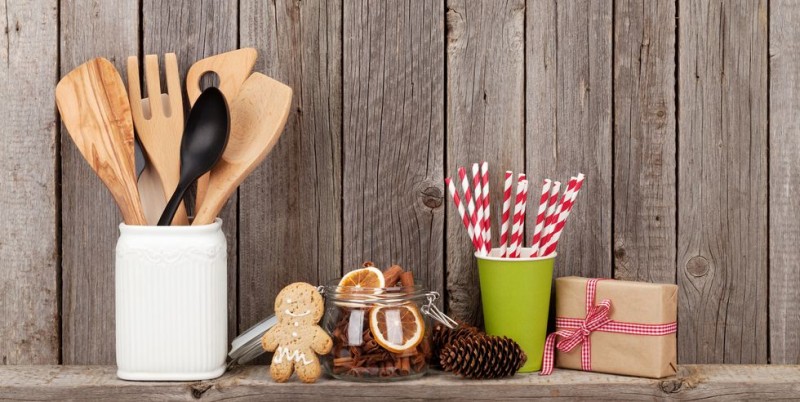 Things as simple as wrapped presents or a cup of striped straws can make your kitchen feel subtly festive. Scatter small accents around your kitchen tools for an effortless look.
Hang a festive slogan from the range hood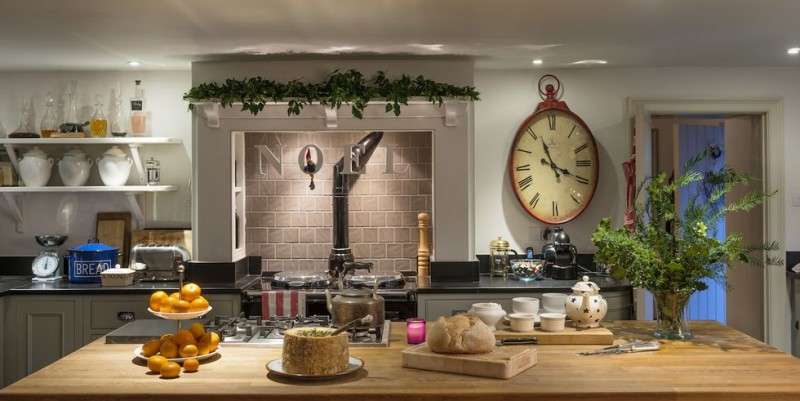 A simple "Noel" sign can bring the holidays into your kitchen. Hang it from the range hood for a chic and festive focal point.
Keep it simple with white decor pieces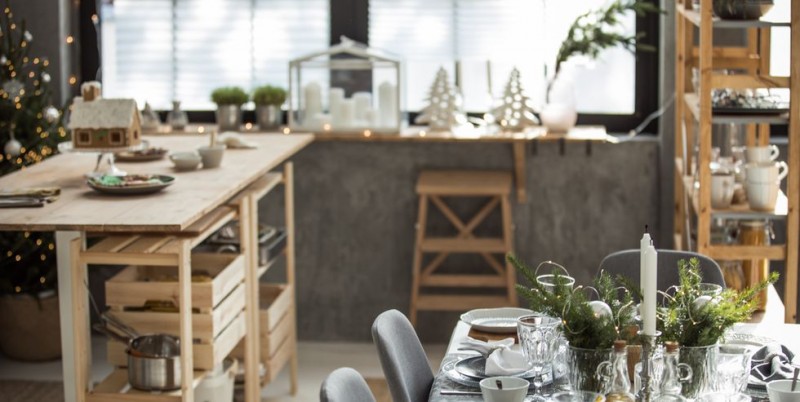 Opting for all white holiday decor, like small tree cutouts and candles, is festive without overwhelming your space with color.
Put plants in candy cane pots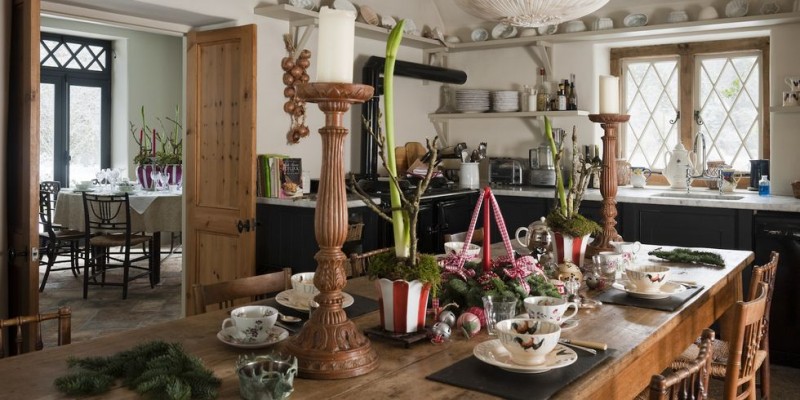 If you're looking to keep things simple, try placing plants in red and white striped pots to achieve that effortless candy cane look.
Dangle star lights from your hooks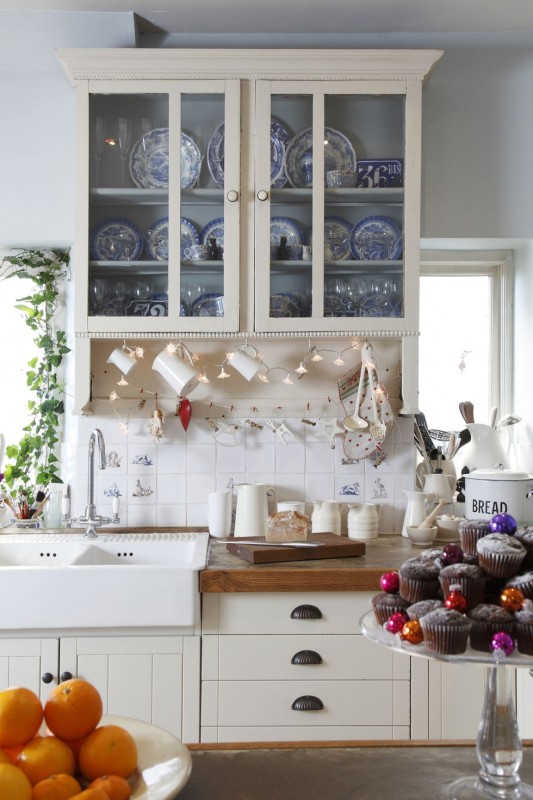 If your kitchen has hooks like this one, hanging lights is a no-hassle decor trick.
Keep it rustic with natural accents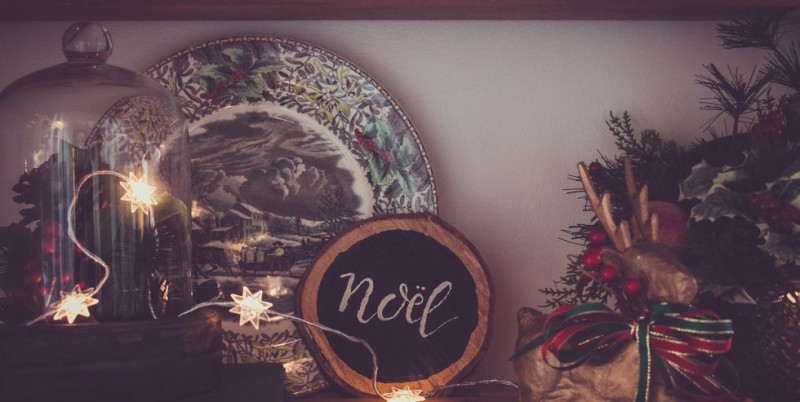 Look to materials like wood, berries, and pine, for an outdoors-inspired, rustic look.