Make a statement in the heart of your home with these festive ideas.
The spirit of the holidays is best expressed through the ways we decorate our home. The living room is a place of gathering, where we cozy up by the fire, unite to decorate the tree, and keep warm amidst the chilly winter weather. Look below for our favorite Christmas living rooms, which are sure to inspire your decor this season.
Cross-Seasonal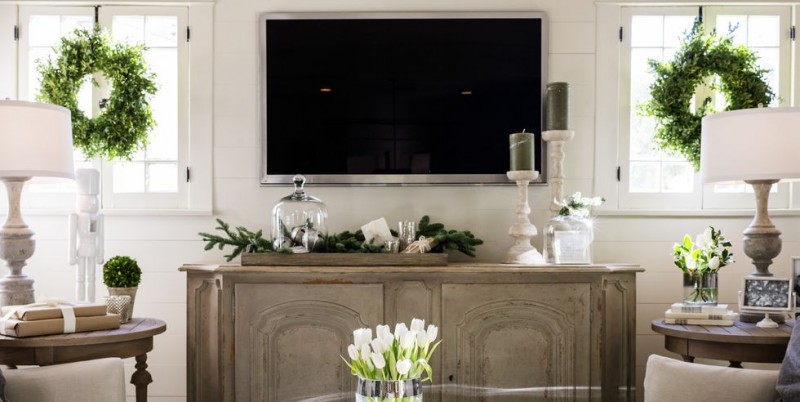 Whether you lack the weather for a white Christmas or simply love that summer look, there are ways to achieve a sunshine-inspired room that is also festive. The grassy green wreaths, bare garland, and white candle holders in this room are Christmas-appropriate with summery undertones.
Romantic With Red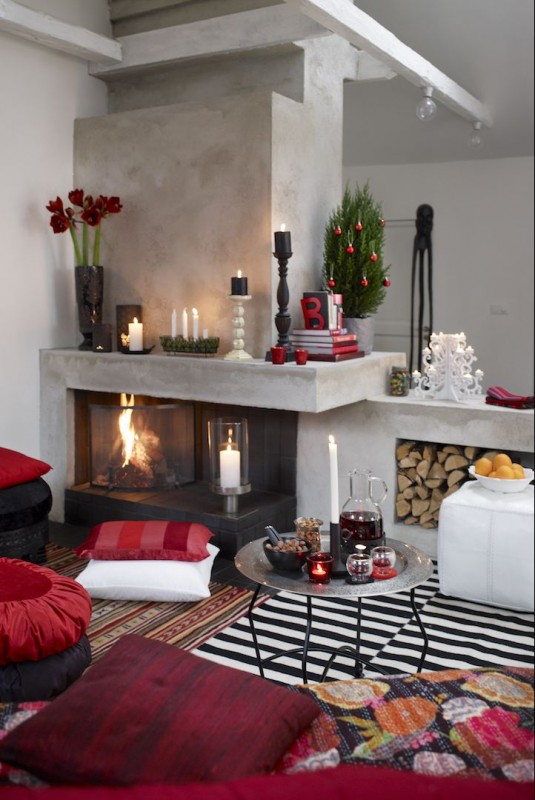 This living room features sultry red accents that embrace a holiday palette while exuding a romantic vibe. This holiday, embrace a Christmas color scheme with non-traditional decor, like warm throw pillows and red roses.
Arboreal Accents

While the decorated tree and sweeping garland are undoubtedly festive, a basket filled with real branches and fresh pinecones brings the charm of winter woods indoors.
The Small-Space solution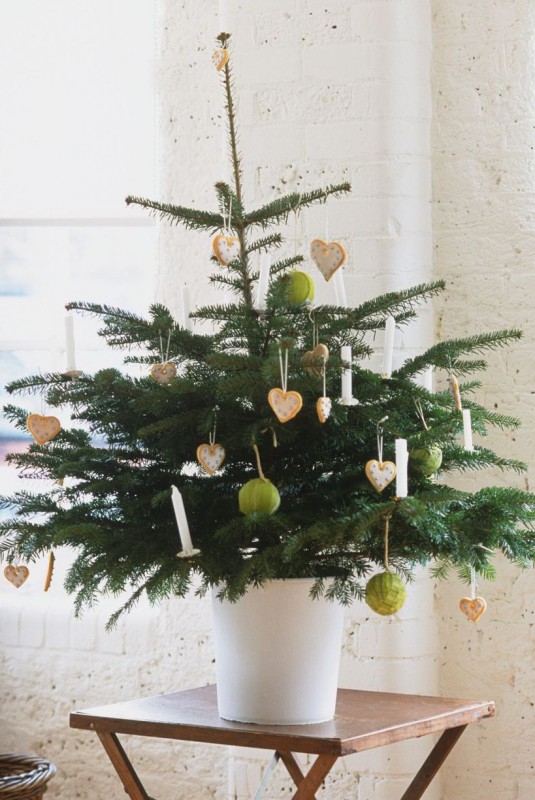 If you're big on holiday decorating, but short on square footage, a mini tree allows you to get festive without overwhelming your home.
Coordinated Design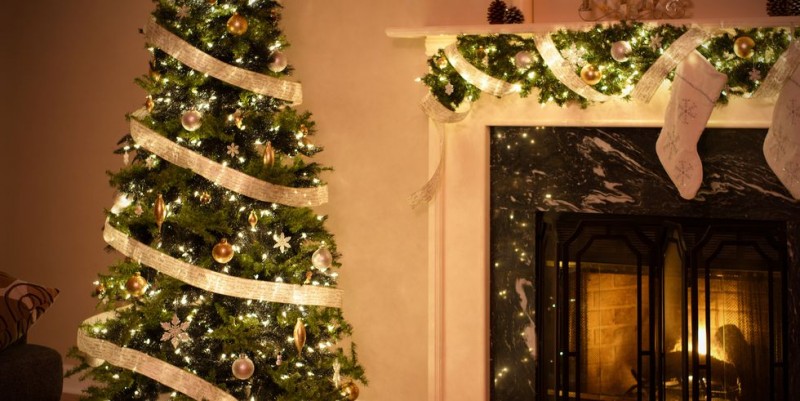 This glowing living room features a tree and garland with matching adornments, making the space feel cozy and cohesive.
Mantel-Less Stockings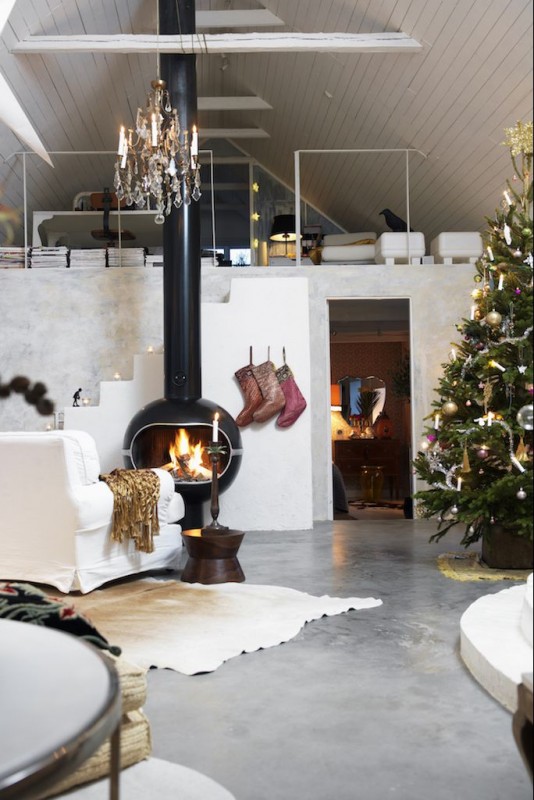 Your home may lack a mantel, but that shouldn't mean stockings are a no-go this year. This modern living room features Christmas stockings hung from hooks, which not only solves a common holiday crisis, but also serves as cute wall decor.
Festive Furniture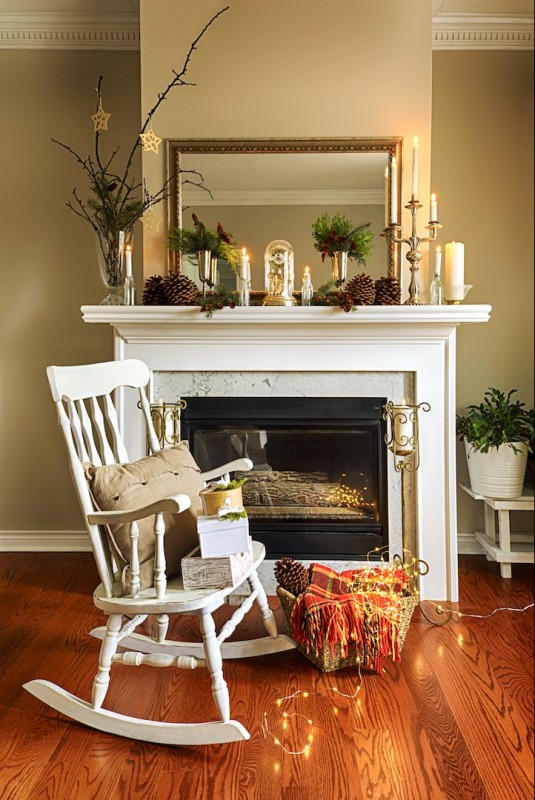 The holidays are the perfect excuse to make use of vintage furniture that's been tucked away in your attic. An antique rocking chair reminds us of the nights we stayed up listening to Christmas stories, cozied up by the fire with a mug of hot cocoa.
Color Blocking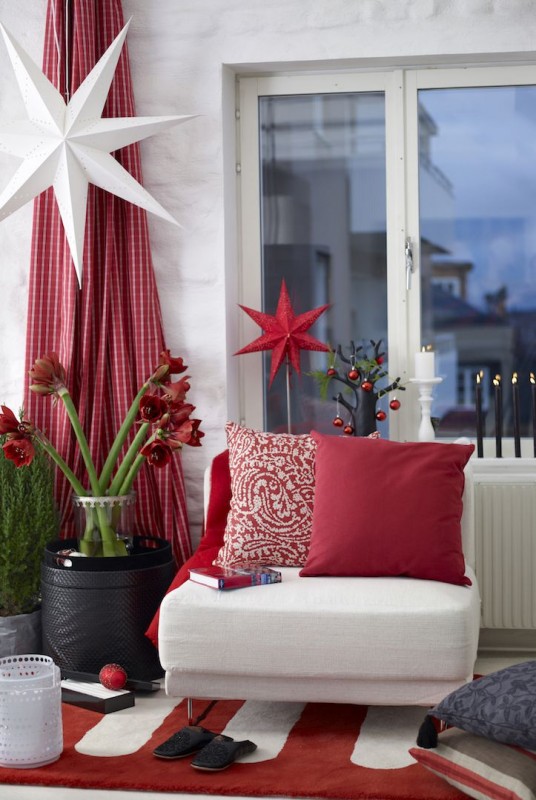 This room is proof that a festive look is possible without cascading silver ribbons or twinkling Christmas lights. The simple paper stars and matte black tree lend a festive energy without the traditional glam.
Statement Garland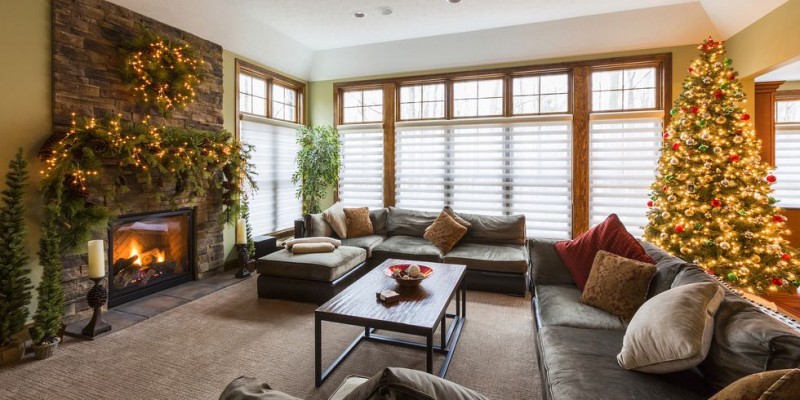 A fuller, untamed garland swept just above the fireplace creates a more natural, forest-inspired feel.
Bold Berry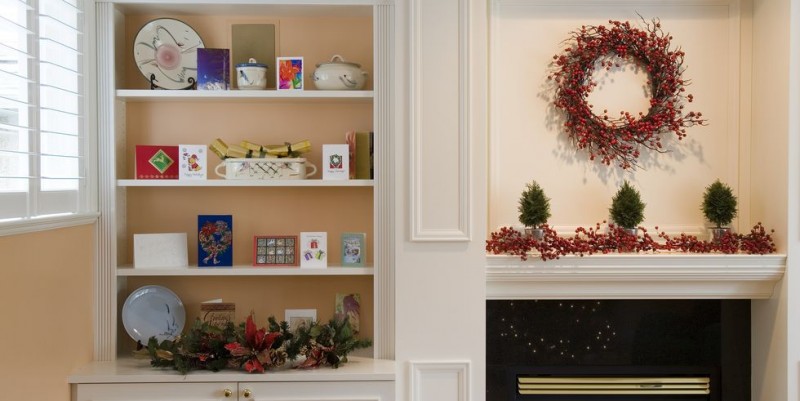 A perfect transition from fall to winter, these berry wreaths and garlands add a warm pop of color to a natural and elegant design.
Cool Metallic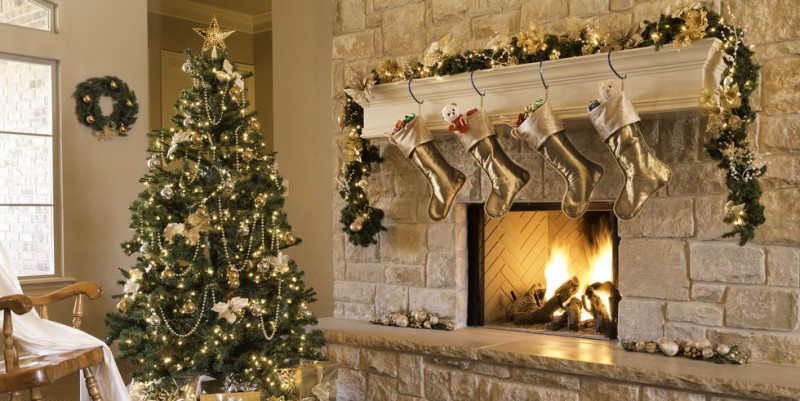 Opt for a metallic theme this holiday, lending a unique edge to your Christmas decorations.
The Minimalist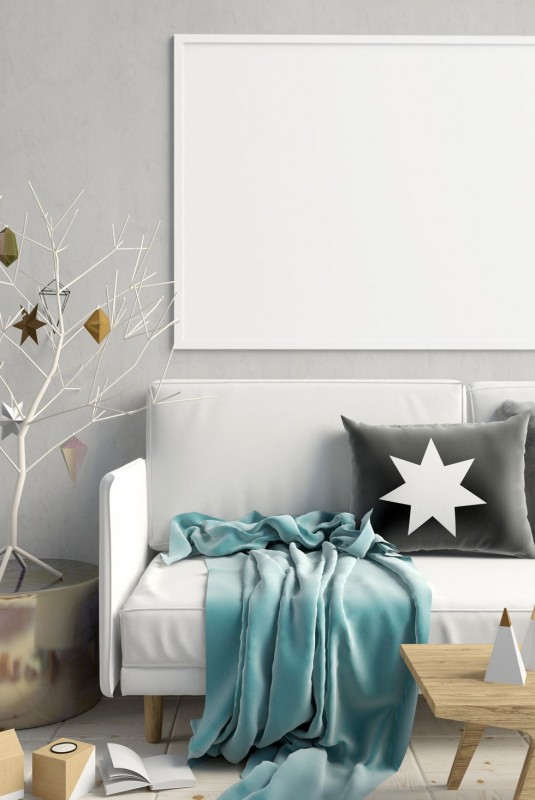 To maintain the simplicity of a minimalist home, opting for simple, geometric decor is a no-brainer. The white metal tree, graphic pillows, and triangular table accents are understatedly festive.
Monochromatic Details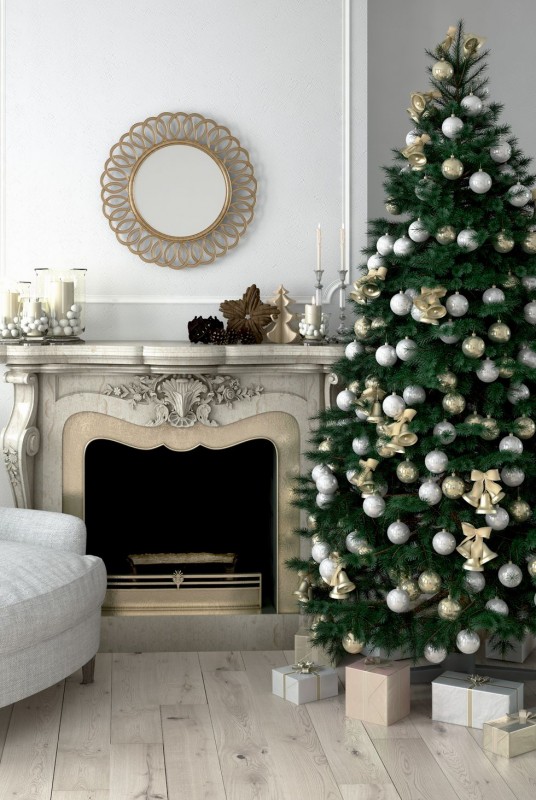 This bright and airy living room is made festive with complementary holiday decor, including white pillar candles, simple metallic ornaments, and earthy wrapped presents.
A Winter Wonderland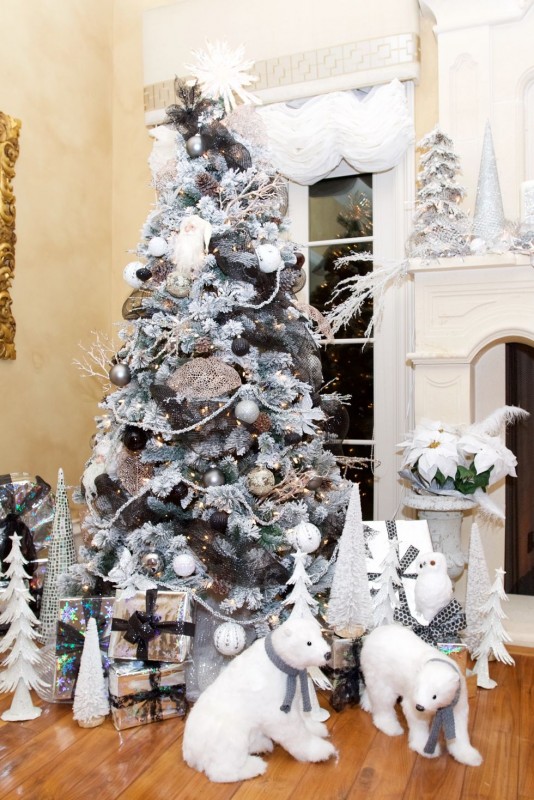 From the fun polar bears to the lightly frosted tree, this room reflects a bright, snow-dusted winter that makes the holidays so charming.
A Festive Ledge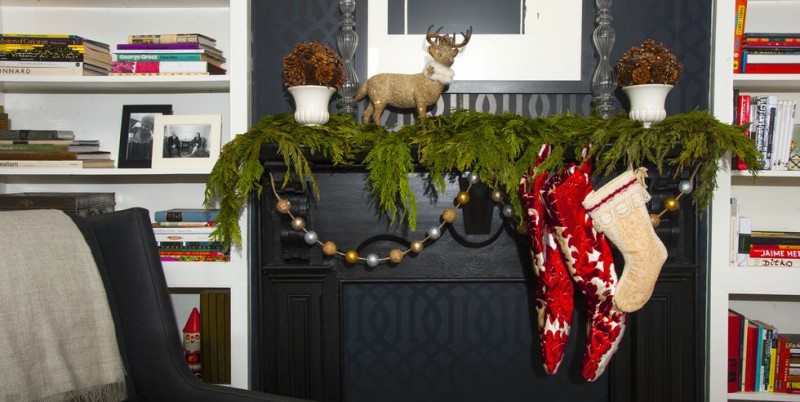 Consolidate your living room Christmas decor, like on a shelf or mantel, for a look that is more subdued.