We never want to wake up.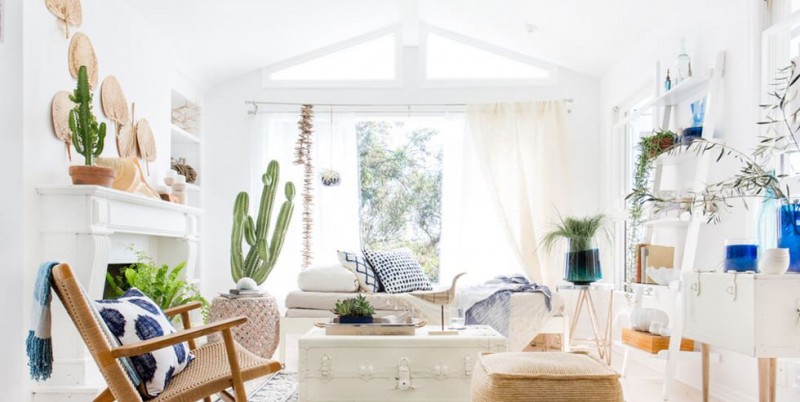 White walls always look clean and classic , but without the right styling, it can get boring, fast. Whether your design aesthetic is coastal, boho, or minimalist, we've got ideas for how you can make an all-white space have serious swoon-factor. This is white living its best life.
Boho Farmhouse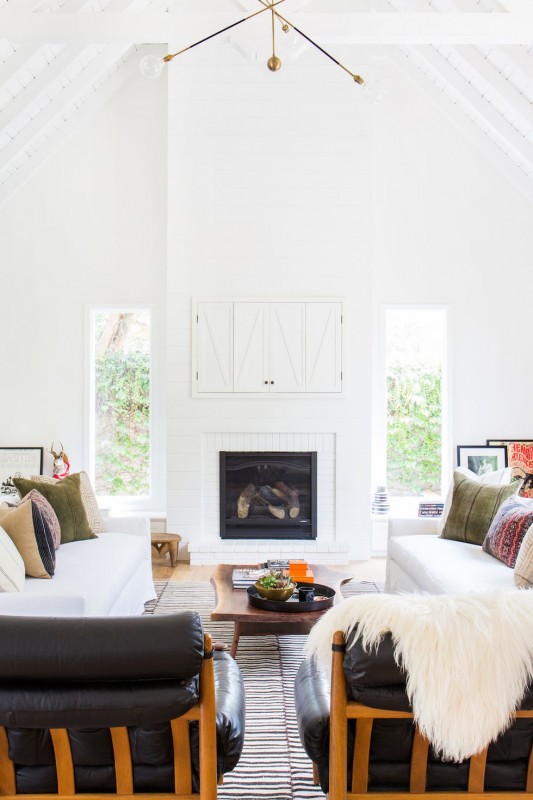 A crisp, matte white is totally timeless. It makes this already expansive living room feel even larger. Though it's got the frame of a classic farmhouse, the boho decor adds seriously unexpected character.
Try An Open-Concept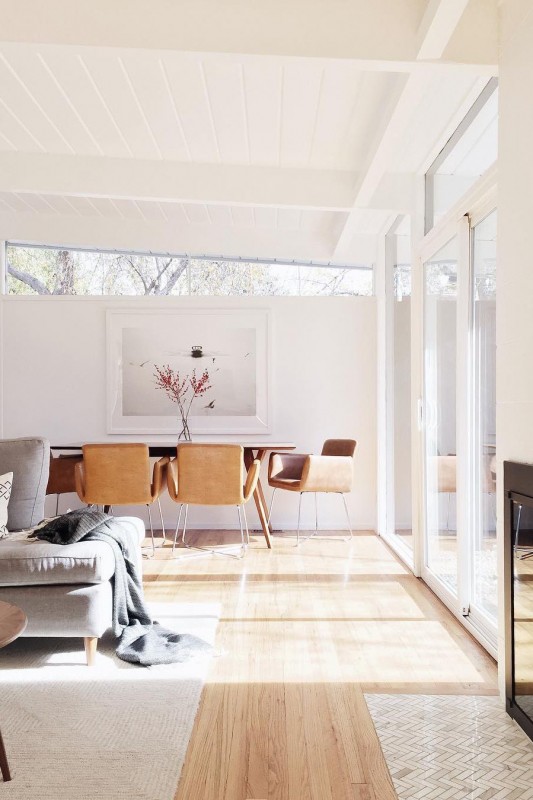 An all-white palette looks amaze with an open-concept layout. It'll help make the room feel even brighter and spacious.
Turn Your Bathroom Into A Spa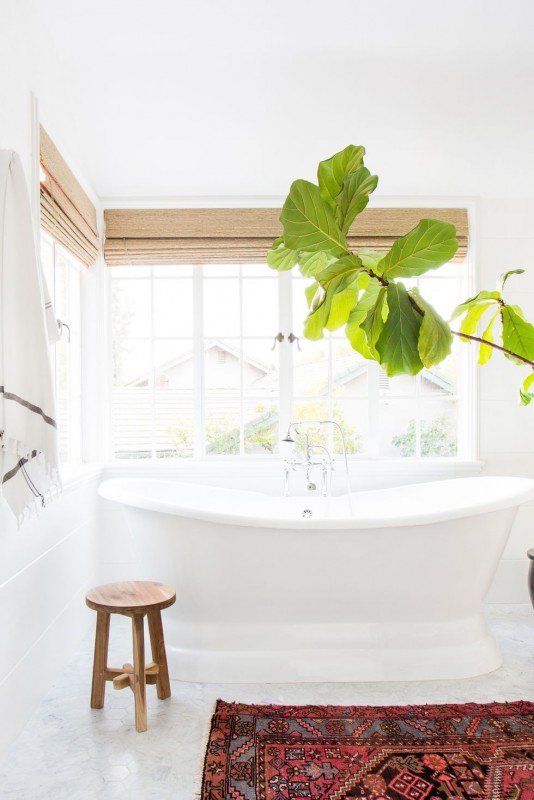 Spoiler: White looks even better in a bathroom if you have tons of natural light. Add a plant and you'll feel like you're in a spa.
Think Nautical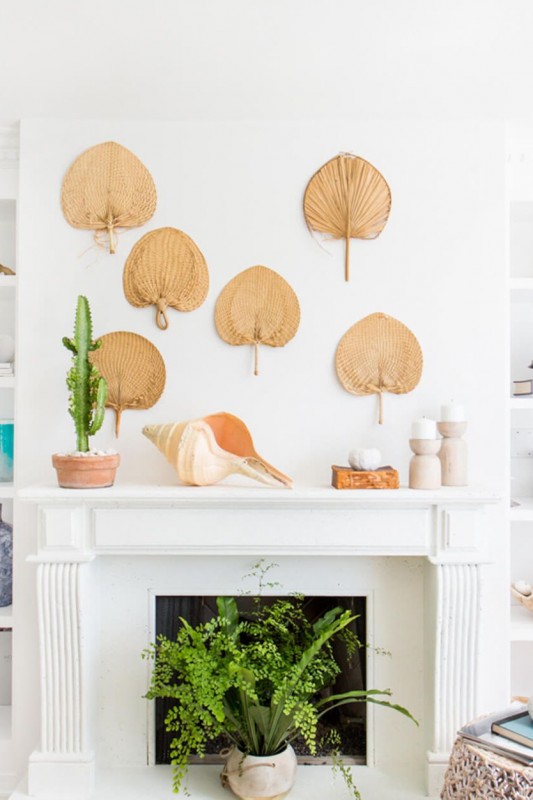 Live by the sea (or just wish you did?). Paint your room white, then decorate with coastal accents.
Cool Minimalist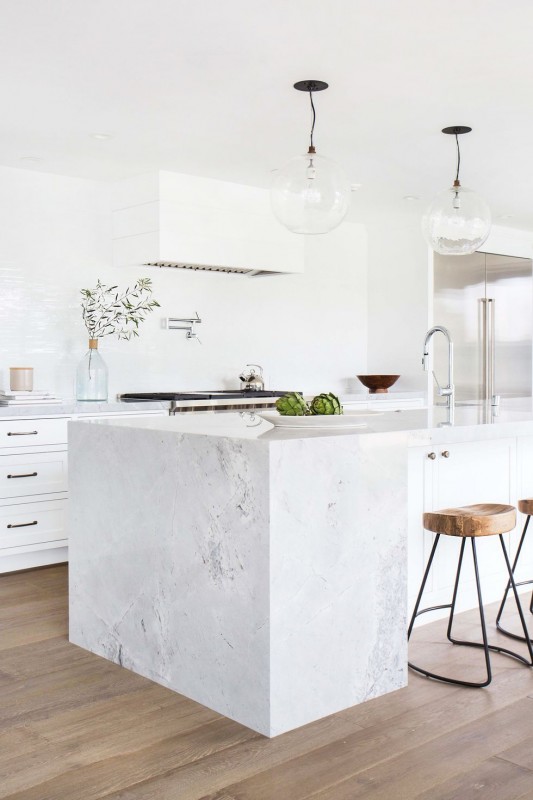 White is the obvious way to make your kitchen feel dreamy, but this minimalist kitchen takes it to another level. Less is more, and we're here for it.
Use Your Green Thumb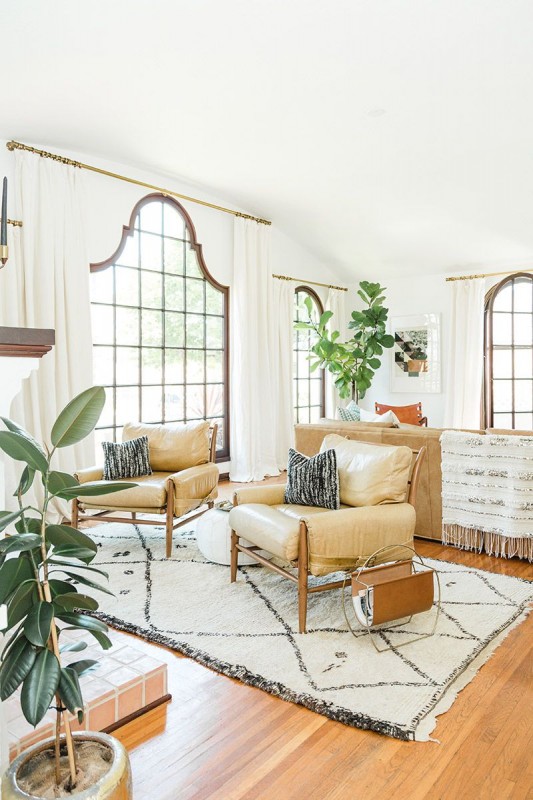 All white can get boring, fast, so liven it up with potted plants and greenery. It'll feel like an actual oasis in your living room.
All The Cozy Feels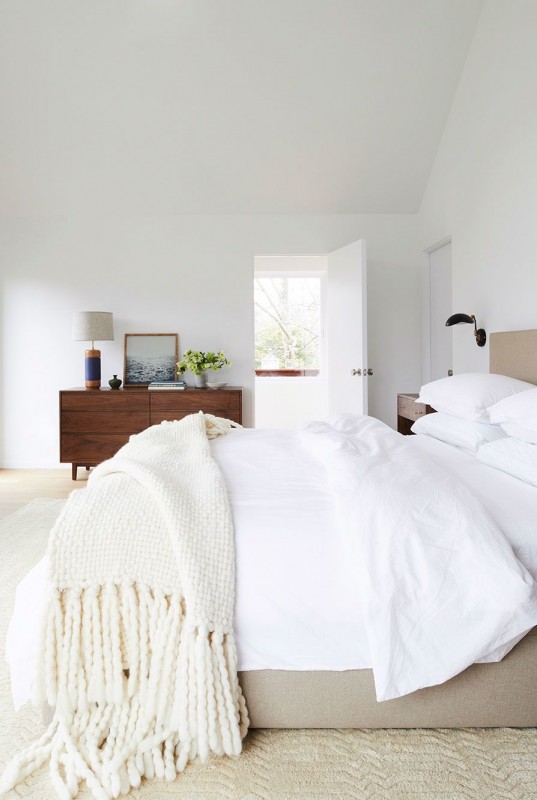 Even though this bedroom is massive, it still feels intimate thanks to a mostly all-white color scheme, and maybe the most comfortable looking bed ever. We're now convinced our beds need an oversized, chunky knit throw.
Play With Texture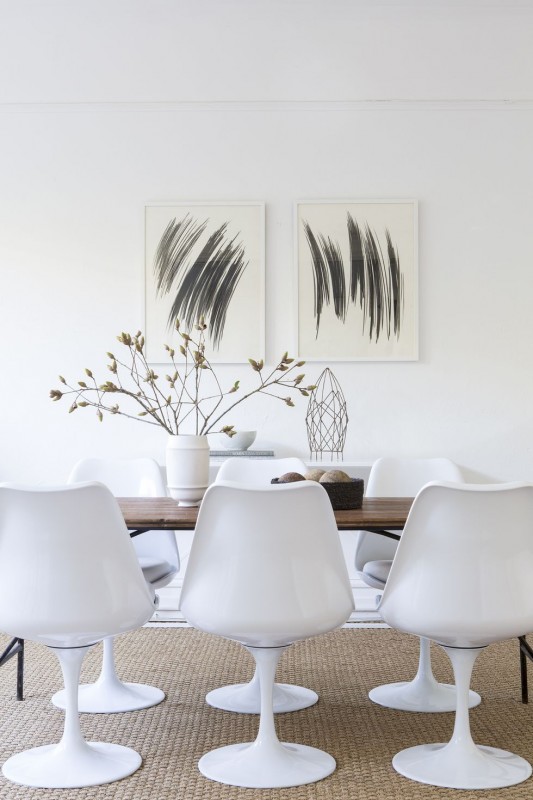 Warm up a white room with texture—think woods, seagrass, rattan, or anything natural. It's perfectly minimalist, but still feels inviting.
Keep It Simple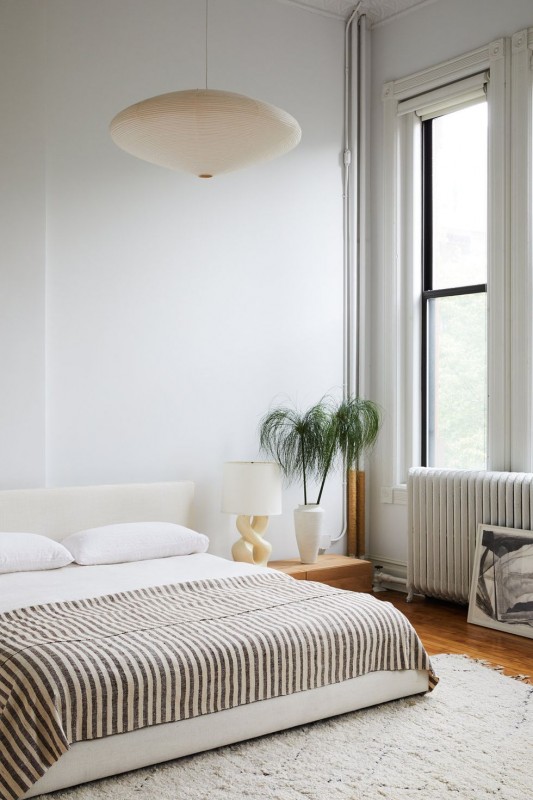 Super high ceilings, white walls, a streamlined bed—this bedroom is super simple but the effect is so calming. We'd have sweet dreams on repeat.
Make A Statement With Lighting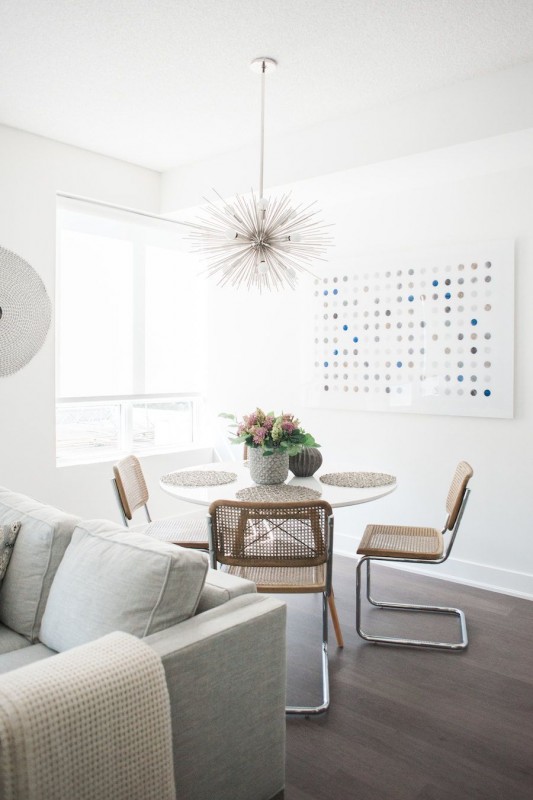 Your white walls definitely aren't making the statement, so let your lighting do the talking. This metallic pendant adds a cool, modern, glam vibe to the dining nook.
Shiplap For Days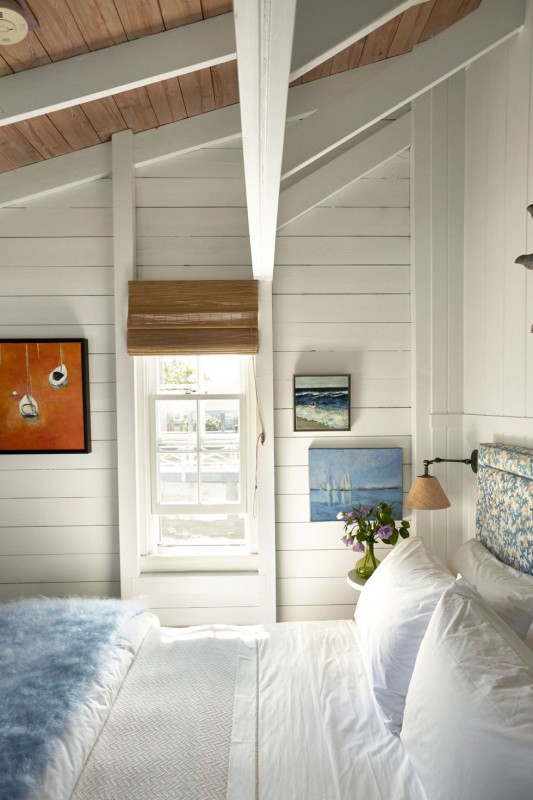 White shiplap walls in the bedroom of this Nantucket boathouse create a nautical vibe that still feels timeless.
Go A Little Off-White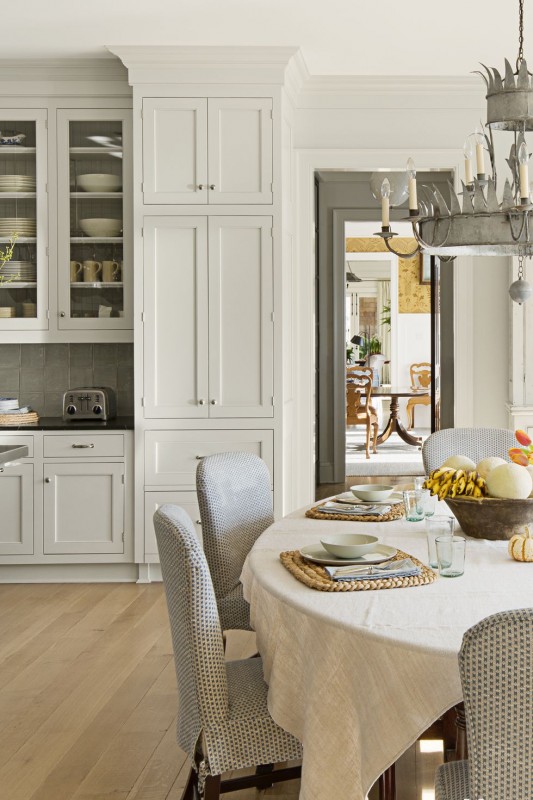 Pure white can sometimes look stark, but if you want to keep your space light and bright, there's a solution. Try cream or off-white—the warmer tones feel more inviting.
Marble Goals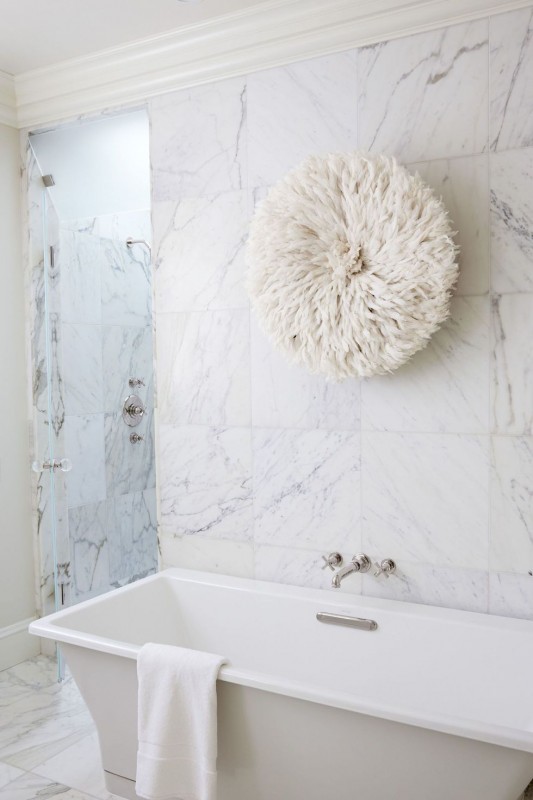 This is the marble bathroom our Pinterest dreams are made of. Even though this bathroom is mostly white, the black and grey veins in the marble give the space depth.
Wood-Paneled Everything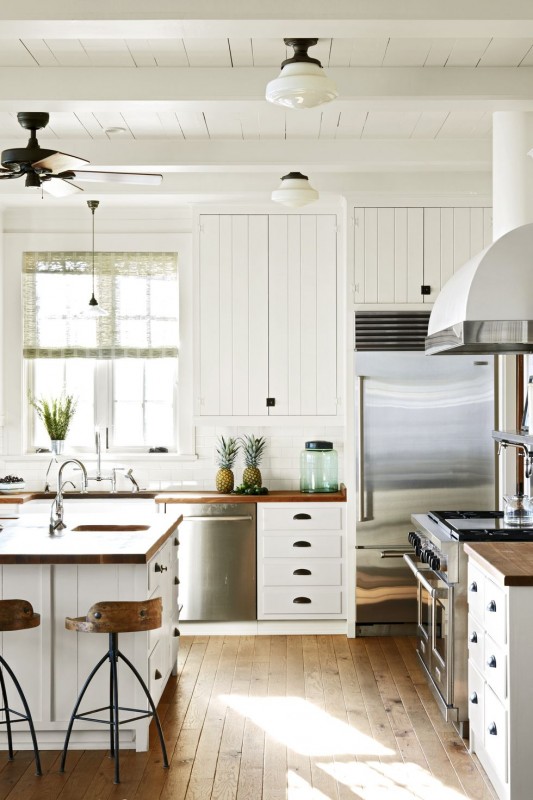 Between the pale oak floors and butcher block counters, this Florida kitchen embraces an informal yet cozy aesthetic. Black latches on plank cabinetry lend extra vintage charm.
Accent With Black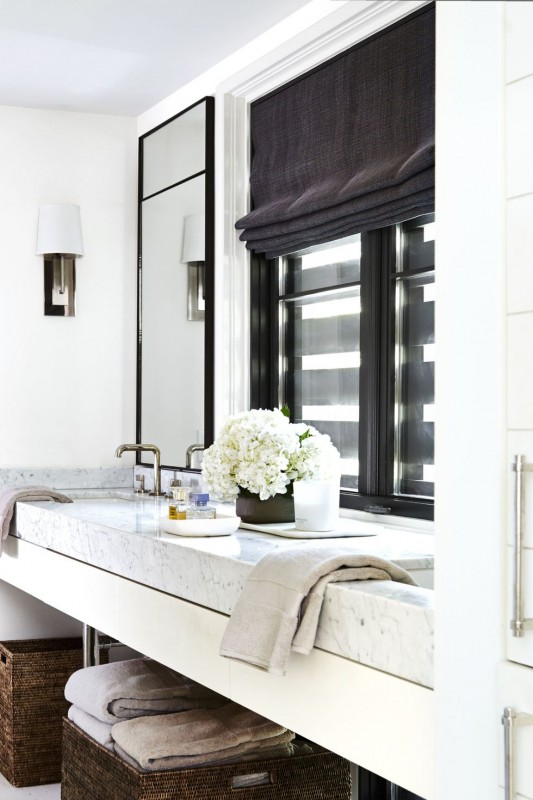 Is there anything sexier than a black and white combo? If it's a small space, keep it mostly white to make the room feel more spacious, then accent with black.