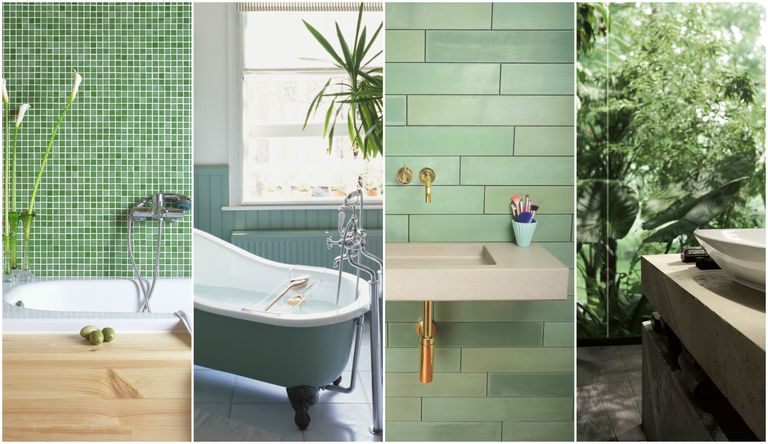 It's time to up the style stakes in your bathroom...
Thanks to leading colour experts Pantone, the vibrant and energetic Greenery was named their Colour of the Year 2017, and after influencing home, fashion and lifestyle trends, it seems we just can't get enough of green.
At a time when bringing the outside in is becoming an essential element of home decorating, and we're becoming more conscious than ever about our health and wellbeing and connecting with nature, this zesty shade of green couldn't be more relevant.
While we look to adopt and decorate our homes using these trends, one room that shouldn't be forgotten about is the bathroom.
Here, bathroom retailer Ripples share some top tips with us on bringing greenery into the bathroom. Jo Crane, designer and showroom manager at Ripples Reigate, talks through some of the key ways below:
1. A touch Of Luxe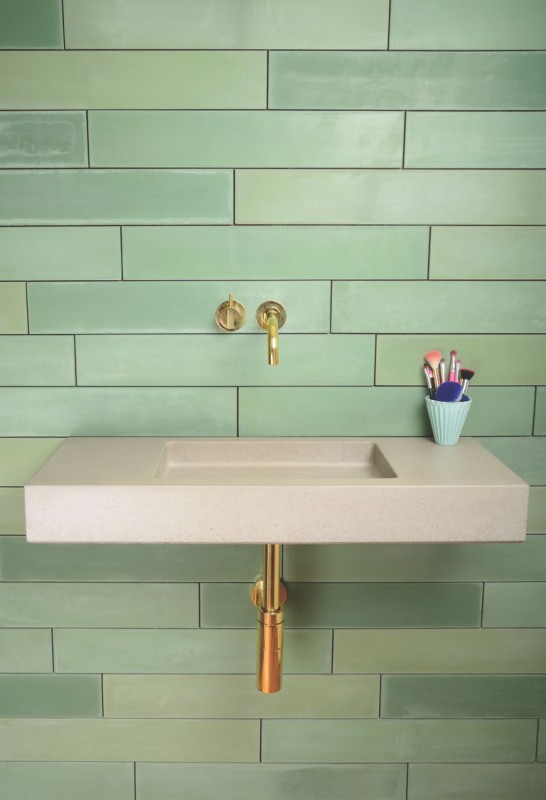 It's not just living rooms that can look stylish – up the style stakes by bringing a touch of luxe to your bathroom scheme too. 'Team greens with a darker colour palette to bring out the sophisticated and timeless side of this colour,' says Jo. 'Look to add a touch of metallic and champagne hues.'
2. Contemporary vs. Traditional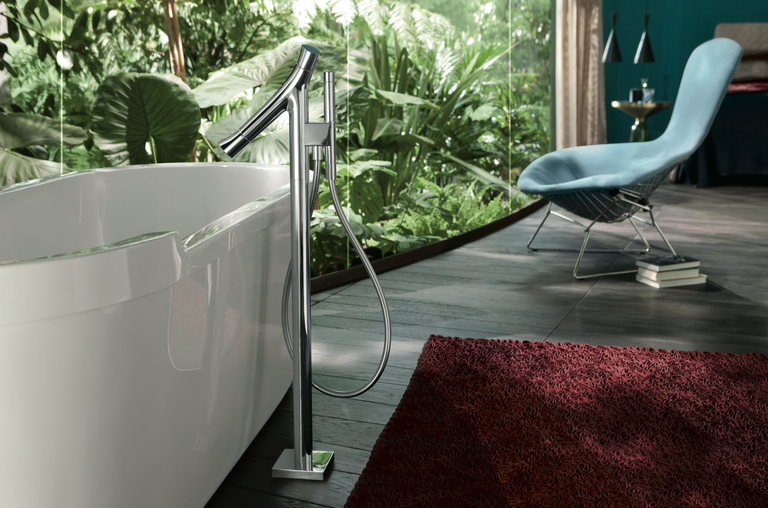 With so many shades of green available, choosing the right hue will depend on the style and decor of your bathroom. Jo advises: 'When it comes to green, the end result will depend on the tone of colour you have used. If your bathroom has a nod towards the traditional then you need to be looking at olive greens. If a contemporary space is more your style then the bolder the better.'
3. Trial the trend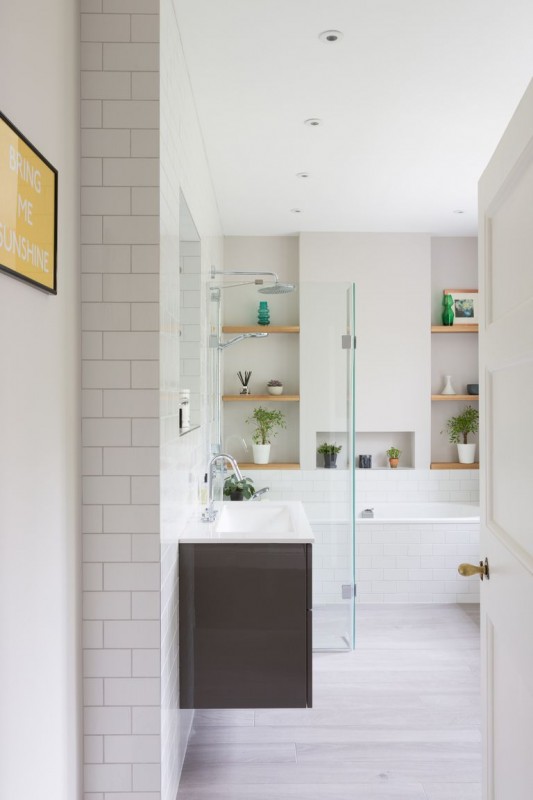 'If you want to trial the trend then look at accessories – many suppliers are now introducing green acrylic tables and mirrors which add an instant update,' explains Jo. 'A statement radiator in a pop of colour is also a great design option; coloured radiators not only lift a space but can increase heat output up to 20 per cent too.' Alternatively, you can introduce smaller green accents into your bathroom, like a toothbrush holder and soap dish, or a set of green towels.
4. Plant life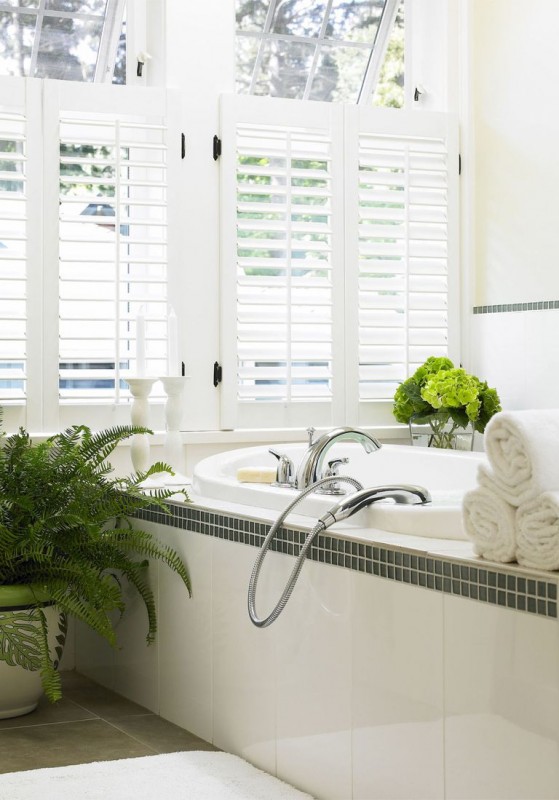 We're always talking about the benefits of houseplants and how to create an indoor oasis, and that shouldn't stop for the bathroom. Earlier this year, Pinterest revealed in their trends report that searches for shower plants were up by 302 per cent. 'The introduction of plant life into the bathroom makes this space connect with the outside and turns it from a cold clinical space into a living space; one you want to spend time in,' says Jo.
5. Create a statement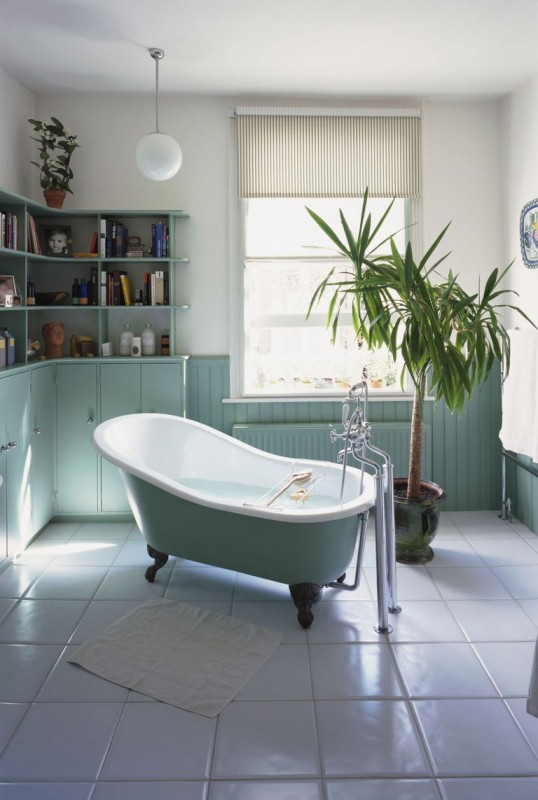 'If you want to create quite the statement in your bathroom then painting the external surface of a bath can really lift the space,' Jo suggests. 'Opt for a subtle shade of green, mixed with encaustic tiles to create a hotel-inspired bathroom.'
6. The Detail is in the Décor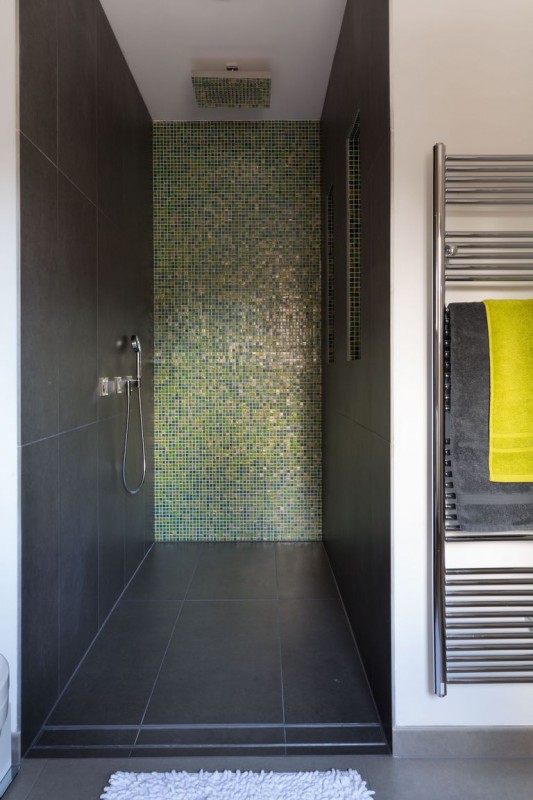 Jo says a popular way of adding colour into your bathroom is with a feature tile or the use of different materials. But, 'it's important to go sparingly,' she warns. 'Look to introduce a mosaic detail in a shower recess, coloured glass would work well too – consider using the glass as a vanity unit in a splash of cool mint green.'
7. Bring the outdoors in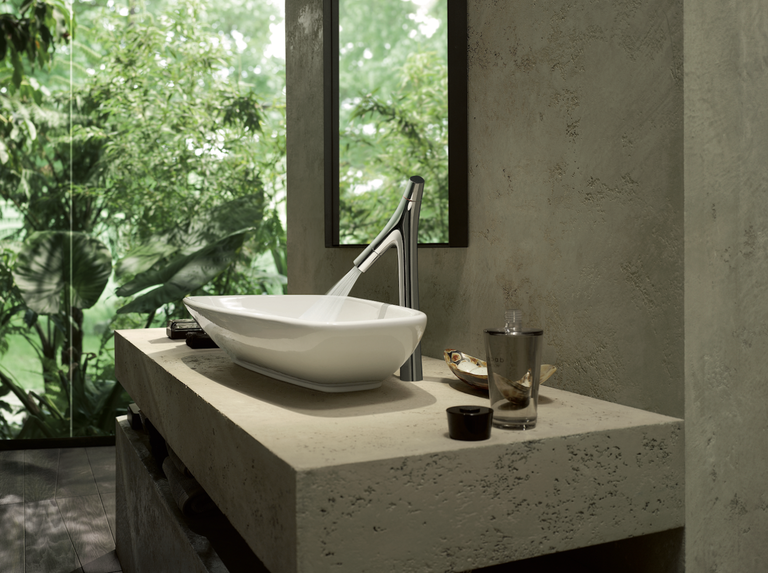 'Green works beautifully with natural woods – I'm always a fan of forest greens mixed with copper and brass tones for your fittings too,' says Jo. 'Consider using lighter tones of wood with darker greens and walnut tones to offset those brighter lime greens.'