Lotus Karen Princess Bed Canopy Romantic Round Dome Double Ruffles Mosquito Net for King Queen Full Twin Size Bed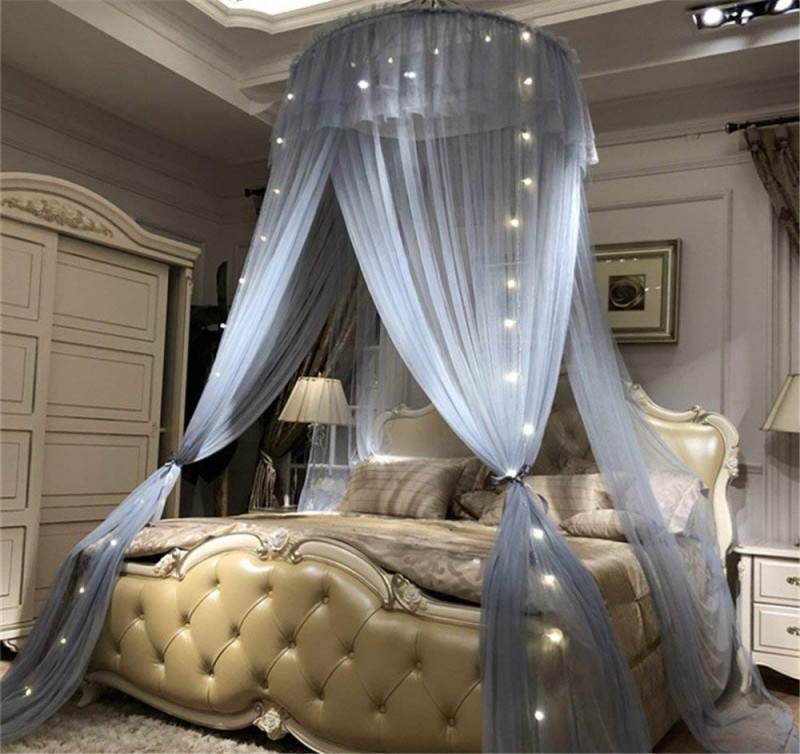 SIZE AND PACKAGE. The height of bed canopy is 265 inches. In addition, the top diameter is 47 inches and the bottom perimeter is 394 inches. The package includes the bed canopy, usb light decoration. Ideal gifts for your baby.
THREE OPENINGS. There are all 3 openings of the bed canopy. It is very convenient for you to go to bed. The entrances generously overlap keeping insects out and has the added benefit of looking gorgeous when used as a Decorative Canopy over you or your toddler's bed.
ENOUGH LARGE SPACE. This bed canopy has ideal size,perfect fit for any size bed, hanging ring in center, round dome bed canopy exudes a unique sense of security. You can enjoy your own time completely in it.
GORGEOUS DECORATION. Bed canopy will enhance your bedroom and homes décor by providing a draped canopy over your bed. You can turn your home and bedroom into the palace you have always dreamed of with this princess bed canopy.
LOTUS KAREN GUARANTEE. If you are not satisfied with the bed canopy, just return it within 30 days for a full refund. No questions asked,no hassle. 24-hour customer support, 30-day money back guarantee, 2-year warranty.
Recent Posts
Most Read
Popular Posts
Donate
Tags