Simmer Stone Rose Gold Wall Grid Panel for Photo Hanging Display & Wall Decoration Organizer, Multi-Functional Wall Storage Display Grid, 5 Clips & 4 Nails Offered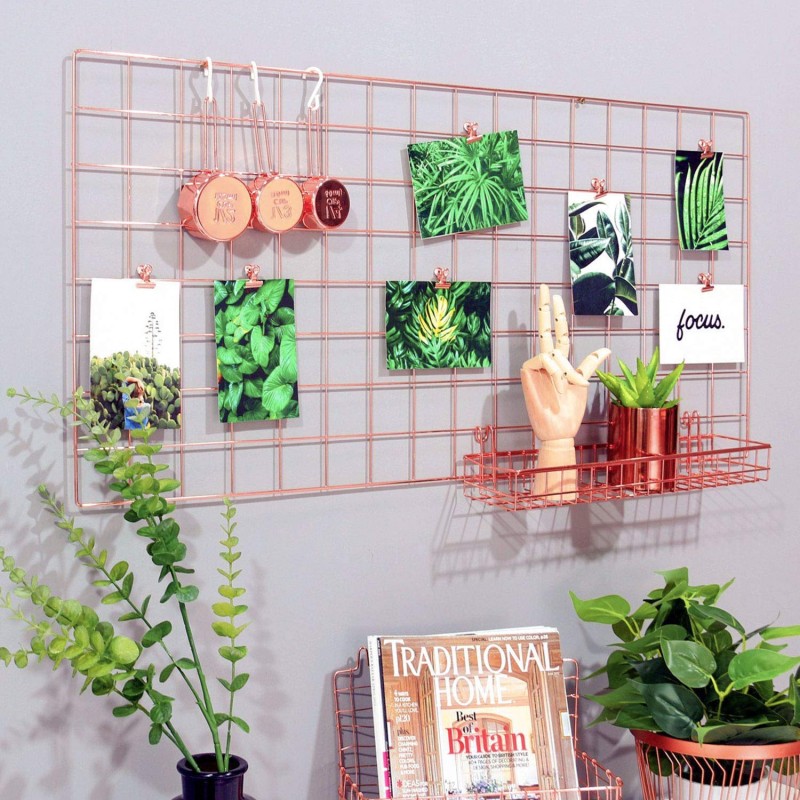 Nails & Clips Offered For Your Convenience - Offers 5 chip bag clips & 4 non-trace nails. Giving you a comfortable way to set up.
Adorable DIY Home & Office Wall Décor – Creating a different style for your room, taking some difference to your life, making a stunning life for yourself and your family.
Perfect Display For Your Favorite - Great for cliping photo, postcard, artwork, kid's drawing or any thing you like. Decorate your wall at anywhere, anytime and any way you like.
Organize Your Things Well - Help you to keep your stuff neat and tidy, such as books and mails of your study, hat and scarf of your hallway, small plants and trinkets of your living room. (May Require More Accessories)
Shiny and Corrosion Resistant - It's made of high quality wire metal and electroplated to rose gold, shiny and beautiful.
Recent Posts
Most Read
Popular Posts
Donate
Tags