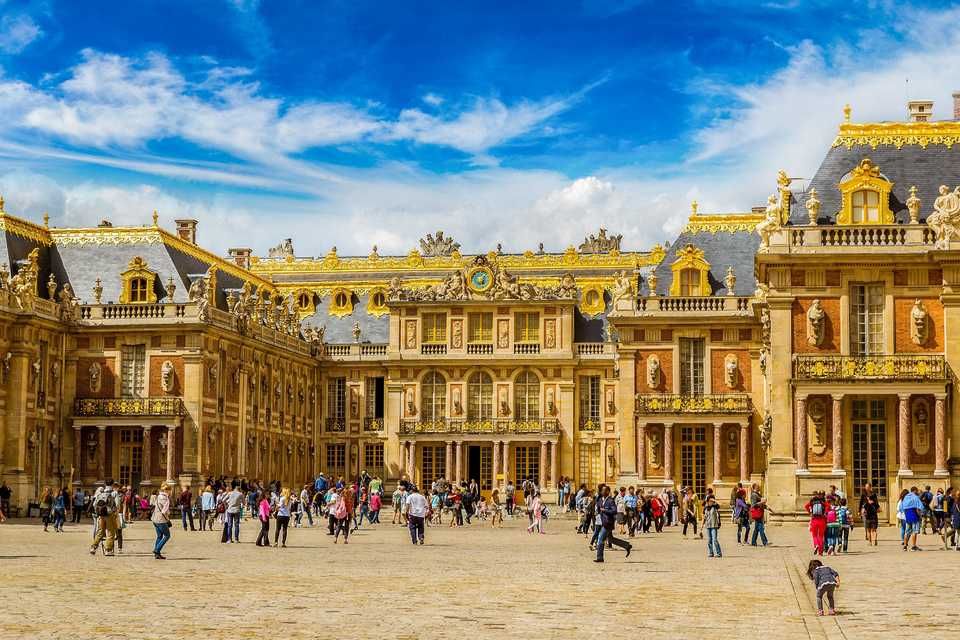 With your pre-purchased ticket, you have full access to the entire domain of Versailles, including the Palace, Trianon, Marie Antoinette Estate and gardens (if there is no water feature show). Enjoy audio commentary in 11 languages in the palace.
Experience
Highlights
Enjoy full access to the castle and gardens of Versailles for 1 or 2 days
Learn more about the "Sun King" and other legends of the French monarchy thanks to your audio guide
Take a walk through the formal and informal gardens (on dates when the Fountain Show is not available).
Visit the private estate of Marie Antoinette
Watch the fountains light up to the sound of music (optional)
Stroll through the dazzling Hall of Mirrors

Full description
Visit the palace and gardens of Versailles with a pre-booked 1-day or 2-day full pass. Discover the ornately decorated State Apartments and the stunning Hall of Mirrors in the official residence of the French monarchy from 1682 to 1789. Find out more about Louis XIV and other French kings with a free audio guide.
Versailles is just 30 minutes by train from central Paris and was a sleepy village until Louis XIII. In 1623 began construction of a hunting lodge. By the end of the century, city and castle became the symbol of the absolute monarchy of the ancien régime.
Louis XIV. The royal family moved into the palace in 1682, and in a second construction phase (1678-1715) two huge new wings were added. With your 1 or 2-day pass, you can visit the State Apartments built by Le Vau. Get a sense of life at the French court as you stroll through the sparkling mirror hall. Stroll through the legendary gardens at your own pace and admire fountains, sculptures and beautifully manicured lawns.
You also have access to the Grand and Petit Trianon on their own grounds. See where the "Sun King" would privately talk and where he would go to avoid the rigors of court life. Then go to Marie Antoinette's estate and find out where she would seek private shelter.

Includes
Entrance ticket to the palace
In the Palace: access to the Grand Apartments, the Hall of Mirrors, the Royal Chamber, the Queen's Chamber and the apartments of Mesdames
Access to the entire domain of Versailles (Versailles Palace, Marie Antoinette estate, Trianon Gardens and Versailles)
Audioguide (available in 11 languages)
What is not included?