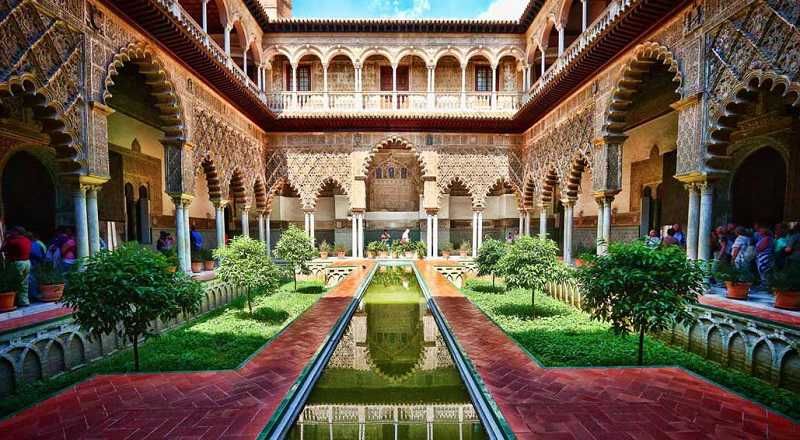 Take a 1.5-hour guided tour of Seville's Alcazar and experience the history of one of Spain's most exquisite buildings. Learn about the time of the Almohads and the great kings of Spain who have settled behind their walls.
Experience
Highlights
Skip the long lines to Sevilla's Alcazar
Stroll through fragrant flowers in the gardens and courtyards of the Alcazar
Learn about the Almohads and the Christian kings who resided in the Alcazar
See beautiful examples of Mudejar architecture
Experience the Alcazar with all your senses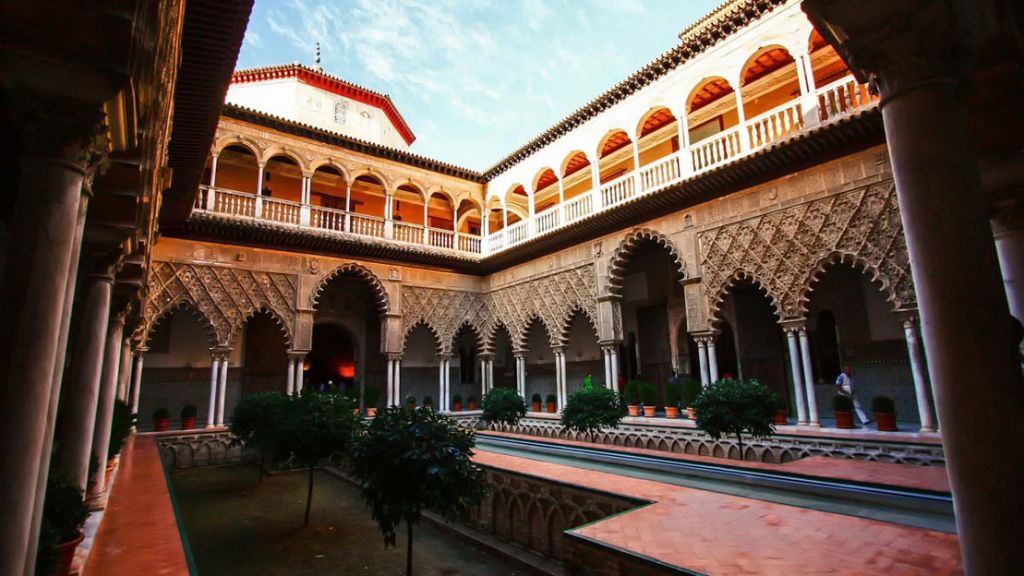 Full description
Discover one of Spain's most extraordinary buildings on a 1.5-hour guided tour of the Alcazar in Seville.
Meet your guide at the Plaza del Triunfo to skip the long queues created by the Cordoban governors of Seville in 913. Learn more about the history of the Alcázar and its expansion in the eleven centuries of its existence.
Enter the ornate complex to see the exquisite additions of the Almohades, which turned into a fortress in the 12th century. Travel through time listening to stories of Christian Fernando III, who moved to Alcázar in 1248 when he took Sevilla.
See architectural testimonies of Moorish Muslim rulers, government officials, bailiffs and royal guards. Marvel at one of the most outstanding examples of Mudejar architecture in the Iberian Peninsula. Experience the palace and the gardens with all your senses, from the sound of the fountains to the scent of flowers to the intricate Mudejar plasterwork and beams in the Patio del León.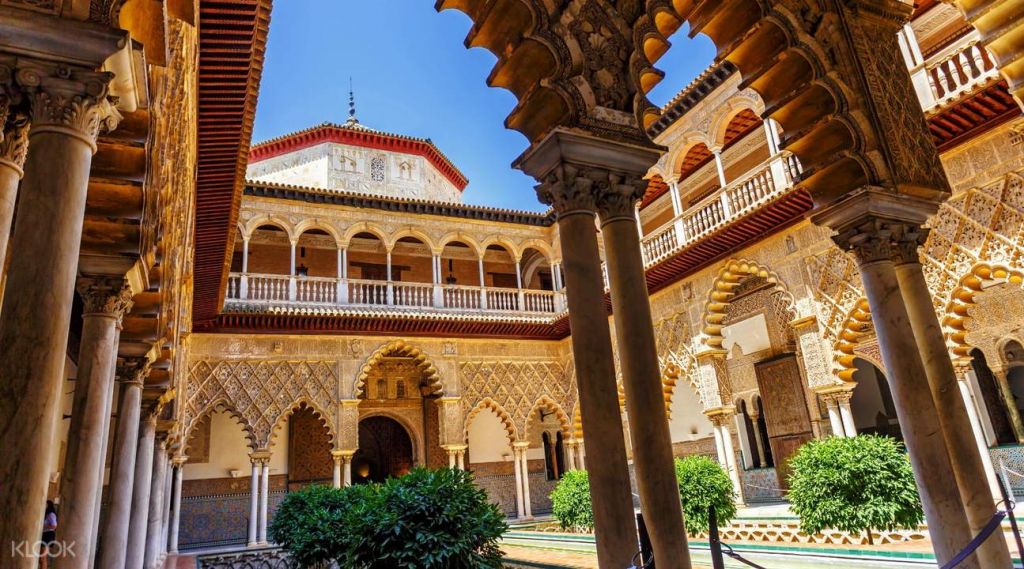 Includes
Ticket without queuing for the Alacazar
To lead
What is not included?
Admission to the royal chamber
to whisper
See The Price