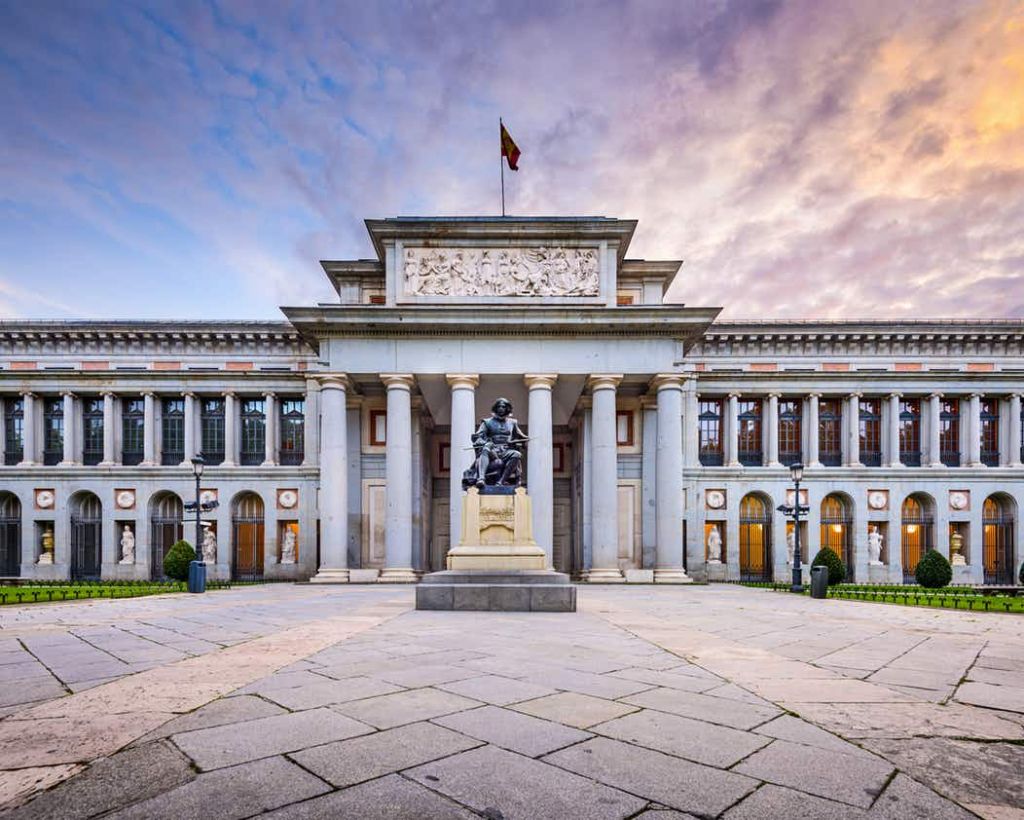 Discover masterpieces of art with a full-day ticket to the Prado Museum of Madrid and admire works by Velázquez, Goya, El Greco and many others. The collection covers the entire spectrum of Spanish art and comprises 7,600 paintings and 1,000 sculptures.
Experience
Highlights
See the largest and most important collection of Spanish painting in the world
Admire paintings by Rembrandt, Dürer, Titian, Murillo, Velázquez and Goya
Explore the Sculpture Collection of the Prado and discover more than 900 works and about 200 fragments
Explore the European and Spanish art schools of the 15th to 19th centuries
Stroll through the galleries of the Madrid Prado Museum to see the royal Dauphin treasure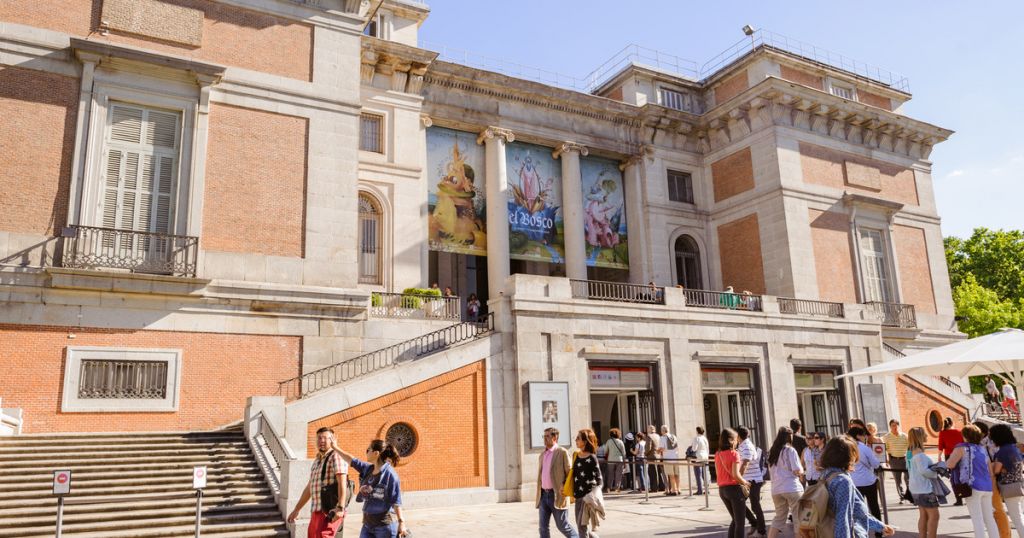 Full description
Since its opening in 1819, the Prado Museum has acquired a dazzling collection of paintings, sculptures, prints, drawings and decorative works of art that cover the history of Spanish art to form one of the best collections of European art in the world.
Based on the former Spanish Royal Collection, the Royal Museum became known as the National Museum of Painting and Sculpture and later as the Museo Nacional del Prado. The collection currently comprises around 7,600 paintings, 1,000 sculptures, 4,800 prints and 8,200 drawings as well as numerous historical documents.
Your day pass entitles you to access more than 1,300 works currently on display in the main building. The size of this collection can cause visitors a headache when deciding what they want to see. However, the Prado has organized three routes, focusing on his masterpieces from the Romanesque period to the 19th century.
Once in the house, you can purchase an audioguide that will quickly guide you to works by artists such as Bartolomé Bermejo, Pedro Berruguete, Sanchez Coello, El Greco, Ribera, Zurbarán, Murillo, Alonso Cano, Velázquez and Goya.

Includes
Ticket for the Prado Museum
Temporary exhibitions
Booking and processing fee
What is not included?
travel Guide
transfer
Audioguide (can be bought in the museum for EUR 3.50)
souvenirs
food and drinks
See The Price