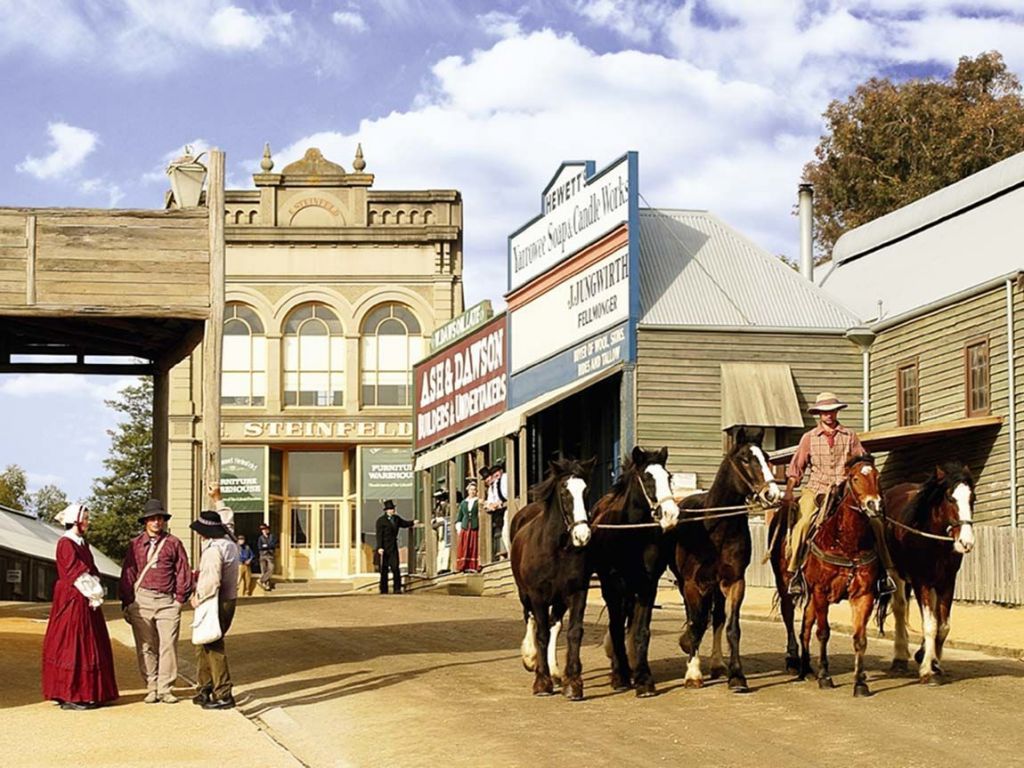 Go underground on a full gold mine tour and see the city on a horse-drawn carriage. Visit the Gold Museum and enjoy a sound and light show.
Experience
Highlights
Experience 2 underground gold mining adventures
Search for real gold in Diggings Creek
Admire the millionaire sound-and-light show

Full description
View a spectacular gold charge with your Sovereign Hill Day Ticket, take a guided tour of the underground gold mine, and tour the city on a horse-drawn carriage.
Shop in the 1850s style and visit hotels, schools and a Victorian theater. See massive steam-powered mining equipment in action and talk to wheel makers, candle makers and pastry chefs.
A visit to the Indoor Gold Museum is associated with admission. Discover an invaluable collection of gold nuggets, artifacts and coins and see exhibits on the history of Ballarat - a city built on gold!

Includes
See the Redcoat soldiers
Look for real gold that you can keep
Red Hill Mine Underground self-guided tour
Pour gold
Theater shows
Make sweets
candle Making
Wheelwrighting and coachbuilding
Blacksmithing
To press
Photo spaces
Visit to the Chinese camp
Entry to the Gold Museum
What is not included?
A fully guided gold mining tour can be purchased on arrival. Reservations are essential. Price: 7.50 USD for adults, 4.00 USD for children (5-15 years), 20.00 USD for families (2 adults and 4 children)
Carriage rides can be booked on arrival. Price: 5.50 USD for adults, 4.00 USD for children (5-15 years), 17.00 USD for families (2 adults and 4 children)