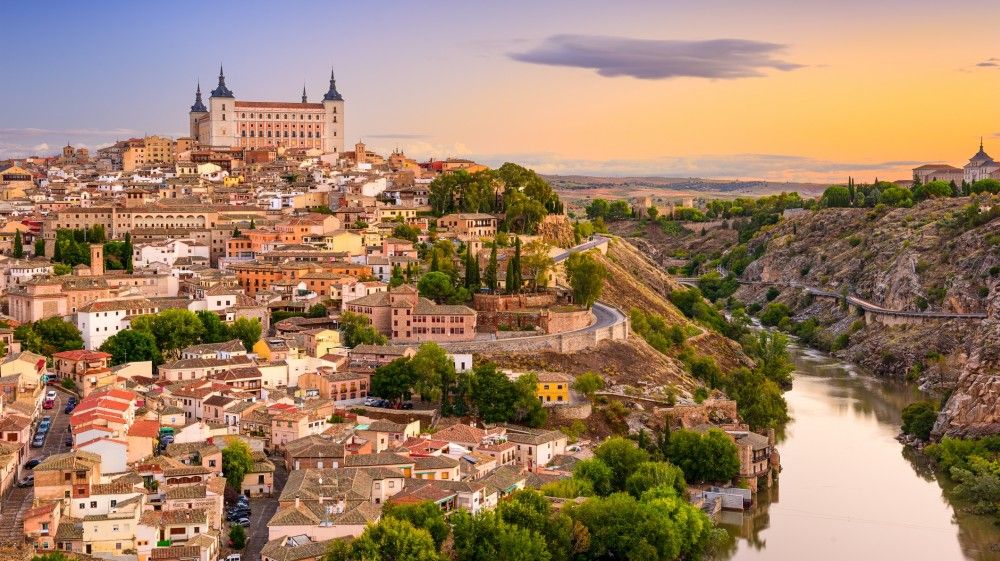 Visit the outstanding city of Toledo on this full-day tour. Get to know the city of three civilizations together with a tour guide. Enjoy a panoramic tour and six hours of free time exploring the city.
Experience
Highlights
Visit Toledo from Madrid
Learn the most important facts about the city from a tour guide while driving to Toledo
Enjoy a panoramic tour and take pictures of the city's most breathtaking views
Get a detailed city map with the main attractions
Discover the former capital of the Kingdom of Spain at your own pace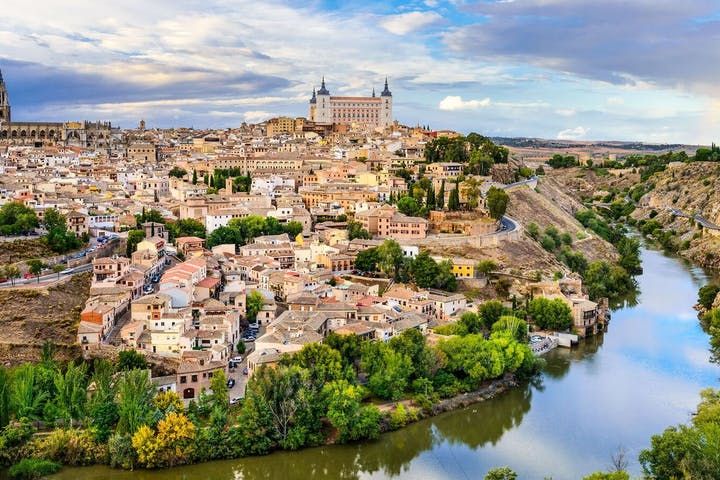 Full description
The comfortable tourist bus will pick you up in the center of Madrid. During the bus trip to Toledo, a travel assistant will share some of the most important and interesting facts about the city. Get a map of the city's main attractions, enjoy a short documentary, and discover Toledo's Miracle, a city declared a World Heritage Site by UNESCO in 1986.
Once you arrive in Toledo, enjoy a wonderful panoramic tour. The bus stops at several points to photograph the most impressive views of the city. The guide will take you to the main square of Zocodover. Then you have six hours of free time exploring Toledo. We recommend visiting the Cathedral of Toledo, the second richest Catholic building in the world after the St. Peter's Basilica in Rome. Admire the Alcazar, an impressive fortress and the most famous painting by El Greco, the funeral of Count Orgaz. Explore the narrow streets of the Jewish Quarter and do not miss the Santa Maria la Blanca Synagogue, San Juan de los Reyes Monastery, and the Christ the Light Mosque. Try Toledo's sweet almond and honey marzipan. The bus will pick you up from Plaza Granadal at 18:00 and bring you back to Madrid.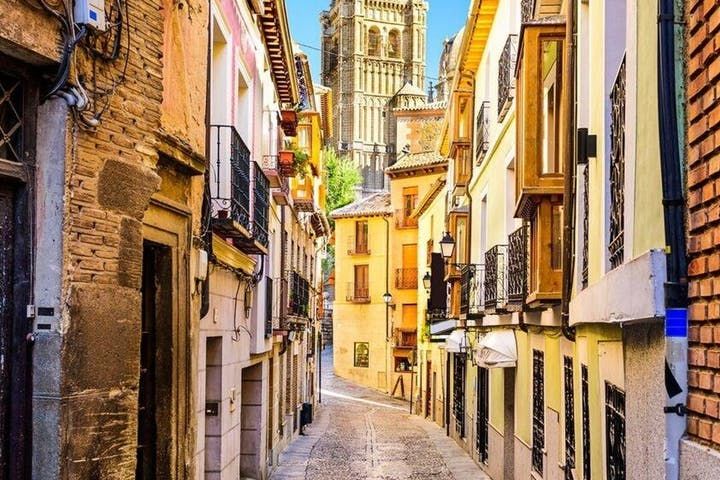 Includes
Round trip between Madrid and Toledo
Busassistent
Documentary about the bus ride
Panoramabustour
Detailed map of Toledo
What is not included?
Entrance fees to the museum
Guided tour of the city
Food or drink
See The Price