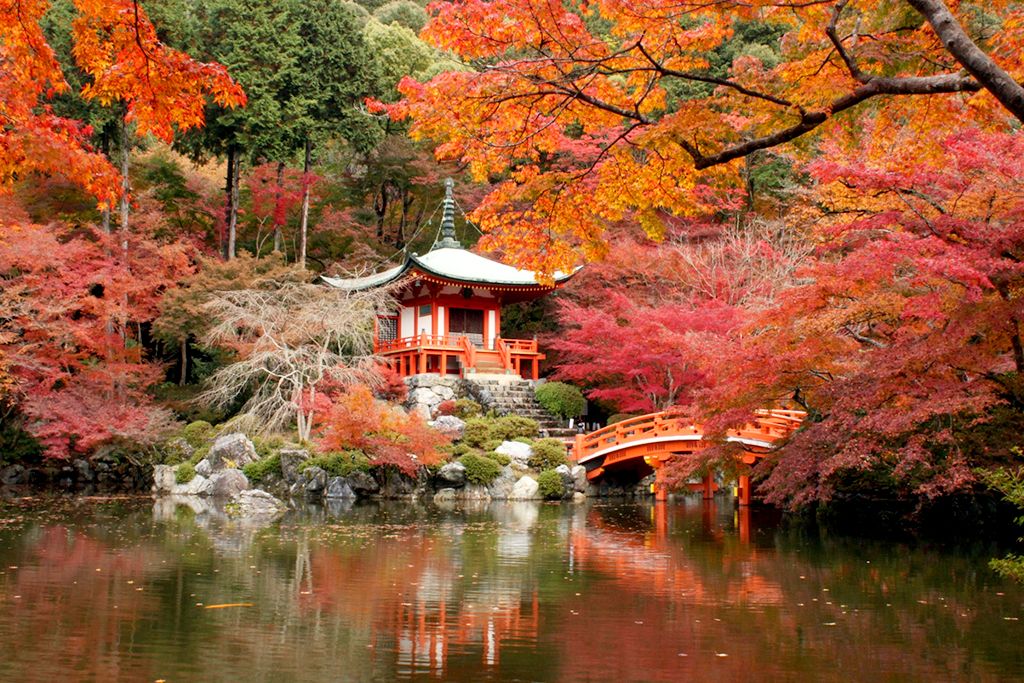 How to have the best time in Japan's iconic city of Kyoto
Shiny golden temples, ultra-calm Zen gardens and scarlet-lipped geisha are all evocative of Japan's old imperial capital. Kyoto is a soothing antidote to Tokyo's neon-bright, buzzing cityscape - a little over two hours away by bullet train. But the birthplace of many Japanese cultural traditions - including the tea ceremony, flower arranging and kaiseki multi-course cooking - isn't just about the past. Here you'll find sleek boutiques and technological institutes (this is where Nintendo was conceived), and its high concentration of universities means there's a young cool crowd about town. These are the best things to do in Kyoto.
Monkey around in bamboo groves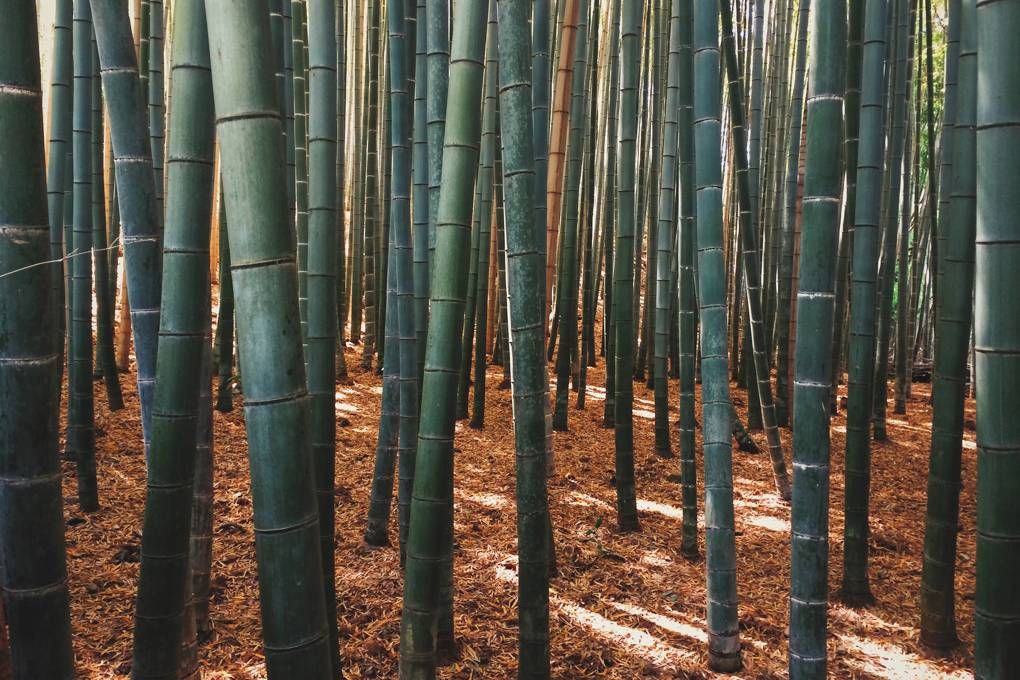 Just on the western outskirts of Kyoto lies the Arashiyama district. You can easily spend a whole day here: feeding the primates at Monkey Park on the slopes of Iwatayama; winding through valleys on board the Saga Scenic Railway or on a boat down the Honzu River - the best way to take in the delicate shades of pink of the spring cherry blossom, and the vibrant sunset hues in autumn - and amble around the sky-high bamboo groves and verdant rice fields. Pick up a seasonally flavoured ice cream such as sweet potato and chestnut in October and November, and cherry blossom in March and April.
Have a cherry-blossom sundowner by the river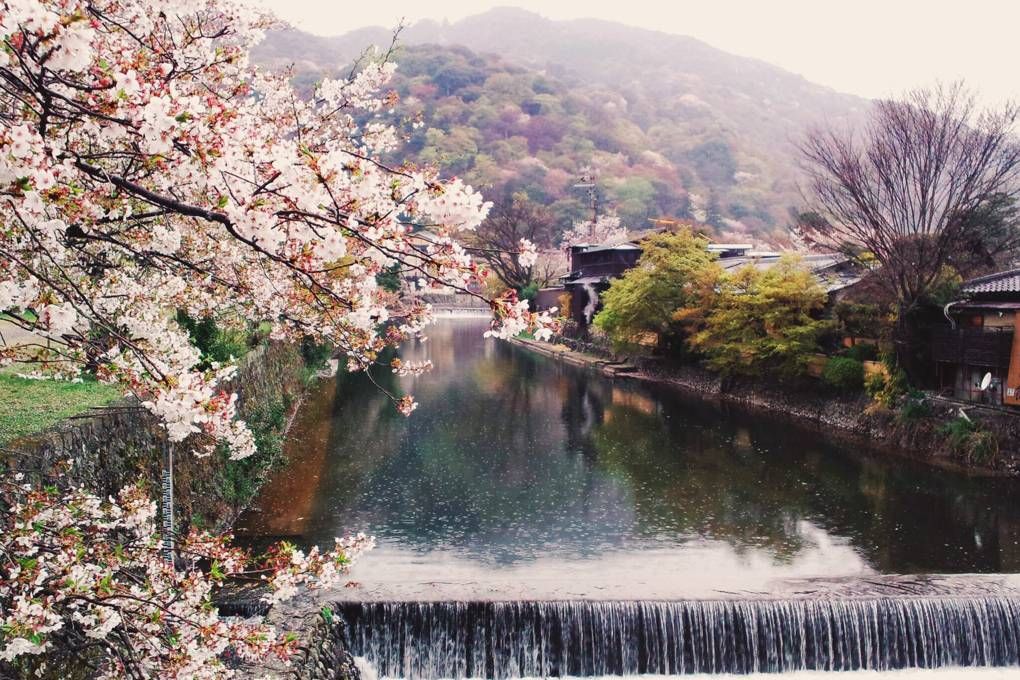 During balmy evenings join the groups of Kyotonians who gather on the banks of Kamogawa, especially when the cherry trees are blossoming (there are extensive weather reports predicting the percentage of bloom in the run up to the season). It's right near Sanjō Keihan station, so pick up drinks snacks from the nearby conbini (convenience store), kick back on a patch of grass and enjoy the gentle hubbub of buskers, street artists, and fire-eaters. It won't be long before a humble local asks you to join their group as a guest of honour.
Storm the gates at Kyoto's landmark shrine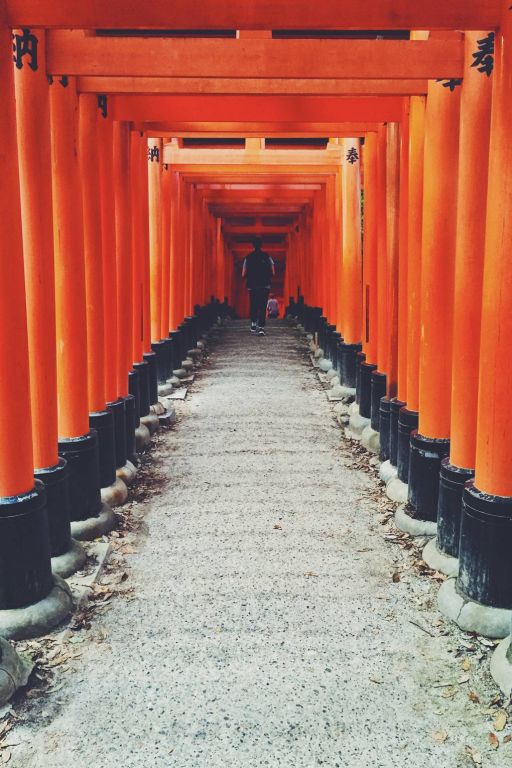 By day, the instantly recognisable Fushimi Inari Shrine and its orange torii gates - there are more than 1,000 - are inundated with visitors, but at night it transforms into the most peaceful place. It's best to go with a friend as it becomes very quiet and the atmosphere almost eerie. Follow the woodland trails halfway up the sacred mountain (about 30-45 minutes), past mini shrines and stone-fox sentinels to Yotsutsuji intersection for spectacular views of the city.
Pick up the sharpest souvenir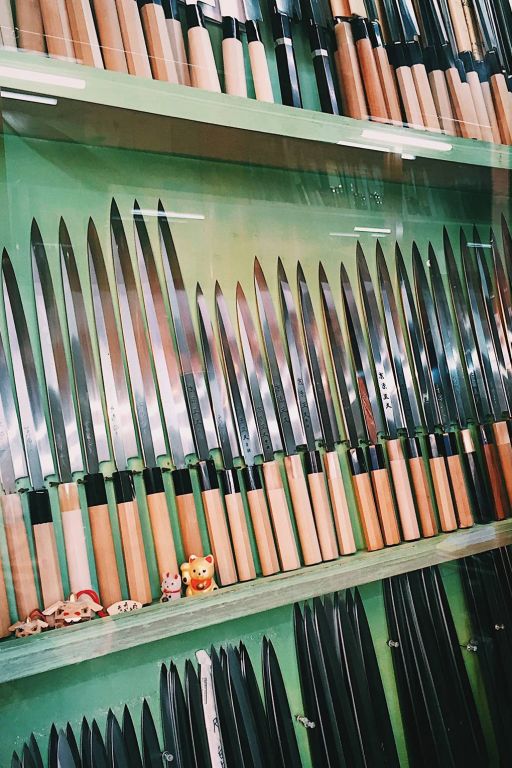 Nishiki Market is home to Aritsugu, one of the oldest knife makers in the country. Founded in 1560, it used to make samurai swords for the imperial household; today it makes some of the finest kitchen knives in the world. They are a little pricey but come with a lifetime guarantee. Staff also offer engraving and lessons in how to sharpen knives effectively, ensuring yours will slip through a loaf of bread like butter.
Put your face on a sticker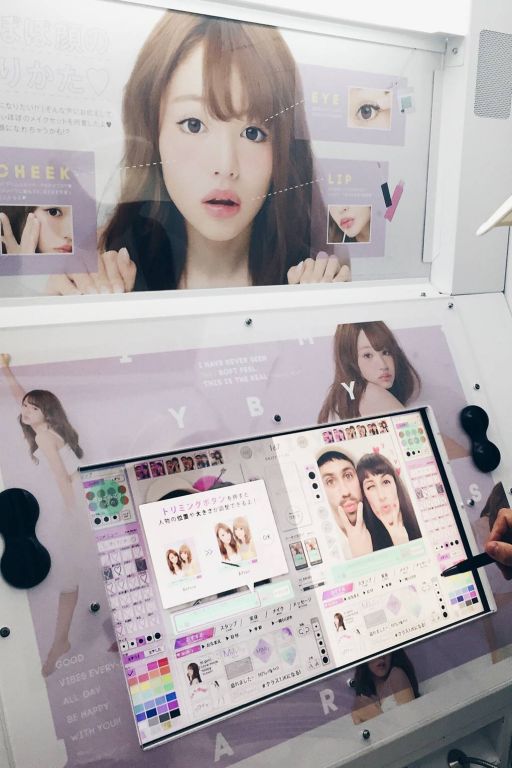 Purikura (Print Club) takes the photo booth beyond the next level: they're fun, interactive and some can fit a dozen people. Pose in front of a green screen and edit snaps by adding cute hearts and funny slogans, and make your eyes as big as anime characters - a purikura signature. Print multiple copies of these sticker-photos and send a digital version to your phone to have as your background screen and send to friends. Find them in one of the many arcades around the Shijō district.
Put on a kimono and join in a street party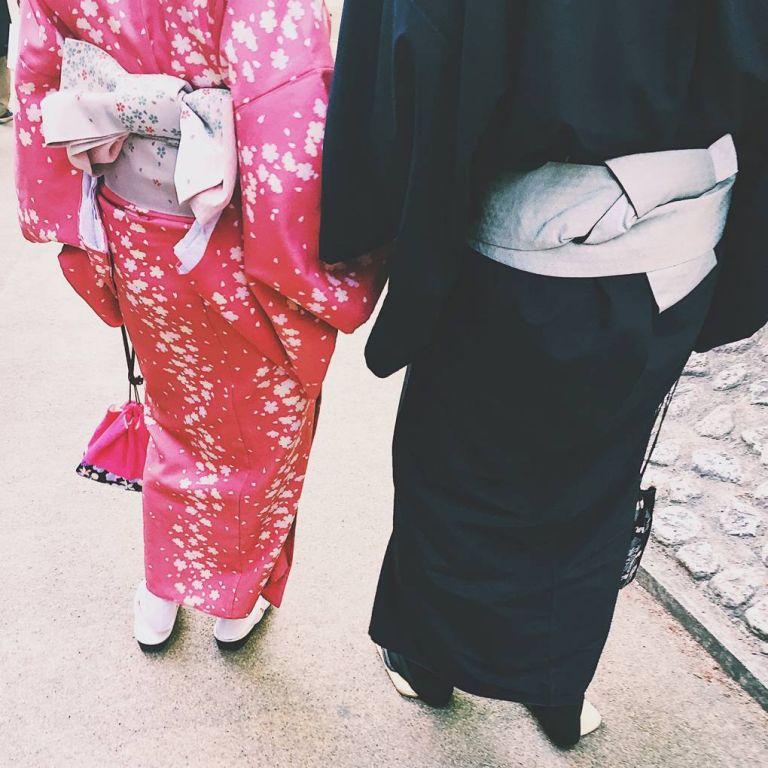 Gion Matsuri is the country's most well-known festival, and one of the oldest (it's been celebrated every July since 869AD). Originally held to appease the deity of the plague, the festival goes on for almost a month; however, the main highlight is Yoiyama on 16 July. This doesn't actually take place in Gion but around the streets of Shijō where giant ornate floats up to 25 metres tall line the streets. The best time to join in is during the evening, when the air buzzes with excitement, whiffs of yakitori (grilled-chicken skewers) fill the air, and paper lanterns and sparklers illuminate laughing faces. Everyone dresses up in a traditional yukata, a light-cotton kimono, and browses through stalls selling lucky charms and kakigōri, sweet shaved ice - the perfect remedy for a hot and humid evening.
Practise your chopstick technique with a tasting menu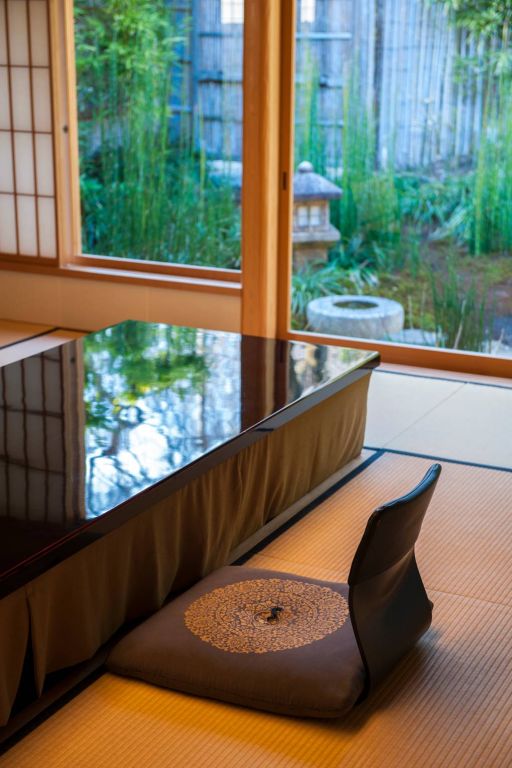 Kaiseki ryori is Japan's version of the multi-course tasting menu, which was first conceived in Kyoto. It showcases various techniques and preparation methods, and is a harmonious blend of taste, texture, appearance and colours of food. Book well in advance for the three-Michelin-starred restaurant Kikunoi, at the foot of Higashiyama mountain and close to Kōdai-ji temple. Guests are greeted like royalty and have their own traditional tatami-mat room - no shoes are allowed so leave mismatched socks at home - and even a private bathroom. The 12-course menu is seasonal and starts at about £80 per person. What to expect? Everything from red sea-bream sashimi and sea-urchin roe to ponzu jelly and spring-orchard blossom.
Perform your favourite pop songs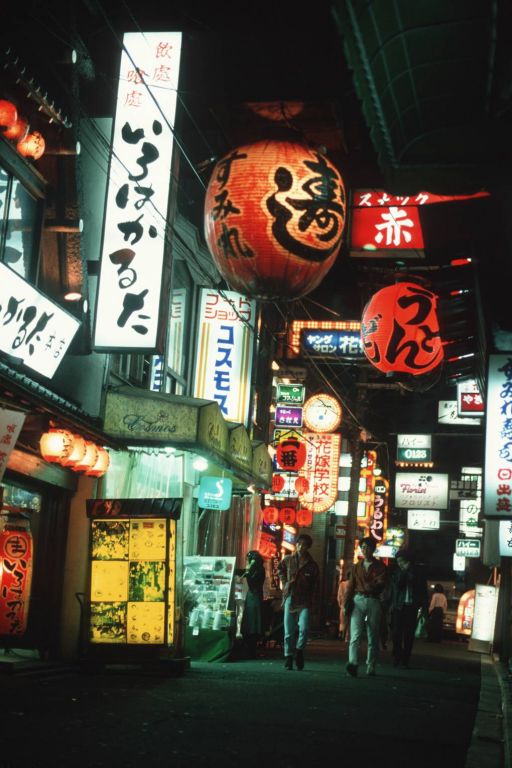 Karaoke bars are an institution in Japan. It's how work colleagues bond and young people strengthen friendships. Head straight to Kiyamachi Street - the beating heart of Kyoto's nightlife - and take your pick from the dozens of options. Choose from two-person booths to rooms for big groups, pay by the hour and go for the nomihoudai option (all-you-can-drink) - fuel for belting out your guilty pleasures.
Go skinny dipping in a natural hot tub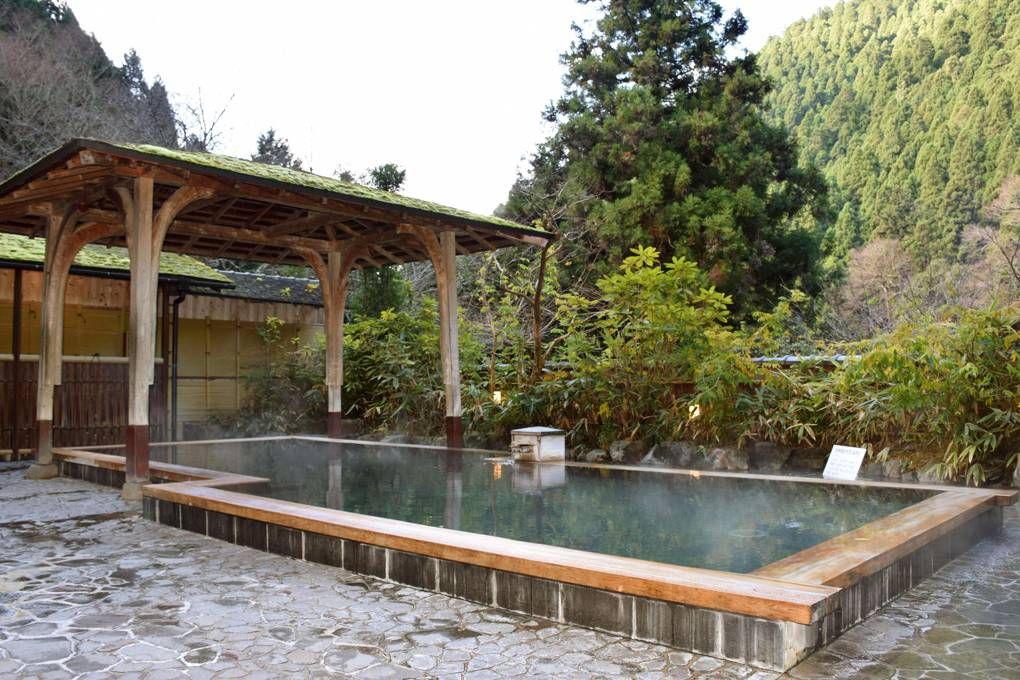 Let those aches and pains from all that sightseeing melt away in an onsen. One natural hot spring is Kurama Onsen, just north of the city centre, up in mountains in a beautiful valley. Soak up the dramatic view from the outdoor bath, but be warned – to enjoy this experience you have to go in your birthday suit: no clothes, no swimsuits, nothing. The baths are gender-separated - unless you choose a private one, great for families or couples. Stay the night, too, to really immerse yourself in the scenery.