Ready for a romantic getaway? These destinations will make your heart flutter. From secluded beaches to lush secret gardens, Florida offers an array of enchanting escapes for lovers.
Greer Island, Longboat Key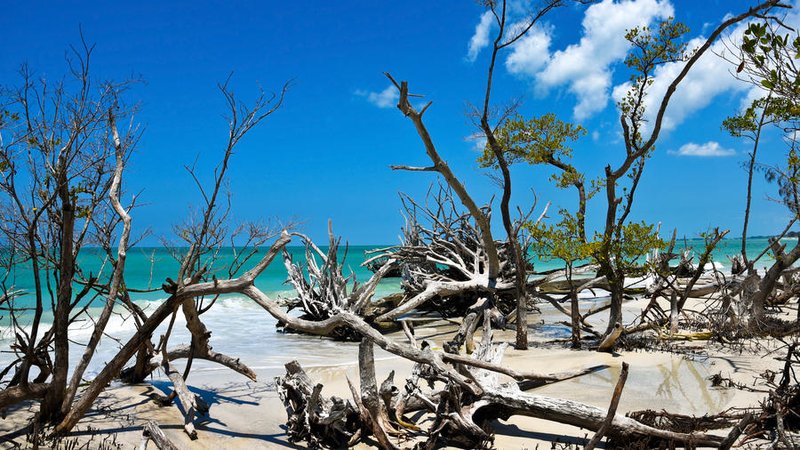 Escape the crowds that flock to the idyllic beaches along Florida's gulf coast and stake out your own island paradise. Locals call it Beer Can Island, but its official name is Greer Island, and it's located at the northern tip of Longboat Key. With its tangled array of petrified driftwood shooting up from the sand, it's the landscape that makes this beach stand out from the rest. Spend the day on Greer Island, and then dine at the ultimate date night hotspot in Longboat Key: Euphemia Haye Restaurant & Haye Loft. With its expansive wine list, nightly live music, and impressive, made-from-scratch dessert bar, your evening is guaranteed to have a sweet ending.
Dry Tortugas, The Florida Keys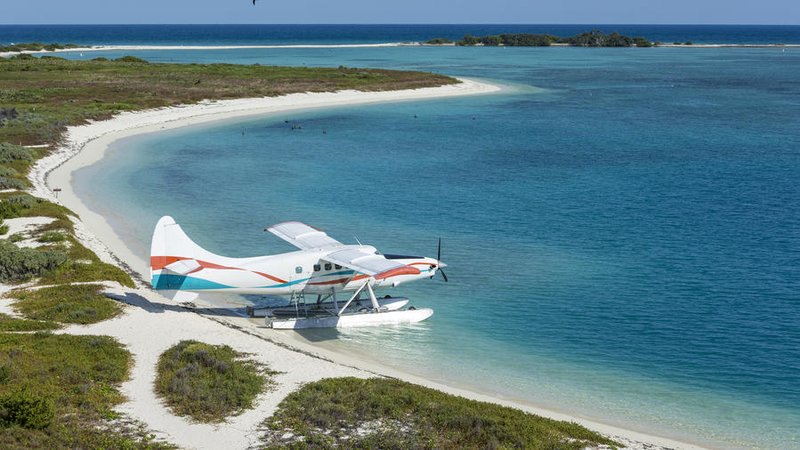 For adventurous couples, a trek out to a remote island makes for an exciting, Robinson Crusoe-style getaway. Accessible only by boat or seaplane, the Dry Tortugas are a collection of seven islands managed by the National Park Service and located almost 70 miles west of Key West. Upon arrival, start your adventure at Fort Jefferson on Garden Key, a historic coastal fortress covering 16 acres and surrounded by crystal clear water. Spend the day snorkeling in and around natural coral reefs; then camp out at night and watch the sky bloom with millions of magnificent shining stars. This far-flung voyage isn't for the faint of heart—you'll need to bring everything because there are no frills and no facilities. Get there via Dry Tortugas Ferry or Key West Seaplane Charters.
Cape Florida Lighthouse, Key Biscayne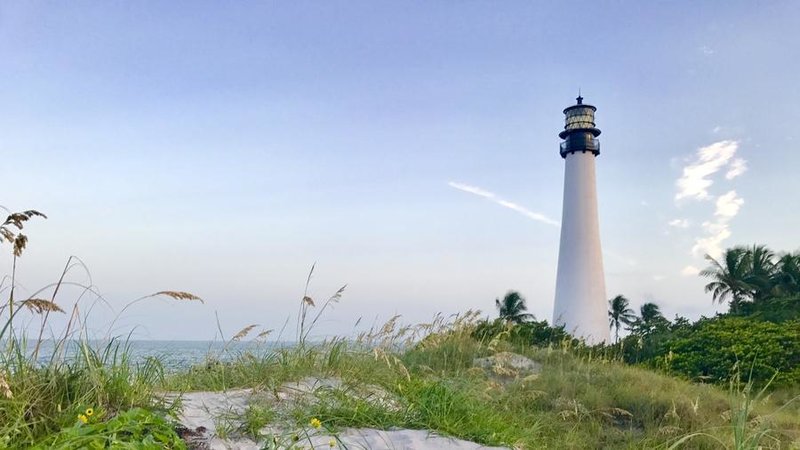 While Miami is the center of 24/7 action in South Florida, there's an idyllic island just south of South Beach that feels miles away from the party scene. Venture over the causeway out to Key Biscayne and you'll instantly be transported to an island state of mind. At the island's end, you'll find the beachfront Cape Florida Lighthouse inside Bill Baggs Cape Florida State Park. Climb the 109 winding steps up the oldest standing structure in Miami-Dade County (dating back to 1846), and at the top you'll find panoramic views that will take your breath away. You'll instantly see why this is a hotspot for marriage proposals. The park is open 365 days a year, but the lighthouse is only open Thursday through Monday at 10 a.m. and 1 p.m. So if you plan to get down on one knee, you'll need to plan ahead.
Bok Tower Gardens, Lake Wales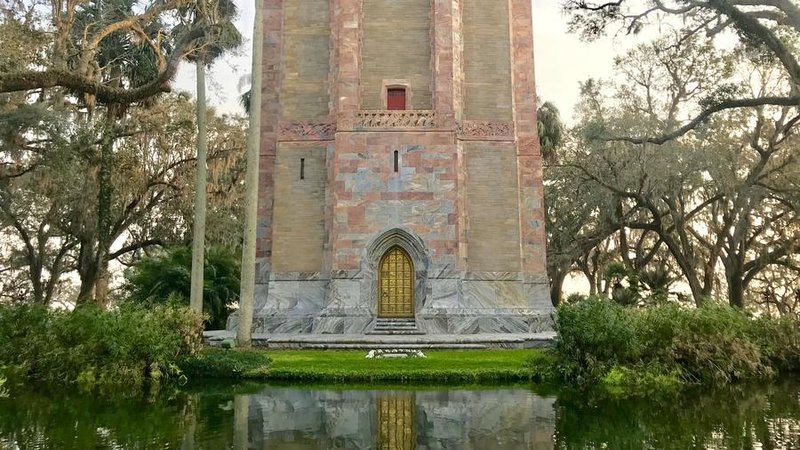 Wander through meandering gardens full of romantic recesses and lush backdrops of magnolias, azaleas, camellias, and towering moss-draped oak trees. One of Florida's most beautiful secret destinations, Bok Tower Gardens is a historic sanctuary located in little-known Lake Wales. Surrounded by blossoming orange groves, the 250-acre garden and 205-foot tall singing tower is a National Historic Landmark dating back to 1921. Reflecting pools filed with Koi fish and an ornate brass door frame the foundation of the neo-Gothic art deco singing tower, as it plays carillon music on the hour until the grounds close. The best time to go is during the quieter weekdays when you'll have ample time to stroll together and have the fairytale-style gardens mostly to yourselves.
Historic Downtown Fernandina Beach, Amelia Island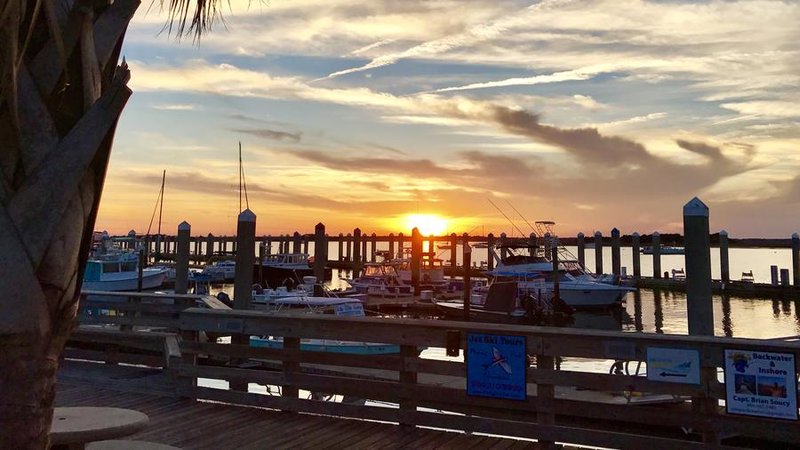 Exuding southern charm, the Historic Downtown Fernandina Beach district is the centerpiece of Amelia Island's Victorian Era architecture and mellow ambiance. Take in the sights while listening to the leisurely clip-clop of hooves during a horse-drawn carriage ride. Browse a quirky mix of shops and restaurants like Ship's Lantern Gift Shop, Fernandina's Fantastic Fudge, and Joe's 2nd Street Bistro. Then head down to the marina to view a gorgeous sunset on the water. Visit the seaport village during the second Saturday of each month, when local artists open their galleries and showrooms for an eclectic art walk.
1,500 Feet in the Air, Kissimmee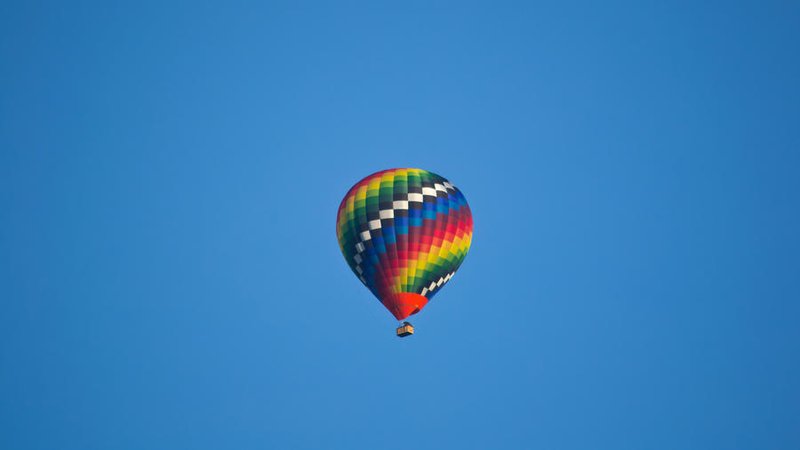 Talk about flights of fancy. It's no wonder so many couples get engaged while floating in a hot air balloon, and a central Florida town called Kissimmee is ground zero for these memorable betrothals. There are a variety of hot air balloon operators who will help you plan a serene sunrise flight, including Painted Horizons Hot Air Balloon Tours, Bob's Balloon Ride, Orlando Balloon Rides, and Orlando Balloon Adventures. Seal the deal with a kiss in Kissimmee and your happily-ever-after will unfold with a sentimental start.
McKee Botanical Garden, Vero Beach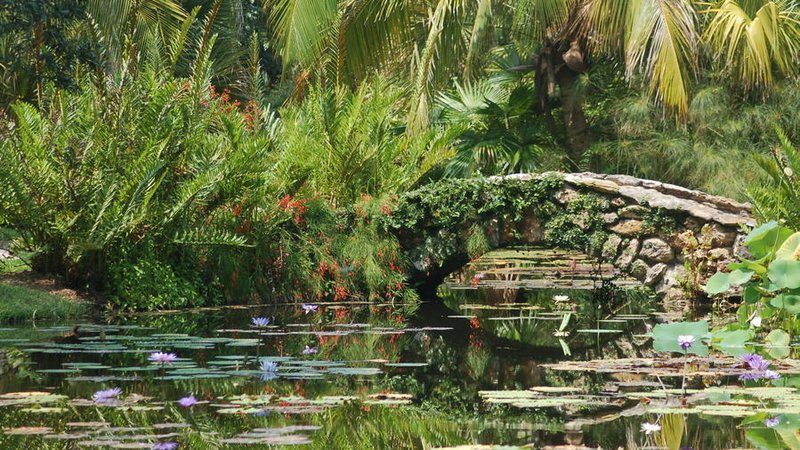 Featuring one of Florida's largest collections of water lilies, McKee Botanical Garden is a soothing sanctuary arrayed with majestic orchids and teeming with tens of thousands of tropical plants. With its meandering paths, waterfalls, and restored architectural treasures, it's no wonder couples choose this 80-acre paradise in Vero Beach for weddings and photo shoots. The garden hosts special events year-round, including the annual Waterlily Celebration every June. The event celebrates the crown jewel of the gardens: a collection of more than 80 species of fragrant water lilies. Take a deep breath and inhale the aroma of this magical garden.
Honeymoon Island, Dunedin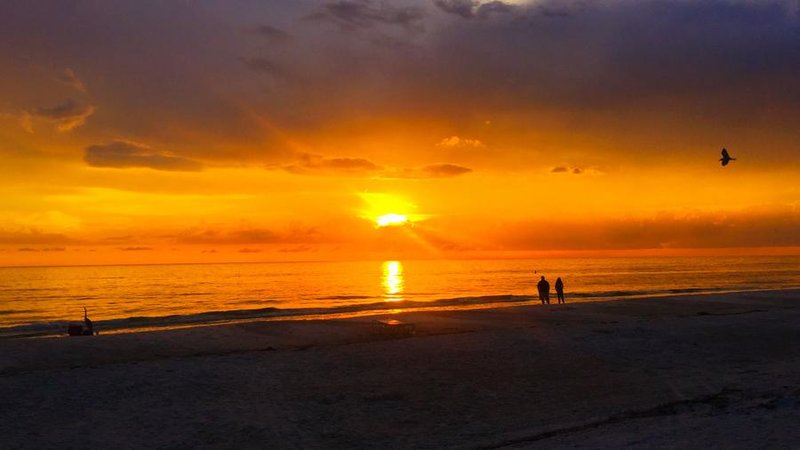 Just like the name implies, Honeymoon Island is a picturesque sanctuary of aquamarine water and powdery white sand. When a businessman purchased Hog Island in the 1930s, he constructed a collection of Tiki-style cottages and told a journalist at LIFE Magazine that it was the perfect place for honeymooners. The name Honeymoon Island stuck, and the getaway has been beckoning beach-goers ever since. While the cottages are no longer there, the 200-acre island is now part of the Florida State Park system and remains a refuge for sweethearts.
Worth Avenue Clock Tower, Palm Beach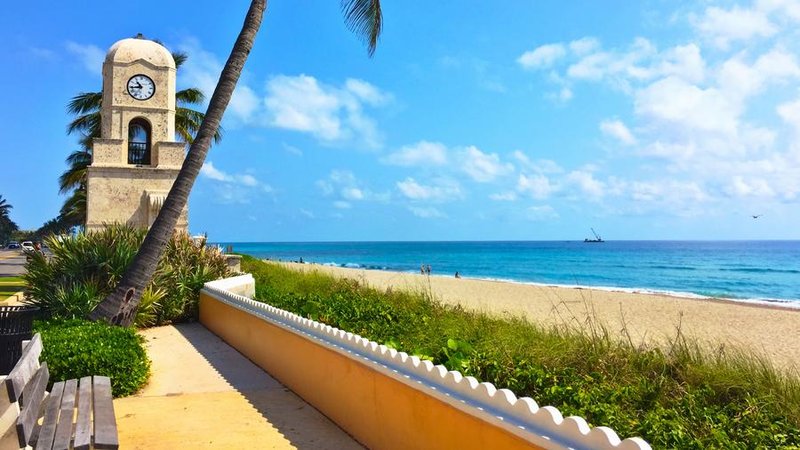 For couples who want to experience all the glitz and glam that Florida's Gold Coast has to offer, there's no better place than Worth Avenue—Palm Beach's sophisticated style mile. Kick off your indulgent getaway by snapping a photo under the iconic clock tower where Worth Avenue intersects with the Atlantic Ocean. Then shop an impressive collection of luxury boutiques like Chanel, Louis Vuitton, and Gucci. Dine at high-end restaurants like Café Boulud Palm Beach and Renato's. Then retire at the luxurious Brazilian Court, a romantic boutique hotel with a 1920s-era allure. The Mediterranean style resort has hosted the who's who of celebrities throughout its storied history.
Lovers Key, Fort Myers Beach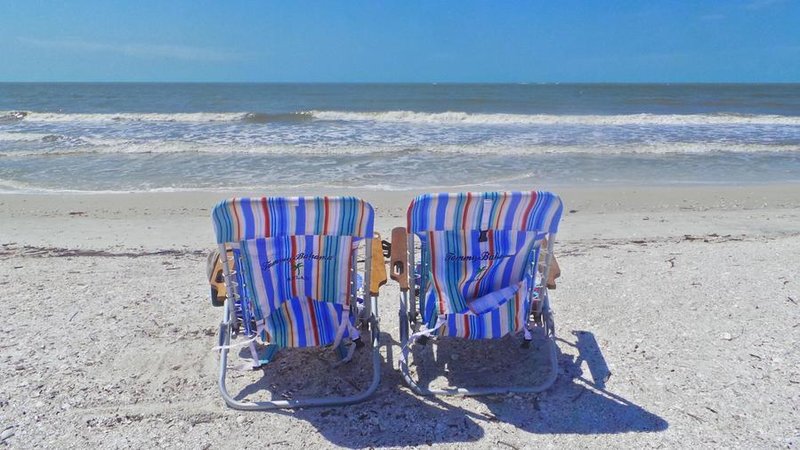 No round-up of romantic places in Florida would be complete without Lovers Key State Park. Rumor has it that back in the early 1900s, only adventure-seeking couples made the effort to get out to the collection of isles including Lover's Key and three other barrier islands off the coast of Bonita Springs: Black Island, Inner, and Long Key. At the turn of the century, the islands were only accessible by boat, but today they are connected by a series of causeways and reachable by car. The best time to visit is during the winter when the seasonal concert series, Songwriters at Sunset, takes place at the beachfront gazebo. Local artists share their original songs and the stories behind them while the sun sinks into the Gulf of Mexico. Bring your own beach chairs and soak up this magical moment on Florida's southwest coast.