1. Wind down rivers on a houseboat in Kerala, India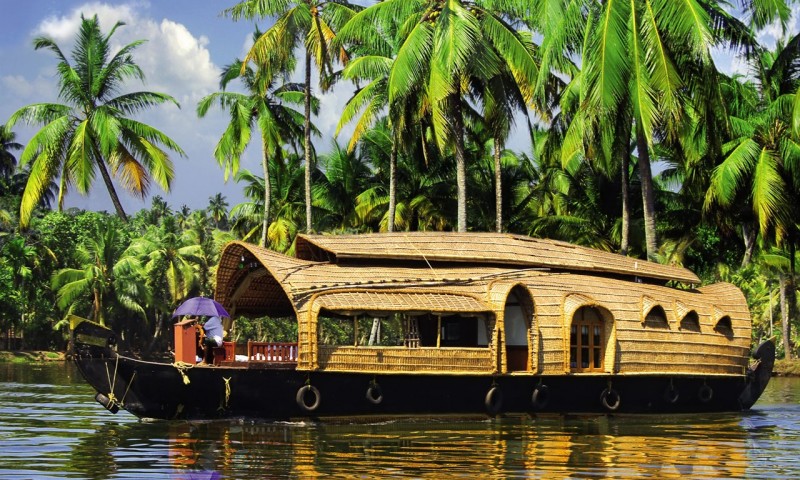 The lures of Kerala's labyrinthine backwaters aren't just scenic, though wafting past tumbling paddies, twittering bird sanctuaries and thick mangroves is a genuine joy. It's more about the how you see them, and Kerala is the land of slow travel. Most visitors take to the canals at Alleppey (Alappuzha) in floating kettuvallam, converted barges that were once used to lever rice and spices out of the breadbasket of southern India. Those times are long gone, however. Today, the 'boat with knots' (so called because its frame is held together with coir rope rather than nails) are entirely set aside for travellers keen to slow down.
Meander the great lake of Vembanad, past waters clustered with island villages to the colonial streets of Cochin (Kochi). Kayaking side-trips (houseboats stick to the major backwaters) and an overland visit to the tigers of Periyar NP are worth it, but nothing beats being elegantly chugging along these jungle-fringed backwaters at an easy pace.
Also try... Rideau Canal, Canada: take charge of your own narrowboat for a week and plough the mirrored surface of Ontario's UNESCO-listed, 19th-century waterway.
When to go: Winter (November–February) is cool but busy.
Duration: 2–4 days
2. Make a splash in the Philippines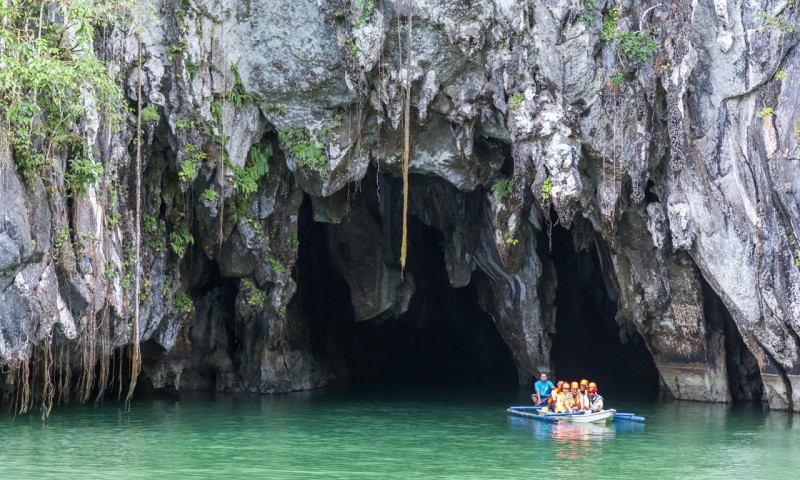 Given the Philippines number some 7,000 islands, cruises here rarely follow one set route. There is one thing that most itineraries have in common: Palawan. The country's most sparsely populated province trickles all the way to Borneo, forming a vast, twinkling archipelago of white-sand isles splayed between the Sulu and South China seas, like dice scattered on blue velvet. Puerto Princesa is typically the first port of call; here, underground rivers, firefly-flickering forests and sunken lagoons vein the jungle and limestone interior.
But it's offshore, amid the clear waters of Honda Bay, where visitors can discover a touch of magic amid the tiny islets, dazzling reefs and colourful marine life – Starfish Island is well-named, appearing for all the world like a galaxy fell to Earth. Dolphin tours (April–October) bring nature – and the odd whale shark – up close while most trips include stops in Coron, one of the wreck-diving capitals of the world, and the jungles of Sarawak, Borneo, en route to Manila.
Also try... Belize: the recovery of the Mesoamerican reef (coverage has increased 35% in just a decade) has been one of the great conservation stories in recent years, and Belize's coral gardens and Great Blue Hole are some of the Caribbean Sea's finest sights.
When to go: Dry season (November–April) is the best time to visit, though it gets hot late in the season
Duration: 6–14 days
3. Uncover ancient history along the River Nile, Egypt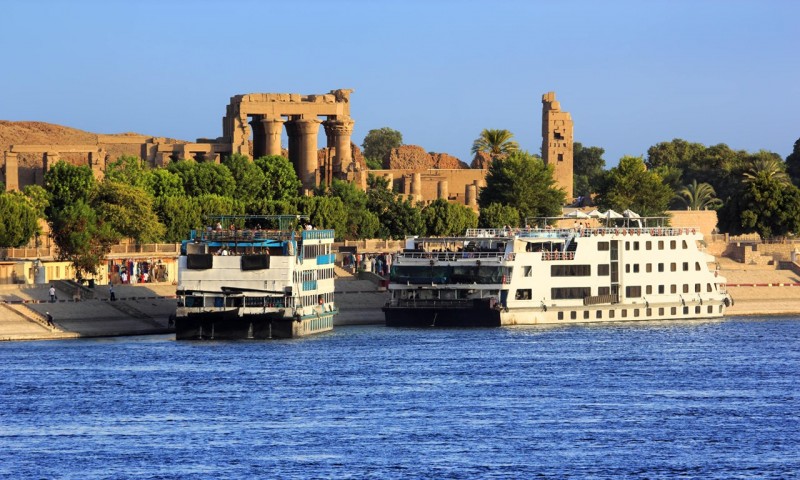 Watching the centuries drift by is what makes the Nile unmissable. What's more, as visitors slowly trickle back to Egypt (tourist numbers rose by 170% in 2017 yet are still less than a third that of a decade ago), now is an ideal time to see it. The country may have faced its share of troubles in recent years, but the Nile Valley has avoided much of them, and its ancient temples (Karnak, Kom Ombo, Edfu) and dazzling necropolises (Valley of the Kings) remain timeless sights worthy of any extended trip.
'Long Nile' (880km) cruises run between Cairo and Aswan but the majority of trips plough the river's upper reaches from Luxor, where the pharaohs fought to outspend their ancestors and steam ships, dahabeya (houseboats with huge sails) and traditional felucca (smaller sail boats where you often sleep on deck) still part the waters. Aswan Dam makes a natural terminus, but there you can also swap boats for a four-day return sail on Lake Nasser, taking you all the way to Abu Simbel, a pair of vast 13th-century BC temples near the Sudanese border.
Also try... Rhine River: spy German fairytale castles, baroque palaces and medieval towns as you wind through Europe; plus there's the odd vineyard to whet your whistle.
When to go: Boats sail year-round, but October- April is coolest; high season (December– February) isn't as busy as it used to be.
Duration: 3–18 days
4. Island hop in Croatia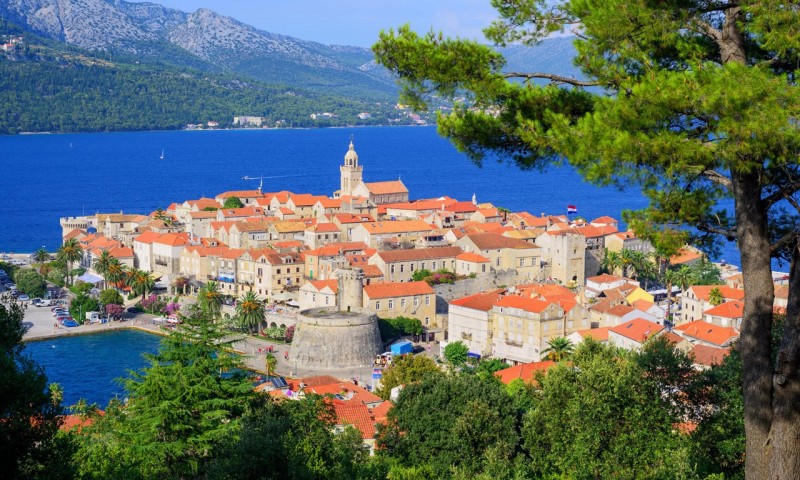 Nearly 1,000 islands speckle the Croatian Adriatic, with just 48 of those inhabited. Many are serviced by schools of hulking ferries and catamarans, but to explore them properly, untethered from the tyranny of ferry scheduling, it pays to take a cruise. Weeklong tours of the Dalmatian coast typically run between northerly Zadar or Dubrovnik to the south, towards the midpoint of Spilt, where the island of Vis was cut off from the public until the late 1980s and remains pocketed with Greek and Roman ruins.
Further north of Zadar, the Kvarner archipelago reveals walled cities, pine forests and fi ne walking, while the twinkling islets and reefs of Kornati National Park are a natural wonder to rival Vietnam's Halong Bay. But it's the southern isle of Korcula (a 'mini Dubrovnik' without the suffocating crowds) that remains the coast's jewel, with its dense forests and fortified medieval town otherwise tricky to reach outside of the summer ferry schedules.
Also try... The Indonesian Archipelago: from the Komodo dragon isles of the Lesser Sundas to the extraordinary funeral rites of Sulawesi and the recovering reefs of Raja Ampat, there is so much to see here.
When to go: The peak summer months (June–August) can get unfeasibly busy, so avoid.
Duration: 7–14 days
5. Take it slow around the South Pacific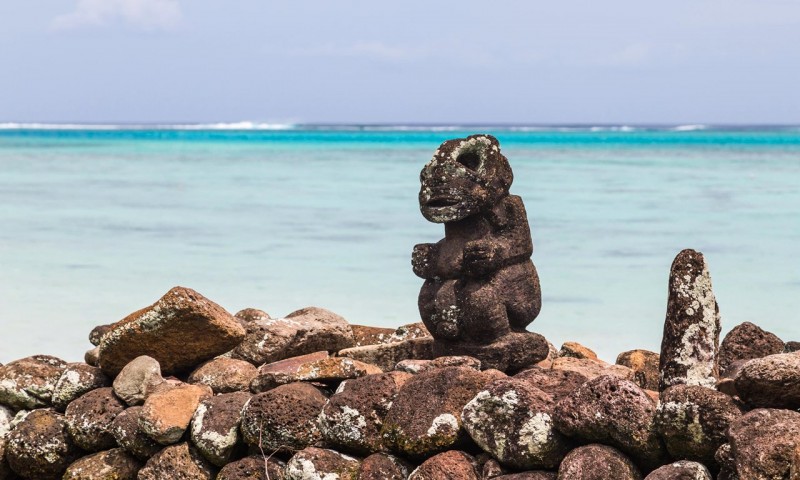 Serving up endless variety amid countless stops, the South Pacific is perfect for longer voyages. Three-week cruises can easily take in the ancient wonders of Micronesia (Pohnpei's architect-defying 'floating' city of Nan Madol is one of the world's underrated wonders); the tiki statues and rum-soaked tales of Polynesia; or Melanesia's incredible dive sites, such as Vanuatu's Million Dollar Point where the USA dumped a treasury's worth of Pacific War hardware after the war finished. Combine some of these, or even tack on side trips to the remote islands of Pitcairn and Easter, for a truly epic adventure.
Also try... Amsterdam to the Black Sea: ford the Danube, Main and Rhine rivers, drifting Europe's grandee cities and towering gorges.
When to go: Year-round.
Duration: 24 days and over
6. Be awe-inspired by the northern lights in Norway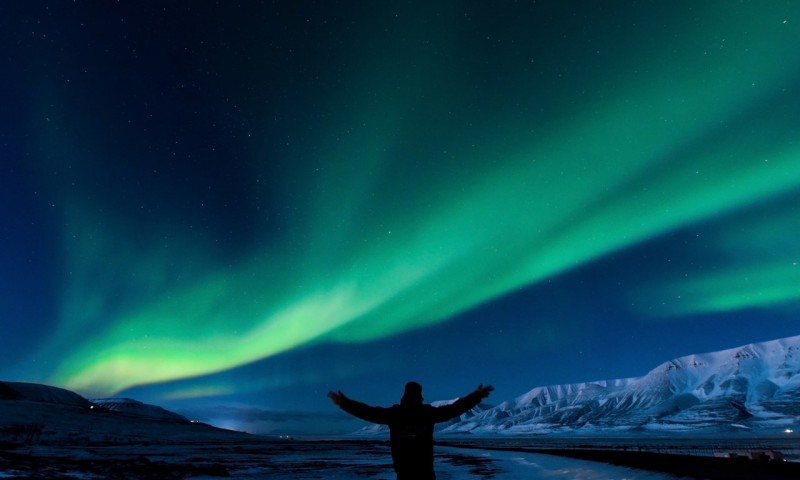 How's this for confidence? Such is Scandinavia's reputation for being a prime destination for spying the northern lights that some cruises offer 'free' voyages if you don't see anything. Of course, nothing is guaranteed, but on aurora-spotting trips it pays to make sure your days are as busy as your evenings, which is what makes Norway such a good option.
From whale-watching and dog-sledding excursions to simply exploring the fjords and coastal cities between Tromso, Bergen and even up to Kirkenes, there's plenty to keep you warm while you wait for the planet's best light show. Most boats will also likely have astronomers, filmmakers or photographers on board too, teaching you to respectively understand, shoot and frame this cosmic wonder; then, as the sky darkens, all that's left to do is to tilt your head skyward and watch the cosmic ballet unfold.
Also try... New Zealand's Sub-Antarctic Islands: the southern lights can be spotted as far up as the North Island, but it's Stewart Island and the remote Sub-Antarctic birding reserves of The Snares and the Auckland Islands where you'll get them to yourself.
When to go: The Arctic winter (October–March) is the best time to spot the aurora.
Duration: 4–12 days
7. Sail the shores by junk boat in Thailand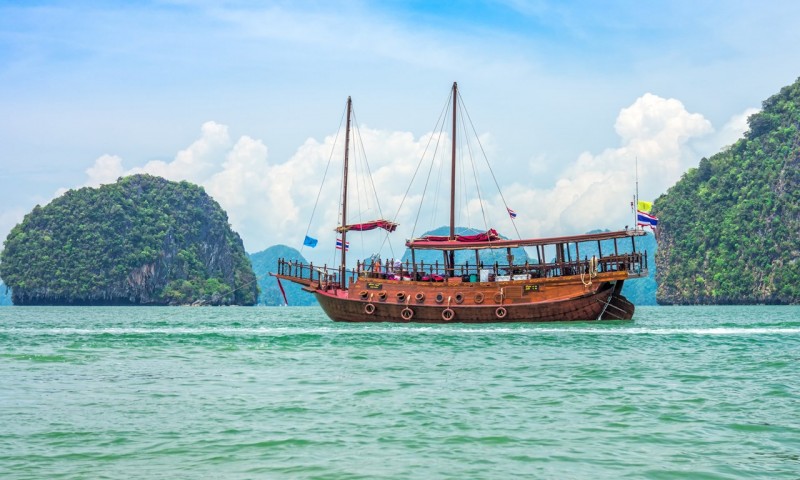 If you want to get back to nature, a sailing cruise is de rigueur, and weaving the thousands of islands that scatter the marine parks of Thailand's Andaman coast on a Chinese-style junker (sailboat) blows all the clichés away. Between Krabi and Phuket, whip past towering limestone karsts, lonely patches of white sand and some of the best diving and snorkelling in South-East Asia as your fan-like sails steal the breeze from the steamy air.
But this trip is no hi-glam Duran Duran video (and her name definitely isn't Rio!): the accommodation can often be on the rustic side, but kayak tours of labyrinthine caves, majestic coral gardens and the chance to drop anchor on far-off sandbanks away from the crowds on-shore mean that it doesn't matter one jot.
Also try... Greece: countless sailing tours hop the islands of the Aegean, with yachting trips to the whitewashed villages, walking trails and picturesque ancient buildings of the Cyclades a must.
When to go: Cruises run the Andaman coast between November and March.
Duration: 5 days
8. Take in the epic scenery of Patagonia and Cape Horn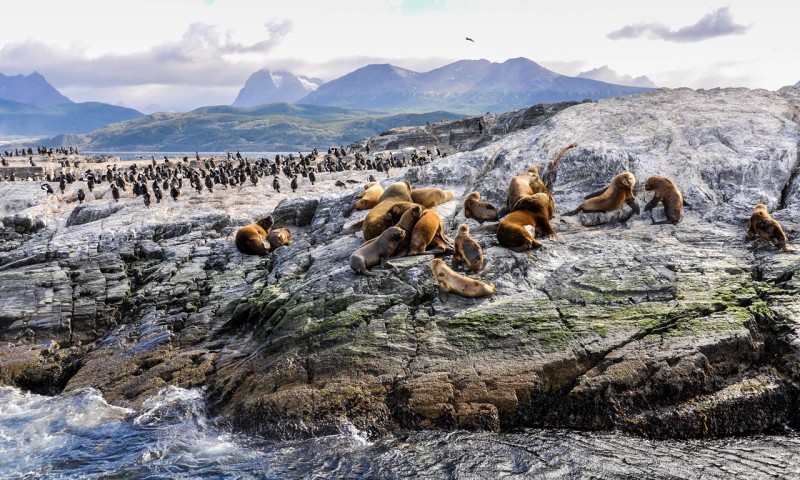 In 1832, naturalist Charles Darwin's expedition ship HMS Beagle first slid the icy waters and sub-polar forests off Patagonia's southern tip. The voyage would go down in history, and the encounters there did much to shape his future writings, but even the great Darwin didn't think much of the scenery at first; the 'dense, gloomy forests' of Tierra del Fuego did little for him, though he admits 'a single glance… was sufficient to show me how widely different it was from anywhere else.'
Yet, as Darwin ventured further, he became enraptured, and it's this route (the Beagle Channel) that cruises replicate today, drifting fjords and glacial alleys (Pia) as well as islands (Magdalena, Tucker) where Magellanic penguins and elephant seals noisily blot the shores. Finish at Cape Horn and the old Yamana settlements of Wulaia Bay, where trails through Magellanic forests unravel its fascinating history.
Also try... Kimberley, Australia: From the dusty outback to the 'horizontal falls' and remarkable 'rising' Montgomery Reef offshore, Western Australia's northern corner is full of natural – and typically wild – wonders.
When to go: The cruising season runs between October and March.
Duration: 4–14 days
9. Embark on a mini-cruise around the Inner Hebrides, Scotland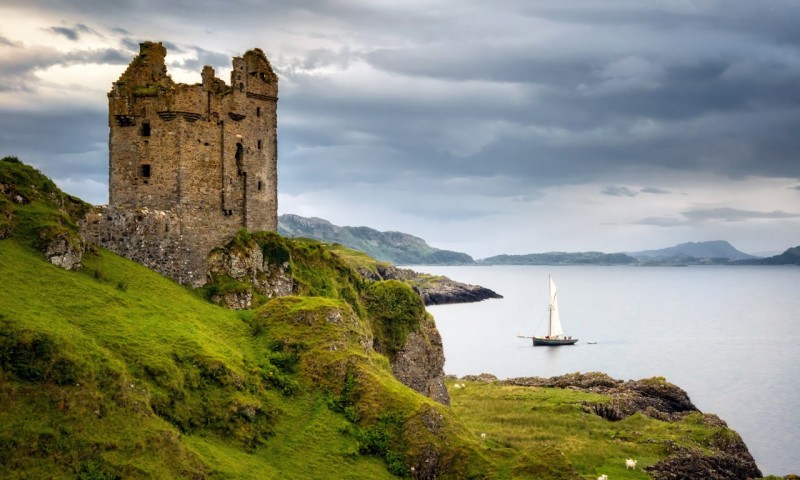 While trips to the Outer Hebrides can be weather-curtailed, the Inner is altogether calmer and you can just about squeeze it into a long weekend (though it can easily stretch for longer). Trips typically start from Oban and can either drift north to the Sound of Mull and over to Tobermory, taking in mussel farms, distilleries and clifftop castles; or slide south down to the wind-whistling sea lochs and isles of Bute and Arran.
Autumn in particular is a delight, as multi-day nature cruises descend on Loch Etive and the Morvern coast in search of seals, otters, eagles and porpoises. Plus, if you want to extend your trip, continue on to Glencoe, where you can inch along the Caledonian Canal across the Highlands on week-long barge tours.
Also try... Baja California, Mexico: some of the planet's best whale-watching can be packed into four days on the Sea of Cortez, where grey whales (Jan–Mar) swim up to your panga (fishing boat) for a quick tickle.
When to go: Trips run between April and October.
Duration: 3–4 nights
10. Take a wine tour along the Douro River in Portugal and Spain
But what about the Moselle, Rhône, Burgundy or Rhine, squeak the naysayers – won't someone please think of the terroir? True enough, to overlook the wine-soaked rivers of France or Germany takes some doing, not least when you consider that port can be an acquired taste. But the rippling vineyards, tiny villages and uncrowded waters of the Douro ensure it remains a rare gem, as trips drift out of the medieval docks of Porto before sweeping down the valley via tiny Pinhão, flanked by lush hillsides and some of the best port producers on the planet.
Stops at villages en route (some don't even have docks) reveal hidden flavours off the tourist maps, and no sooner does the landscape fade to the rusted crags of the Spanish border (spot nesting griffon vulture in the gorges at Douro NP) than the sandstone walls and cathedrals of bustling Salamanca, Spain, rise on the horizon. A finale that lingers long on the palate.
Also try... Bordeaux: gastronomy, vineyards and the Garonne River ensure that this alternative to the usual bussed winery tours remains a choice to savour.
When to go: Year-round; harvest season usually falls between September and October.
Duration: 7–14 days
11. Experience different cultures along the Brahmaputra River, India
You don't need to cross borders to experience different cultures. One of the lures for cruising the raging Brahmaputra – one of the fastest rivers in the world – is that it thrashes its way through the Assam states, an area strung with island villages. The region sweats into India, Bangladesh, Bhutan and Burma (Myanmar), and as a historic gateway between southern and south-eastern Asia, its communities are living relics of age-old migrations.
From Kolkata (Calcutta), cruises typically stop at Sibsagar (the former stronghold of the Ahom kingdom, founded by arrivals from Yunnan in the 13th century), the Assamese monasteries of Majuli Island and the stilt houses of the Mishing people, with chances to mingle and learn. Of course, the river has its wild side, too, and side-trips to sight the one-horned rhino of Kaziranga NP are unmissable.
Also try... The Sepik River: drift 'spirit houses' and cultures unchanged for centuries on weeklong voyages into the rainforests of Papua New Guinea.
When to go: Cruises run from November to April, after the monsoon season is over.
Duration: 3–8 days
12. Uncover wildlife on the Galápagos Islands, Ecuador
There's a good reason why this is a perennial bucket-list topper with Wanderlust readers. Whether snorkelling the twisted lava chutes of Isabela Island's Los Túneles to spy manta rays, playful turtles and sea lions, swimming the coves of Isla Bartolomé alongside the world's northernmost penguin populations, or even scurrying after the islands' prehistoric-looking marine iguanas ('imps of darkness', Darwin labelled them), the Galápagos Islands host an incredible array of endemic wildlife.
Licensed cruises here include a naturalist guide in tow and follow a set 15-day course around the islands. This can typically be broken up into smaller itineraries but it's worth taking the maximum amount of time to explore, not least because there's so many different habitats and species to see – and also because the longer route tends to reach the lesser-seen western islands. Yet whether you're spotting giant tortoises munching on cacti on Española (reintroduced there after they all but died out) or blue-footed boobies over North Seymour, you'll see wonders here.
Also try... South Georgia: this sub-Antarctic isle is home not only to Ernest Shackleton's grave but some of the largest colonies of king penguins on the planet.
When to go: Year-round – there's always something amazing to see here.
Duration: 4–15 days
13. Explore the Amazon in Peru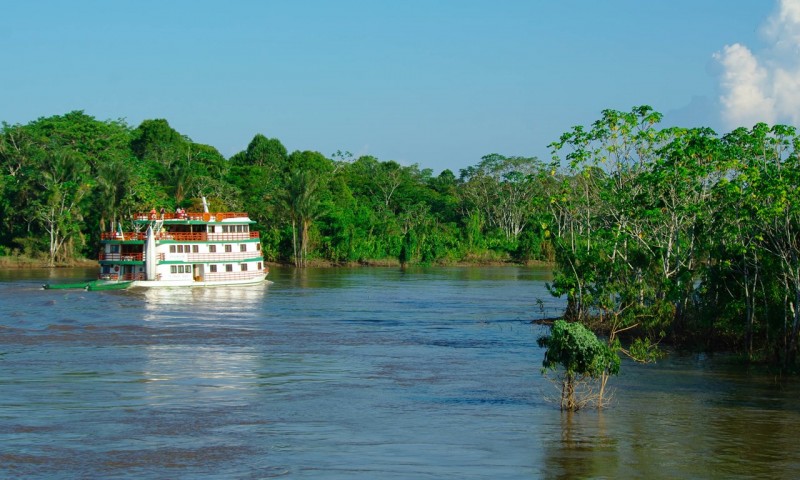 At 6,992km long, no river on the planet matches the Amazon for size let alone sights, yet it's not immune to traffic. The main stem of the river flows through Brazil, where boats can choke the noisy waters in and around the rainforest city of Manaus
That's not to say quieter stretches don't exist, though, and it's in Peru's upper reaches where you'll find them. Here, shallow-bottomed skiffs slip among its slim tributaries (Ucayali, Marañón, Tahuayo) to explore where larger vessels can't; it makes for a more intimate experience as you wind the river all the way to its headwaters.
Glide past giant lily pads, blackwater streams and the 'mirrored forest' of Pacuya-Samiria, with side trips via kayak to search out pink river dolphins and endangered macaws as howler monkeys barrack the canopies. An unfiltered close-up of one of the most biodiverse places on Earth.
Also try... Brazil: it might be busy in parts, but it still has some of the best sights, including cruises among the largest river archipelago in the world, Anavilhanas, where dry season (September–February) makes spotting its jaguars and manatees easier.
When to go: Wet season (December–May) allows for greater exploration of the Amazon's tributaries.
Duration: 4–10 days
14. Take to ice in Antarctica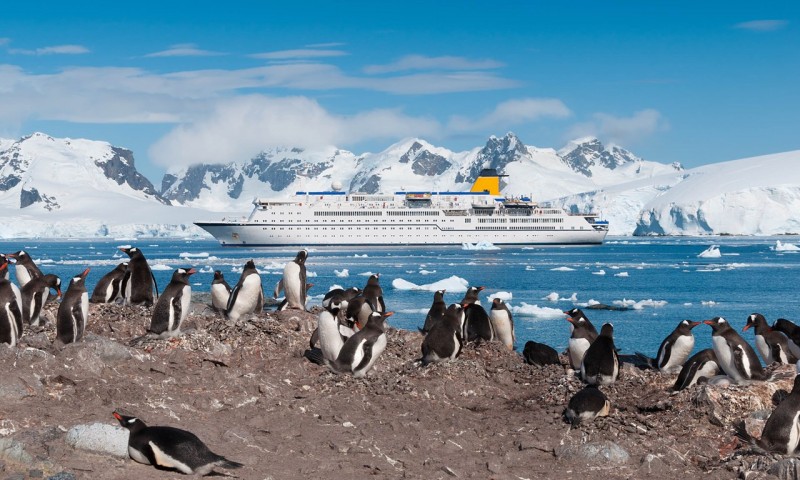 There are countless ways to reach the White Continent, but only two approaches: east or west. The former is quieter, though trickier to reach (6–10 days), with sturdy icebreakers setting out from New Zealand (Invercargill/Bluff) and Australia (Hobart). Only a few hundred travellers make it each year, and visits to explorers' huts (Scott, Shackleton, Mawson) and the mighty Ross Ice Shelf make for a fine scalp.
The western route is busier but has more options; the whole trip can even now be squeezed into a week, with flights dropping travellers off on South Shetland to pick up a ship. Otherwise, it's a minimum four-day sail from Ushuaia (Argentina) across the infamous Drake Passage – a rite of passage in the eyes of many – on anything from 'ice-strengthened' cruise ships to sailboats.
But no matter which route you choose, you'll find yourself weaving giant 'bergs, vast penguin rookeries and whale-ridden waters on a frozen adventure you won't soon forget.
Also try... The Northwest Passage: follow in the footsteps of the explorer Roald Amundsen in connecting the Atlantic and Pacific through the frozen waters of the Canadian Arctic.
When to go: Trips only run during the Antarctic summer (late October–March).
Duration: 6–25 days (west); 26–30 days (east)
15. Have an adventure along the Mekong River, South-East Asia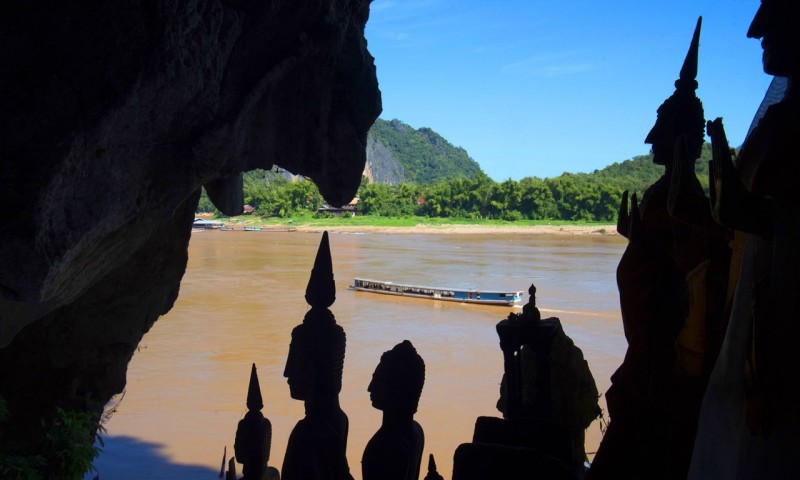 From the meltwaters of the Himalaya via the jungle-clad stilt villages of Laos, all the way down to the foxholes of Vietnam's southern capital Ho Chi Minh City, development along the Mekong is pretty minimal – unlike other rivers across Asia – meaning you still feel like an explorer in parts.
Sadly though, it's very difficult to follow the whole route across the six countries it passes through. Most cruises typically still drift the tail end on fortnight-long trips through Cambodia, Vietnam and Thailand, with side jaunts to the villages of Tonle Sap (a tributary), the temples of Angkor Wat and Bangkok and beyond. Quieter – and no less dramatic – routes can be found amid the jungles of Laos via Buddhist caves, jungle pools and elephant camps, with the option of now flowing over the border into China and Yunnan.
Also try... Kamchatka: fortnight-long cruises to the volcanoes, tundra and wildlife of Russia's Siberian coast puts you face-to-face with nature at its rawest.
When to go: Year-round, though it's far cooler in winter (November–February)
Duration: 7–24 days
16. Paddle the Yasawa Islands in Fiji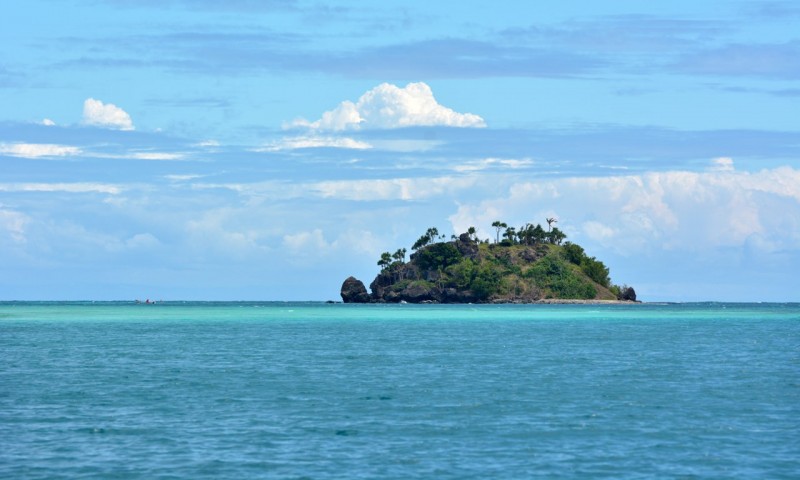 For those who prefer the splash of water on their aching arms to leaning over a guard rail or Zodiac, kayaking is the way to go. For open-water adventures, there are few destinations more tranquil (and beautiful) for beginners than Fiji's Yasawa Islands. A chain of 20 volcanic islands, you can paddle their entire length in around eight days, though it pays to take it slow.
They may be less off-the-radar than they used to be but it's still a rare natural gem, its waters teeming with manta rays and its limestone Sawa-i-Lau caves – only accessible via a submerged tunnel – a rite of passage. Best of all, after a hard day's paddling you can just tumble into the cool South Pacific waters.
Also try... The Lower Zambezi River: guided canoe trips along the border of Zambia and Zimbabwe run downstream of Victoria Falls, through the deep gorges of Kariba and safari spots of Mana Pools, Sapi and Chewore as you spy endless big game from the water.
When to go: Trips tend to run between June and November.
Duration: 3–11 days