1. Moraine Lake, Canada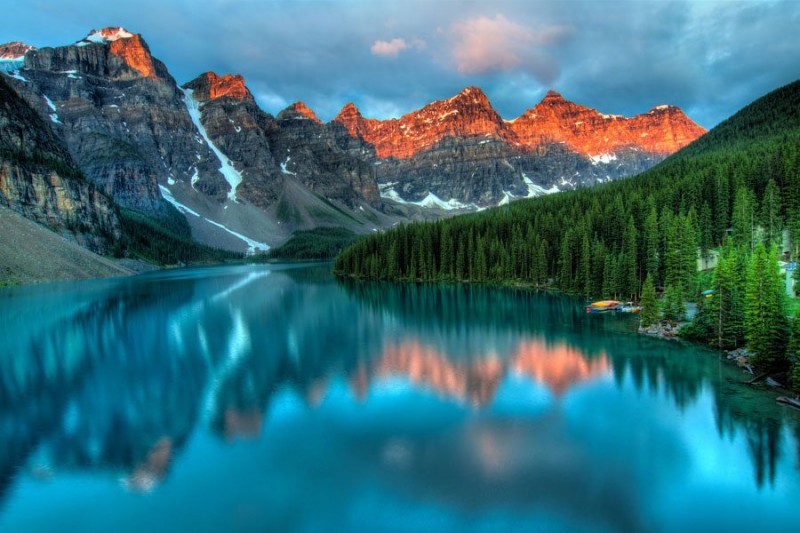 The turquoise color of Canada's Moraine Lake changes hue throughout the summer, as the melting glaciers feed the water.
2. Meteora, Greece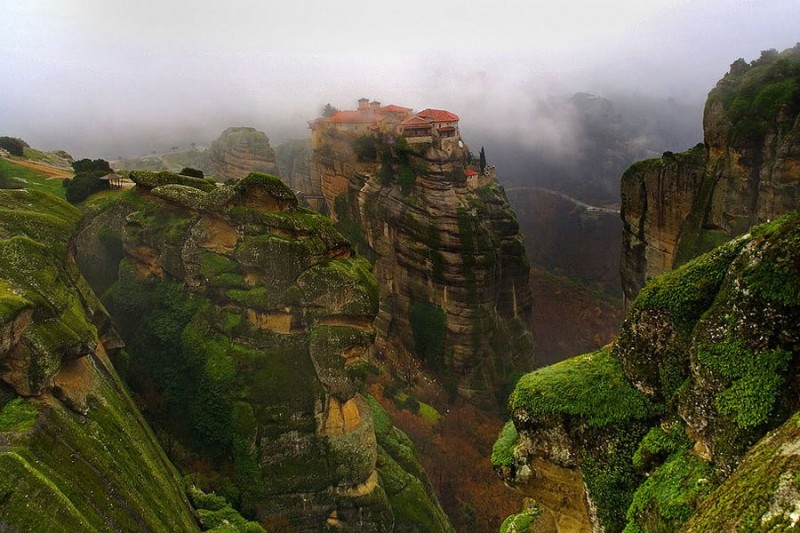 The Meteora in Greece is a formation of immense monolithic pillars and hill-like huge rounded boulders associated with one of the largest and most precipitously built complexes of Eastern Orthodox monasteries in Greece. The surroundings of the Meteora awash in hues of lavender.
3. Rio Secreto, Mexico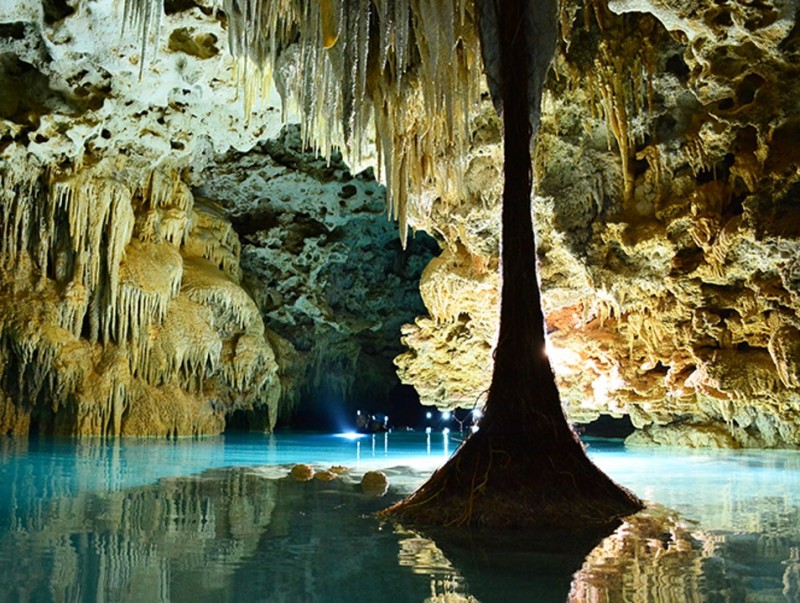 Rio Secreto is known as Mexico's underground river. While its name lends itself to the clandestine, over the years the spot has become a popular tourist attraction.With its thousands of stalactites and stalagmites along the river's edge, visitors feel as if they have traveled back in time.
4. Bryce Canyon National Park, Utah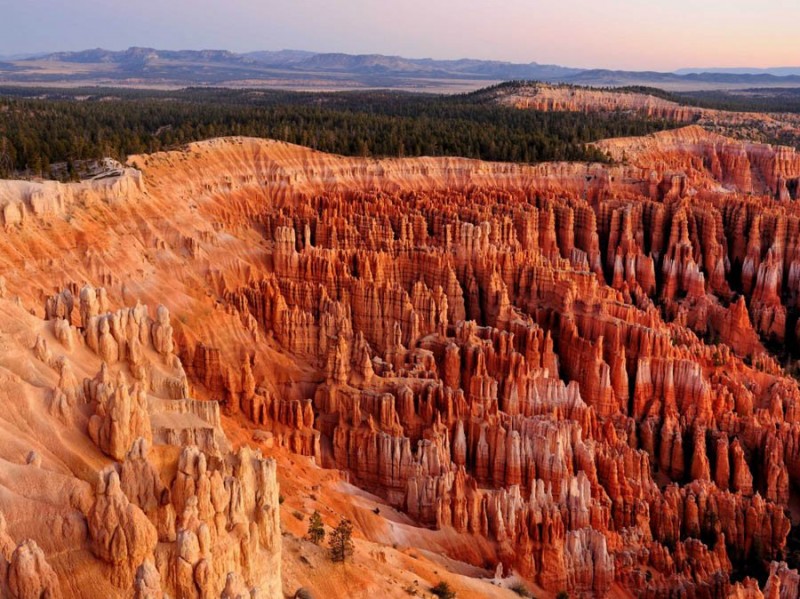 Though called a canyon, this park actually consists of giant natural amphitheaters. Years of steam erosion and frost weathering caused the formation of distinctive geological structures known as hoodoos. The red, orange, and white colors of the rocks give a dramatic view to park visitors.
5. Marble Cathedral, Chile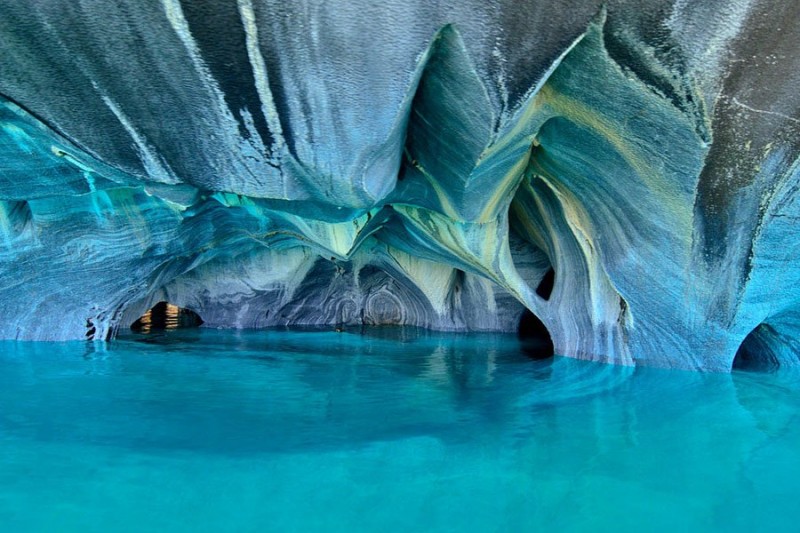 This natural wonder is a network of caverns that reflect the waters of Patagonia, Chile's General Carrera lake. To reach the spot, visitors must travel 200 miles on challenging dirt roads from the city of Coyhaique.
6. The Giant's Causeway, Ireland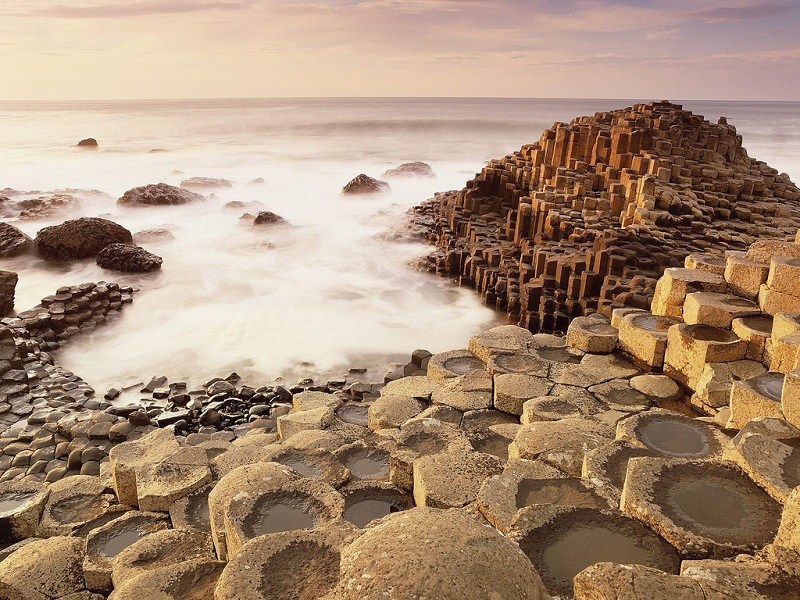 The Giant's Causeway is the most popular tourist attraction of Northern Ireland, and consists of 40,000 interlocking basalt columns that are a result of a volcanic eruption. Voted the fourth greatest wonder of the United Kingdom, the causeway was declared a Natural National Reserve in 1987.
7. Fly Geyser, Nevada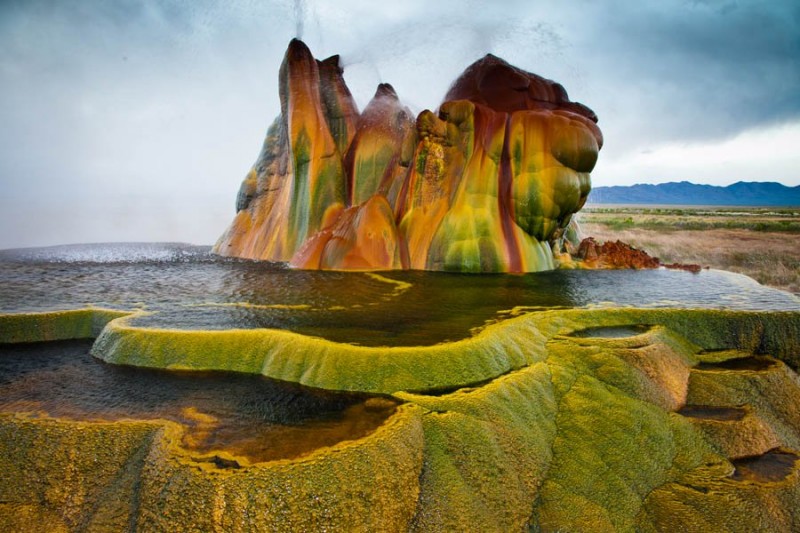 While only 12 feet wide and 5 feet high, the Fly Geyser's astonishing visual impact makes up for its scant size. Well drillers created the geyser on accident. Upon abandoning the site in 1964, dissolved minerals began to rise and ultimately accumulated into the formation we see today.
8. Glass Beach, California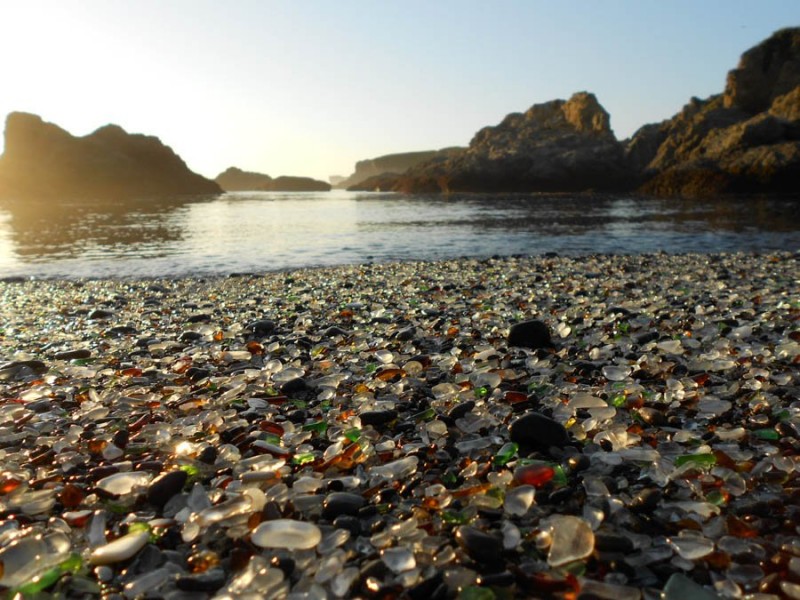 Beauty can derive from many sources, and Glass Beach offers visual proof that. The Fort Bragg, California beach is the result of early 20th century residents dumping their garbage over the cliffs for an extended period of time. The refuse included appliances and even automobiles. Periodically, authorities lit fires to reduce the amount of garbage on the beach. Over the decades, waves pounded the shores and broke down everything but the glass and pottery.
9. Tulip Fields, Holland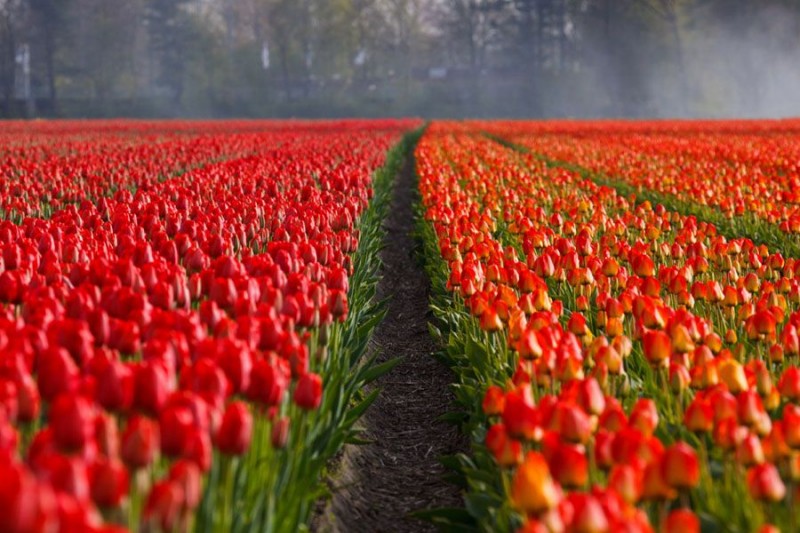 Flower bulb cultivation is a key economic driver in townships of North Holland, South Holland, and Flevoland, toward the center of the country. The best time to visit Holland to see tulips in full bloom is mid March to mid May.
10. Tunnel Of Love, Ukraine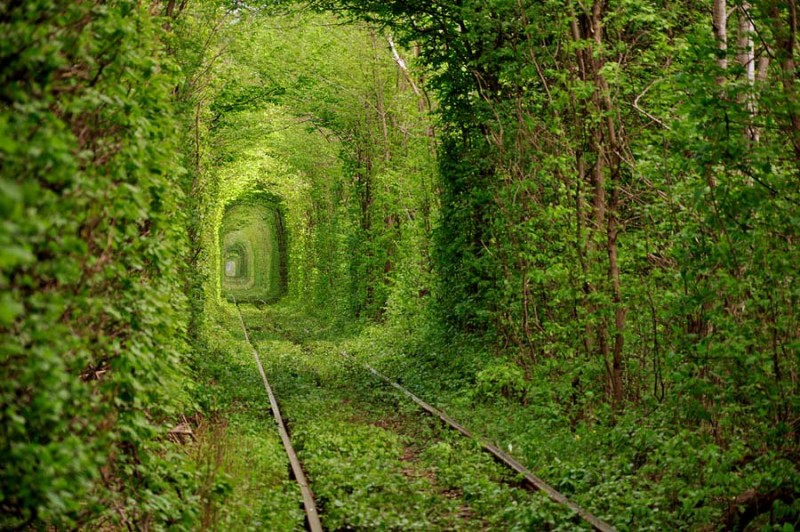 In Kleven, Ukraine resides a picturesque rail line known as The Tunnel of Love. The tracks were originally built to provide passage for a private train to deliver wood to a local factory. Couples looking for a fairy-tale experience have given the passageway an additional purpose, using the space as a romantic vista.
11. Trolltunga Cliff, Norway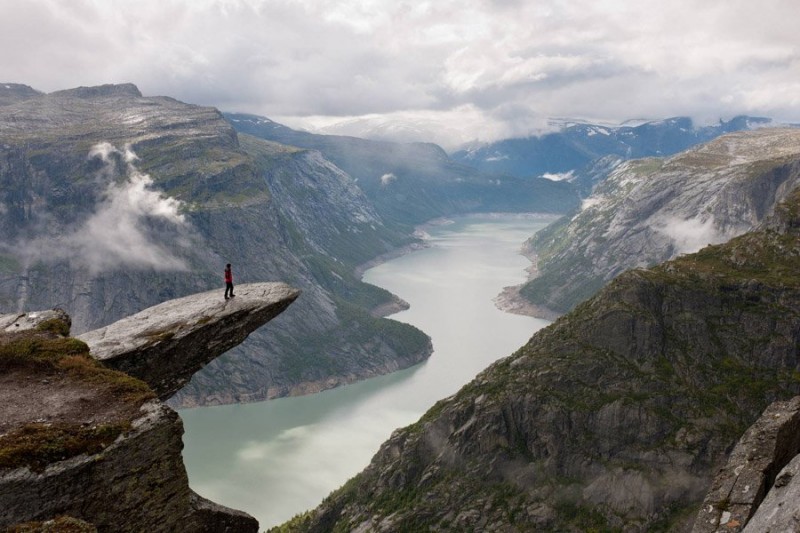 Trolltunga Cliff is a horizontally hanging rock formation in Skjeggedal, Norway. Translated in English as "The Trolls Tongue," Trolltunga lingers around 700 feet above the Norwegian lake known as Ringedalsvatnet.
12. Yuanyang Rice Terraces, China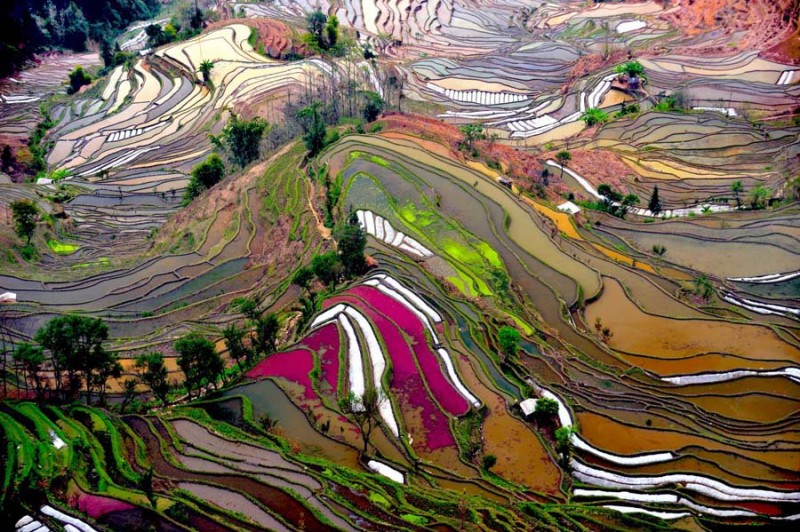 The Yuanyang Rice Terraces drape the southern slopes of Ailao Mountain in Yuanyang County, China. Home to the Hani people for over 2,500 years, the landscape evolved from human ingenuity and love of artistic beauty. The terraces sprawl across 28,000 acres of land.
13. Pamukkale, Turkey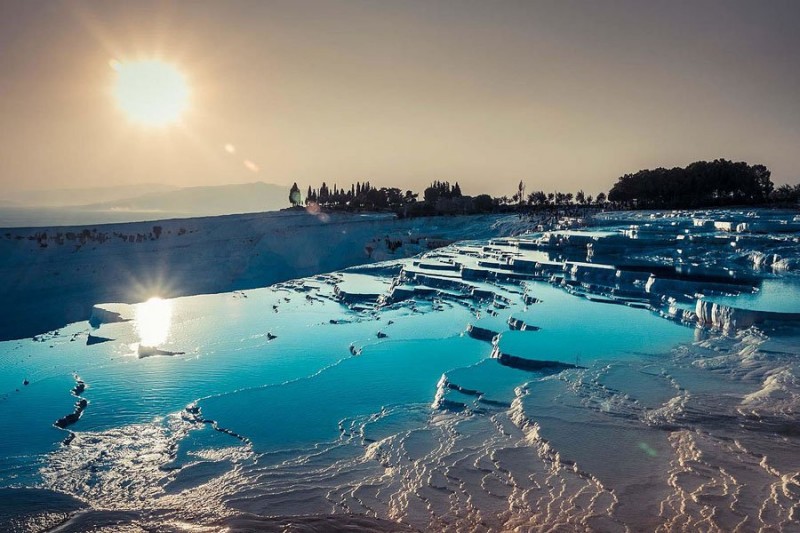 Pamukkale, meaning "cotton castle" in Turkish, is a natural site in Denizli Province, southwestern Turkey. Pamukkale is famous for its hot springs and travertines, which are terraces of carbonate minerals left by flowing water.
14. Danxia Landform Geological Park, China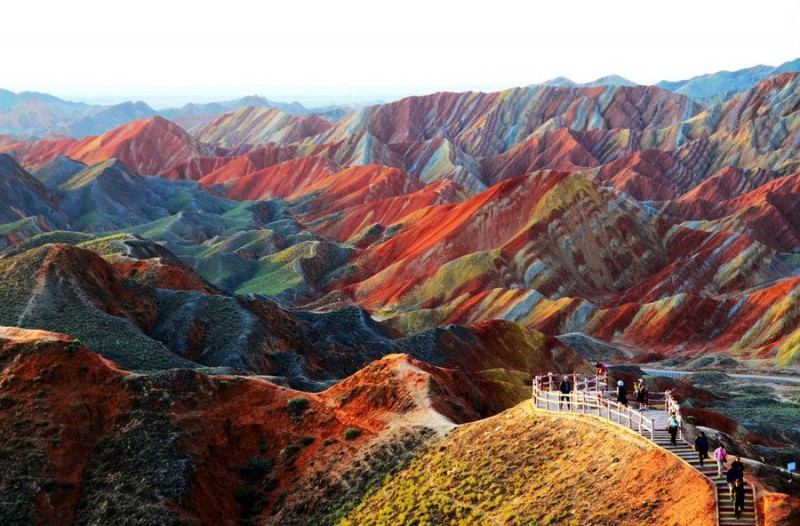 Over 24 million years, different colored layers of sandstone and other minerals pressed together to form distinctive ribbons of color seen here. Thousands of years of rain and wind carved out the landscape seen today.
15. Hitachi Seaside Park, Japan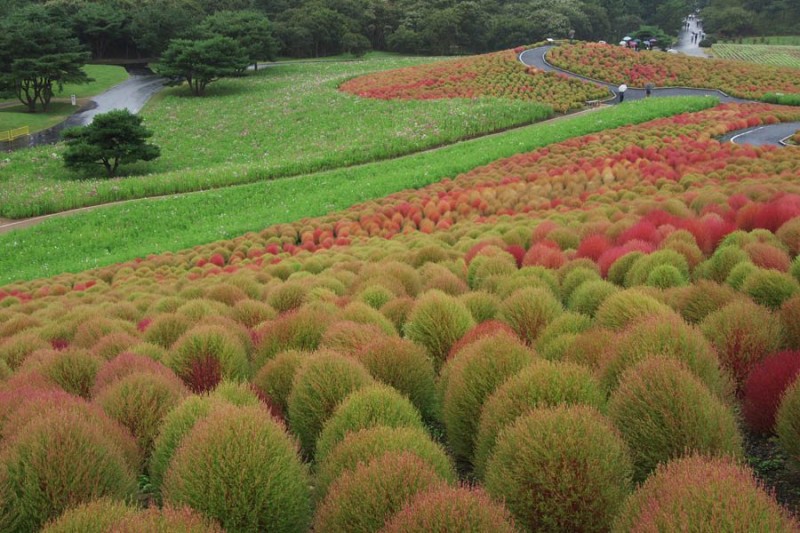 Hundreds (if not thousands) of fluffy Kokia plants adorn the hillsides of Hitachi Seaside Park in Japan. While they plants are green during summer, they turn bright crimson red in autumn.
16. Antelope Canyon, Arizona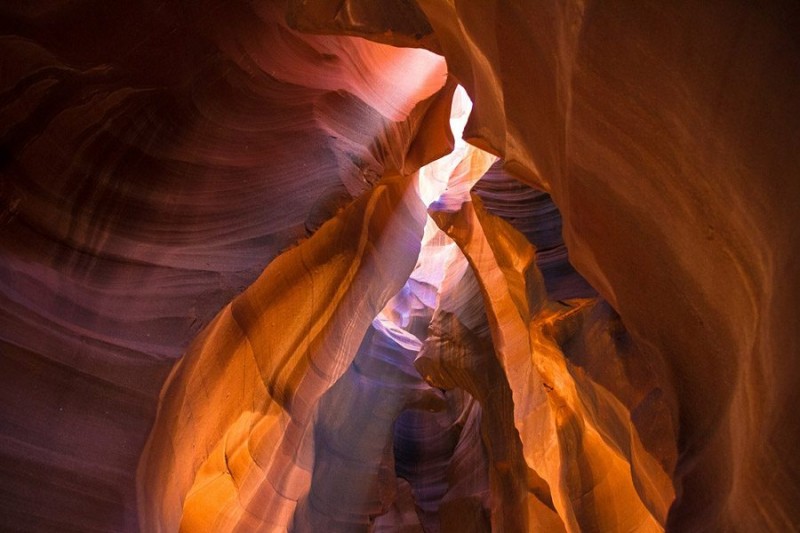 Antelope Canyon is a slot canyon in Page, Arizona. Its Navajo name, "Tsé bighánílíní," translates to "the place where water runs through rocks." Flash flooding and other sub-aerial processes eroded the area's Navajo sandstone to form the canyon. Over time, further erosion made the corridors wider and carved out the flowing shapes.
17. Salar de Uyuni, Bolivia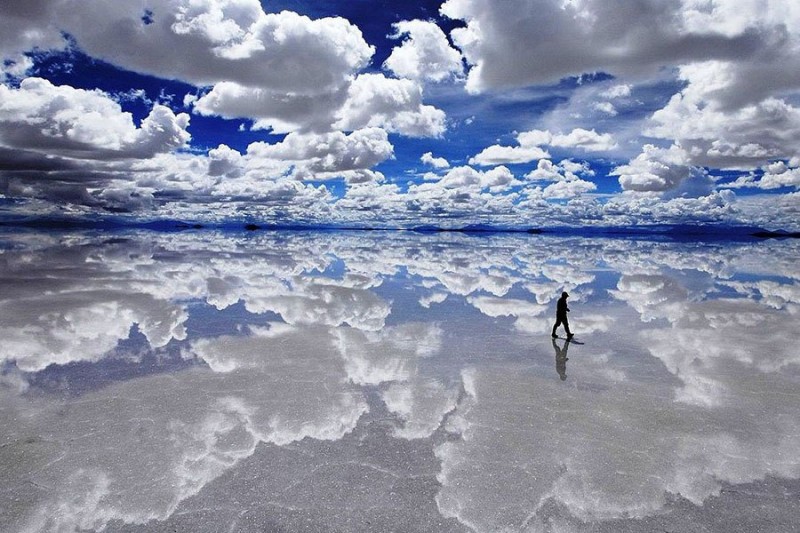 Salar de Uyuni in Bolivia is the world's largest salt flat, measuring a whopping 4,086 square miles. As its name suggests, Salar de Uyuni is extraordinarily flat, with altitude level variations of one meter to a little over three feet. During the wet season, a shallow layer of water covers the flats, offering visitors stunning vistas seen here.