Planning your honeymoon? Consider these suggestions for alternatives to the most popular destinations.
Once the arrangements have been made for the ceremony and reception, it's time to think seriously about honeymoon plans. With so many choices, advice from friends, travel magazines, and websites, this part can be challenging as well as fun.
Couples have different likes, dislikes, interests, and travel ideas – which could be an issue to resolve in a new marriage – but there are enough marvelous destinations to keep everyone happy. We're proposing some ideas for memorable travel experiences that might be a bit different from the usual honeymoon locales.
If you love Champagne, France: Try Veneto, Italy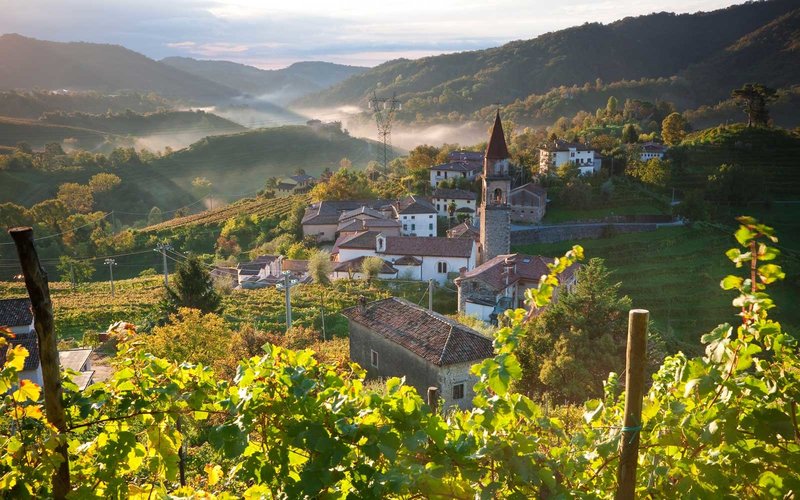 Wine fanciers might think of a honeymoon in the Champagne region of France, which would be lovely, of course. But consider the northeastern wine producing region of Italy, known as Veneto, where one of their specialties is Prosecco.
If you've not yet discovered this increasingly popular sparkling wine, you must try Italy's answer to champagne. It has delightful notes of melon, pear, or green apple and is generally available at considerably lower prices. Visit the Zonin winery in Gambellara in the province of Vicenza for a personal tour and tasting of their widely distributed Prosecco.
Stay in Treviso at the historic, neo-classical Hotel Villa Soligo whose guests have included Marcello Mastroianni and Sofia Loren. Or try the elegant Hotel Villa Cipriani, once the home of Elizabeth and Robert Browning. Nearby Venice would be a romantic starting point, and Verona – home of those famous Shakespearean lovers – shouldn't be missed. Profess your devotion from Juliet's balcony or touch her statue for eternal love.
If you love Athens, Greece: Try Ortigia, Siracusa, Sicily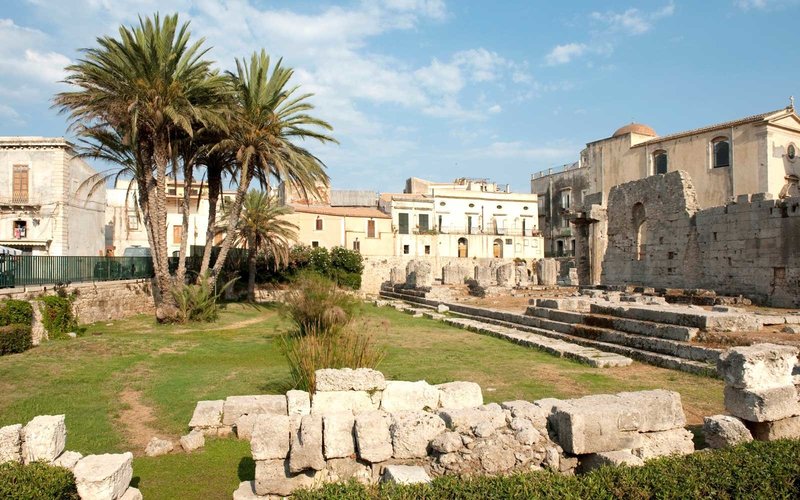 If you share an interest in history and archaeology, but want a relaxing, romantic honeymoon, look no further than the southeastern coast of Sicily to Ortigia, the island old town in the ancient city of Siracusa. First settled by the Greeks in about 700 B.C., Siracusa grew to be powerful enough to survive invasions from Athens a few hundred years later, although most of today's Siracusa citizens would forgive the Athenians and support a visit to the mother country.
The Teatro Greco, Temple of Apollo, and other Greek ruins remain, along with Roman and Moorish architecture, displaying the varied history of the area. In Ortigia, you'll find narrow, winding cobblestone streets, sea views in every direction, cafés, shops, and a spectacular Duomo and piazza.
Take a boat ride to see the colorful caves along the shore, or just stroll through the streets, stopping for a late-night gelato or anisette. Stay at the elegant Algila Ortigia Charme Hotel on the Ionian Sea or the charming Antico Hotel Roma 1880, just steps from the lively main piazza, surrounded by restaurants and cafés.
If you love Venice, Italy: Try Bruges, Belgium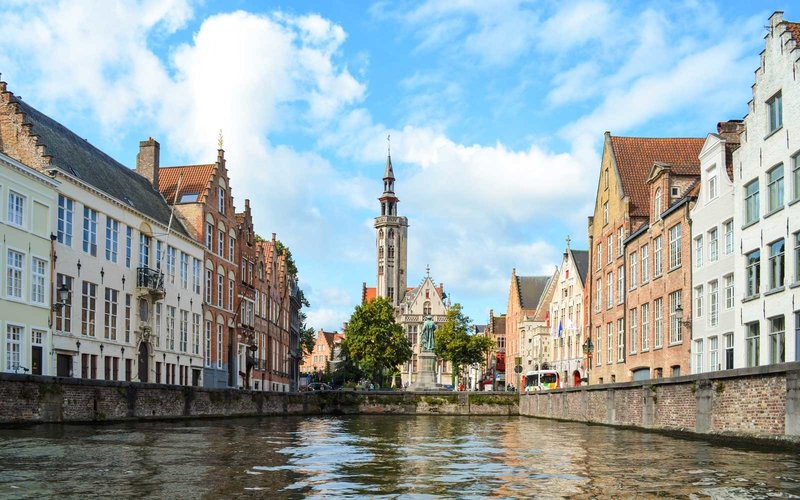 A city of canals, quaint bridges, medieval buildings, historic churches, and cobblestone streets would be a charming and romantic place to spend your honeymoon. Venice naturally comes to mind, but so does Bruges, perhaps less well known to tourists but just as wondrous to see.
Described as a "fairy-tale medieval town," Bruges has exquisite Gothic buildings, including its City Hall, built in 1376, the Basilica of the Holy Blood, and many other historic churches. The Church of Our Lady, with its 112-meter-high spire, is the tallest in Belgium, and its art treasures include Michelangelo's sculpture Virgin and Child.
Like Venice, Bruges is a city of canals, linking it to the North Sea. The most romantic canal, the Green Canal, is lined with elegant mansions and lush landscaping. Fine chocolate, waffles, mussels, and beer are a few more reasons to visit Bruges. The Pand Hotel, an 18th century carriage house converted to a 26-room boutique hotel, is a romantic choice. Consider also the luxurious Hotel Heritage Bruges in the heart of town.
If you love Amsterdam, Netherlands: Try Rotterdam, Netherlands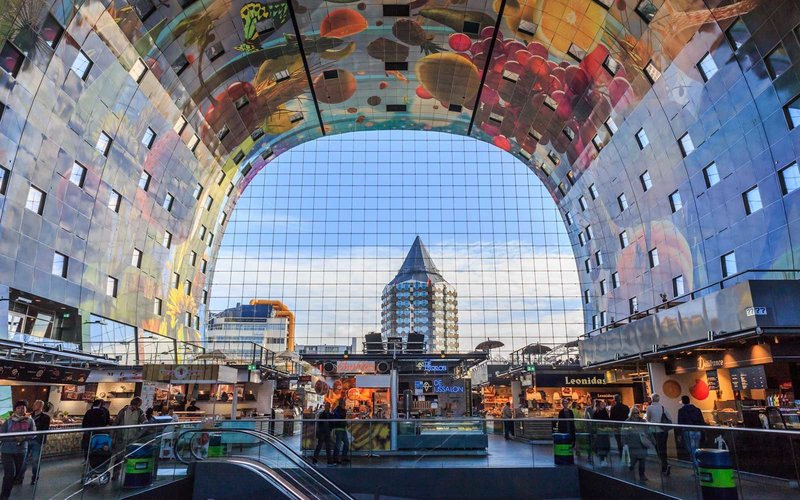 Fun-loving couples might think about Amsterdam as a honeymoon choice, with its lively nightlife, carefree atmosphere, canals, bikes, and cafés, but nearby Rotterdam, the second largest city in the Netherlands, should be high on their list too.
Rotterdam also has bars, cafés, music, and nightlife, and it's so hip it even has an area called The Cool District. The city, compared by some to Manhattan, is filled with striking modern architecture that replaced many of the historic sites destroyed during World War II. Examples of its contemporary design include the Markthal, a 96-stall covered market hall whose ceiling bears the world's largest artwork, appropriately called "Horn of Plenty."
There are cube-shaped houses, a floating pavilion, the unique Erasmus Bridge, and Euromast, a concrete monument with a sky-high outside deck and restaurant for great views. There are two luxury hotel suites in the Euromast as well. For hotels closer to sea level, consider the five-star Mainport Design Hotel and the boutique Hotel Emma.
If you love Nice, France: Try Torremolinos, Spain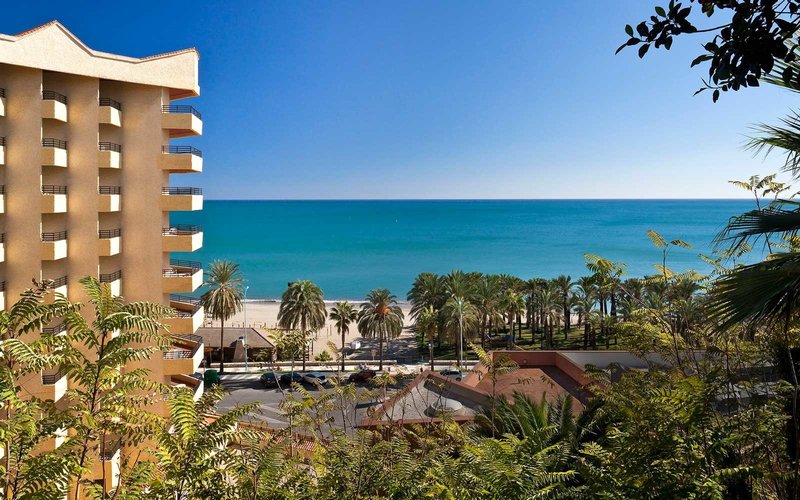 Sun-seeking honeymooners might enjoy a trip to Nice with its beautiful beaches and delicious food, but we suggest the Costa del Sol and Spain's Mediterranean resort, Torremolinos. You'll find clean sandy beaches, lively nightlife, delicious food, and reasonable prices.
In nearby Málaga, you can visit the Alcazaba, Spain's best preserved Moorish fortress, and take in the spectacular view from the top or marvel at the ancient Roman amphitheater. Drive through charming fishing villages and end your day with sangria and paella at a beachside restaurant. The Meliá Costa del Sol hotel offers sea views and private terraces overlooking the beach. For a more intimate stay, consider the nine-room Hotel La Luna Blanca with a private rooftop hot tub and views of the sea and mountains.
If you love the Amalfi Coast, Italy: Try Algarve, Portugal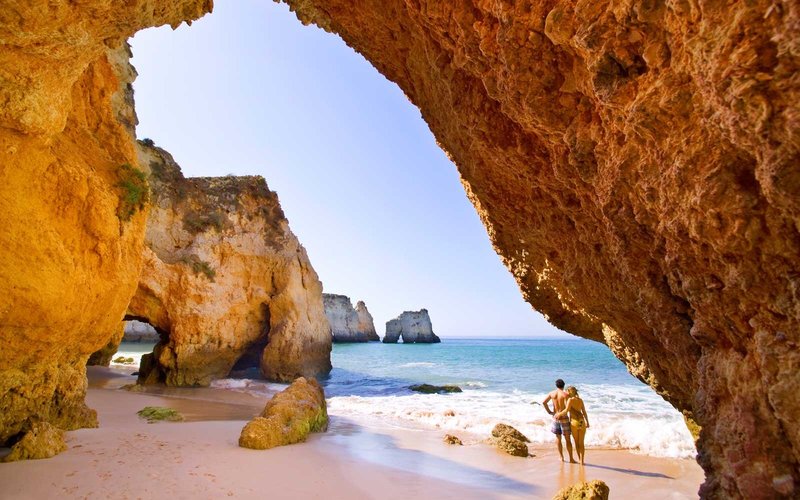 Elegant hotels, spectacular villas, seaside cliffs, restaurants, bars, and fascinating examples of ancient architecture attract many tourists to Italy's popular Amalfi Coast. If that sounds appealing, consider The Algarve, Portugal's southernmost region, with its Mediterranean beaches, luxury hotels, mountains, beaches, olive groves, and their own ancient ruins, including an 11th-century Moorish castle in the town of Silves.
In addition to all that, there's so much to do – sailing, hiking, scuba diving, tennis, golf, biking – or just relaxing on a sunny, sandy beach or sipping cocktails poolside. The luxurious 54-acre Vila Vita Parc has guestrooms, suites, and private villas with all the amenities of this oceanfront, clifftop five-star resort, including a health spa, 10 restaurants, six bars, and easy access to golf and water sports. The opulent boutique Quinta Jacinta offers a more intimate environment with secret gardens, outdoor pool, Jacuzzi, spa treatments, and dining terraces.
If you love Munich, Germany: Try Salzburg, Austria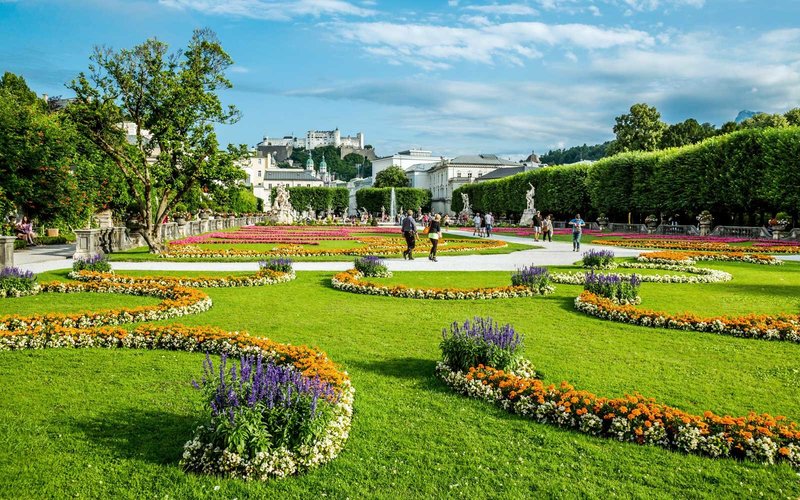 Beer lovers and fans of the many micro-breweries popping up in every town might envision a honeymoon in Bavaria's capital of Munich, famous home of Oktoberfest, beer halls, centuries-old Gothic buildings and baroque churches. A short trip just over the border, discover Salzburg, another city of medieval buildings, Baroque and Romanesque cathedrals, views of the Alps and Salzach River, and 600 years of beer brewing history.
With 10 breweries in the city, including Austria's largest private brewery, Stiegl, Salzburg is known as Austria's "Capital of Beer." Pubs, beer gardens, and micro-breweries abound throughout the city and many serve traditional Austrian food such as wienerschnitzel, dumplings, apple strudel, and sachertorte.
One of Europe's most beautiful cities, Salzburg is the birthplace of Mozart, and the tradition of music is important to the city with operas, concerts, festivals, and chorale music in churches. Stay at the elegant Hotel Goldener Hirsch or the Hotel Sacher Salzburg with views of the river and a short walk to the old town.
If you love Rome, Italy: Try Prague, Czech Republic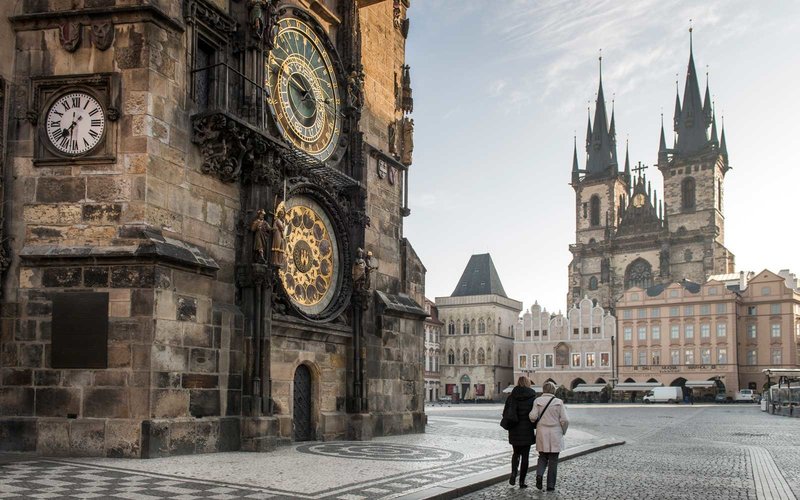 Star of romantic movies and a classic lovers' location, Rome attracts thousands of honeymooners and amorous couples every year. Built on seven hills alongside the Tiber River, the Eternal City is home to glorious cathedrals, ancient ruins, and artistic masterpieces. Interestingly, another city – this one built on nine hills along a different river, the Vltava – would also be a marvelous honeymoon destination.
Prague is filled with beautiful buildings, historic sites, and Gothic churches. A medieval working clock in the Old Town City Hall announces each hour with the 12 apostles passing by a window above the dial. Prague is a city of narrow walkways and spectacular squares, once the capital of the Holy Roman Empire.
The largest ancient castle in the world, Prague Castle is now the official residence of the President of the Czech Republic. Visitors should not miss the magnificent Charles Bridge, famous for its statues, including one of Holy Roman Emperor Charles IV.
The five-star luxury Boscolo Prague hotel would be a memorable place to stay, but consider also the Alchymist Grand Hotel & Spa, set in a 16th-century palace.
If you love Paris, France: Try Budapest, Hungary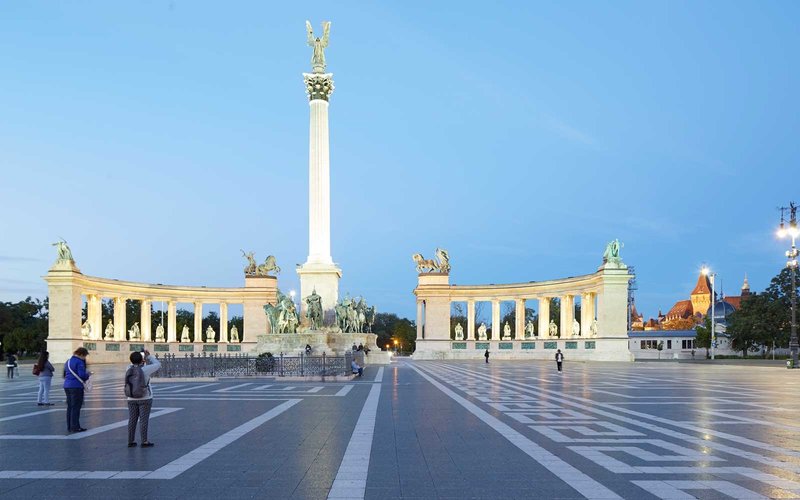 Paris, a gem on the River Seine, has a reputation as the most romantic city in the world. Another of Europe's celebrated rivers, the Danube, divides the city of Budapest, a lovely alternative for honeymooners seeking romantic views, beautiful architecture, art museums, sophisticated cuisine, and world-class wines.
Considered by many to be "The Paris of the East," Budapest also suffered damage during World War II, still evident on some of its historic buildings. The magnificent Buda Castle, illuminated at night, is a striking presence on Castle Hill, and the perfect place for spectacular vistas of the Danube and the city. In the main wing of the castle, the Hungarian National Gallery displays sculpture and paintings from the medieval and Renaissance periods.
Stroll along the Danube Promenade on the Pest side for views of the Buda Castle, picturesque bridges, and sculptures, or stop into one of the many restaurants, cafés, and bars along the way. The Hotel Palazzo Zichy, a former 19th century palace, is now a four-star hotel, and the Four Seasons Hotel Gresham Palace is another elegant historic landmark. Both hotels offer a luxurious blend of past and present.
If you love Milan, Italy: Try Vienna, Austria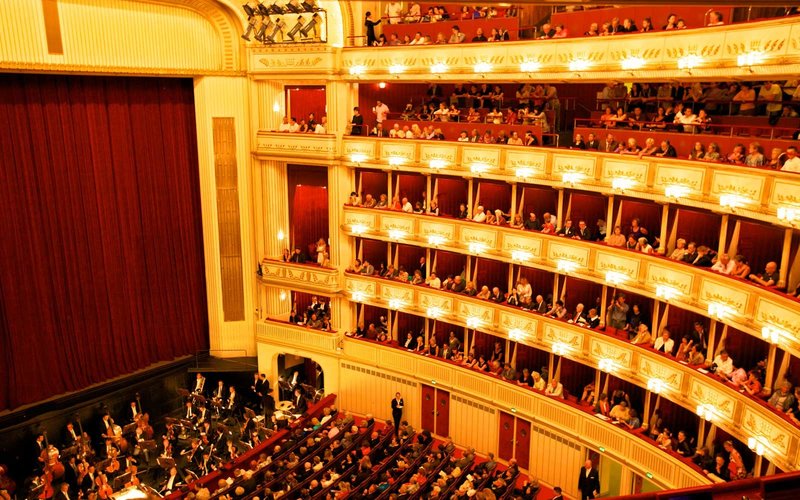 Elegant Milan, city of fashion and design, beloved destination of opera fans, and home to high-end restaurants and shops, is one of Europe's most sophisticated cities. Its Gothic Duomo and Roman ruins attract visitors from around the world.
Honeymooners considering Milan might move Vienna to the top of their list if they're seeking music, fine food and wines, memorable art and architecture, and luxurious lodging. Vienna, City of Music, was home to Mozart, Haydn, Schubert, Beethoven, Strauss, and Brahms. The Wiener Staatsoper, Vienna's opera house, dating back to 1869, features gorgeous Renaissance-style arches on its façade and presents over 300 operas and ballets each year. A 12th-century Gothic masterpiece, St. Stephen's Cathedral is the symbol of Vienna and one of Europe's most beautiful examples of the style. Lovers of art and architecture will enjoy the opulent historic palaces and striking post-war modern buildings.
With over 100 museums, Vienna pleases every taste, and honeymooners should not miss the Belvedere, with the world's largest Klimt collection including "The Kiss," possibly Austria's most famous work of art.
Vienna has many luxury hotels to choose from, but two suggestions are the Sofitel Stephansdom and the Hotel Sacher.
If you love Reykjavik, Iceland: Try Helsinki, Finland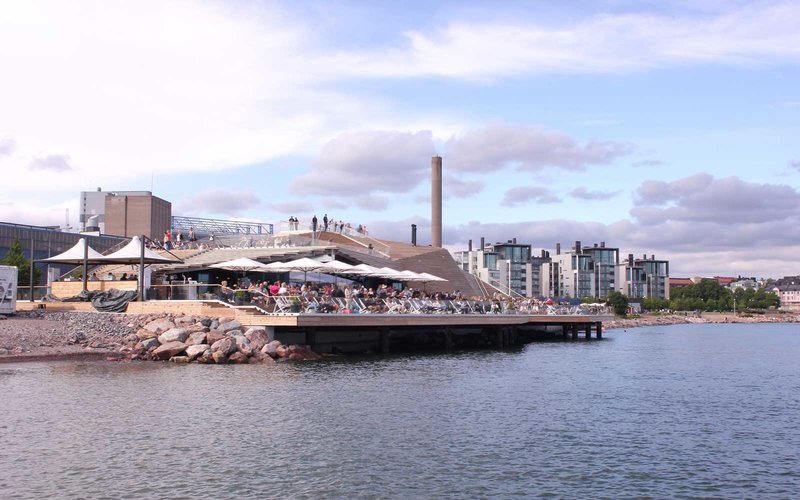 Iceland has become a popular tourist destination in recent years. And why not? With unique landscapes, natural beauty, wildlife, the Blue Lagoon, and the Northern Lights, there's something for everyone. But maybe your honeymoon should be an escape to a somewhat different locale in the same part of the world.
Helsinki, Finland's capital on the Bay of Finland near the Baltic Sea, includes small islands, peninsulas, and bays. In summer, with 18 hours of daylight, there are festivals, outdoor markets, ferries, cruises, sandy beaches, and the historic Suomenlinna sea fortress to explore.
A day of hiking, biking, or walking through Helsinki's forest within the city will undoubtedly end in a sauna, Finland's contribution to the world of relaxation. Saunas are everywhere, including public saunas with separate rooms for men and women. After heating and steaming in 100 degrees, follow the Finnish tradition and cool off in a pile of snow or take a quick dip in icy water. Visit Löyly, a new sauna complex near the city center facing the Baltic Sea, with saunas, restaurants, and a bar.
There's no shortage of nightlife in Helsinki, even though you might have daylight until almost midnight. Book a SkyLoft room at the Klaus K Hotel for a great view and luxurious stay or try the Hotel Kamp with its award-winning spa.
If you love Berlin, Germany: Try Dublin, Ireland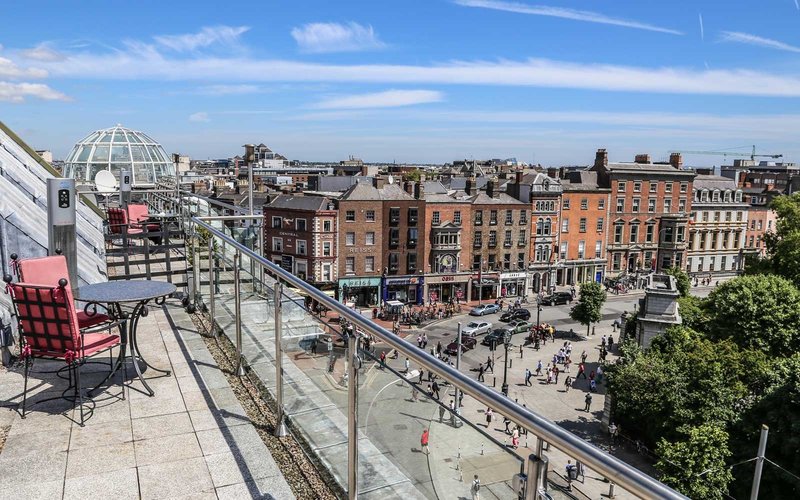 One of the liveliest cities of Europe with its art scene, street festivals, cafés, late-night bars, and casual charm, Berlin has recovered from its turbulent history to become a popular hotspot. Dublin too has experienced its own struggles and bloodshed to emerge as a festive town with beer gardens, pubs on every block, spirited traditional music, flowing beer, Irish whiskey, and of course Guinness. For honeymooners, it's just another way to continue the celebration.
Walk into any of cozy pubs, and you'll find new friends anxious to chat and welcome you to Ireland. On the River Liffey, Dublin has picturesque bridges and medieval streets as well as distinctive buildings. Trinity College's Old Library offers a fascinating look at the Book of Kells, an illustrated book of the gospels created around 800 A.D. by Celtic monks.
Art lovers will enjoy The National Gallery of Ireland, home to works by Caravaggio, Van Gogh, and the French Impressionists. The first-class Merrion Hotel includes the full-service Tethra Spa with fitness center, steam room, and infinity pool as well as the Michelin-starred The Cellar Restaurant. The Fitzwilliam Hotel is another popular choice with a penthouse that includes a baby grand piano and personal butler.
If you love Mykonos, Greece: Try Budva, Montenegro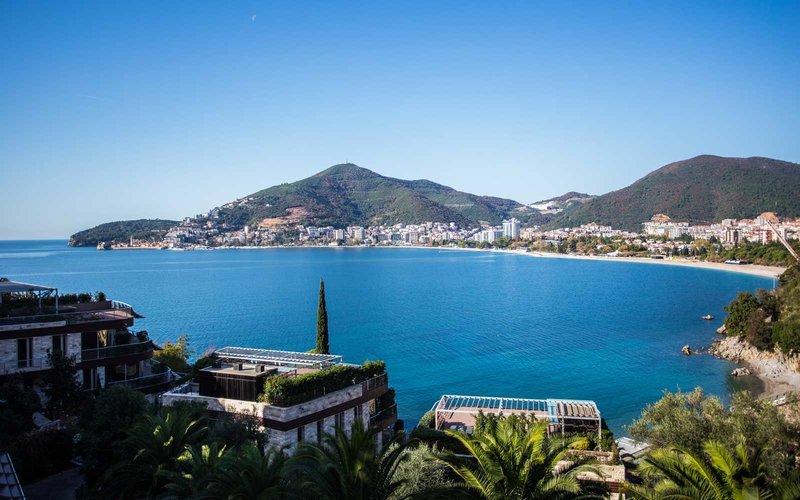 Beautiful Mykonos, with its hip hotels, crowded bars, and beachside restaurants, is a vibrant and glamorous party spot during the summer season. If you're looking to party on, continuing your wedding celebration in a festive atmosphere, you may want to consider a honeymoon in Budva. Not as well known, perhaps, but popular with vacationers from Eastern Europe, Budva has been called "The Montenegrin Miami" because of its crowds and late-night partying.
With at least 35 beaches along the Adriatic coast, sun worshippers and solitude seekers will be able to find a quiet spot or a hidden cove to rest and recover during the day. First settled around 2,500 years ago, Budva has been conquered by the Greeks, Romans, Slavs, Saracens, Turks, Venetians, Austro-Hungarians and others, all of whom contributed to the present day population, culture, and architecture.
Old Town is surrounded by medieval walls, towers, and gates, with narrow streets lined with cafés, boutiques, bars, and galleries. The Regent Porto Montenegro hotel offers mountain and bay views in a nautical village on the Adriatic with both indoor and outdoor pools. Directly on the beach near Old Town, the Avala Resort and Villas is another first-class hotel option.
If you love London, England: Try Copenhagen, Denmark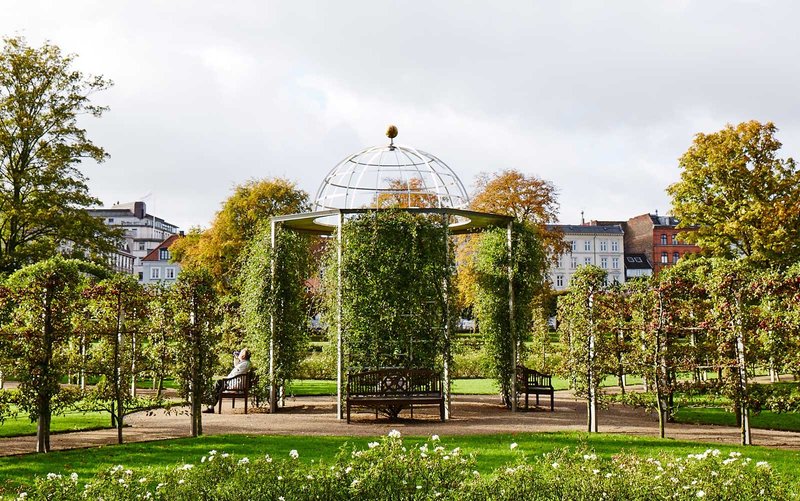 Cosmopolitan, historic, exciting London is a wonderful place to visit, no matter what the occasion. But it's your honeymoon – time for something new, something for the first time together – how about Copenhagen?
Think about the hygge, a word that means something like coziness, contentment, comfort – everything you want your honeymoon to be. In one of the world's most bike-friendly cities, you can explore on two wheels or two feet, or just totally relax (remember, hygge!) on a boat through one of Copenhagen's canals.
Remember to visit Hans Christian Anderson's Little Mermaid along the harbor side promenade. Among the many green spaces are the King's Gardens of the Rosenborg Castle, built in the 1600s as the royal summer home. Play like children in the Tivoli Gardens amusement park, and then grow up like honeymooners and stay at the fabulous Moorish-inspired Nimb hotel with romantic four-poster beds, fireplaces, and free-standing bathtubs along with a view of the Gardens. Your personal butler will arrange for your rental of vintage bikes if you wish, or you can work out in the gym or opt for an in-room spa treatment.
If you love Barcelona, Spain: Try Cologne, Germany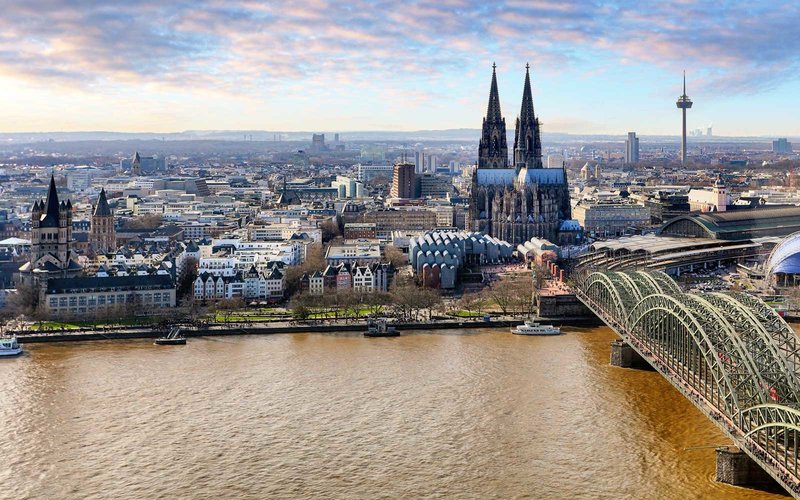 Beachside Barcelona, popular for its beautiful and varied architecture, eclectic nightlife, delicious seafood, and cosmopolitan atmosphere, is a vacationer's paradise. For another beautiful city with a similar resume, couples should look to Cologne as they make honeymoon plans.
This city on the Rhine River was founded by the Romans in 38 B.C., and parts of the ancient Roman wall and aqueduct are still evident. The gorgeous Gothic Cologne Cathedral, the city's most notable symbol, took 600 years to build. In contrast, the postmodern quarter of the city has marvelous examples of avant-garde architecture.
Cruise the Rhine for views of the city or ride the cable car over the river for some fun and a different perspective. Nightlife is lively, with more than 70 clubs featuring jazz, rhythm and blues, reggae, and techno music through the wee hours. Dining options range from Michelin-starred restaurants to cafés, beer gardens, and stand-up snack bars where you can get a freshly baked pretzel to go with your locally brewed Kolsch beer.
Stay at the five-star Excelsior Hotel Ernst directly opposite the Cathedral or the nearby Hyatt Regency Cologne, with its spa, pool, Finnish sauna, and Roman steam bath.