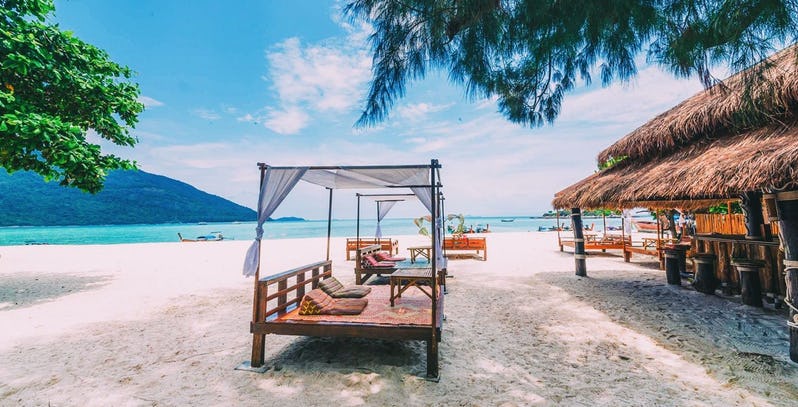 With the hot summer officially here, all travelers must be counting down the minutes to their next exciting getaway. But while most long for tropical destinations, buzzing with beach-lovers and fun experiences all day long, others simply prefer the quieter side of life. Such travelers would do anything for a laid-back vacation that's all about privacy, suntanning and relaxing. Well, believe it or not, such heaven-like destinations do exist, and are waiting for us all this summer.
From the tropical lands of Anguilla to the pearlescent white sands of Grace Bay, today we'll talk you through 25 of the world's most beautiful beaches. These well-hidden places boast azure waters and dreamy skies, which nicely contrasts with their stark white sands. Well, that's certainly just another lovely feature that makes these locations catch the eye right away. Whether you're a brilliant surfer, diver, or even a fisher, all of these organically beautiful beaches will surely arouse your interest as well.
Whichever you prefer, we find them all to be the perfect plan for your summer getaway. Keep scrolling down to find out where these tropical beauties reside, and what else they can offer you.
25. Grace Bay - Turks & Caicos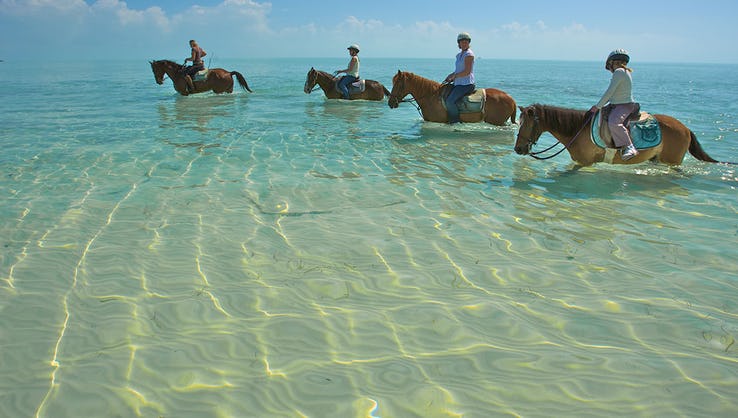 If there's one thing that Grace Bay is most known for, it'd be its pearlescent white sands. Take a leisurely walk along the beach at sunset, and we promise you that you'll fall hard for its beauty. The waters around here are quite calm and shallow; however, the best part is that they're free of sharp rocks and seaweed. The top-rated Grace Bay Beach is undoubtedly the hallmark of the Turks and Caicos; it's just too good to be true. Well, it's already starting to look like you've just found your new favorite summer destination.
24. Destin - Florida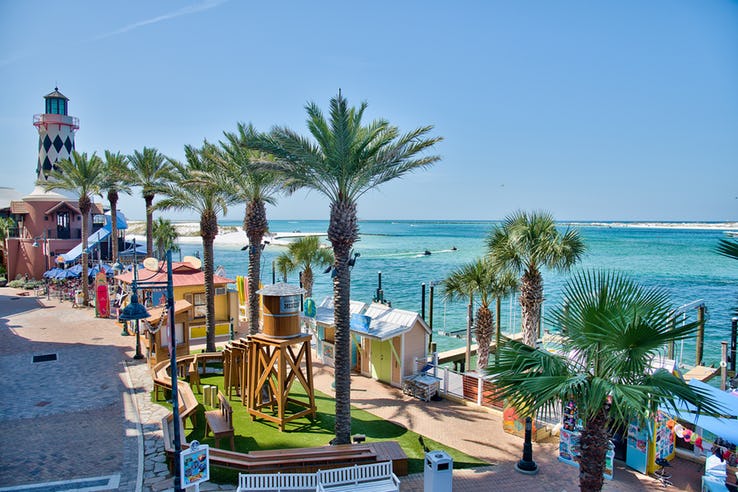 Who could've known that Destin offers such laid-back summer adventures, and beach culture, right? Well, hardly anyone, if you ask us. As lovely as it is, this part of the country is quite crowded with Southern beach-lovers since it's super easy to reach by car. Not only does this beach offer a plethora of condos for rent, but it's quite an amazing place for summer weekends; not to mention that Destin is appreciated for its fantastically soft sands
23. Rendezvous Bay - Anguilla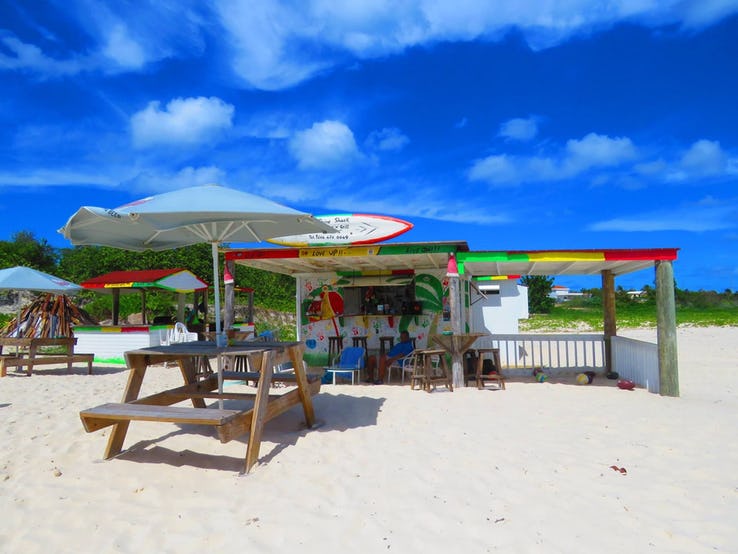 Anguilla boasts an impressive scenery, soft beaches and a vast array of culinary experiences. As one of Anguilla's treasures, Rendezvous Bay Beach, is indeed a priceless gem well hidden from the eyes of the world. Around here, travelers can enjoy the turquoise waters of Rendezvous Bay Beach while taking in the spectacular views of St. Maarten. Once you get down here, you'll understand why it regularly brims with beach-lovers. It's not only family-friendly, but the water here is as clean as a crystal. Quite worthy of exploring, right?
22. Meads Bay, Anguilla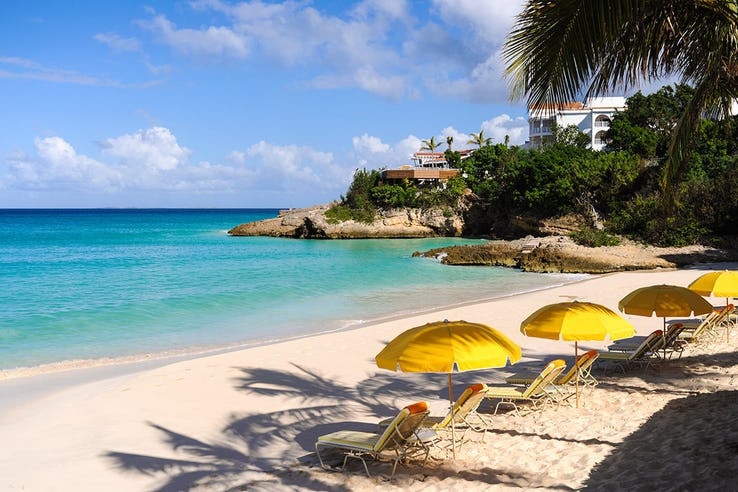 Another member of Anguilla's charming family is the famous Meads Bay. It's one of the top-ranked beaches in Anguilla that's super exotic and quiet. This magnificent place boasts stretches of white-sand paradise, with sparse hotels nearby its shores. With few beach-lovers around, Meads Bay makes for an ideal place when searching for more privacy and tranquility. However, it's certainly the other way around for travelers who can't imagine their holiday without visiting the local beach bar or pub. But in general, Meads Bay is the perfect choice for romantic getaways.
21. Orange Beach - Alabama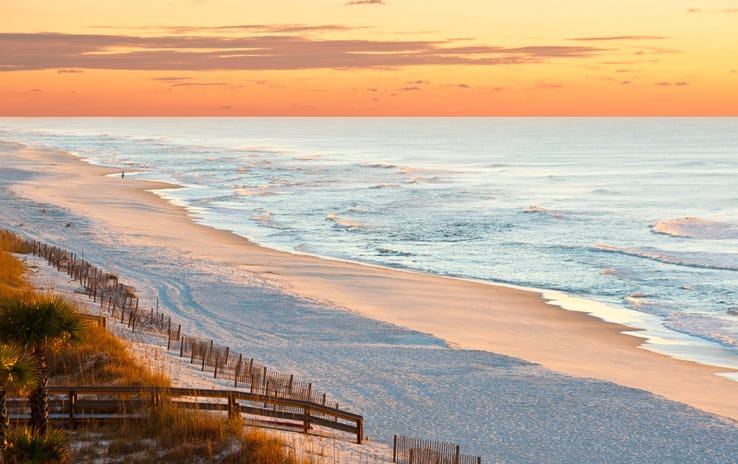 Another exotic beauty that's earned a place on our list is the marvellous Orange Beach, Alabama. With such striking views, tinted with delicate shades of orange, it's certainly no doubt that Orange Beach promises the perfect summer getaway. It's a family-friendly tropical spot that offers quite a good range of low-cost hotels and condos. Come around to enjoy a short vacation full of exciting trips to the popular Gulf Coast Zoo, Alabama. Did we mention that Orange Beach also boasts sandy beaches that are beyond magical and soft? Well, now you know!
20. Paraga Beach - Mykonos, Greece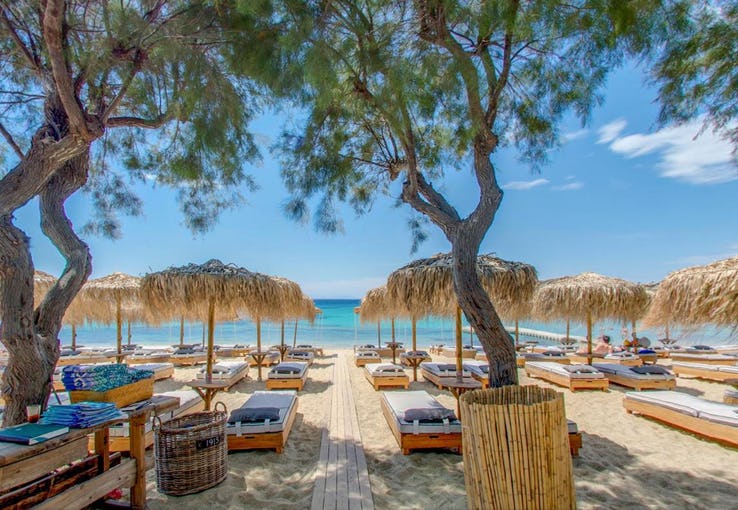 Have you heard of Paraga Beach in Mykonos? No? Well, then you've certainly missed a lot. This mesmerizing Greek island is everything you'll ever dream of. Located in the sunny land of Mykonos, Paraga Beach is where you actually come to dance and have fun while taking in unique coastal views. From its modern beach clubs, soft sand, and impressive lagoon-shaped saltwater pools, Paraga Beach will totally live up to your expectations. While you're still around, don't miss to taste the authentic Greek cuisine.
19. Shoal Bay - Anguilla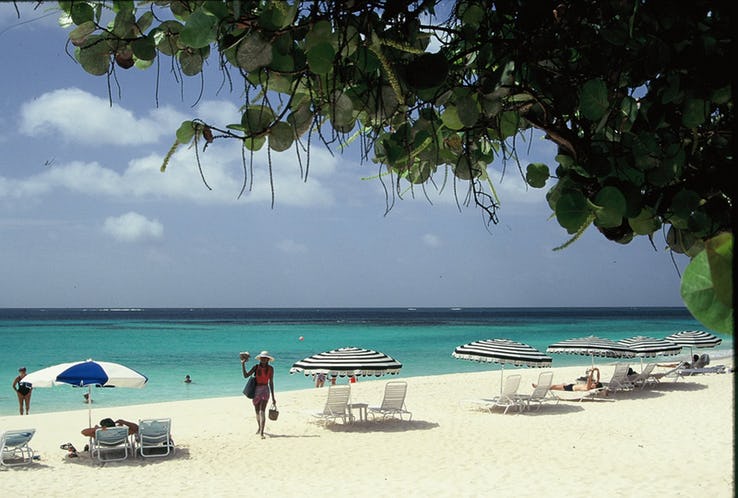 No, we're hardly done with Anguilla's white-sand beaches, and here's why: Anguilla's Shoal Bay is just another lovely gathering spot for beach-lovers and swimmers. Shoal Bay's waters are as crystal as a diamond, and there's barely any trace of seaweed or rocks whatsoever. Once you've set foot in Shoal Bay, Aguilla, you can surely find a great number of cozy rental properties as well. No wonder why it's also included in our roundup of best white-sand beaches around the world.
18. Palmilla Beach - Los Cabos, Mexico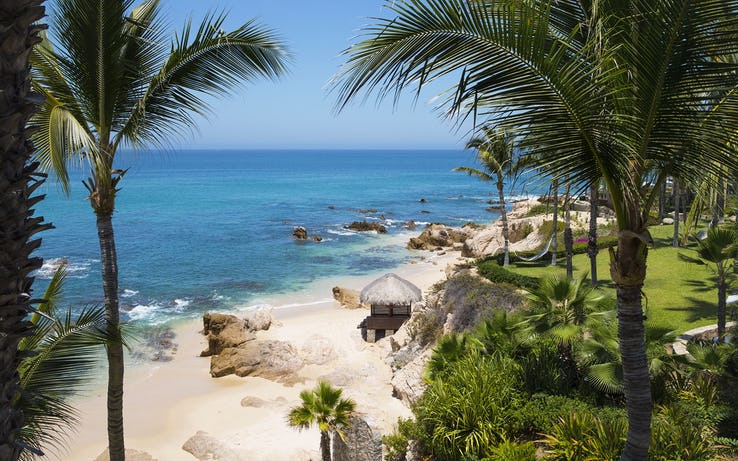 Unlike many other beaches around the world, which aren't really great for swimming, Palmilla Beach is a pretty fine exception. This sunny place is totally swimmable as it lacks waves and strong undertows that could be quite tricky and dangerous for the divers. Instead, Palmilla Beach in Mexico is merely the definition of Wonderland: this exotic land boasts magnificent sand beaches, lovely scenery, and at least a mile-long stretch of coastline dotted with beachfront rental homes. Pretty cool, isn't it?
17. White Bay Beach - Jost Van Dyke, British Virgin Islands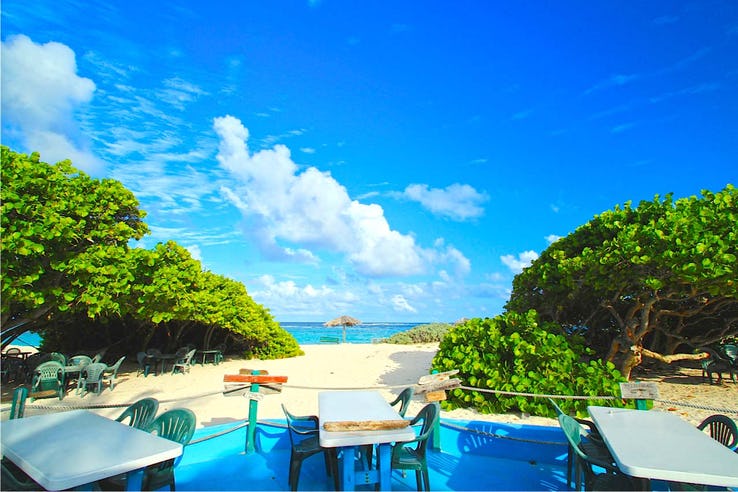 Moving on to the exotic British Virgin Islands, we've just set foot on Jost Van Dyke's White Bay Beach (or at least this is how it plays out in our imagination).
Located in the British Virgin Islands, White Bay Beach is home to a wide array of cozy beach bars tucked in between lush greenery. Grab a lounge chair and get ready to explore this beautiful place that still makes for a private vacation far away from everyone you know.
16. Playa PortoMari - Curacao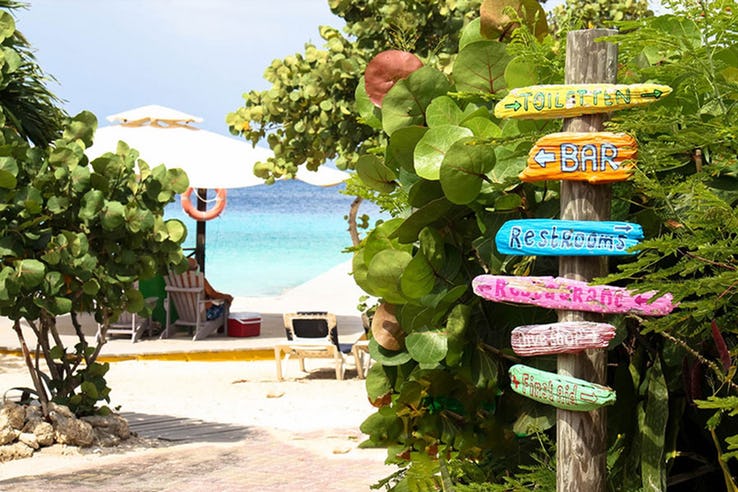 It's true that there's no better way to explore a new place than with the help of the locals. Come over at this sandy bay in Curacao to enjoy exotic dinner while contemplating breath-taking views of the beachside at dusk. This gorgeous patch of land sits on a private estate owned by Plantages PortoMari, and it offers white-sand beaches glistening in the sunlight. Located in Curacao, Playa PortoMari looks quite surreal and exotic, so it sure deserves a place on our list today.
15. Meet The Platinum Coast of Barbados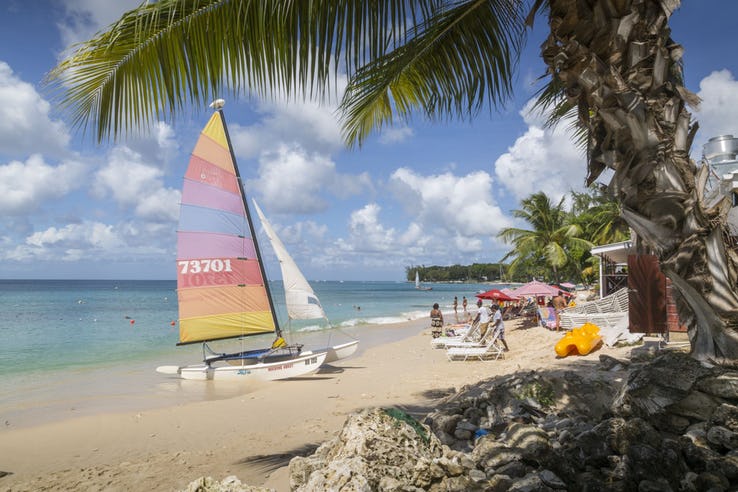 Next on our roundup is the "platinum coast" of Barbados. No, we didn't make this up. As charming as it is, this part of Barbados is popular for its soft white sands, gigantic shade trees and palms framing the west coast quite nicely. Its sky-blue waters and white sands provide the perfect atmosphere for any laid-back summer vacation around here. Besides, you've got an extensive list of outdoor activities you can enjoy, including diving, swimming or why not even snorkeling?
14. Hopkins Village Beach - Hopkins, Belize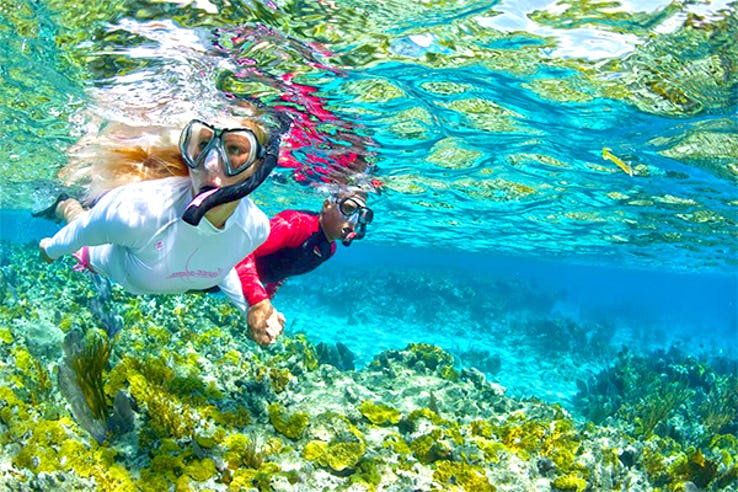 Hopkins Village Beach is easily one of the sunniest destinations in Belize, and around the globe. As tempting as it is, Hopkins Village Beach is appreciated for its 5-mile long stretch of tropical coastline lined with cozy cafes, beach bars, high-class restaurants, and villas. Come around here for a day or two, and you'll be blown away by its powdery sands, warm waters, and lovely atmosphere. But before you do, be sure to check your pulse because Hopkins Village Beach will make your heart go crazy.
13. Hyams Beach - New South Wales, Australia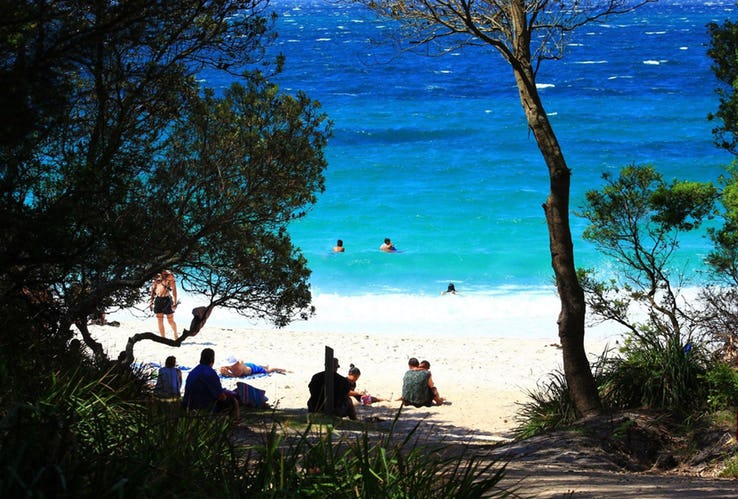 Dubbed "the whitest sand on the planet", Hyams Beach of New South Wales in Australia really looks like it's been taken straight out of the books. For the protocol, it even holds a Guinness World Record proving the extraordinary beauty and softness of its beaches. Situated south of Sydney, Hyams Beach provides the perfect setting for beach-lovers who're into traditional and quiet resorts with a certain level of elegance added to them. Well, New South Wales may not be that easy to reach, but as you can see, it's definitely worth the ride.
12. Matira Beach - Bora Bora, French Polynesia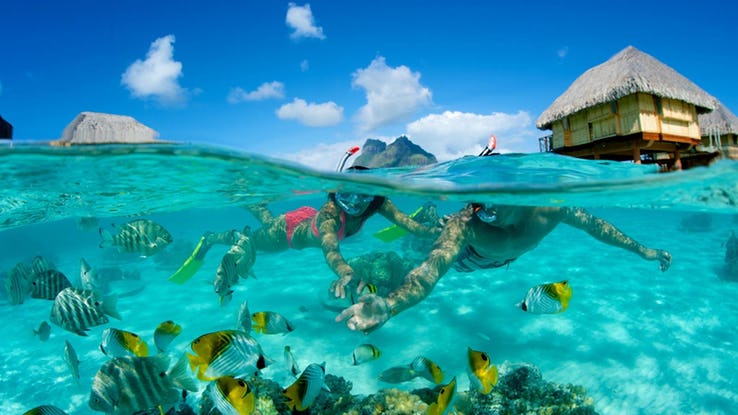 Known as the picturesque white-sand beach in French Polynesia, Matira Beach lies along the southern edge of the main island just below Mount Otemanu. No wonder why newlyweds regularly flock to Bora-Bora's fantastic Matira Beach after the wedding. It merely provides the most romantic setting for leisure and love. Also, this tropical land proves to be an ideal location for many exciting shark-feeding trips. Lastly, if you're specifically fond of water sports, Matira Beach will surely become your new favorite spot under the sun.
11. Tulum - Mexico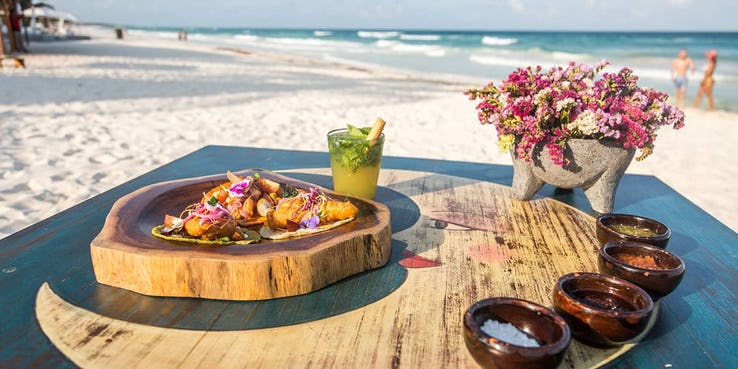 Who says that Mexico doesn't have awesome beaches to offer? Every summer, beach-lovers, and travelers get down here to feel the smoothness of Tulum's soft beaches while enjoying the unique landscape. But apart from its white-sand beaches, Tulum is also a fantastic starting point for history lovers. After all, the historic part of Tulum, Mexico, is a wild wellspring of details about the ancient Mayan ruins as it also features lots of fun snorkeling activities for first-time comers. You see, Tulum is definitely a nice place that's worth exploring this summer.
10. Clearwater Beach - Florida
Once you've arrived in Clearwater Beach, you'll instantly see why it's such a hot spot for tourists at the peak of the summer. Situated in the beautiful region of Tampa Bay, Clearwater Beach provides diverse outdoor activities - from swimming to bird watching - while its fine-grained sand beaches make tourists come here every summer. On top of all, Clearwater Beach is filled to the brim with affordable lodging options and food establishments while boating and surfing are just some of the fun activities to be enjoyed.
9. Tran Phu Beach - Nha Trang, Vietnam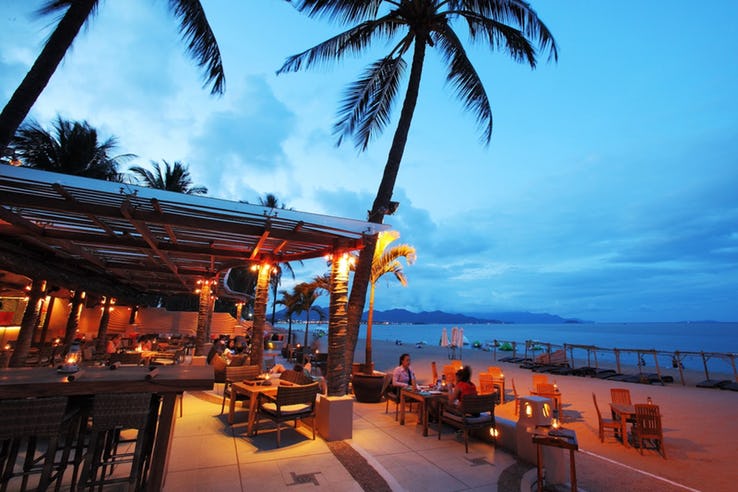 Moving on to the next eastern destination, Vietnam's famous beach, Nha Trang, boasts a wide variety of beaches scattered throughout the city; however, it's the Tran Phu Beach that draws all beach-lovers like moths to a flame. As exotic as it is, Tran Phu lies along a stretch of resorts and hotels, with lots of dining and nightlife options nearby. Indeed, all local and foreign adventurers love this place for its transparent waters and white sands, shining brightly in the sun.
8. Trunk Bay - St. John, U.S. Virgin Islands
Once you've explored Trunk Bay, St. John, U.S. Virgin Islands, you'll never be able to fully "recover" from its intoxicating beauty. Whatever you might've heard about this place, it's probably true: this tropical region just brims with diverse family-friendly seafood establishments and cozy cafes. Trunk Bay is simply perfect for adventurers who wouldn't miss out on its boating and snorkeling opportunities. Famous for its tranquility and expansive beachfront with white sands, Trunk Bay is a top favorite of ours as well.
7. Long Beach - Phu Quoc, Vietnam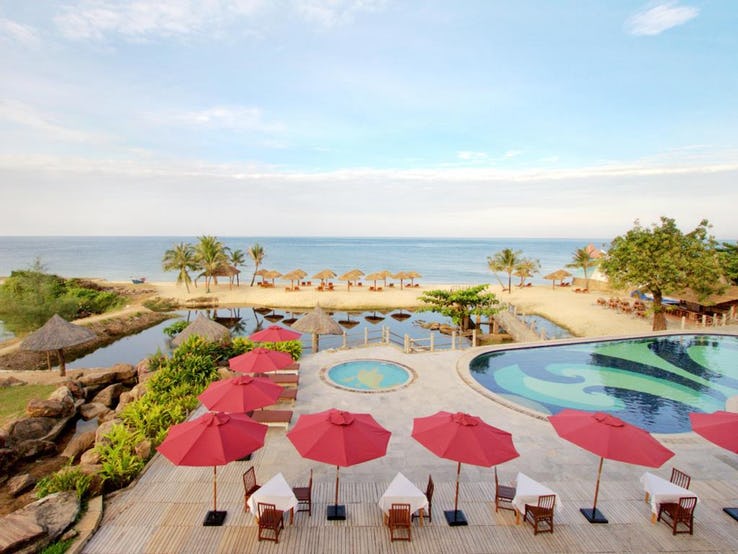 Another Vietnamese beauty that deserves to be mentioned today is the magical island of Phu Quoc. As exotic as it is, this piece of heaven is renowned for its unbelievable white-sand beaches and spectacular scenery. Whatever you might have heard about Long Beach, it's probably true: it features sky-blue waters and is home to lots of family-friendly resorts.
Located on the stunning Phu Quoc Island, Long Beach excites the tourists with its powdery sand, turquoise seas and jet skis. Additionally, the famous Mount Chua is within a short distance as well.
6. Kabak Beach - Turkey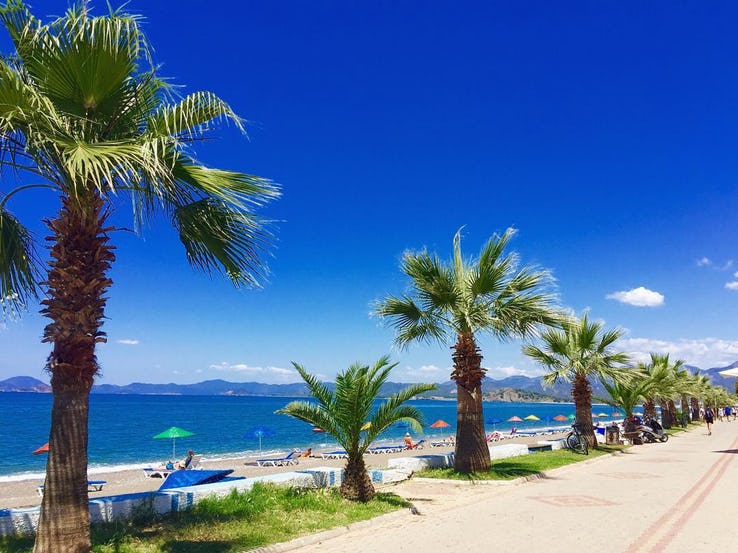 Get ready to explore one of Turkey's most beautiful beaches, sitting on its southwestern coast. Indeed, taking the road less traveled ends up being quite a fantastic experience. So, Kabak Beach may offer quite a challenging trek down a rocky footpath, but the efforts are 100% worth it. The famous Kabak beach boasts lush greenery, rolling hills, and lovely white beaches you'll certainly want to know about. It may not be that easy to reach, but it sure adds a touch of excitement to your summer holiday.
5. Ksamil Beach - Albania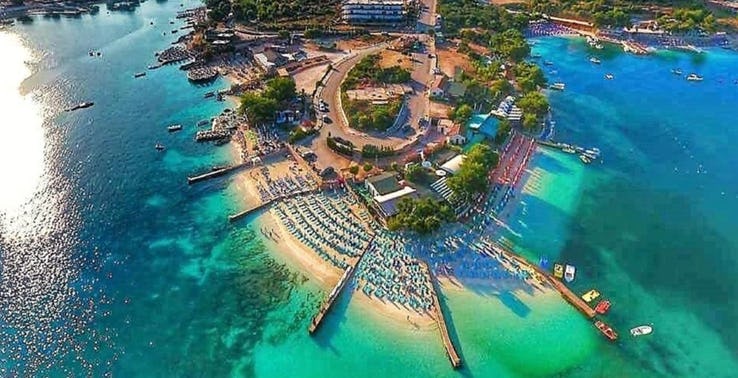 Our virtual trip through 25 of the world's most beautiful white-sand beaches isn't short of paradise-like fishing villages, like Ksamil in Albania. While this lovely place is actually a small village, it also boasts waterfront paradise where the perfectly calm waters, dazzling white sands, and painted skies reside. Located in Ksamil – a small, yet charming village in Albania – Ksamil Beach was also included in Guardian's 2013 list of "The Best Bargain Beach Holidays". Apart from being an exotic summer destination for beach-lovers, Ksamil used to be the former municipality in the Riviera of Southern Albania.
4. Surfer's Beach - Eleuthera, Bahamas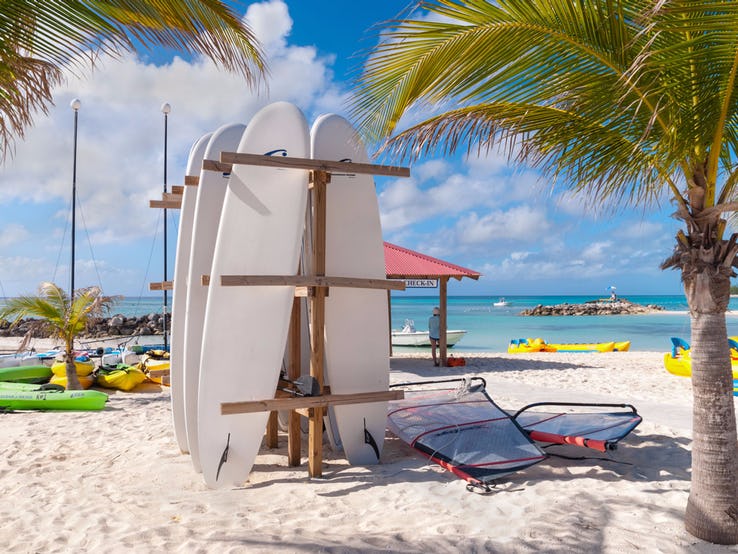 Visiting the Bahamas is, without a doubt, a dream come true for lots of travelers, and so is relaxing on Surfer's Beach.
It may be called the Surfer's Beach, but it's certainly much more than that. Paradoxically, Eleuthera's region is, in fact, known for its stagnant waters, although surfers can catch a wave at the famous Surfer's beach. Well, it may not be an ideal place for swimming and diving due to the waves, but the fine-grained sand makes it pretty much perfect for tanning.
3. Wineglass Bay - Tasmania, Australia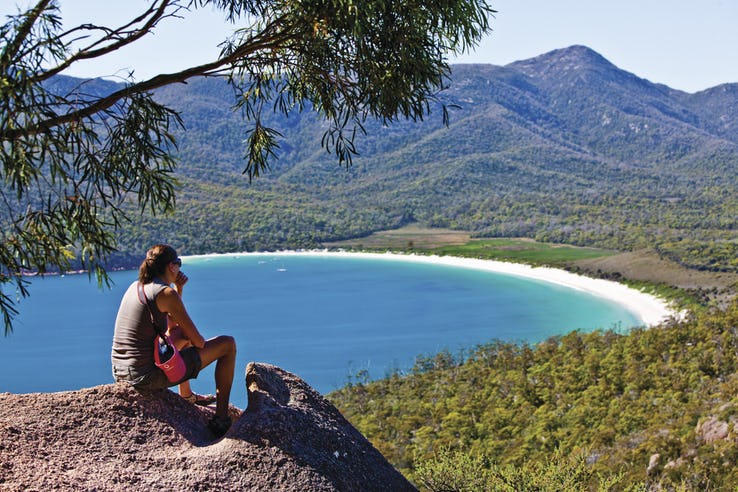 If you're one of those beach-lovers, who dislike the crowded beaches and busy streets, then the famous Wineglass Bay would be perfect for you.
Situated in Freycinet National Park, this magical piece of land, called Wineglass Bay, is adored for its seclusion, azure waters, dazzling white sands, and crescent-shaped shoreline. Famous for its unique name, Wineglass Bay is just ideal for any big or small group of curious travelers who're keen on bird-watching and enjoying nature in general.
2. Nishihama Beach - Hateruma Island, Japan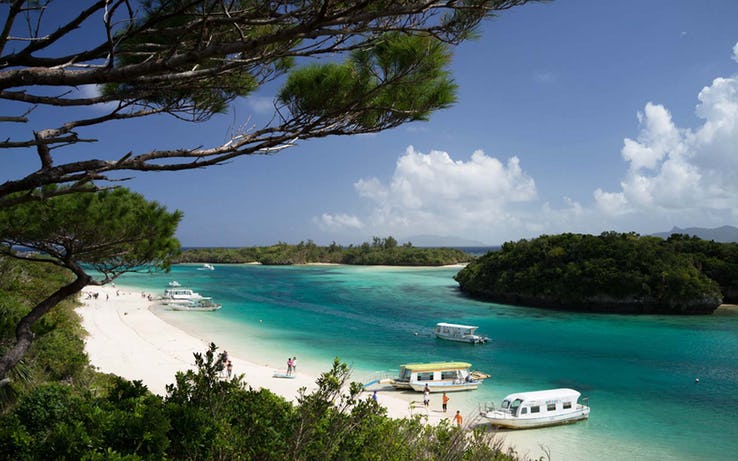 If you're indeed an enthusiastic explorer and an unsettling adventurer, then you should consider an exotic getaway to Hateruma Island in Japan. Known as the southernmost point in Japan, this wild island, in particular, is home to Nishihama Beach, which excites its visitors with glistening white sands, maximum levels of privacy, and tranquility.
Just grab a lounge chair, stir your fruity beverage, and enjoy your summer holiday in Nishihama Beach. You see, Japan is also quite abundant in cool places, and Nishihama Beach is definitely one of them.
1. Isle of Harris - Scotland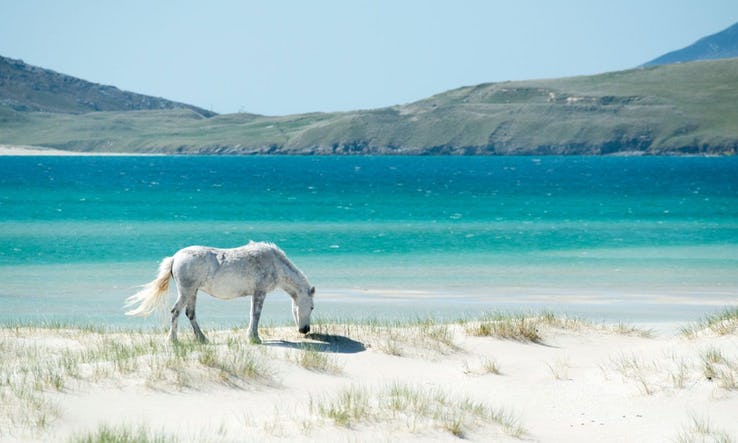 Now that we're at the end of this article, the Isle of Harris sure sounds like the perfect icing on the cake. This romantic spot, called the Isle of Harris, lies in a stretch of island, a.k.a the Outer Hebrides, and is particularly famous for its picturesque landscapes, white-sand beaches, and lush greenery. If you're keen on fishing or bird-watching, you'd love to find out what this Scottish paradise has in store for you and your fellow travelers.