There's no better way to experience a city's beating heart than by visiting the local markets. Wherever I travel to, whether it be Croatia, Turkey or Vietnam, I always make sure that a visit to a local market is a feature of my stay. The markets are always a hive of activity and I love watching the locals bargaining, sampling and socialising in their communities. I've just returned from five days in London and managed to experience three iconic London markets during my time there; ones that any traveller to London shouldn't miss.
1. Borough Market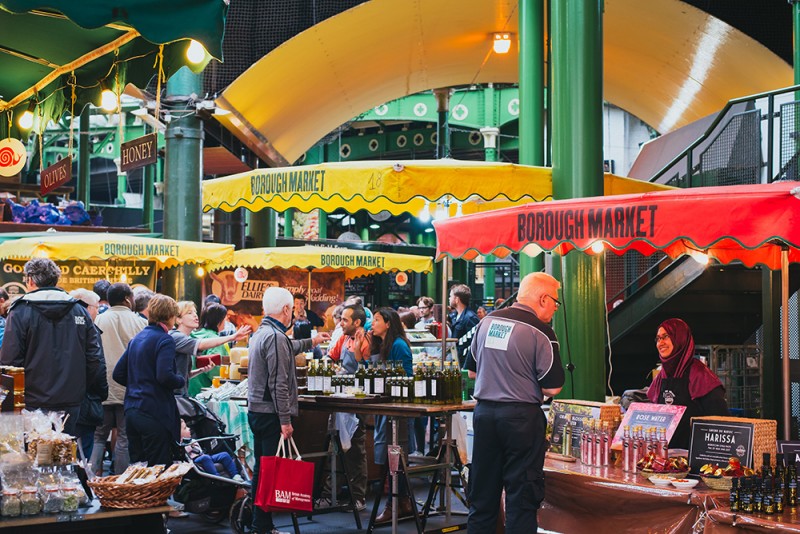 The Borough Market in London's Southwark district is London's oldest and most renowned food market and any visit to the city should feature a visit. This is a foodie's paradise and is a haven for anyone who enjoys quality and artisanal produce. Here you'll find goodies such as pulled salt beef sandwiches, fresh oysters with champagne, Pimm's cocktails, truffles, all manner of cheeses and cured meats as well as some of the freshest fish, meat and fruit and vegetables in town. Monmouth, which serves some of London's best coffee, also has a café at the Borough Market and will fix you up with a great flat white before you head indoors into the big market hall. Being the icon that it is, it does get very crowded, especially on Saturdays, so come early and eat breakfast before heading out on a full day exploring London.

Opening times:
Wednesday – Thursday 10am – 5pm
Friday 10am – 6pm
Saturday 8am – 5pm
2. Portobello Road Market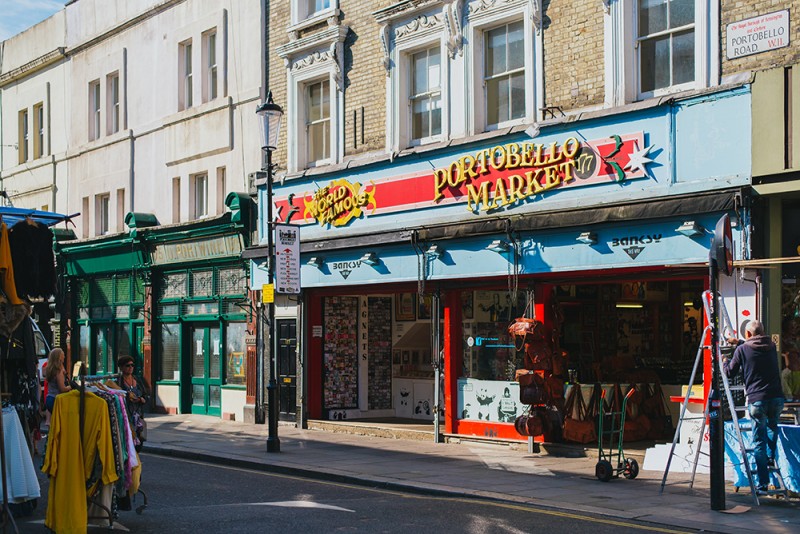 Everyone's heard of the Portobello Road Market in Notting Hill, one of London's most famous markets. As the world's largest antiques market, this market is a feast for the eyes with the buzz of activity set in contrast against the beautiful pastels of the Notting Hill townhouses that line the street. While this isn't the place to come from a bargain and it has become quite touristy in recent years, it is a nice place to begin exploring the neighbourhood of Notting Hill. The trick with any market visit is to arrive early, ideally around 9am, to peruse all of the knick knacks, vintage clothing, jewellery and other antiques in peace before the crowd crush arrives mid-morning. Charming cafes and bakeries line Portobello Road so there is always somewhere to stop for a coffee (or tea — we're in England after all). Saturday is the market's main day where the most stalls are set up with the greatest range of wares on offer.

Opening times:
Monday – Wednesday 9am – 6pm
Thursday 9am – 1pm
Friday – Saturday 9am – 7pm
3. Columbia Road Flower Market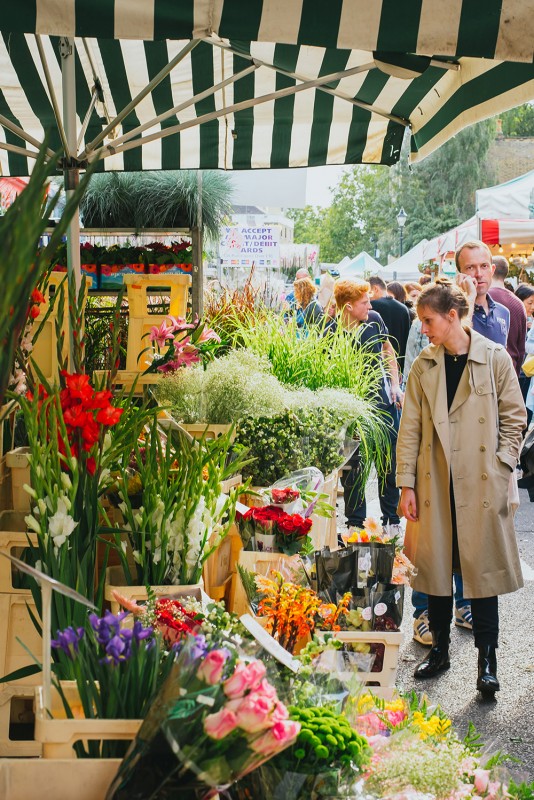 A whole street filled with flowers? Yes please! One of London's best Sunday markets and its most colourful, the Columbia Road Flower Market is a beautiful place to wander through. Located in trendy Shoreditch, this market is an explosion of colour and sells all manner of botanical goodies, from freshly cut flowers to bulbs, seeds, pot plants and everything in between. It's so much fun to slowly paddle through the flood of colour all the while being entertained by the Cockney banter being thrown back and forth amongst the vendors, luring shoppers to their pretty offerings. The crowds here can be overwhelming, as Londoners head here in droves to pick up their fresh flowers for the week and tourists also love to pop in to take photos and see it all in action. There's more to see than just flowers here, however. Each side of Columbia Road is lined with cute cafes and vintage shops and there are often bands playing, creating a great vibe for market-goers.

Opening times:
Sunday 8am – 3pm approx