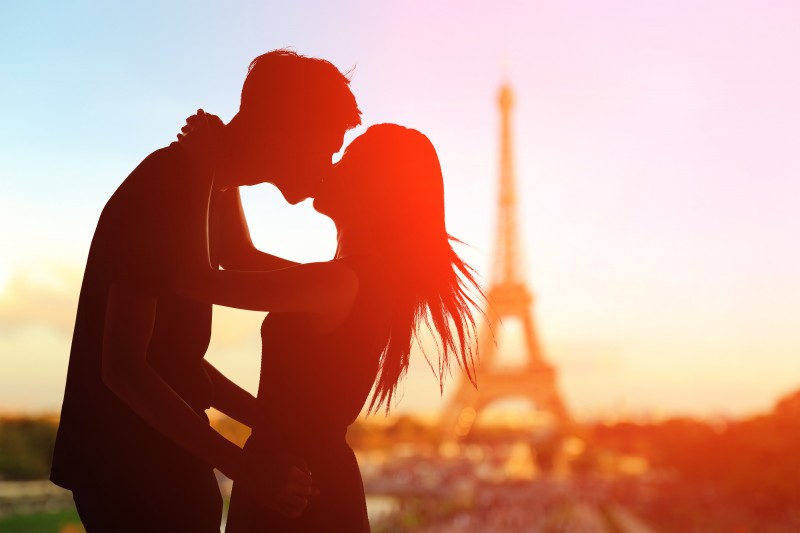 If you're looking for a place for a good cup of hot cocoa and a warm fire to snuggle up to your sweetheart this holiday season, you're in luck.
While many people opt to spend the holidays with family, lots of couples choose to use their hard-earned vacation time to step out into the world and go on a winter adventure for two. And, it turns out, winter can be one of the best times to travel. For many destinations around the world, winter is the so-called "off season," where couples can take advantage of lower hotel prices and fewer crowds.
For example, if you take a trip to Hawaii with your sweetie between November and January, you might be able to score airfares and an amazing hotel room for way less money. Plus, not only does this help you escape the winter weather, you'll also get to enjoy fewer tourists.
Of course, many couples also want to take advantage of the holiday season by visiting a place that really gets into the spirit. Visiting cities with huge holiday markets, incredible ice skating rinks, or just quaint, beautiful architecture that's straight out of a Christmas village is also an exciting way to celebrate the season and spend some quality time with each other.
And if you do choose a colder destination, you can take part in tons of seasonal fun like skiing, holiday shopping, reindeer rides, cheerful holiday trains or just walking in the freshly driven snow with the one you love.
On the beach or on a mountain, you and your significant other can find a getaway during the holidays all over the globe to make the season a little brighter—and way more romantic.
Take a look at this list of destinations that will make your holidays all the merrier.
Reykjavik, Iceland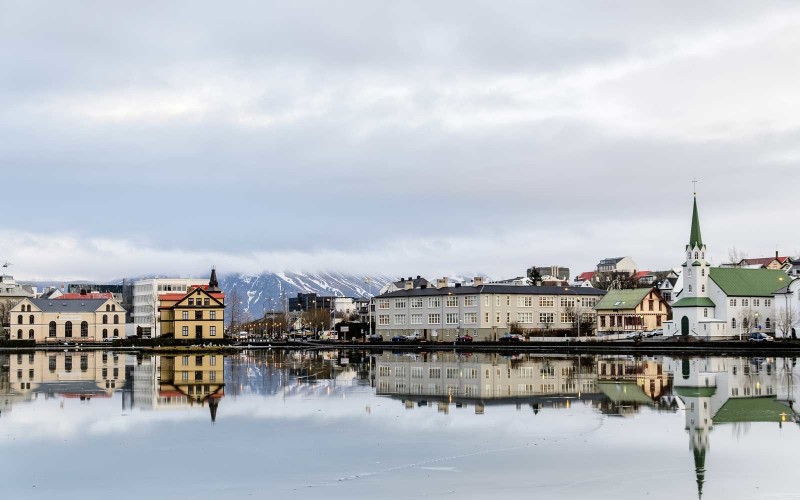 You and your beloved can view the world's most stunning, natural light show, the Northern Lights, during this time of year in Iceland. The country has become an increasingly popular and affordable destination for worldly travelers, where they can enjoy a geothermal hot spring, tons of holiday markets and fine dining.
Strasbourg, France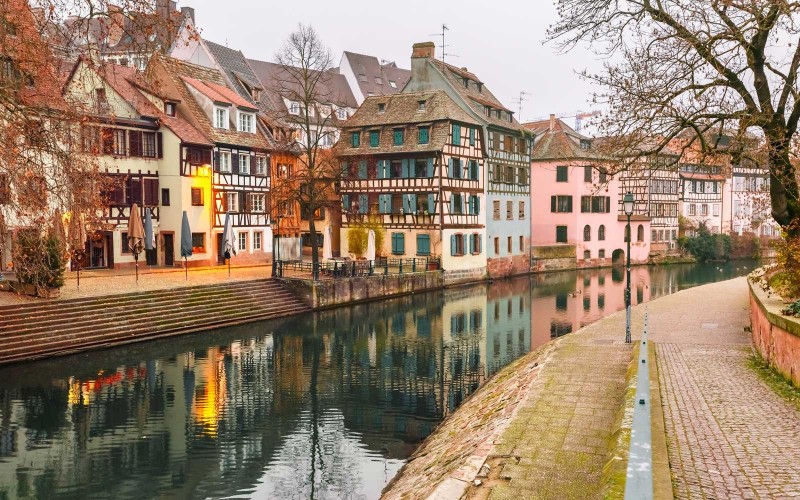 This magnificent French town near the border of Germany is also home to the country's oldest holiday market, where you can do your shopping for everyone on your list in one visit. Or, you can go on a romantic ice-skating date, listen to carols in the square or simply wander the ancient streets feeling as if you've stepped back in time. Plus, design loving couples can marvel at the Gothic cathedral.
Paris, France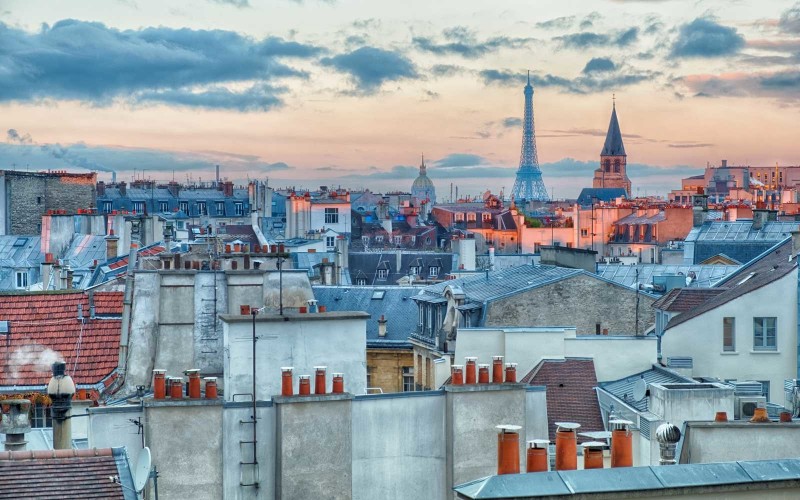 What's more romantic than the holidays in Paris? Or anytime in Paris, for that matter. The City of Love has plenty to do and see during the holiday time. Stroll through the city and gaze at trees dripping with lights, ice-skate under the stars or enjoy a ride on the Roue de Paris, the city's giant Ferris Wheel.
Aspen, Colorado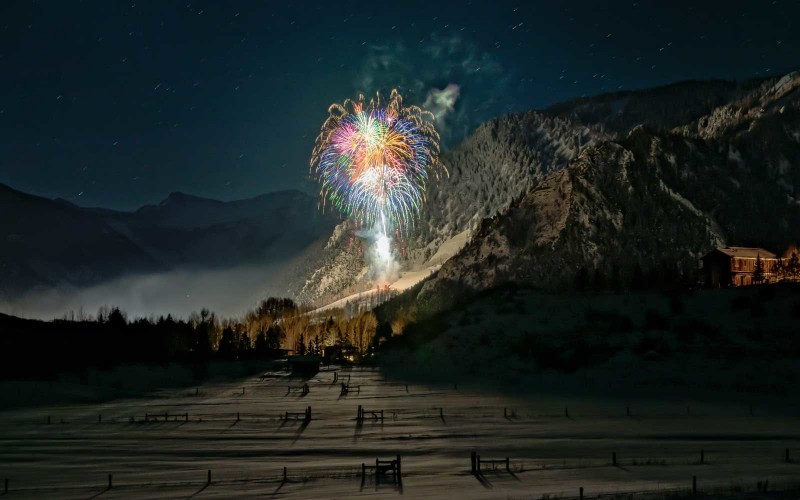 Couples can retreat to this Colorado mountain town for days filled with skiing, as well as cozy lodging, hot chocolate by hotel fireplaces and lots of aprés ski activities in the town around the holidays. Besides activities on the mountain, you and your significant other can enjoy holiday fireworks, daily public Menorah lighting and a visit to the St. Regis Aspen's giant gingerbread house.
New York City, New York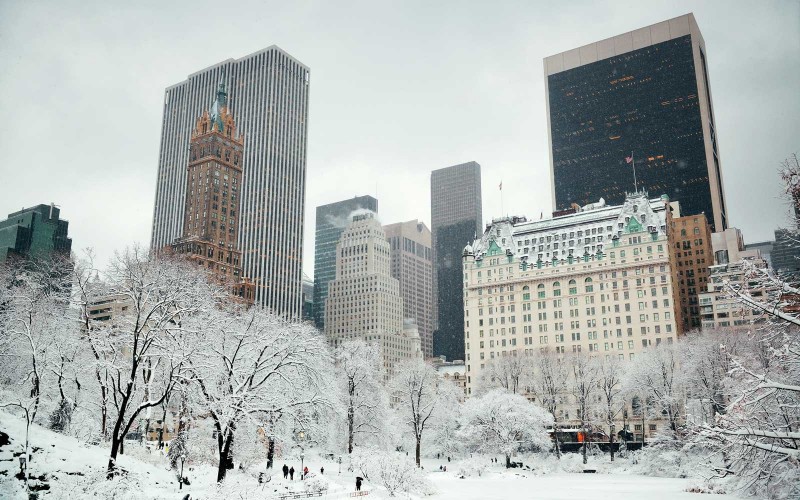 New York is magical around the holidays, when businesses put up tons of holiday displays all over the city, not to mention the giant Christmas tree in Rockefeller Plaza and the famous window displays down Fifth Avenue. Take a wintry carriage ride around Central Park or go ice-skating at Bryant Park for a true New York holiday experience.
Levi, Finland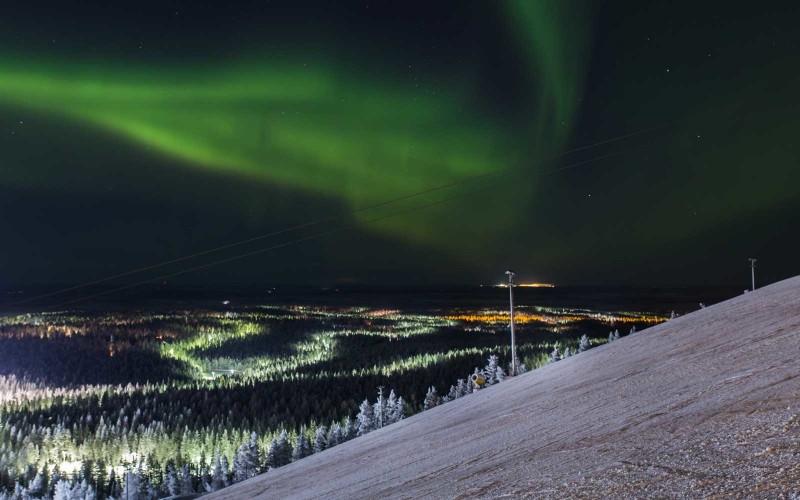 The Finnish Lapland around New Years isn't just phenomenal because of the extra-white blankets of snow and clear view of the Aurora Borealis, but also because you and your loved one can go on a real-life reindeer safari. Or, stay in a cozy igloo, go husky dog sledding or snowshoe to "Santa's Cabin."
Vienna, Austria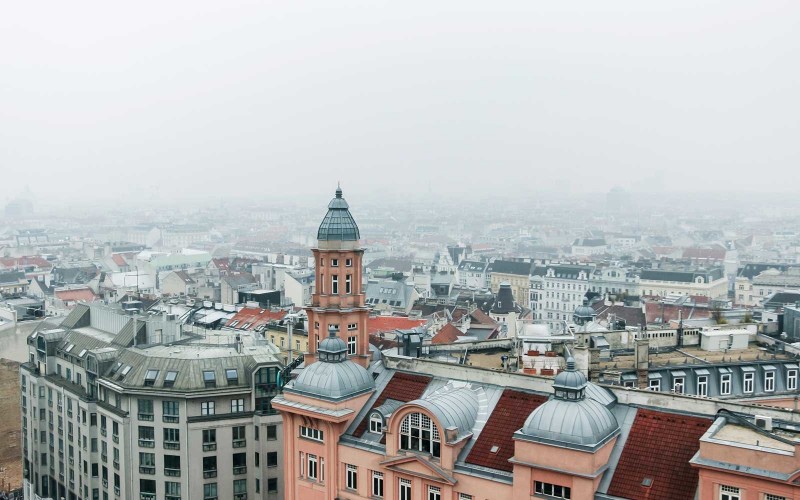 You and the love of your life should not miss the Belvedere Palace Christmas Village to celebrate the season in opulent, Baroque style. Visitors here will find shopping stalls, food, Austrian punch and enough mulled wine to make your cheeks blush. And while you're in the city, be sure to enjoy an advent concert, view the lights on Kärntner Strasse and Graben streets and visit a roasted chestnut stand.
Copenhagen, Denmark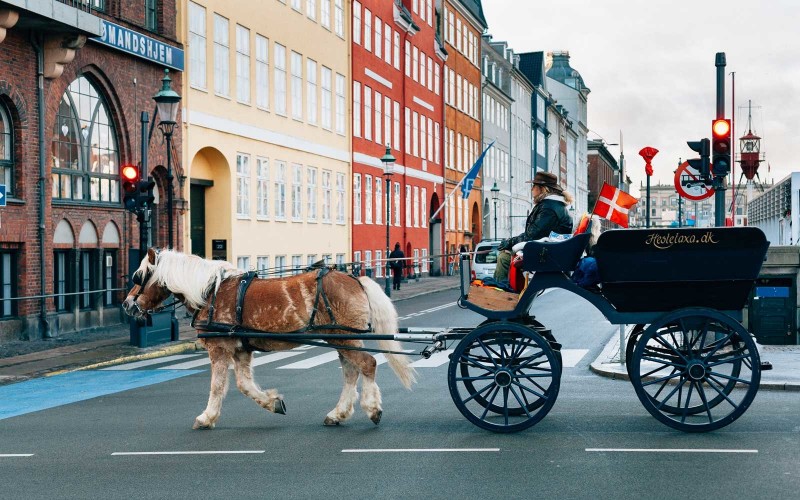 Fly to the home of hygge, the Danish and Norwegian word for "coziness," by visiting Copenhagen. The city lights up around the holiday season with festivities like the city holiday market and, the most popular event of the season, the Royal Copenhagen Christmas tables exhibition. Alternatively, you and your significant other can stroll along the waterfront district of Nyhavn, which is always decorated beautifully for the holidays, or visit the Tivoli Gardens.
Bruges, Belgium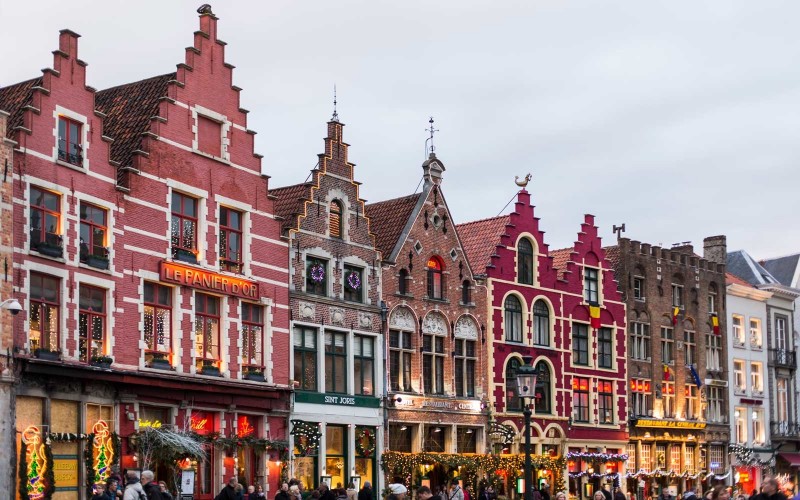 In the winter, Bruges sort of resembles a gingerbread town, decorated with thousands of little lights, wreaths and other holiday decor, all lined by cobblestone streets. It's also the host of one of Europe's biggest winter events, the Ice Sculpture Festival, where you and your sweetie can view sparkling works carved in ice by international artists at the city's train station.
Kauai, Hawaii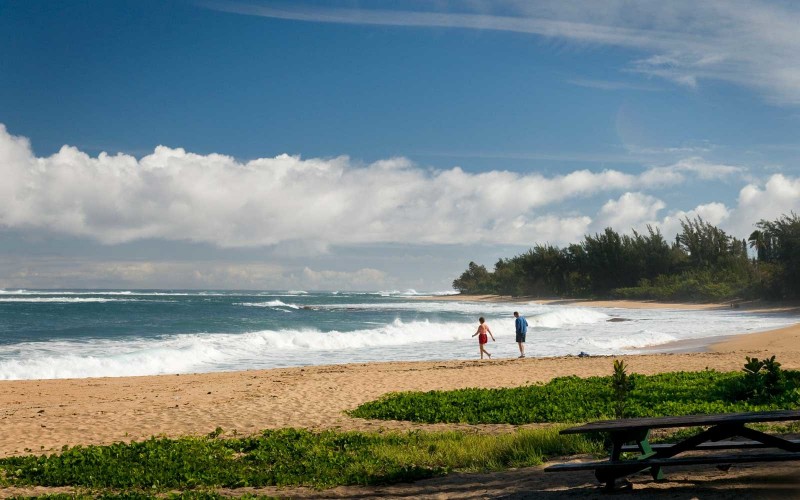 Kauai is also known as "The Garden Island," which is why it makes for a picturesque vacation for you and your significant other. But during the winter season, Hawaii becomes a lot more affordable and less crowded for travelers, but still with plenty to do. Visit one of the small town Christmas parades then hit the beach while you're indulging in your Hawaiian paradise getaway.
St. Martin, Caribbean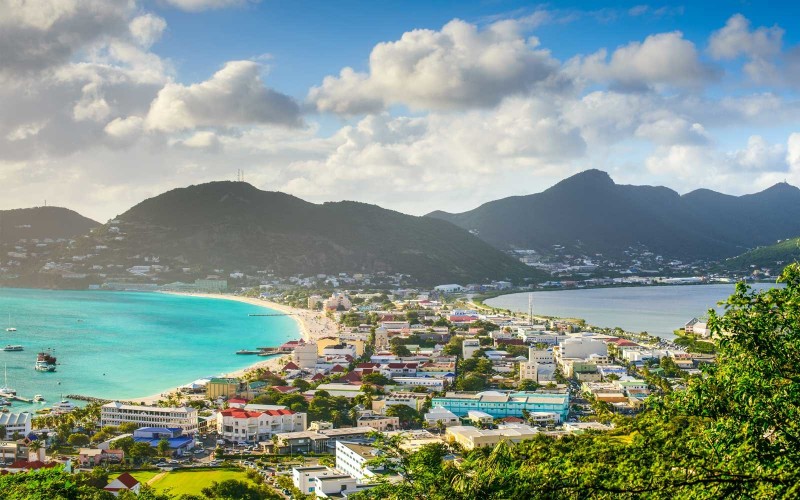 Now is the best time to visit the Caribbean. The hospitality industry has been leading the way in hurricane recovery efforts on the islands, especially on the island of St. Martin, where hotels and resorts have been reopening throughout the year, coaxing tourists back to the islands for affordable and romantic beachside stays over the holidays.
Verona, Italy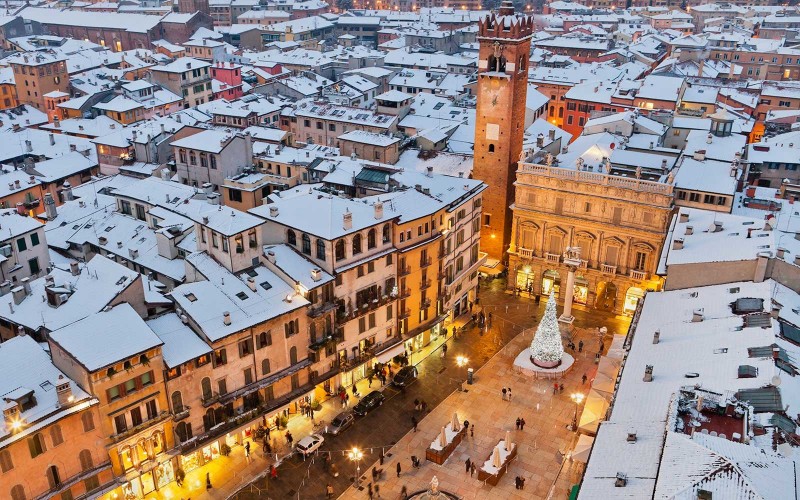 You might remember Verona as the famous Italian city where Romeo and Juliet met and fell in love. This gem of Northern Italy teams up with the Nuremberg Christmas Market to bring locals and tourists a fabulous village of shopping and food stalls. It's also the only time you can sample Verona's own Christmas cake, Pandoro, which is a sweet, yeasty, golden cake with sugar sprinkled on top. Sample a bit of cake and hot chocolate while you stroll through the city decorated in glittering displays and lights.
London, England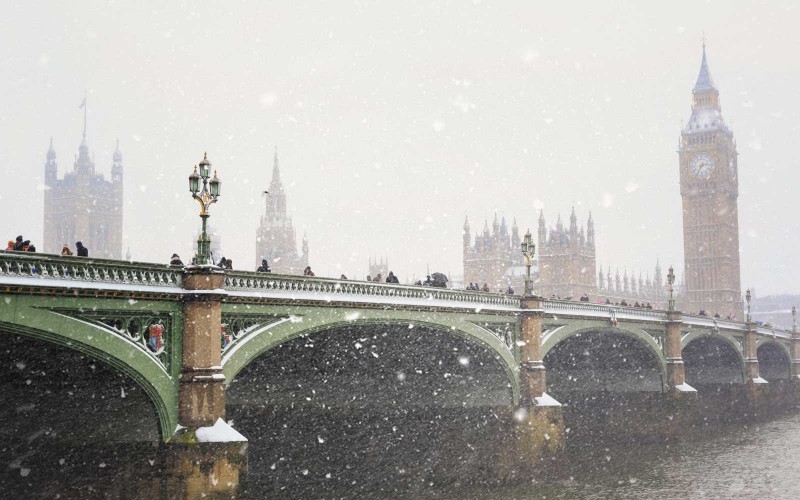 The locale for Charles Dickens' "A Christmas Carol" can't possibly go wrong when it comes to celebrating this festive season. Couples can take part in Victorian-themed events, see carol concerts, go ice-skating at Somerset House, or visit Hyde Park's Winter Wonderland.
New Orleans, Louisiana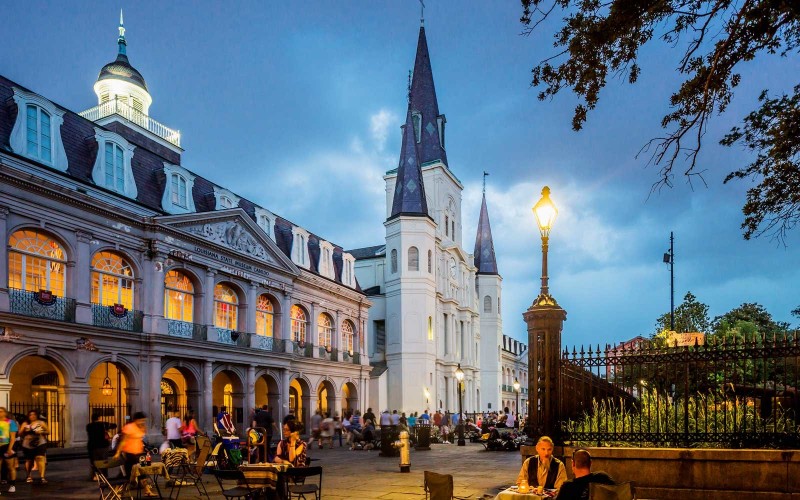 Take a horse-drawn carriage ride around the French Quarter and you'll easily see that New Orleans does the holidays (and pretty much everything) in style. The mild weather makes the city an excellent winter destinations for snowbirds, so you can take part in all the fun activities in the Big Easy, like one-of-a-kind, historical cemetery tours, jazz music and partying on Bourbon street.