These pockets of arboreal wonder are guaranteed take your breath away – and put you back in touch with the natural world.
1. Monteverde Cloud Forest Reserve, Costa Rica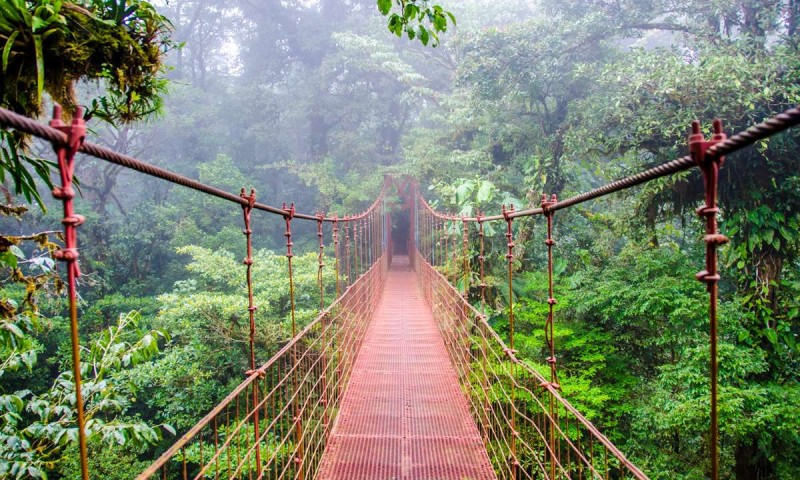 Named after the nearby town of Monteverde, this 26,000 acre forest reserve sits high in Costa Rica's legendary cloud forests.
The Reserve consists of 6 ecological zones, 90% of which are virgin forest. With over 2,500 plant species (including the most orchid species in a single place), 100 species of mammals, 400 bird species, 120 reptilian and amphibian species, there's bound to be something that catches your eye.
2. Daintree Forest, Queensland, Australia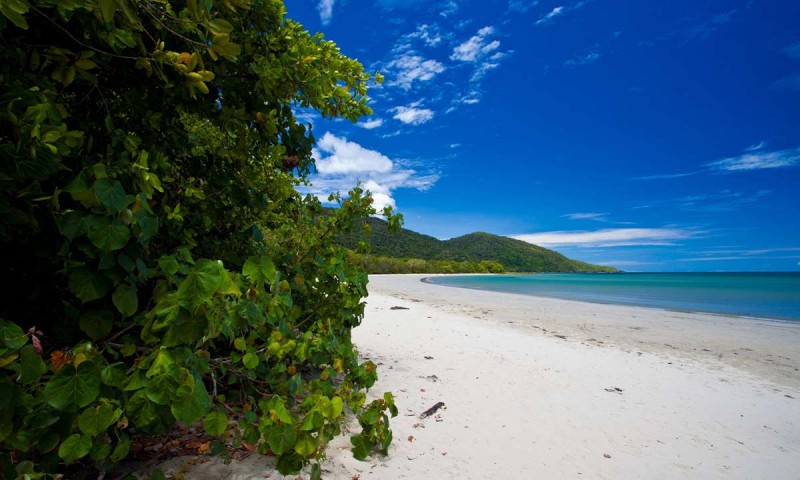 Cascading down onto deserted tropical beaches, the Daintree Forest on the north east coast of Australia is one of the most stunning rainforests in the world. It is also thought to be the oldest, having been in continual existence for the past 110 million years.
Make sure you take the chance to sleep in the heart of the forest to be serenaded by an incredibly diverse range of frogs and insects. And keep an eye out for the elusive cassowary, the tropical cousin of the Emu and so rare that locals buy a lottery ticket whenever they see one.
3. Crooked Forest, Poland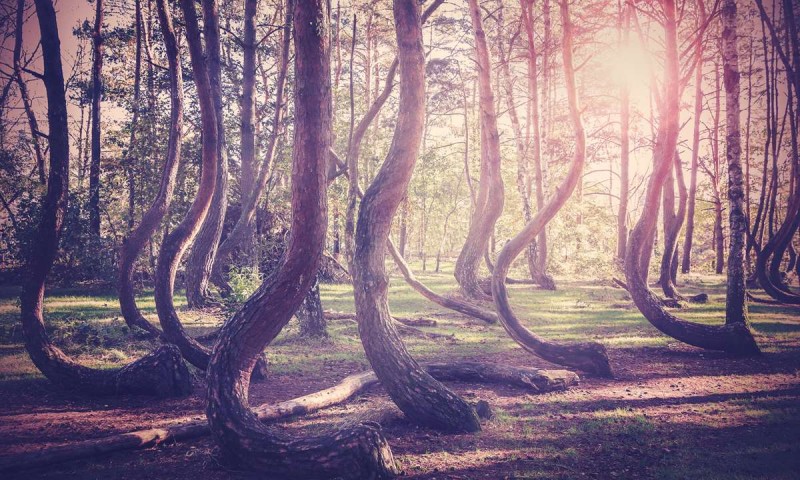 This grove of oddly-shaped pine trees just outside Nowe Czarnowo, West Pomerania, is a man-made wonder, but nobody is quite certain how or why. Some believe that some sort of tool or technique was used when they were planted in the 1930s so that they could be used in ship building.
Others speculate that the young saplings were crushed by tanks during the Second World War and that's what made them grow this way. Whatever the reason, the result is one of the strangest forests you are ever likely to see.
4. Redwood National Park, California, USA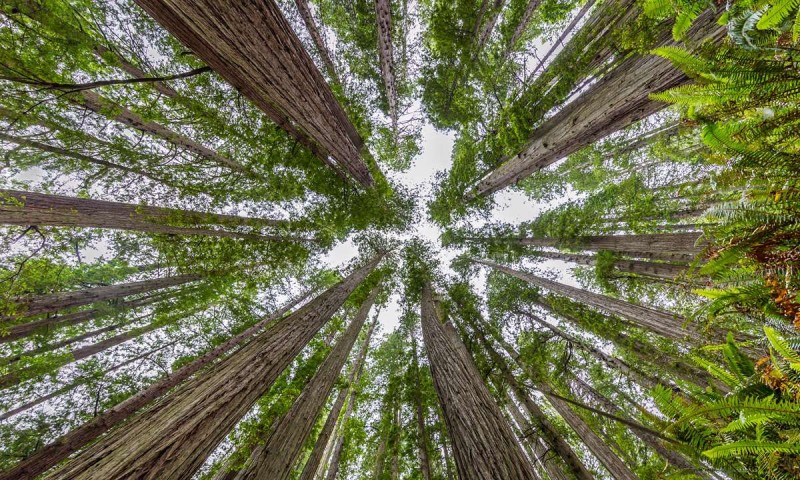 California redwoods are the tallest trees on the planet and the Redwood National and State Parks are where you'll find 45% of them. The last of their kind, these old growth giants are spread across four parks and cover 158 square kilometres.
Growing up to 116 metres tall, just looking up at these natural skyscrapers will make you feel tiny. You'll probably get a little damp too. Fog accounts for up to one-fourth of the precipitation needed so the mighty coast redwoods can survive. Remember, fog drip is a good thing!
5. Sagano Bamboo Forest, Japan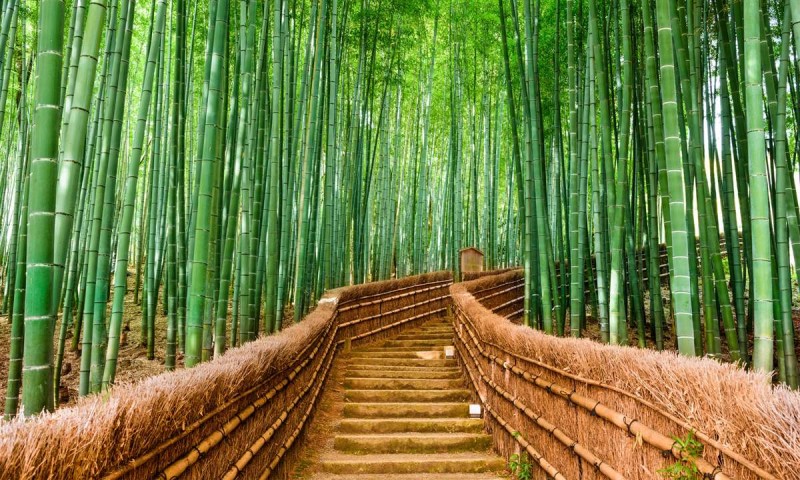 A short train ride from Kyoto, this magnificent bamboo towering forest in the district of Arashiyama has become a must-visit destination for locals and tourists alike.
Visually, the forest is stunning. But stop for a moment and listen to the wind rustling through the creaking bamboo. That sound has been declared one of the "100 Soundscapes of Japan" by the Japanese government, a selection of everyday noises intended to encourage locals to stop and enjoy nature's music.
6. Jiuzhaigou Valley, Sichuan, China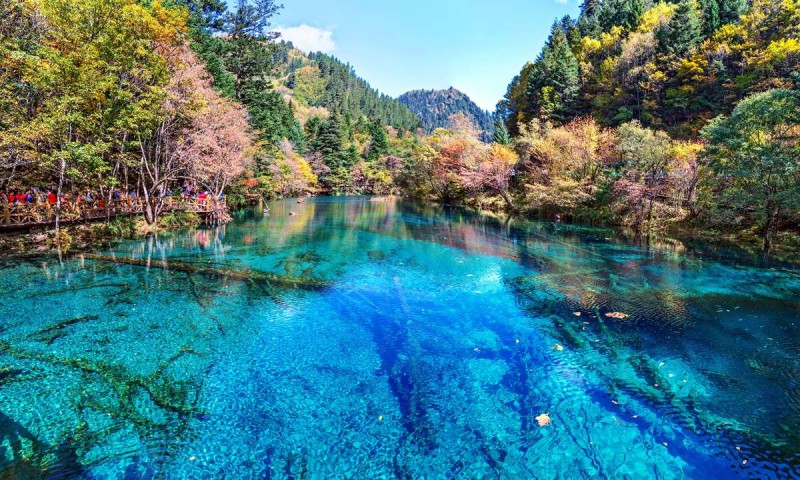 Tucked against the edge of the Tibetan Plateau, the Jiuzhaigou Valley in Sichuan has been declared both an UNESCO world heritage site and a world biosphere reserve.
It is undeniably beautiful, boasting clear lakes, snow-capped peaks, and primeval forests. It is the last preserve of a number of endangered plant and animal species, including the giant panda, Sichuan golden monkey, the Sichuan takin and numerous orchids and rhododendrons.
7. Great Bear Rainforest, British Columbia, Canada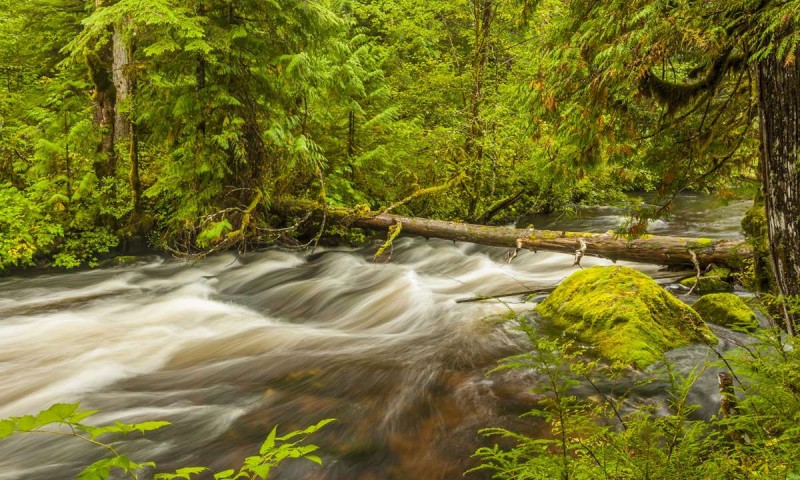 The last large expanse of coastal temperate rain forest on the planet, the Great Bear Rainforest in British Columbia is a vast land of ancient cedars, mossy waterfalls and 'Spirit Bears', the rare, cream-colored Kermode bear considered sacred by the local T'simshian people.
Roughly the size of Ireland, the forest is also home to coastal gray wolves, grizzly bears, Sitka deer, cougars, mountain goats, orca, salmon, sea lions, sea otters, humpback whales. It is ethereal and magical and teeming with wildlife.