If the thought of another year crawling to a close has left you feeling a little low, November is the perfect time to give yourself a travel-fuelled lift, with an array of destinations primed for exploration during the penultimate month of the year.
Trek in perfect conditions in Ethiopia and Nepal, visit Orlando's theme parks at discount rates, sample an unusual Thanksgiving dinner in Puerto Rico or don your skeleton outfit for Día de Muertos in Mexico – trust us, the year is far from over!
...for those on a budget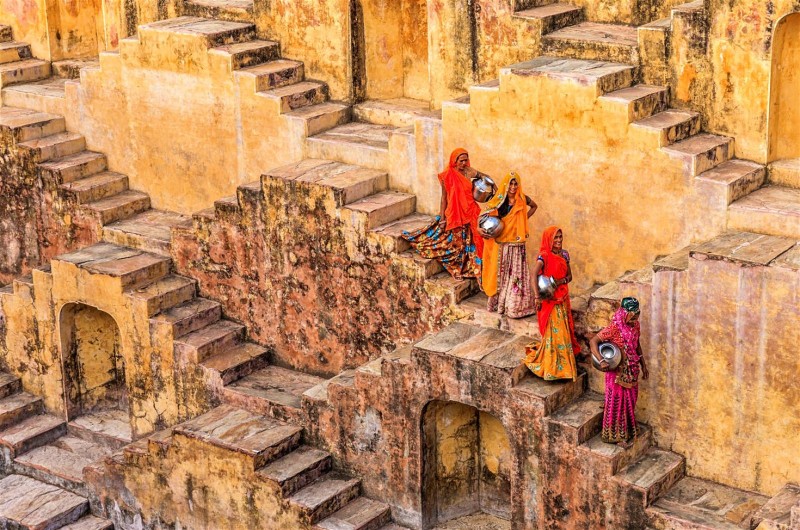 Trekking in Nepal during peak season might not sound like the most sensible choice for penny-pinching backpackers. But you can still enjoy the ideal weather without spending a fortune on in-demand hotels and expensive permits if you're happy to swap big-name trails, like Everest Base Camp and the Annapurna Circuit, for quieter treks to Kanchenjunga Base Camp and around the Langtang Valley. Idyllic conditions (dry but not witheringly hot) are also on offer in Rajasthan, one of India's most vibrant and varied states. Chug between notable, attraction-rich cities like Jaipur, Jodhpur and Udaipur on an atmospheric and wallet-friendly Indian train, snacking on spicy pakoras and sipping sugary chai en route.
Orlando's theme parks are a major draw for families (and big kids, too!), but this iconic experience doesn't necessarily come cheap. During the pre-Christmas November lull, however, hotels often offer attractive discounted rates, meaning potential savings and – more importantly for the kids – less time spent standing in line. Those looking for a more alternative American adventure should consider the island of Puerto Rico in November. While there's a chance of rain (but a greater chance of balmy beach-lounging days), the out-of-season discounts are as appetising as the island's take on Thanksgiving dinner: turkey stuffed with mashed plantain.
...for adventure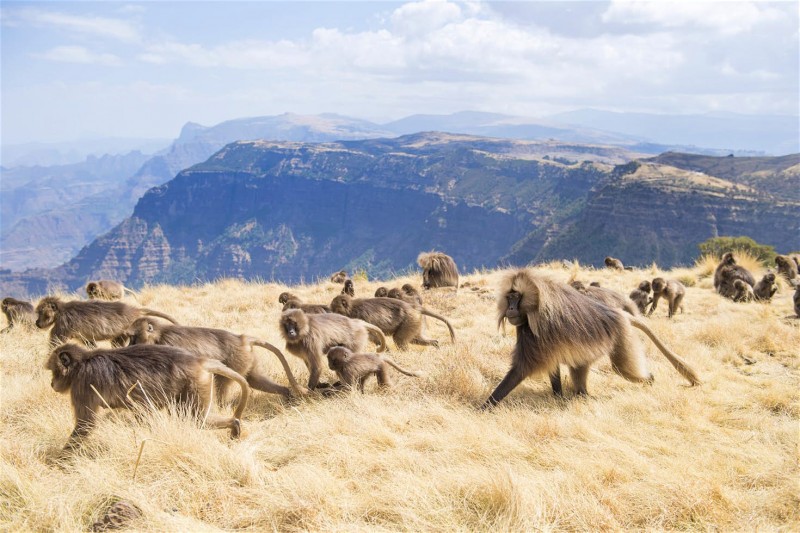 Ethiopia is known as the Roof of Africa, and dry November, with the countryside still verdant from the recent rains, is the perfect time to plan a trek in the Simien Mountains, a dramatic plateau that's home to endemic wildlife – from walia ibex to gelada monkeys. Equally mesmerising landscapes are on offer in Northern Thailand, where hiking trails that thread through waterlogged rice paddies to waterfalls and hilltop stilt villages are even more special without the selfie-snapping summer crowds.
Over in the Americas, meanwhile, it's all about downhill thrills. Mt Hood, an 11,250ft (3429m) stratovolcano in Oregon's Cascade Range, has North America's longest ski season, with good quality powder dumps arriving in earnest at the beginning of November (before the real ski crowds descend). Runs are split fairly evenly between grades, making it a great spot for skiers of all abilities. Those looking to really ramp up the thrill factor, however, should head south to Nicaragua, where volcano boarding – tobogganing down their slopes – provides a one-of-a-kind adrenaline rush.
...for relaxation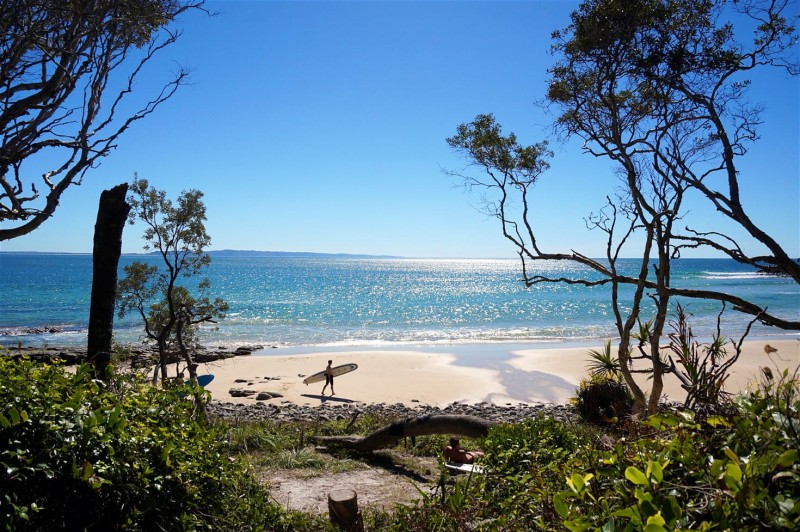 When it comes to real R&R, it's hard to beat a golden stretch of sand and the soothing sound of lapping waves, and in November two magnificent beach destinations come into their own. Goa has been attracting sand-seekers for centuries, and while Anjuna is no longer the fabled hippie enclave it once was, serious solitude can be found on sands at the extreme north and south of the state, with spots like Mandrem and Agonda offering little more than slanting palms and a scattering of welcoming bungalows. Though equally stunning, Australia's Sunshine Coast offers the polar opposite, with hip vintage shops and fancy restaurants enticing land dwellers while large offshore swells entertain water sports enthusiasts.
Those who find a healthy dose of decadence aids the de-stressing process should make a beeline for UAE capital Abu Dhabi, where infinity pool-rimmed spa hotels offer a taste of the world of the rich and famous amid guaranteed November sun. In Madrid, it's the laid-back lifestyle of the madrileños that draws travellers, who can browse works by Picasso in the Reina Sofia, quaff Tempranillo in grand plazas and tuck into warming cocido madrileño (traditional chickpea stew), without the stifling crowds of summer.
...for culture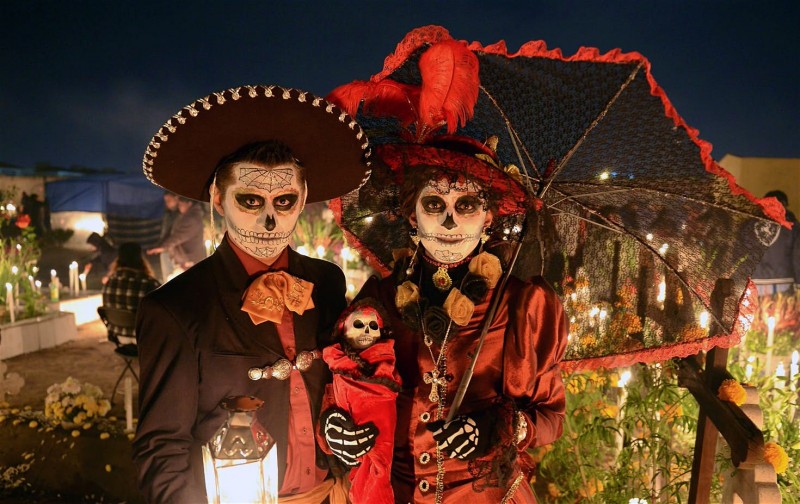 Mexico's spectacular Día de Muertos (Day of the Dead), bewitches Mexico City at the start of each November. Donning the skeleton face paint for the mass parades in the main Zócalo square is a must, but take time to step back from the party and seek out more intimate family celebrations where deceased loved ones are honoured with candles, sugar skulls and, of course, tequila. If you'd prefer to relax with a rum, then Barbados in November may be more to your tastes. The sugar-cane liquor is thought to have originated here in the 17th century and continues to be the local tipple of choice. Toasting the sunset from one of the island's magnificent beaches is a quintessential experience.
Lovers of historic architecture should consider tiny Malta in November, which still basks in glorious warm weather as much of Europe starts to shiver. The baroque palaces, churches and fortifications of its harbour-hugging capital Valletta look much the same as they did 400 years ago, and are extra lovely when observed from a traditional dghajsa (open boat) water taxi. If a life on the high seas has always appealed, then charter a course for the Cayman Islands come November, when the serene Caribbean isle hosts Pirate Week, a fun-filled festival that includes costume contests, street dancing and a horde of swashbucklers 'invading' the island and capturing the governor.